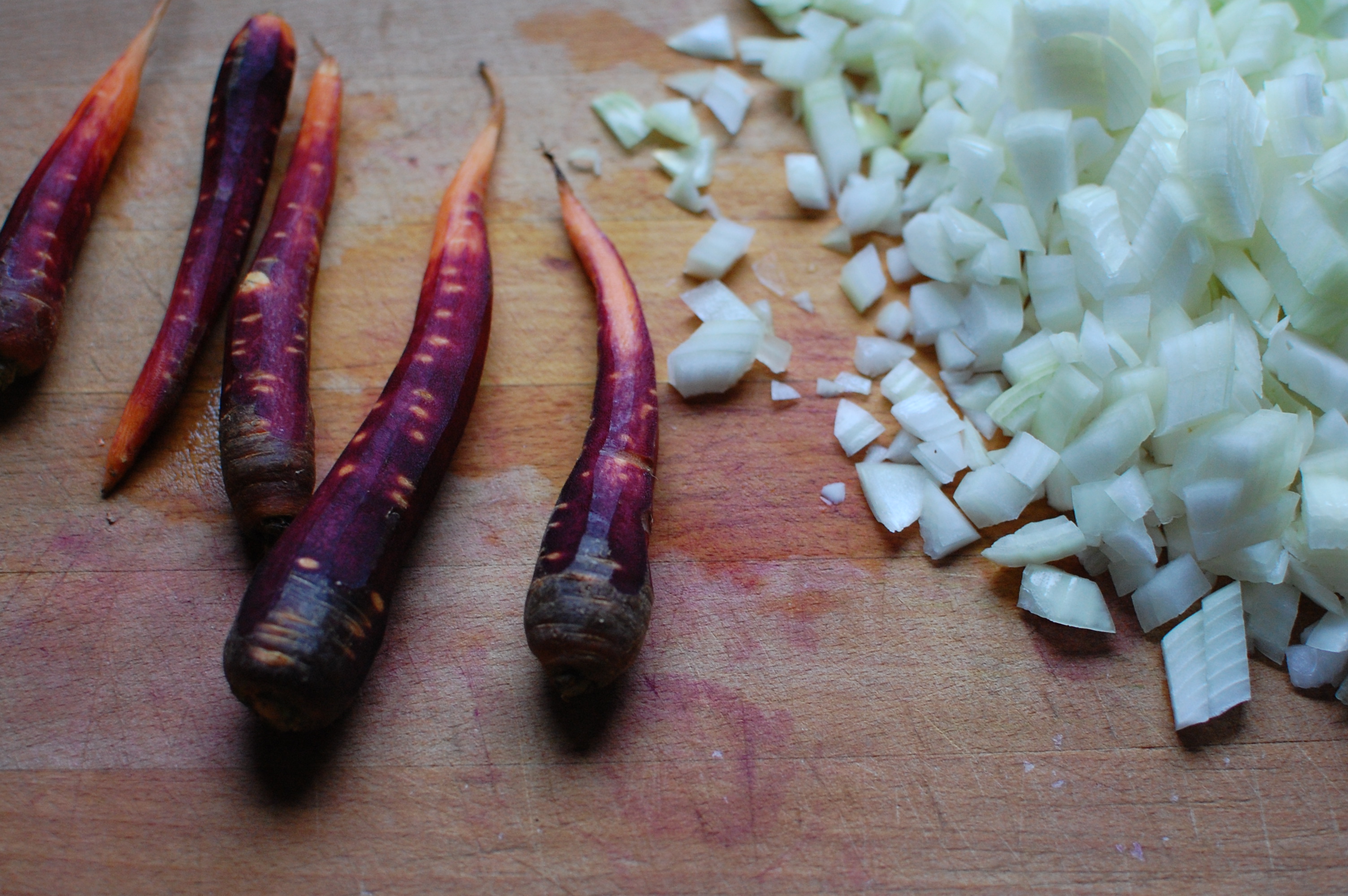 The idea of eating well on less money is always more complicated than I want it to be. Those who have gotten into making more food from scratch are especially familiar with this complexity. Does it save money to make your own bread? Absolutely. Does it save money to make your own everything? Well… how do you eat? Where do you buy your ingredients? Do you have access to free food? Are you giving up precious work time to can applesauce?  Sure, sure, the easy answer is always the elevator pitch I repeat over and over in my head before every event or interview: Homemade is more delicious, easier than you think, and always saves you money. I'm an over explainer and an over thinker by nature, which can make me a less than perfect spokeswoman. But here, when we're all in our kitchens with real groceries, real bills, and real sinks full of dishes, can we talk honestly about the ways we really make this all work? Or ways we wish we could make it work?
Today, thanks to the constant game of tug-of-war that has become the US Congress, cuts to food stamps kick in. Given the fact that 1 out of every 7 Americans are using food stamps to help pay for groceries, I'm guessing this is affecting many of you. I've been hearing more on this topic from you in comments and emails, so it seems clear that the time is right tackle this one. (Jennah and Margit, especially- I'll hope you'll chime in in the comments here!)
So let's talk about how to eat well on less money. But before we get into it, I'd love to frame the question a little. Bear with me.
When I was on the selectboard in our town, my job was to help set policy and pass it down to the town staff so they could figure out how to carry out that policy. Most of this happened through the budget process. At the local level, just as, it seems, at the national level, we'd have all sorts of frustrating meetings on how to increase efficiency and make tax dollars count as much as possible. It became a mantra in every meeting: Do more, do it better, use less money. Times were hard (and still are), state aid was slashed, and revenues were way down. But the goal ways always to think in terms of reframing how we did things within the town, so that somehow, we could actually provide better services, even though we had less to work with. It seems counterintuitive, but my hope in those conversations was always that it would be the need and the lack that would fuel the creativity and innovation we needed to make things better–not just workable, but better than they had ever been.
In government, it's hard. I think it's possible! But even at the local level, it's quite a machine. In our own kitchens, however, I think the process is much simpler.
With that in mind, I'd like to ask this month's first of the month question: How do you eat well on less money? Has need fueled your creativity at some point in some way you can share with us? And what have you found that helped you to feel inspired and satisfied in the kitchen in times when you had to pick and choose your groceries? Or if you're facing challenges now and are feeling at a loss, let us know. Maybe someone has a way to help, even if it's just to reframe the issue or suggest a resource.
I also would like to say that I think this is something that has touched most people at some point, regardless of where they come from, what they do for a living, or how their lives look from the outside. It would be really helpful to hear from all sorts of people on this one. We often have a lot more in common than we think.