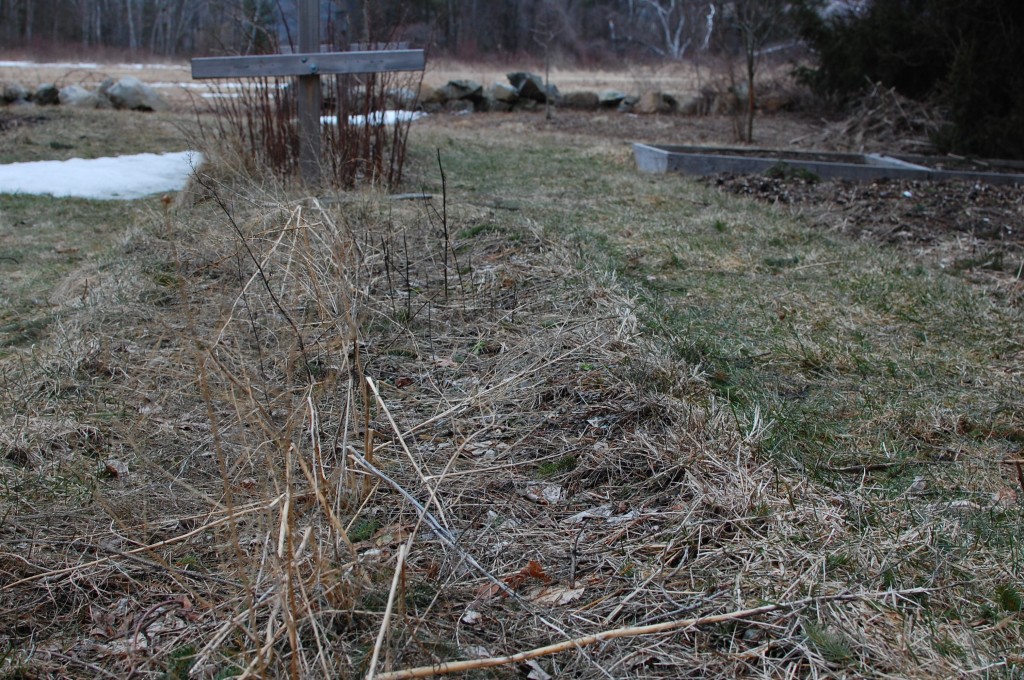 I've heard that astrologically, this past February will prove an easily forgotten month. February is like that anyway: tucked in, deceptively short, unpredictable in its weather. When I lived in Santa Fe, February was the month the sun would get warm again, and we'd sit outside for an hour or two in the mid-morning, stripping off sweaters and bathing in the warmth that left in November. But here in New England, we are all yellow in February. There is no sun. No light. I fill my shopping cart with unripe cantaloupes and bruised papayas and bunches and bunches of parsley because I need something living.
So this is why everyone goes somewhere warm in February. Next year, next year.
We make small talk about whether there will be one more big storm. We congratulate ourselves on making it through, and when the temperature gets to about 35 degrees, the birds begin to chirp and we pause, listening, breathing in, hoping for smell of mud. Not yet. Not yet.
Happy March. Happy March!
Can we talk about this expanse of dirt outside my window? I haven't ordered a single seed, as I have so many left from last year's neglected garden plan. But I finally cracked the Fedco catalog this morning when I realized that if I didn't order, there would be no potatoes. And so today, even though I still haven't placed my order, the poetry of the seed catalog is stuck in my head.  Red thumb. Satina. Elba, desiree, red pontiac.
Strawberry Paw.

Yesterday, after school. Sadie walks into the house, throws her lunchbox on the counter and says, "Mom? I'm sorry, I just have to ride my bike." (Sadie is a big apologizer, but usually it means something more like "There is no way to change my mind.") As if I'd argue! So I tromp over the muddy bank of snow in front of the shed and unravel her bike from the others. We bang the spiders out of her helmet and off she goes. She came in when it was dark and said her sneakers felt so weird, so light, in comparison to the boots she's been wearing for months.
"Spring is my favorite season."
Will you tell me stories of green? You Californians, who I know feel the seasons in your own subtler ways? Or you in cold places who have already planned and mapped every shoot that will come and every fruit you'll harvest? Tell me what you're growing. I want to hear what's already planted, waiting to sprout.
These beds outside my window don't look like much now with their rotten kale from last fall and sharp Jerusalem artichoke stalks, but they are full of promise and opportunity. This will be the year I put the fence up. This will be the year the tomatoes are not devoured by deer or blight or anything other than my kitchen. This will be the year, this will be the year, this will be the year.
And if nothing grows, I'll still go out there after dinner when the light hangs in that way it does only in the summer. Joey will call me in when it's time to sing to the girls and I'll push open the door with dirty hands, stopping at the kitchen sink to scrub before I kiss their sandy heads goodnight. Then we'll sit on the porch and have a beer, and the garden will smell watered.
Soon, soon.