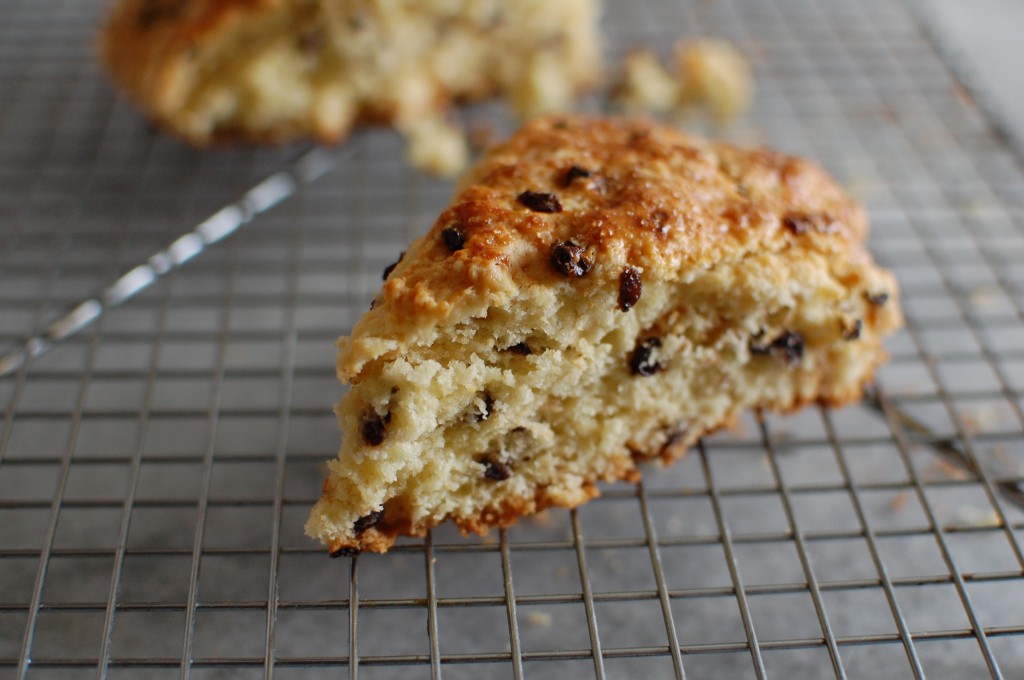 If you were worried that there wouldn't be anything to get up and knead and roll and shape in your quiet-morning-everyone-is-sleeping-or-watching-cartoons kitchen, no need. Here you go. We've got scones!
Way back when the sun shone and we wore T-shirts (Summer, Fall? I can't remember–all I see now is cold), I did a sauerkraut demonstration not far from here. It was one of the events in the book tour for The Homemade Pantry, and I chopped and squeezed and salted under a tent behind a big white church. The audience was made up primarily of empty folding chairs, but the girls sat in the front next to Joey, although Rosie often vacated her chair to hop up and down the ramp to the little stage. My cousin and her partner were there, and my friend, Paige, snuck in too, as her kids happened to be manning the snack tent in front of the church. Besides that, there were 2, maybe 3 people I didn't know.
I told myself every presentation is an opportunity, that usually I make sauerkraut alone in my kitchen, and compared to that, this was a huge crowd! And by then it had been a big Spring and Summer, and I had already learned from previous events that drew all of 5 or 6 people that there was always an upside. I would talk to someone, or I would have some random experience that I never could have predicted. It's not the glitz you might expect from a book tour, but it had its own sort of magic mixed in with the awkward.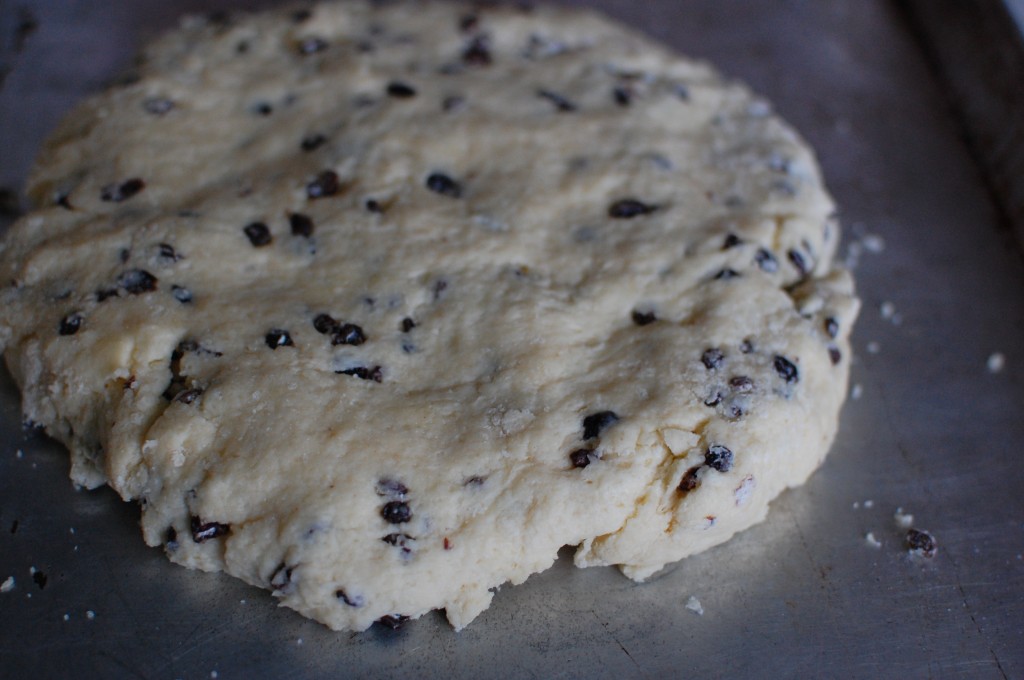 During the sauerkraut demonstration, I asked for volunteers, and thank the sweet lord of fermentation–a lovely woman stepped up on the stage and thrust her hand into the crock.
I was grateful.
After the event, the kraut hero and I chatted a little as we compared our purple stained hands (I always favor purple cabbage).  Her name was Elizabeth, and she asked me if I had seen the Flour cookbook. I had not. "Now that is an excellent cookbook. That cookbook has the best scone recipe in it, ever."
See? Like I said, magical things that I never could have predicted.
I agree with Elizabeth. My scone journey has ended, or at least come to a rest for a while. This is it. I have the book out from the library, and I've already made 3 recipes, all supreme winners. Sadie has challenged me to bake my way through the entire book, and while I am making dinner, she has taken to reading me the recipes as if they were fairy tales. She has post-its on almost every page, except the things with raisins. I'm going to have to let go of my book buying hiatus and go for this one. It's a gem.
Recipe is here.
A bit of reading here, here, and here (while we're talking book tours–this one made my laugh so hard, I cried) too.
Happy weekend, friends!