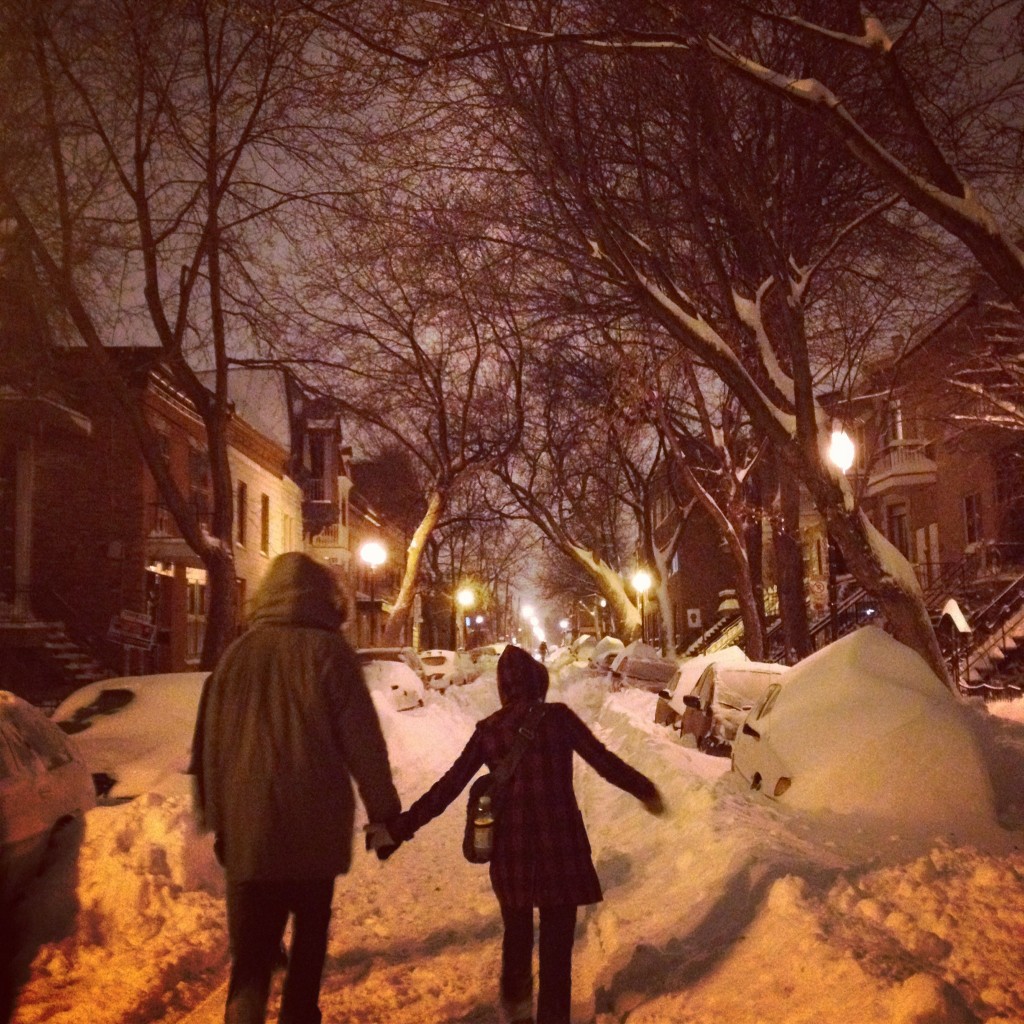 Here, we are on day 2 out of 5. After the Musee Des Beaux-Arts, with friends who came too, and after a day of tromping through car-less streets. It may have stopped snowing by this point, but over that day, more snow fell on Montreal than they have had since 1971. It was one of those spans of time when I had a smile on my face as if I was on a roller coaster and couldn't control it. Also, my cheeks were frozen that way.
Food of note (not to be forgotten) before this point: chocolate and frangipane croissants from Boulangerie Mr. Pinchot (Joey's favorite from a trip years back); coffee at Pikolo Espresso (I might always be looking in the wrong corners? But this is a city where it is an adventure to find a good cup of coffee); and steak at Steak Frites, a touristy kind of place that now has three locations, but I have eaten there three times over the last decade and each steak has outperformed the precious memory of the steak before it. Also, notebooks at Papeterie Nota Bene, which I know is not food but for we who love notebooks, it's very nearly so.
Sometimes a city takes you in and spits you out again like a grisly bite. New York has done this to me over and over, and I always forgive and go back, bracing for more as I get off the train. But there are other cities that wrap themselves around you, that feed you and stroke your hair so that when you leave (if you have to leave), you look back the whole time, stretching your hand back behind you to touch some part of it until it's really gone.
Oh, Montreal.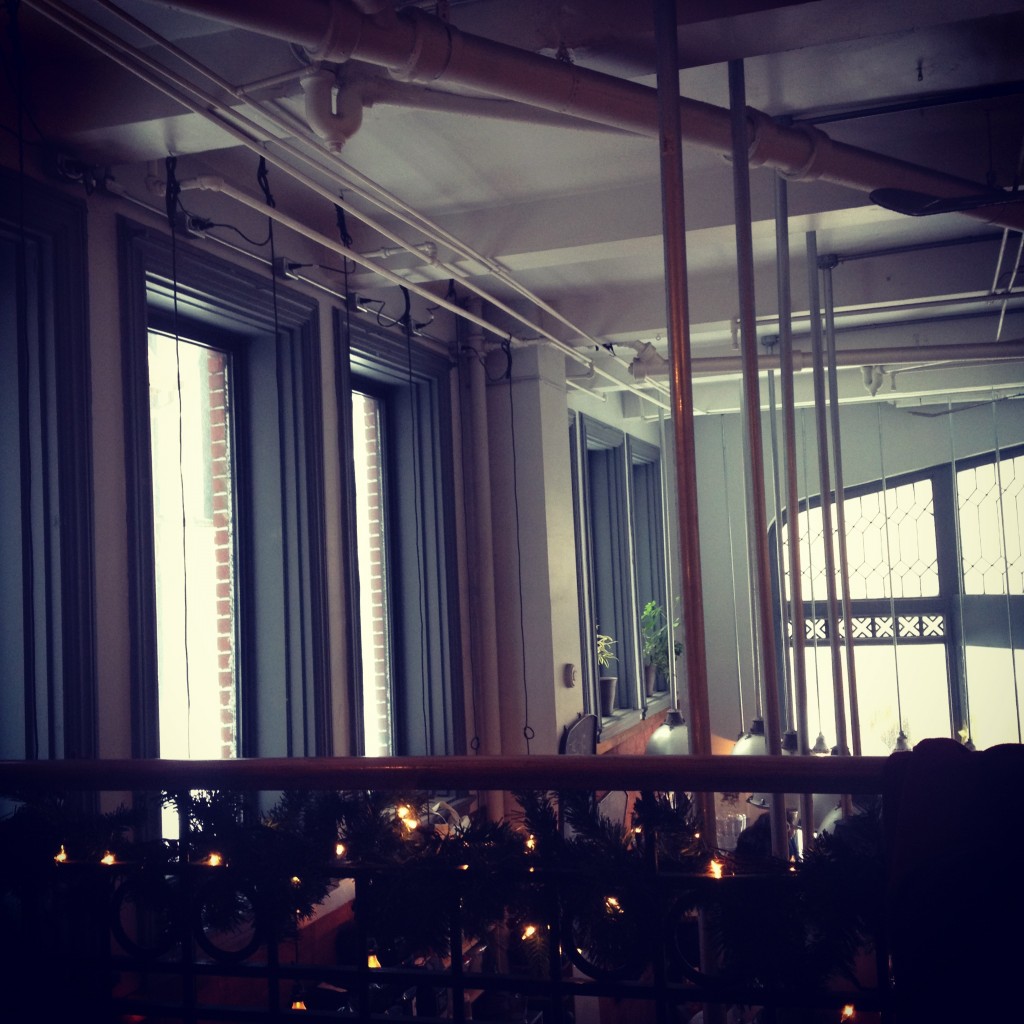 We went to Montreal for our honeymoon (exactly now) 10 years ago. We didn't have the money or time to do the customary post-wedding island lounge-about, so Montreal was the answer. I was six months pregnant, and it was so cold up there that there were massive, unexplained blocks of ice sitting in random locations on the sidewalks. Still, we came to think very fondly of the city, and five years later we went again. My friend, Molly, took the kids for a few days and this time we went in the summer, and the city stayed up all night just for us. There was barely a complete item of clothing on anyone, and over those few days I came to think of the city as filled with luscious bared shoulders and inner thighs of all different curvatures. We never did get to that island lounge-about, but I guess Montreal is an island after all, so it all depends how you look at it.
This third time, we brought our friends, Stephen and Jen. Ten years ago, Stephen stood between Joey and me, laughing as he instructed us to put this ring on, and that ring, and to kiss and turn the music up so everyone could dance. On this trip, we all watched our wedding video for the first time, and we were struck by how young we all looked–children, all of us, just playing the parts in a wedding! But Stephen pulled it off, even then. And on the 4th day of of this 10th anniversary Montreal adventure, he put a ring on Jen's finger, too (again, pulling it the whole shebang off with an extraordinary amount of grace, as he tends to do). Celebrating, celebrating. With every moment a new reason to celebrate. The picture up above is of them, before they officially, really said yes to each other. That block with the snow and the light and the promise of dinner, was something I wanted to keep, and this is it.
(To say we're excited about this upcoming union of our friends is putting it mildly–I can only say that it was an overwhelming honor to be there, just then with all that love between them.)
Food of note that followed this walk was dinner at Au Pied De Cauchon, which is normally thought of as an uber-foodie kind of Anthony Bourdon place due to the whole foie gras element, but that I must admit I just experienced as a wide, inviting table ready for the eight of us (more friends arrived!) at just the right time. I can't imagine anything better to eat in a snowstorm than well-prepared animal fat, which, in essence, is what they serve at Au Pied De Cauchon. They have two house beers, and the waiter with the luscious lips and heavy brow will tell you that although there are a few other beers on tap, they are useless, and you must choose from the blanche or the rouge house beer. I'm not even sure I want to tell you what we ate because I don't want you to judge, or more importantly to decide that it's not your kind of food, because even so, I recommend this one with my whole heart. If you are there with many friends, order just a few dishes, and I promise you'll be full and happy and not out too much cash, either.
The next day was our tenth anniversary.
Ten years in the scheme of things is really not so much, but I think that we should celebrate even the smallest of victories. My parents were married for three years, so I have them beat. And really, I'm not so much celebrating ten years as I am celebrating that on this tenth anniversary, I didn't want to let go of Joey for an instant. Through the whole day of snow and food and walks, I could only hold his hand and see it all as if we were one person all together with four eyes peeking out of our scarf and hat. The triumph is that I love to be with him, and he seems willing to put up with me. It all continues to surprise me, and I'll celebrate that, too.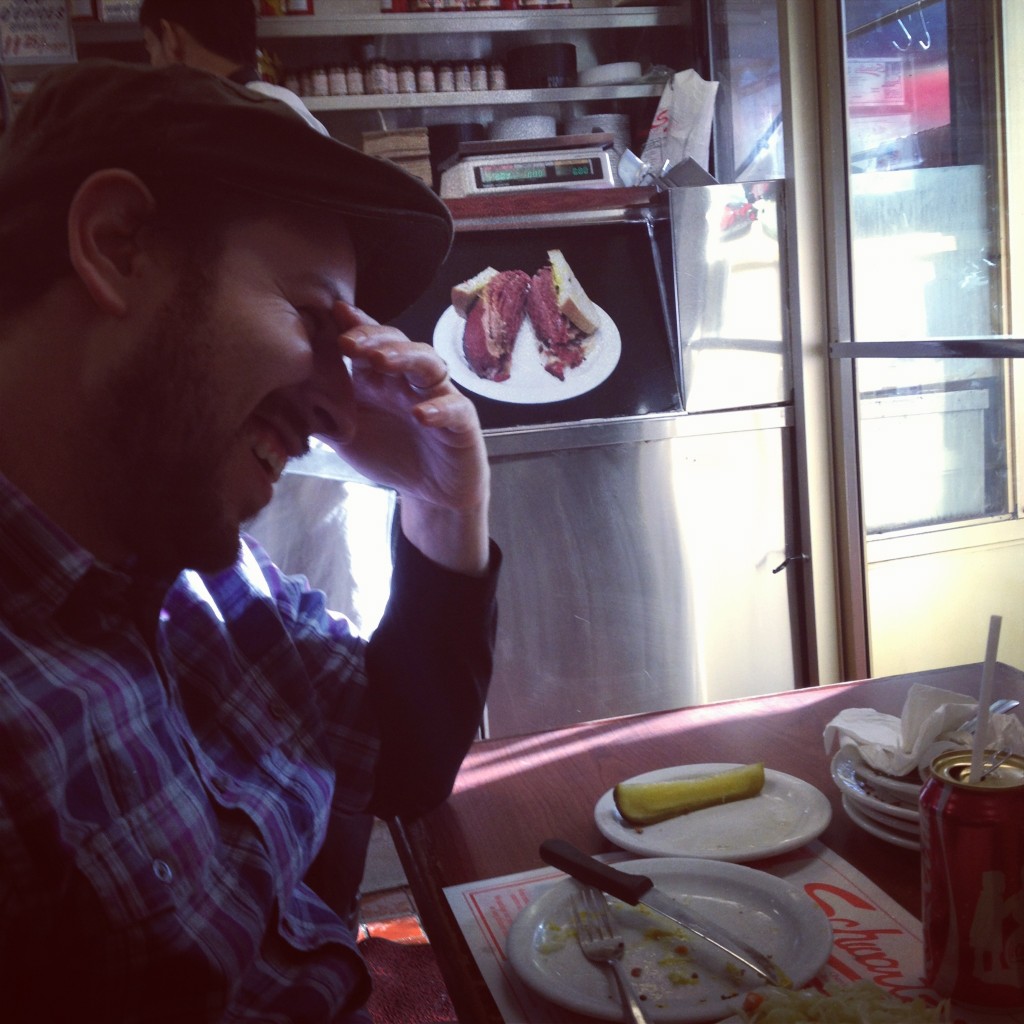 The girls were home with my parents and my sister, and every day we would Skype and they would tell us about the pancakes they'd eaten and they'd show off that they were STILL in their nightgowns. I'm not sure where and how this instinct came to them, but they cheered us on through the whole trip. On the day of our anniversary, Sadie emailed me throughout the day with hearts and smiles and explanation points. Hooray, hooray! she said, as if somehow she knows that marriage is really hard work, and that after all these years, she's drawn connections between how Joey and I look at one another and how we parent her. Or maybe she just knew that she was the third party in the whole affair, and that on that day, 10 years ago, she kicked her way through the ceremony with such a rhythm so as to set the tone for everything that came after. Our friend Luke spoke at our ceremony, and although the sound is pretty inaudible in the wedding video, just watching him made me remember that he finished his part in the ceremony with something like, "there must be a pot of gold in that belly of yours," and boy was he right.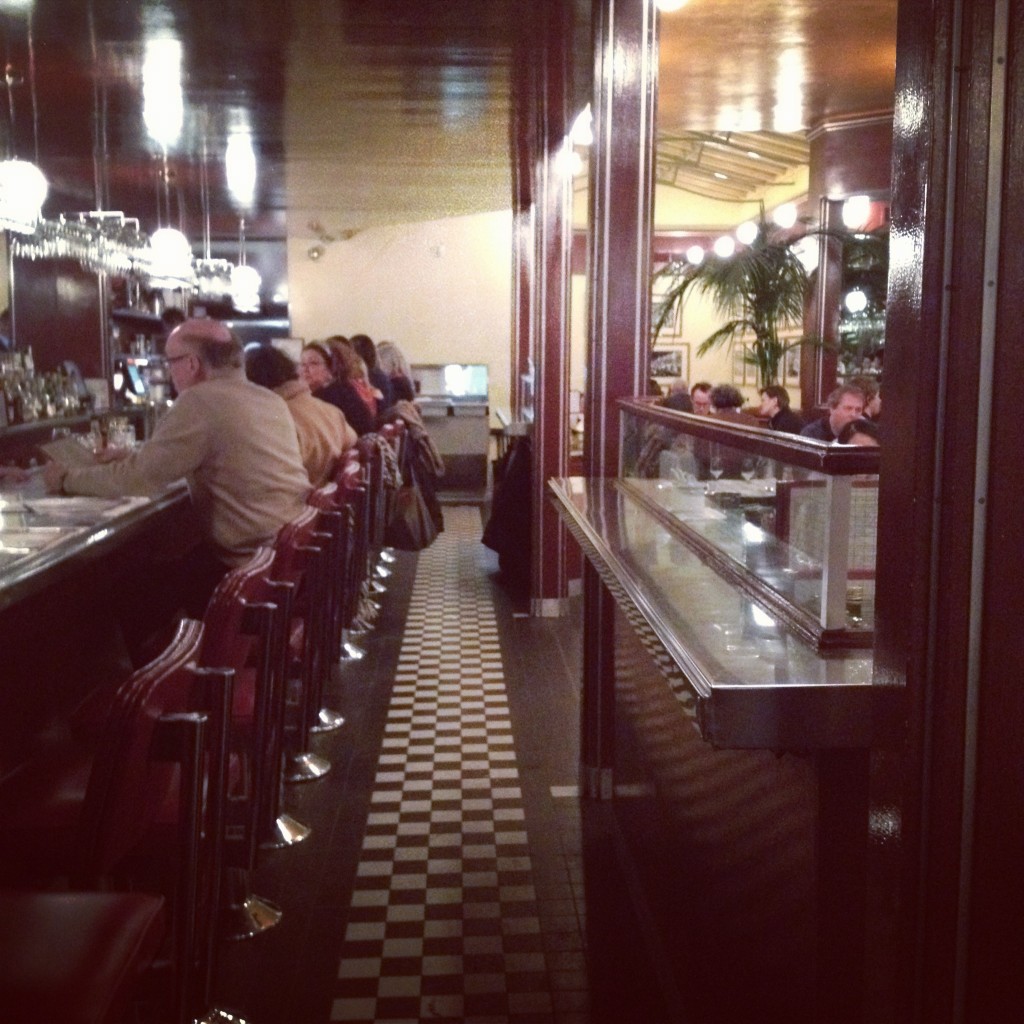 Additional food of note: dinner at L'Express (classic, French, not too pricy, and wonderful.  Our friends Flavio and Lisa bought Champagne for our anniversary and it made me feel like royalty AND made the whole restaurant sparkle for me), bagels at St. Viateur, smoked meat sandwiches at Schwartz's.
Most of these here are the classics, but I've found that in Montreal, the classics are hard-won and very worth visiting repeatedly. It's also a city where it helps to let the kitchen decide what to feed you. (A good practice on the whole, but here, especially.)
Thank you for your recommendations throughout all of this! We only got to a fraction of them, but I'm going to assemble them here, so they're all in one place for the next time for me, or you–whoever goes back first. So, of note, but not sampled this time: Fairmount bagels, Lawrence Restaurant (breakfast), Boulangerie Guillaume, Le Petit Alep, Pizzeria Napoletana, La Banquise (poutine), Patati Patata (note- ask for Les Deux on the salad), 786 Halal (Pakastani, but especially the mustard greens!), Cagibi, Cafe Depanneur (lunch), Cheskies (rugelach), Beauty's (breakfast), Joe Beef (closed for the holiday!) and Nora Grey (fancy Italian).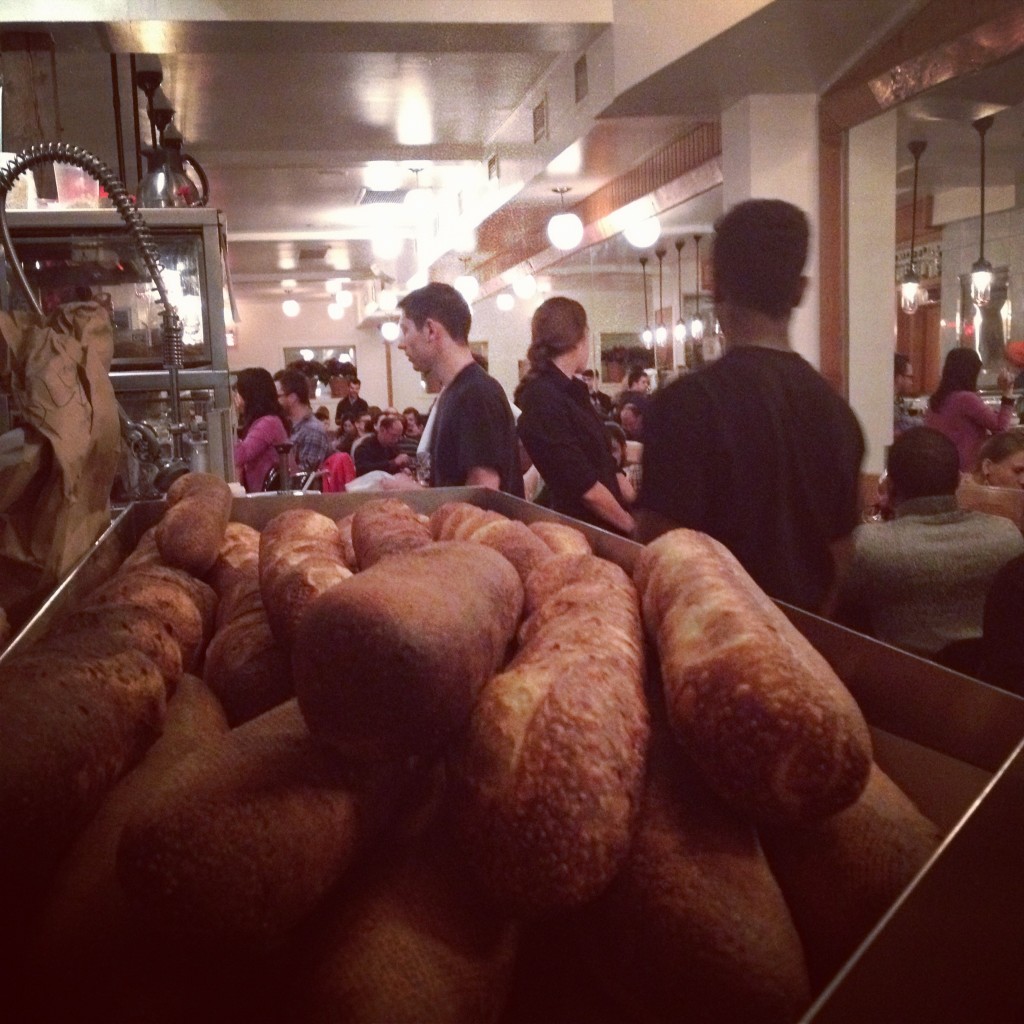 Happy New Year, friends. More thoughts on that later, I'm sure, but for now I'm just happy to be here. I hope your year is starting out just as you want it to.