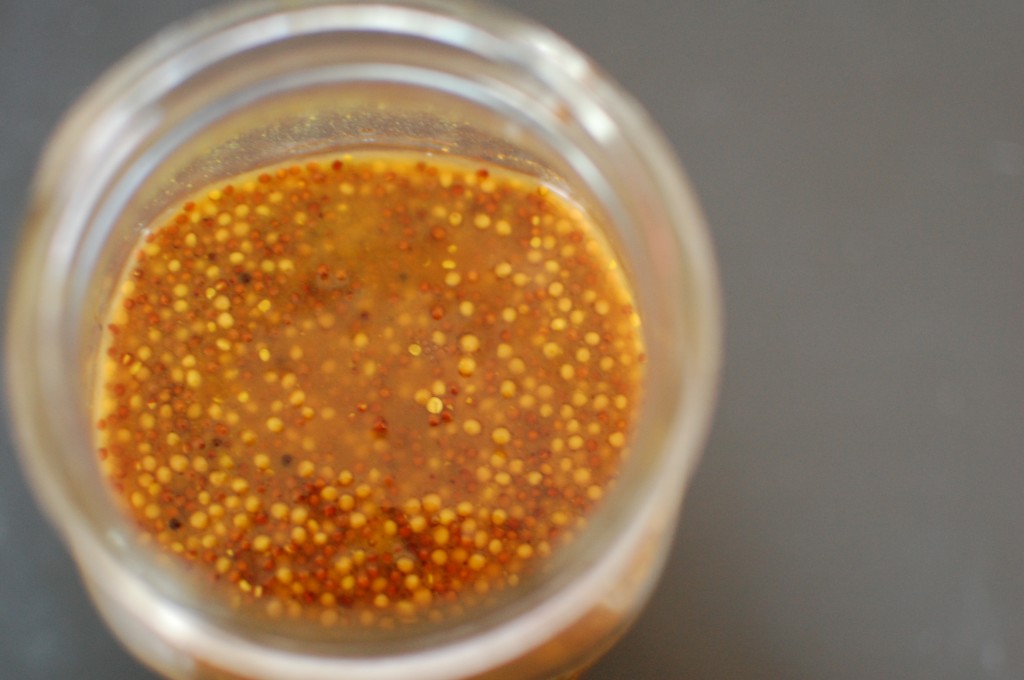 The other night (just before one child threw up, and about 12 hours before the other started running a fever–yes, yes, it's been that kind of weekend), a friend of mine was over with her two girls so that we could continue some falafel experimentation we had started several weeks earlier. We were working with this gorgeous book with support from this one, and everything from the pita to the sauces just worked. It was one of those meals that I just kept eating long after I was full because the experience of having the food in my mouth was so wonderful, I didn't want to stop. One of the stars of the sauce array was something similar to what Yotam Ottolenghi calls zhoug, a bright green spicy pesto we made with parsley, mint, green chiles, cumin , cardamom, cloves, and olive oil. We kept passing the zhoug and exclaiming over its wonderfulness, and the whole condiment frenzy got me thinking about condiments in general, and how a good condiment is nothing short of a weapon against dullness. I realized that with that in mind, it's time we talked about mustard caviar.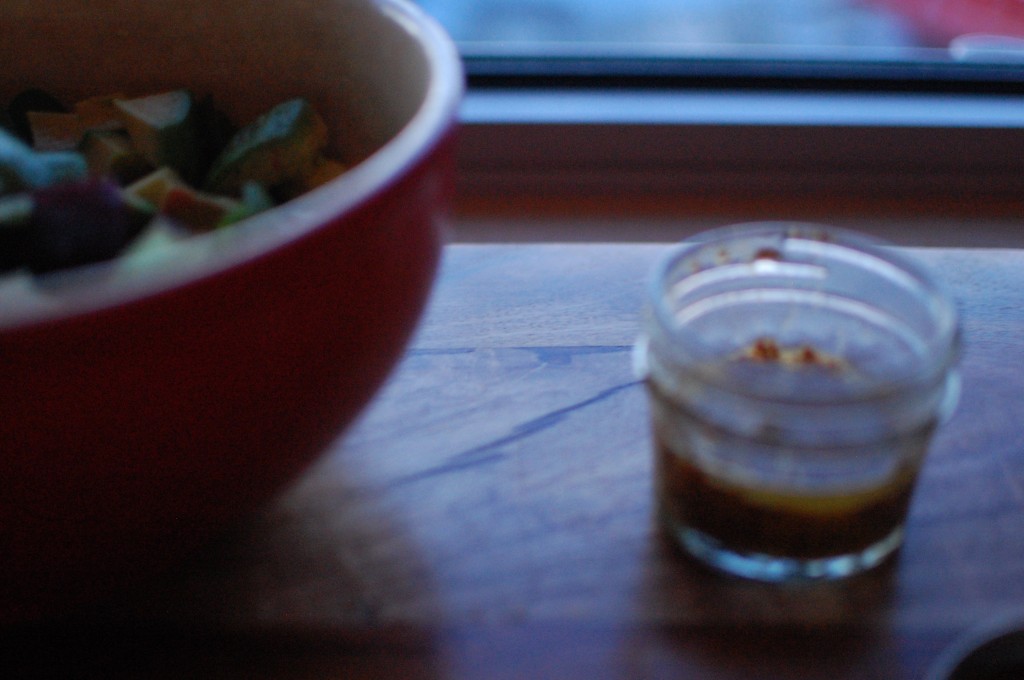 Early in December, I went in search of a mustard that was all seeds and no paste, something that would pop in my mouth like my memory of the few times I've ever had caviar. I love that pop–from the burst of a pomegranate seed to the orange roe (caviar, too, I know, but…) that has clung to my clothes in every (yes, that's multiple) Japanese restaurant I've worked in. I started playing around with Ashley English's recipe for pickled mustard seeds that she had posted here, and immediately I knew that my search would end triumphantly. My plan was to give some version of this away for holiday gifts, which I did, but only after first pulling a visitor over to the fridge, decanting a bit into a smaller jar, and tying the whole thing with a bow, all the while singing the mustard's praises. The rest of it we ate on everything, and that practice continues.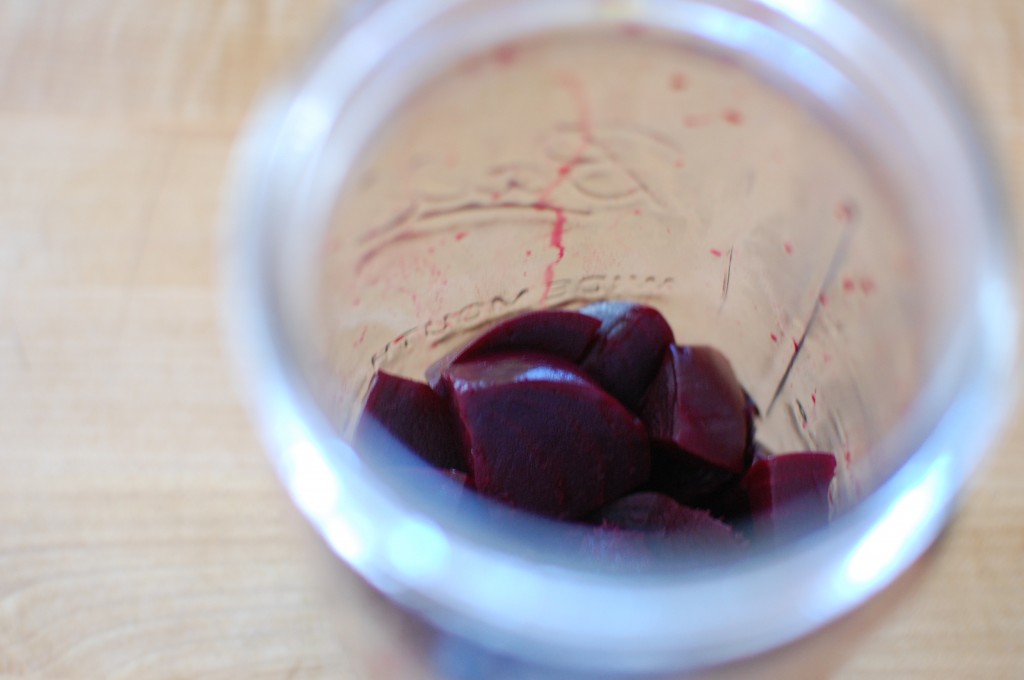 Mustard caviar is ideal on a ham sandwich, or piled daintily atop what ever slice of cold meat you might be consuming at the moment. Our friend, Morgan, dropped off his homemade pork rillettes right around Christmas, and once Joey discovered the whole mustard caviar/pork rillettes on a slice of bread situation, that was all he ate until the rillettes jar was licked clean. But my favorite use for this genius condiment has so far been the salad that I will never get tired of, that is cold roasted beets, cubed avocado, a little bit of lettuce or arugula, and if I have it, a small handful of finely chopped dill. I sprinkle the whole thing with grains of salt, and then mix a tablespoon of mustard caviar with a tablespoon of olive oil before dumping the whole thing over the vegetables. Toss toss, or if you're the touchy type with your vegetables, massage, massage, and then it's done.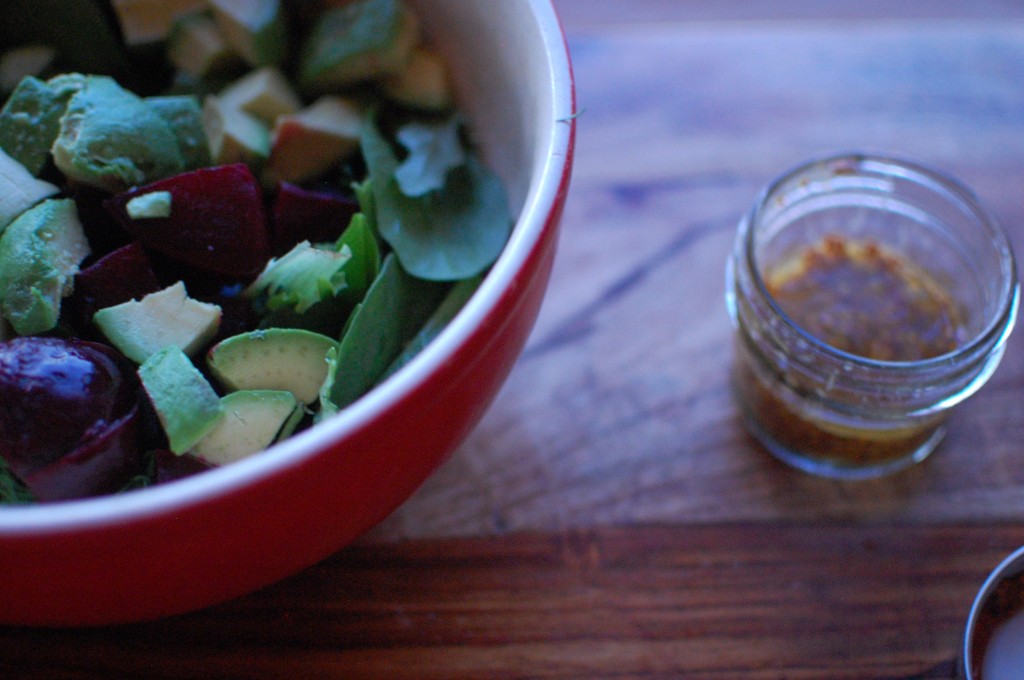 I've taken to roasting beets a la Tamar Adler, which mostly means that I roast a bunch of beets in a pyrex covered with tin foil until they're soft, then pull them from their skins, cube, and store satisfyingly in a mason jar for eating through the week (while, of course, being gorgeous the whole time). It's a great way to remember to eat lunch if you work at home, because why wouldn't you eat lunch if you had cold roasted beets in the fridge. Also, mustard caviar provides excellent incentive.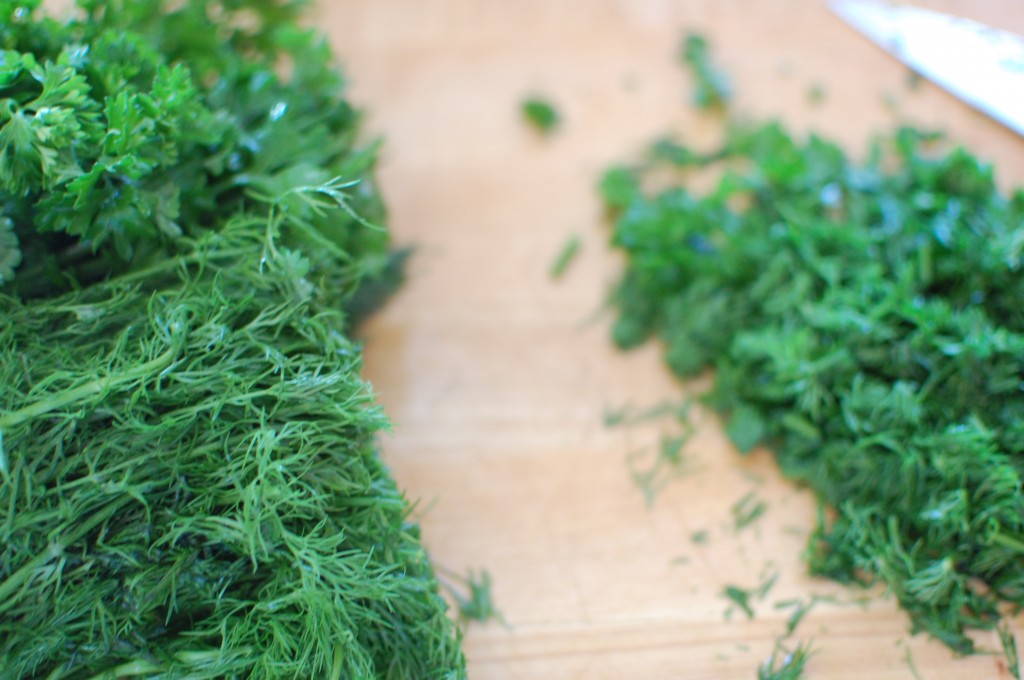 Before we get to the recipe, I need to thank you for your quotes. I hope you'll forgive me if I repeat that again sometime in the future, as I had no idea how wonderful and helpful it would really be to have such good quotes coming into my email constantly over the course of the week. I love to hear what inspires you, and in sharing it, you give me such a gift. Thank you.
Pamela, you won Laurie Coyle's flowering herbs calender! Pamela quoted Babe Ruth:
"Every strikeout brings me one swing closer to a home run."
And Celia, you won Anna's Eat Real Food calendar! Celia quoted Bulgakov:
"You're not Dostoevsky,' said the citizeness, who was getting muddled by Koroviev.
'Well, who knows, who knows,' he replied.
'Dostoevsky's dead,' said the citizeness, but somehow not very confidently.
'I protest!' Behemoth exclaimed hotly. 'Dostoevsky is immortal!'"
Thank you so much to everyone who entered, and again to Laurie and Anna for sharing their gorgeous calendars. Winners, send me your addresses, and then watch the mail.
Mustard Caviar
makes about 3 cups
adapted from Ashley English  (original recipe here on Design Sponge)
1/2 cup yellow mustard seeds
1/2 cup brown mustard seeds
1 1/4 cup white wine vinegar (can substitute all or half with red wine vinegar)
1/2 cup water
1 teaspoon salt
2 tablespoons honey
2 teaspoons turmeric
1 teaspoon powdered ginger
1 teaspoon cinnamon
1. Combine the mustard seeds, 1 cup of the vinegar, the water, and the salt in a jar. Shake to combine, cover, and refrigerate for 24 to 36 hours.
2. Add the honey, turmeric, ginger, and cinnamon, again shaking well to combine. Transfer the mixture to a medium saucepan and cook over medium heat, stirring constantly, for about 15 minutes. The mixture will boil and pop.
3. Remove from heat and allow the mixture to cool to room temperature. Stir in the remaining 1/4 cup vinegar. Transfer back to the jar and store, covered, in the refrigerator for up to 1 year. It will be a touch bitter for the first week so best to let it wait–the bitterness disappears as you go into the second week. If it gets too thick as the seeds expand, you can thin it out at any time with a bit of vinegar.