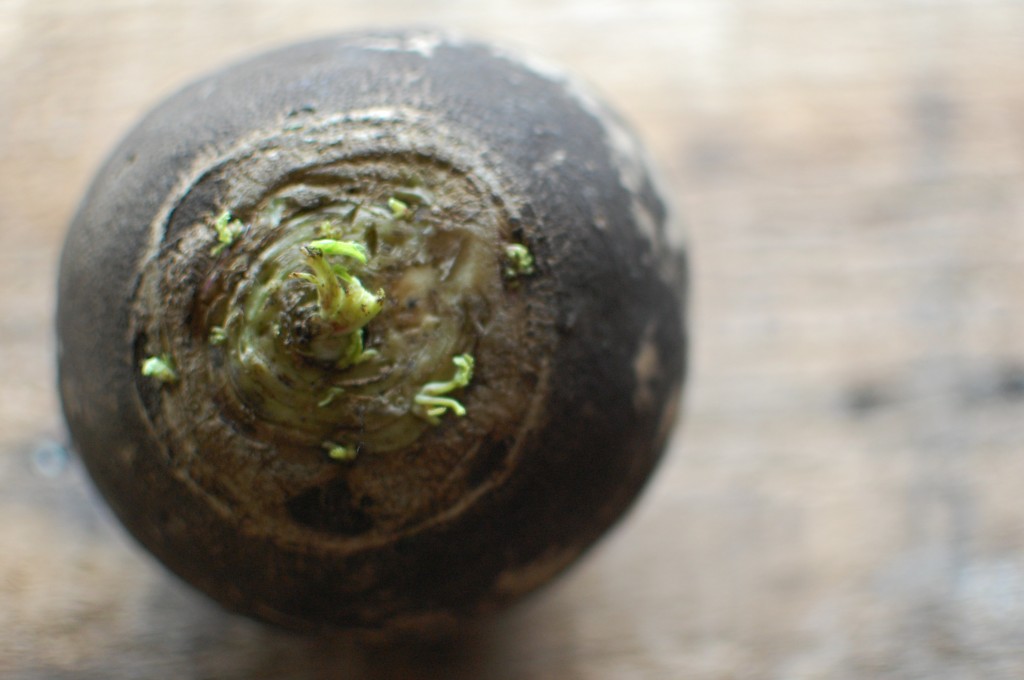 This is a different radish (perhaps the sexiest of them all).
Elizabeth at Indian Line Farm grows these every year, and they store so well through the Fall that I find myself talking about them through both the November and December holiday markets. "Sell the black radishes!" She tells me.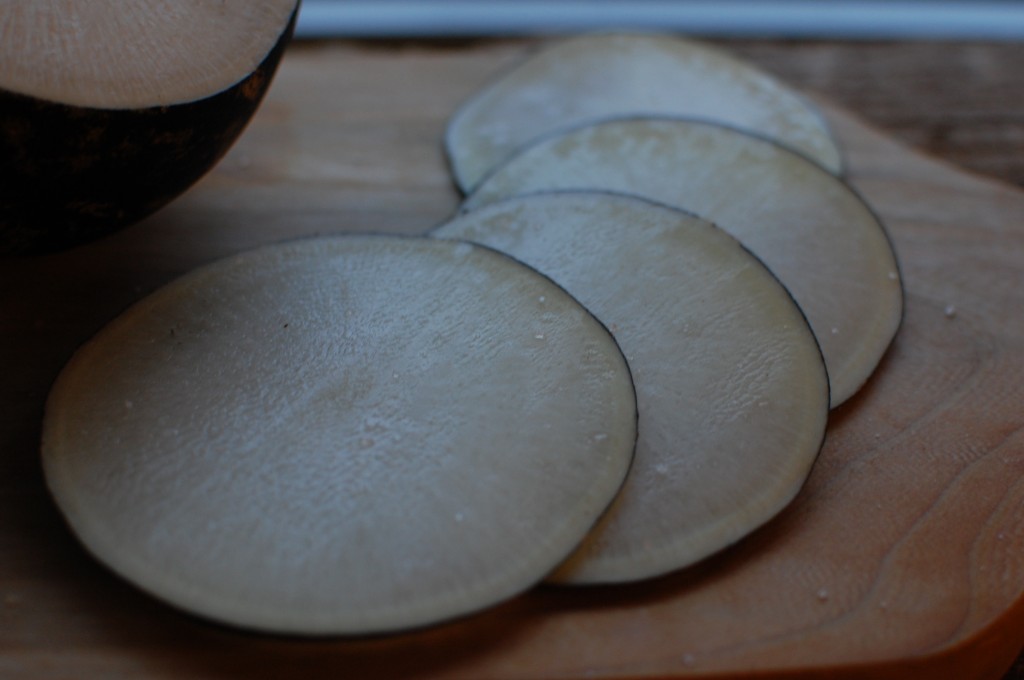 This is no perky nipple of the Cherry Bell, no exotic dream of the French Breakfast. And although you might confuse it with that other maybe-new-to-you radish, the feminine and water-colored red meat or (also, less poetically) watermelon variety, this is entirely other.
The skin of the black radish is dark, a black-brown-green that tickles your skin like worn sand paper. Dark and woody as it seems to be, the inside is (as is the case with most things worth undressing) entirely different than its outside. Pull your knife through the large globe of it, and the ivory flesh supports the knife, not softly like a potato that has aged beyond its prime, but with earthy crispness, like something entirely alive. And even then, slicing off a wedge, and popping it in your mouth, it might seem a little dry. The spice starts quietly, and then builds, sometimes hot, hot! But the texture? A little dry, and ever so slightly reminiscent of a turnip (not this kind, but the mashable, broad-shouldered kind).
"What do I do with it?" people ask.
"Sprinkle it with salt. And drink it with beer." Because it turns out there's something about this radish that sings with beer. That's the recipe I give. But for you, I'll go into more detail:
Lay the slices on a plate, and then, from a height, let the salt fall. At first, you'll just have radishes and salt. But then, the radish begins to open. And, like beads of sweat on an upper lip, the juice will emerge from the each slice, bathing the entire vegetable in its own sweet flavor.
Eat, with beer.