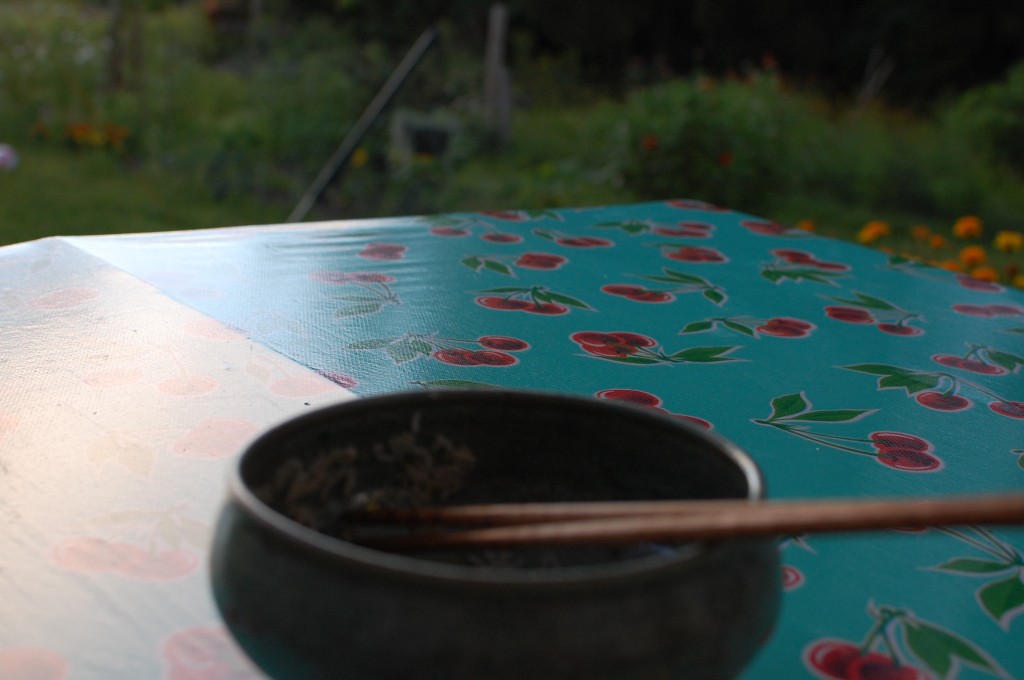 And like that, the nights get cold and a new time comes in.
The girls are away for a good part of this week. They are on a last hurrah of the summer with my aunt and uncle who take them to a family camp to ride horses and shoot arrows and be in talent shows. We thought we would do something wild and crazy while they were away, something like New York City or some other such place where kidlessness can feel like taking off a backpack and walking free and unhindered, but in the end, it seems that Joey and I both have lots of work to do, and so he is at his desk, and I am at mine.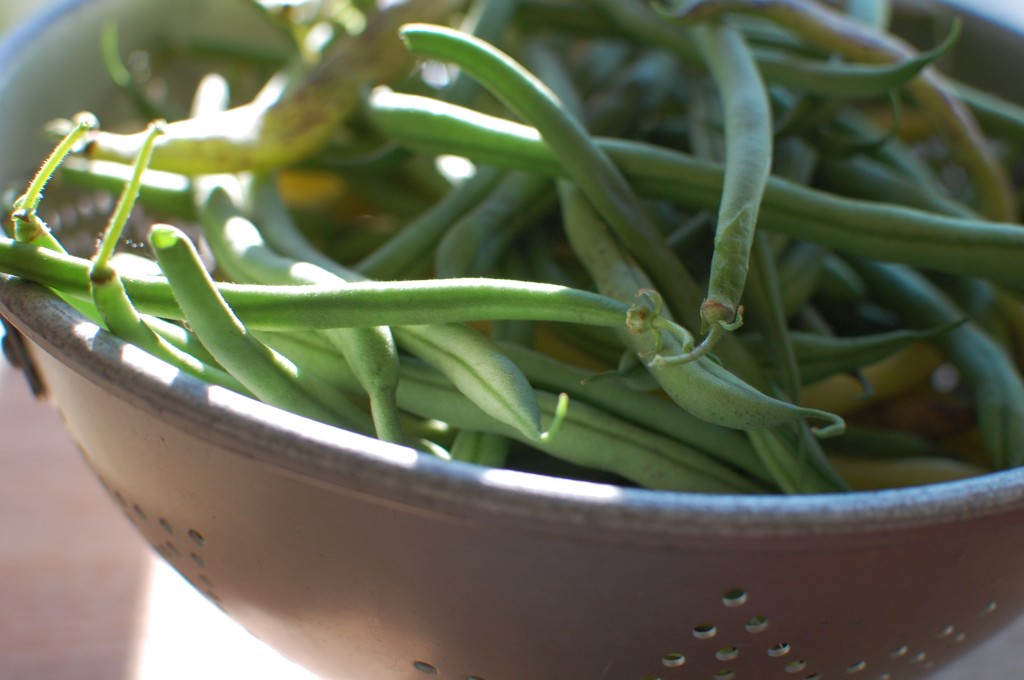 Parenthood is most of what we know. We have very few memories without car seats in the back of the car, and so, unglamorous as it might sound, this working, this quiet house and eating when we like and taking a break to walk down the street together–it's all pretty delicious. At the same time, the girls are so much a part of our cells that I'm not sure we could take it for longer than a few days. It's practice, I suppose, for what will come sooner than we think.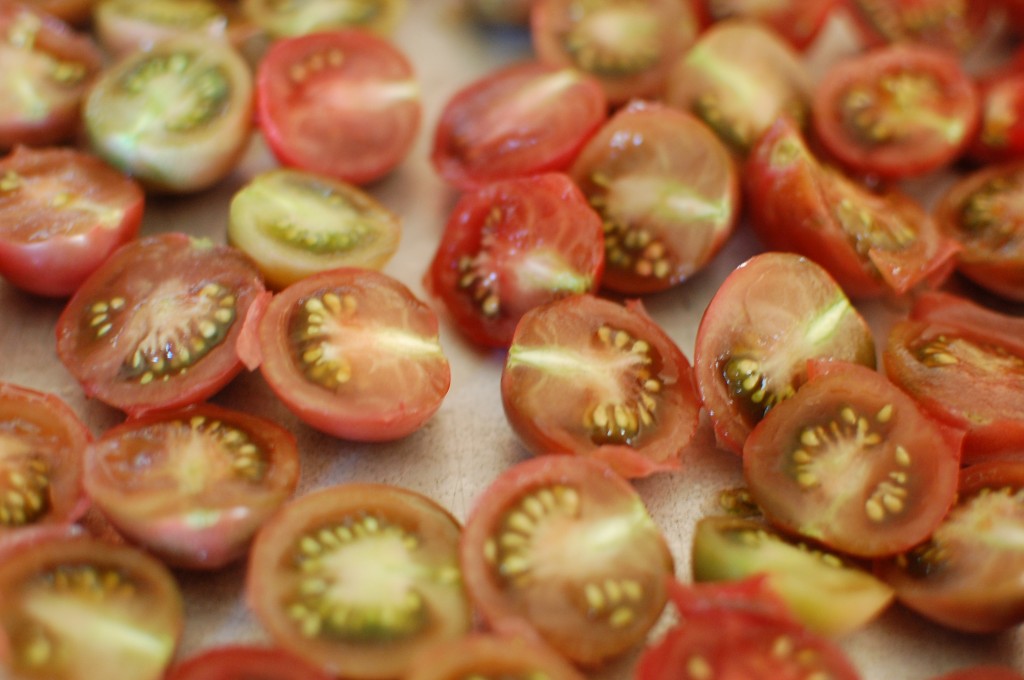 I feel like we are on the cusp of something big. Last week, Sadie picked up her bike (admittedly uncared for, and recently adopted from our friend's farm where they just found it in the field). There have been years of trying to ride and not quite getting there. But on this day, Sadie strapped on her helmet and said she was going out. And hours later, bruised and happy, she rode that old bike all the way down the street. It felt huge and momentous, like a rumble of something coming, growing, changing, and becoming a new life where our children are entirely their own selves. I think my challenge in all this newness is to trust that we've helped to give them the tools that will help them along, and that they will come to us when they need us.
Last night, Joey was away. And so, hungry, it was up to me to decide what to eat.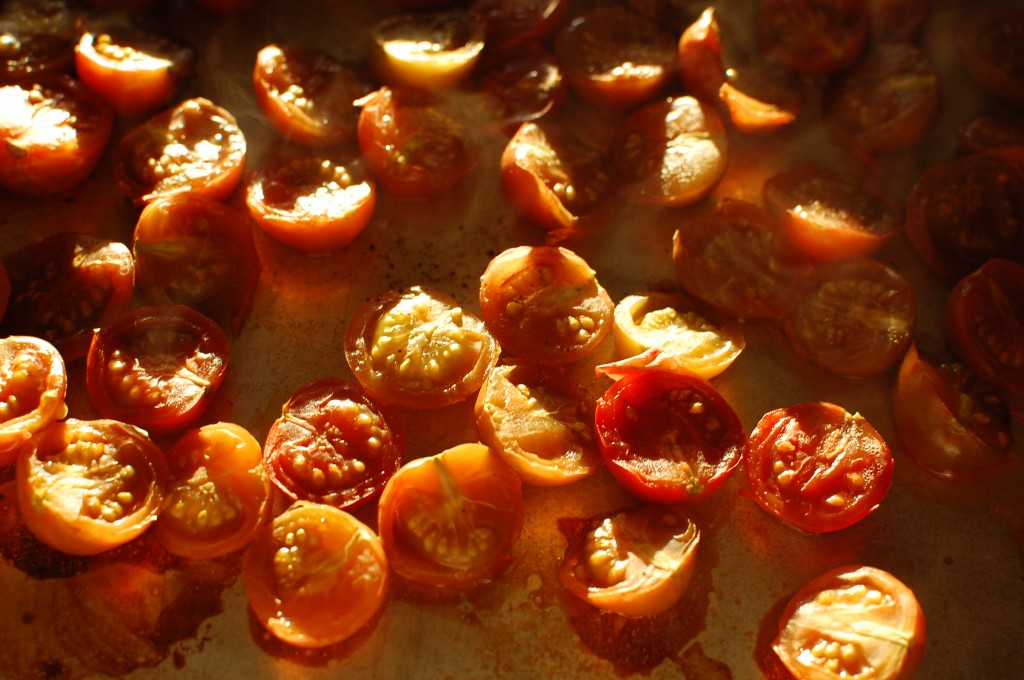 What I cook is usually shaped around the people who are eating it. These days, that fact can get me stuck in the few dishes I know will make everyone happy, even if it's not what I crave. But last night, I made one cup of white rice. I listened to the radio, I fed the cats, and I looked out on the sheets hanging on the line. After dinner, I said, I will fold those sheets and put them back on beds. And they will smell like the air and the world around them.
You don't need me to tell you what a good idea it is to roast vegetables. I know that you know just what to do. But I want to tell you that last night, invoking my inner Tamar Adler, I roasted every green, yellow, and striped bean in the house. Strewn on a tray with a few tiny unpeeled cloves of garlic, I showered the whole shebang with olive oil, salt, and more pepper than any one else in the family cares for. Then I repeated myself with cherry tomatoes–these purple magenta heirlooms that Elizabeth's been growing at the farm this year. Roughly halved with a little knife in my hand, again the olive oil, again the salt, and again the pepper. Both trays went in for 30 minutes at 425 degrees. The rice bubbled away in the rice cooker, and it filled the kitchen with that–well, that rice smell that is so wonderful. It was the first time I'd been in the kitchen in so long without hurrying, or stepping around someone, or trying to convince someone else that when food finally arrived on their plate they should give it a chance. It made me feel like singing, and like cooking more, and so while everything bubbled and roasted, I cleaned out the poor neglected fridge. I put foods into jars and blended a batch of salsa. I drank cucumber sake (swapped from Leah at this past weekend's food swap). And then, when I had made a big mess and everything was ready, I ate alone.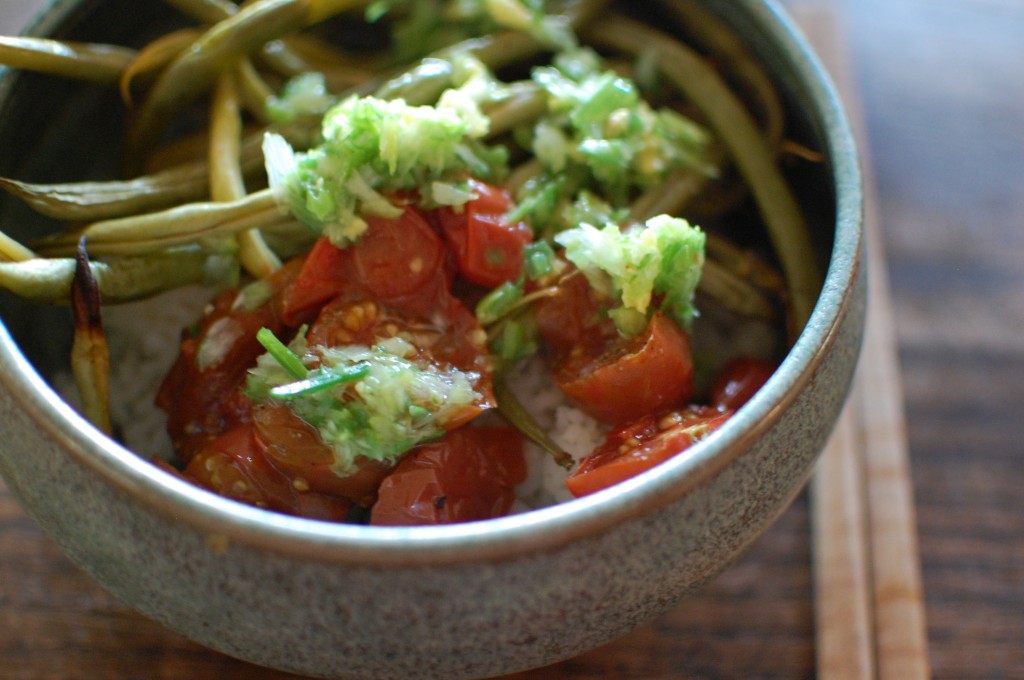 Sometimes I need to be reminded of what is possible in a bowl. That rice and vegetables will make a meal, especially if the right sauce is involved. In this case it was this one, which, if it is not in your regular rhythm of sauces, I'm jealous that you still have that first time of discovery ahead of you! I brought my bowl outside to the picnic table and I watched the sheets fill with air on the line. I ate my rice and vegetables and ginger scallion sauce, and then, belly full, I went inside to clean up my mess.
I've been thinking a lot in these past weeks about my relationship to this kitchen. The pantry, the cooking ruts, the picky kid getting pickier, the trying to find a way for two families to share a kitchen, and the rushed and hurried getting it all out on the table–sometimes I feel like if I could just do that one thing, I could find a way to make it easy all the time. That one thing changes depending on the moment. If I could be more organized, or chop faster, or consistently keep a kitchen diary where I plan out every use for every thing in the fridge. Then I could share it with you, and it could be easy all around! But I think that when it comes down to it, it's the space between the easy and the hard that makes the meals that taste the best. It's the work and the challenges in your own kitchen that bring new combinations and sauces and techniques. It's the work that brings you to the moment of quiet, of rice and vegetables and sauce. It's the work that makes me do the thing I can share–to tell you that here I am in this moment, and I will chew and eat and enjoy and wash my dishes, here in this kitchen, with as much love and gratitude as if they were my very own children.
So, today, in these last weeks of summer before the world calms into Fall, I'd like to remind you to fill a bowl with the foods that you love. And if the moment comes, sit in the seat that makes you happy. Most of all, remember that whatever distance there is between who you are and who you feel you should be, or what you've actually done and what you wish you had accomplished–it is the space between these two that creates the best moments, and it's a good place to be.