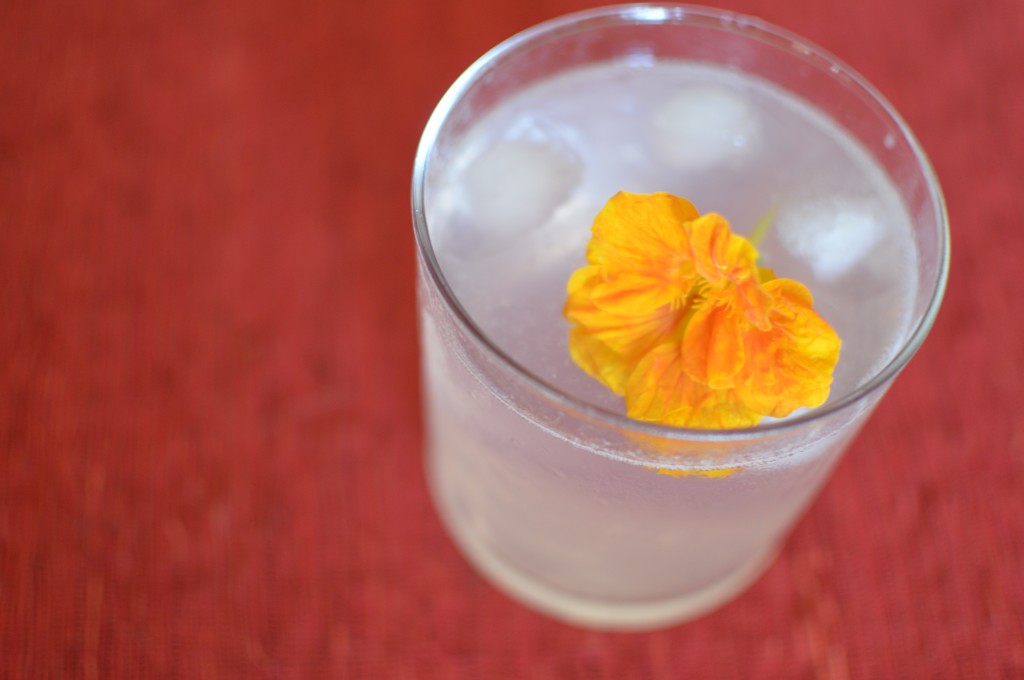 Today, let's just sit here and have a drink.
I have music for you, too. I'm just back from the farmers' market, where it was so hot that the only thing wilting faster than us was the parsley. It was one of those days where customers would make jokes and I wouldn't hear them, or I would make jokes and the customers wouldn't get them, and the line nearly extended into the dusty center of the market as the dogs bickered and tripped other people with their leashes. I, for one, need a drink and a some music other than the tunes streaming up from the kid's concert just beyond the market all morning. You can download the new mix here, if you like, and we can listen to it together.  I need to get "Little Bunny Foo-Foo" out of my head, and I'm hoping it will do the trick.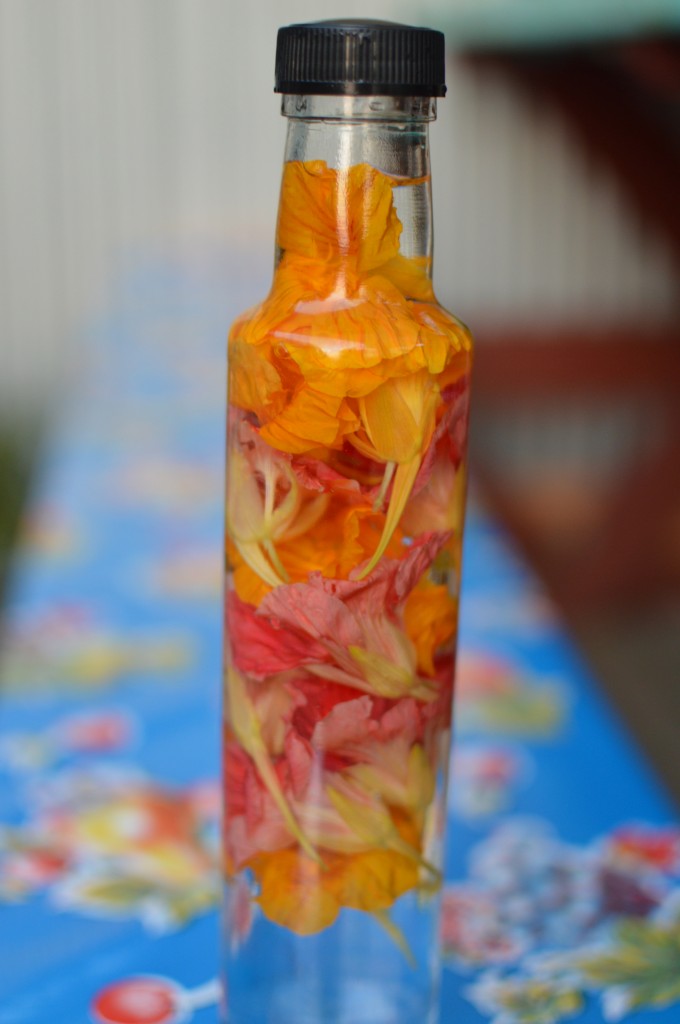 I plant nasturtiums all throughout my garden every year. Like the marigold, I think of them as an underdog of ornamental gardening. Both the leaves and the flowers are edible, and both have a peppery taste to them. Even the tiny seedpods can be pickled, and they taste very like capers. In fact, according to my great grandmother, a woman I've never met but have gotten to know through her books on flowers, the nasturtium was once far more for eating than for decorating. In her book, Flower Chronicles (which I would love even if I were not related to the author), she tells the story of John Evelyn, a seventeenth century British diarist (can I be a diarist? I think that's a much better word than "blogger"), who wrote a discourse on salads. She quotes from his Acetaria: A Discourse of Sallets:
"'..we are by Sallet  to understand a Composition of certain Crude and fresh Herbs, such as usually are, or may safely be eaten with some Acetous Juice, Oyl, Salt, &., to give grateful gust and Vehicle."' A 'sallet' of nasturtiums might contain some or all of 'the tender leaves, Calices, Cappuchin Capers, and flowers laudibly mixed with the colder plants.' These 'herby ingredients' …remain a while in the Cullender and finally swung together gently in a clean coarse napkin; and so they will be in perfect condition to receive the Intinctus following.' The 'Intinctus' consists, in part, of 'Oyl…without smell or the least touch of rancid;…the best Wine Vinegar…; Salt…of the brightest Bay gray-salt; Mustard…tempered to the consistency of a pap with vinegar.'"
And there you have it, a history of nasturtiums in vinaigrette from a true diarist. I love it.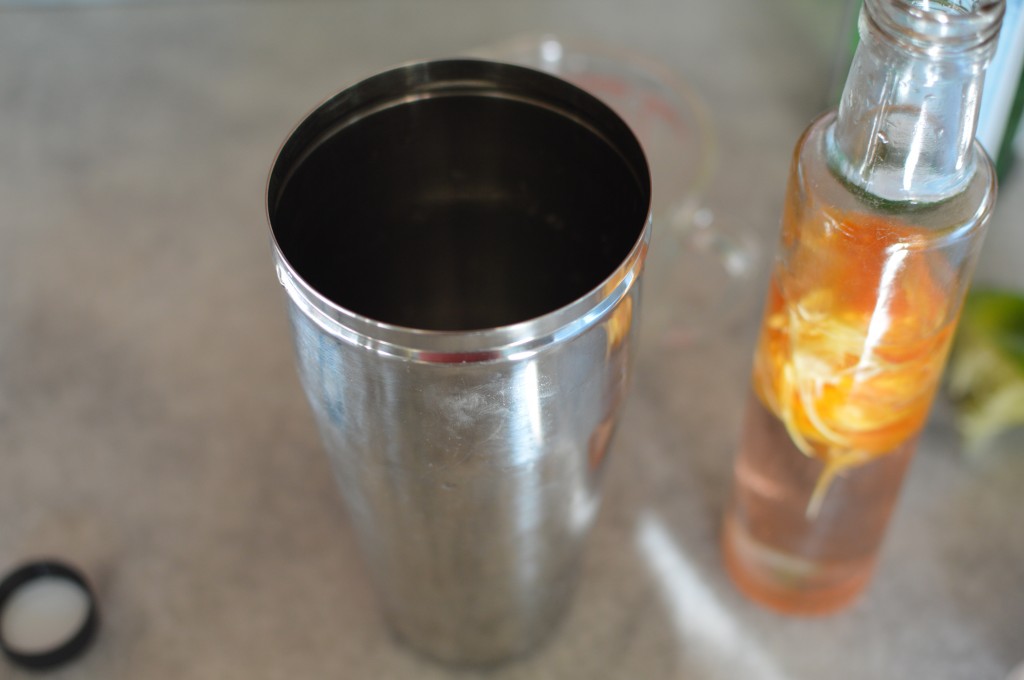 I use nasturtiums in salad, I blend their petals into compound butter, and I infuse white vinegar with their flowers. But today, my favorite nasturtium recipe: nasturtium vodka, although it's really not so much of a recipe at all.
Pick nasturtium flowers. Inspect and shake out the bugs (but do not wash). Put into a bottle of vodka. I use about 10 flowers per 250 ml of vodka. Taste after a few days. Keep tasting over the days, and it's done when it tastes strong and peppery to you. This batch took 3 weeks, and that was perfect for me. This vodka tastes very like nasturtiums, so I predict that if you are a fan of the taste of the flower, you will like the vodka as well. If you've never tried one, pop the whole thing in your mouth and crunch away.
Nasturtium vodka makes a great martini (nasturtini?), or for those who need a bit more dilution, lime and tonic or bubbly water is lovely. Garnish with a fresh nasturtium.
Happy weekend, friends. I'm off to pitch a tent with Joey and the girls at the ocean this week, but I'll be back soon, with salt in my hair and (I hope) a bit of ocean in my cells.