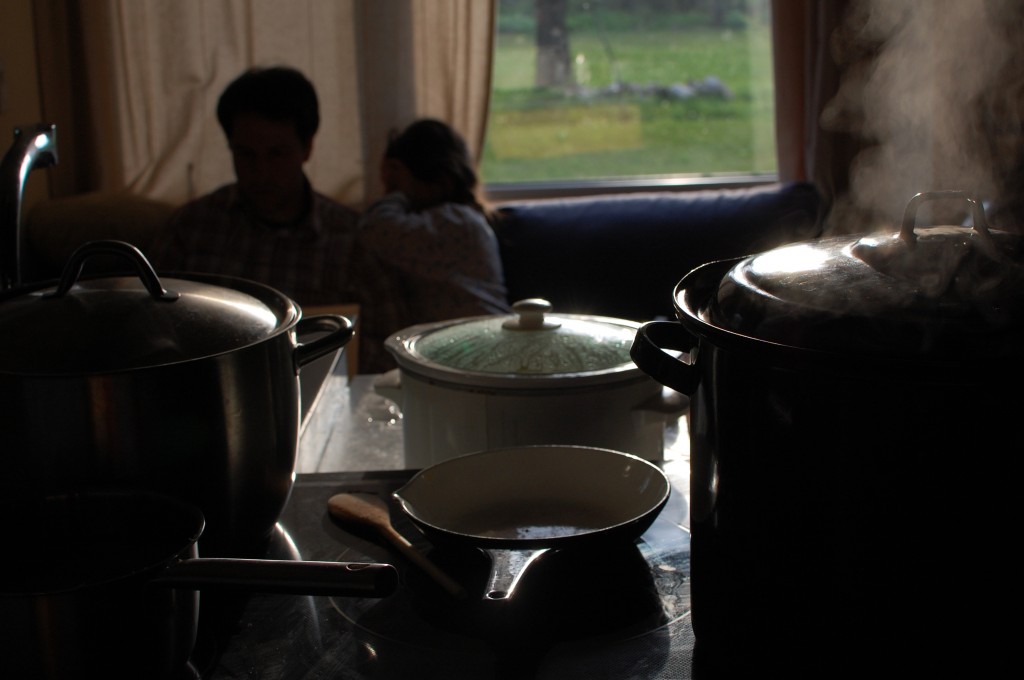 When I was seventeen, I auditioned for the theater program at Julliard.
Actors are a loony bunch, always convincing themselves that they are exactly what they tell themselves to be. I remember waiting in the hallway, dressed in my serious long black skirt, loosening my jaw, breathing deeply. Everyone in that hallway muttered to themselves, sang random bars of show tunes, cartwheeled through the center of the group. We all moved and careened and inhabited the space as we came into the great room where we would warm up with a real live Julliard professor. It was a classic warm up.
"Move through the space- but you are moving through molasses. Feel the molasses all around you."
Each actor believed, knew, hoped with all their heart that they were indeed moving through molasses! It was thick, and sticky, and it held the limbs in place as each tried to move forward against its force. We were probably sixty of us in that room, all trying to be in our process so much that the one professor would see that I AM THE ONE WHO IS TRULY AND PASSIONATELY MOVING THROUGH MOLASSES.
Of course, I didn't have a chance. I was distracted by the hilarity of the scene, and as I pushed myself through that molasses, I saw the guy across the room (leading his way with his tongue) run into the woman who insisted on doing the whole warmup on her hands, and I couldn't help but let out a laugh.
Months later, I was at NYU as a Freshman, and my whole life was that warmup. Everyday I'd look in the mirror of the room I shared with two other women, and I'd say, "I am this. I am the actor in New York. I can do this."
I dropped out after the first semester. I've never been all that good at faking it, and I was a pretty terrible actor anyway.
I have a friend who is working on a cookbook, and she was in my kitchen not so long ago. She was talking about so many insecurities that were creeping up as she worked on sharing her knowledge, her kitchen, and her recipes through words.
"Why do I have the right to do this? Why should people listen to me? I am, after all, just a home cook."
Self-doubt will tear you to shreds if you let it. There is a weight in the responsibility of sharing what we know and experience with others. And so as home cooks who become food writers (and there are many of us!), we continue to learn from others, we test our recipes, we develop in our work, but we are (and in my case, I hope, always will be) home cooks at our very core.
I think that in any profession, there is a certain required amount of faking it. That other person in the room who seems to have full confidence in her ability to know exactly what she's talking about–I'm guessing that she looked at herself in the mirror this morning and told herself she could do this. If you're trying to fake it, then so is she. And that's okay.
But I also think that home cooks are essential in this whole exciting conversation about food–not just to ask questions, but to answer them. We offer techniques and recipes, and the fact in itself that those recipes have been developed and tested in home kitchens is so useful to the reader who wants to figure out how to make a great meal in their tiny kitchen while their kids are pulling on them. But even more than that, I think that stories and recipes from home cooks can give people courage to become home cooks. These stories bring people into the kitchen with us, and before they know it, they're cooking too. At least, that's how I got here.
Next month is Laurie Colwin's birthday. It would have been her 68th, and I have several friends who will be celebrating her birthday in different ways–I'll tell you more about that soon. But in the mean time, because it's Friday, and glorious outside, and I've been thinking about my friend in the midst of her book, and how to express even a little of what I love about home cooks writing and sharing their lives and recipes with the world, I want to give away the books that have inspired me the most.
I'm not giving you my copies. These books–Laurie Colwin's Home Cooking and More Home Cooking–they're full of stains and folds! But I'm going to buy new copies from my local bookstore this weekend, and I'd love to send them to you, if you need them.
I'll leave you with a bit of Laurie (I hope that wherever she is, she will forgive the fact that we are on a first name basis, but after all, she has held my hand in the kitchen these many years, and so, in that way, she is indeed a friend).
These days family life (or private life) is a challenge, and we must all fight for it. We must turn off the television and the telephone, hunker down in front of our hearths, and leave our briefcases at the office, if only for one night. We must march into the kitchen, en famille or with a friend, and find some easy, heartwarming things to make from scratch, and even if it is but once a week, we must gather at the table, alone or with friends or with lots of friends or with one friend, and eat a meal together. We know that without food we would die. Without fellowship life is not worth living.

-from More Home Cooking
Happy Friday, friends. I hope the weekend is wonderful! To enter, leave a comment here on this post–let's talk about home cooks! Is there someone who has made a great difference to you? Or a story that gave you the courage to jump in? Or maybe there's a kitchen or a recipe that hangs out in your memory. I'd love to hear. I'll choose the winner on Monday night (the 21st).