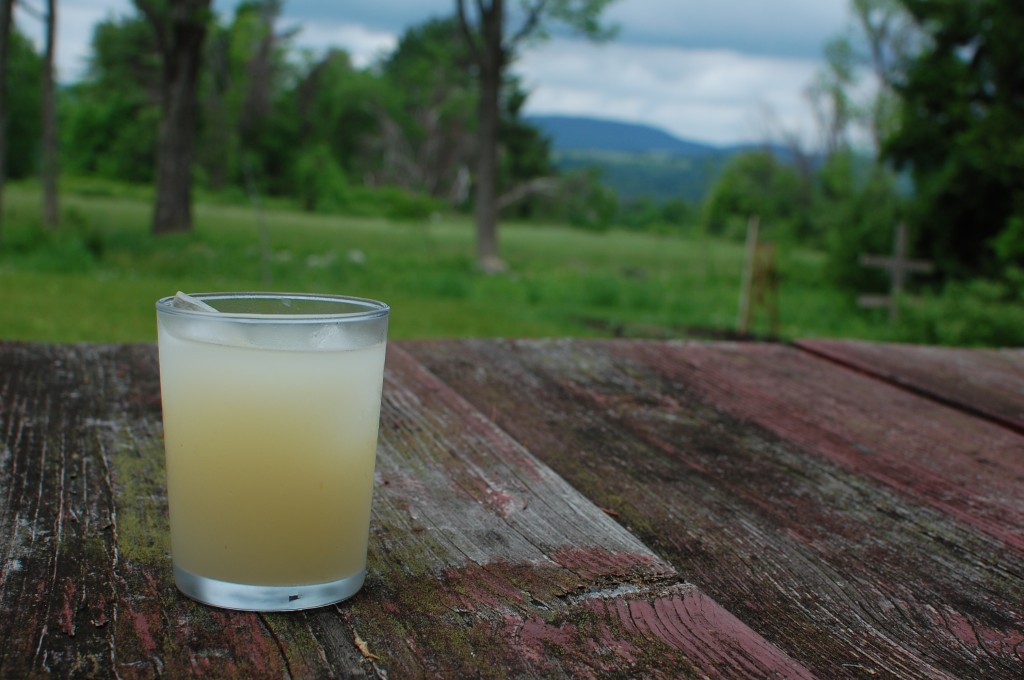 We are back just now from a dance party.
After a whirlwind couple of days in Portland, and then back late in the night last night, I woke up early to get to my last day of making coffees at the little French Grocery, at least my last day for now. And then we went to a garden party which turned into a dance party, which made me feel happy to be young. I think I would have felt young no matter what my age. And the girls, they danced and danced in motorcycle boots, swinging hula hoops and wearing sunglasses in the dark room, playing and swinging hands with kids they only see at parties. 
Tomorrow, I'll be marching in the parade (that's my local politician self), an experience that always makes me feel like I'm living someone else's life. Parades are like certain spices, either you love them or you hate them, and even if you love them, it might be because they make you cry. But then we'll come back home, and we'll grill meat like the rest of the neighborhood, and I'll focus on the drinks, because on a hot day after a long parade, that is what I want.
That drink up there on my picnic table is an odd concoction that I found in an issue of Canal House (a publication so (for lack of a better word) cool, that I swear I'll do whatever they tell me). It's barley water, and to make it, you cook 1 cup pearled barley in 8 cups water for 1 hour. Then remove the barley (and put it in soup, or anything else really). Add the juice of 2 oranges and 2 limes, the rinds of the oranges, and 4 tablespoons sugar. Chill and drink. It tastes a little bit medicinal, but in a delicious way, and it's thick and refreshing and apparently good for the skin. Be warned–the recipe only makes about a quart because the barley absorbs quite a bit of water.
Just in case you need a drink for your leisurely afternoon (and for those of you outside of the US, it's a holiday here where we spend the morning thinking about wars gone by, and the afternoon grilling meat, drinking beer, and planting tomatoes), I thought I'd round up a few of my dream drinks, just for inspiration for you and me both.
Burma Superstar's Ginger Beer Cooler: I haven't tried this recipe, but if it's truly like the astounding lemony gingery beer that I had in Burma Superstar in San Francisco, then it's my drink of the afternoon. This sounds strange, but it's so, so right.
Oh, the pamplemousse. Molly has a way of making it all feel like a party, and this one sets just the right tone. (For the fancy barbecue, or just the the evening sunset watching.)
The Negroni. I'll admit it, next to a thimblefull of Berkshire Mountain Distillers bourbon, this is my favorite drink right now. For those who love the bitter. (For the barbecue with bocci, or any other old Italian man game.) Please–in a water glass, not a martini glass.
Rhubarb and Rosewater spritzers from Heidi. Fancy, floral, and most importantly, pink.
The Dark and Stormy (this one from Jenny). Limey, gingery, rummy. Cold. Good for the highbrow and the lowbrow both.
Happy Monday, friends. Anything exciting in your glass? As always, I'm open to suggestions. As long as we can sit for a bit and enjoy. I've got more to tell you about Portland and a few other things cooking up around here–soon, soon. cheers.