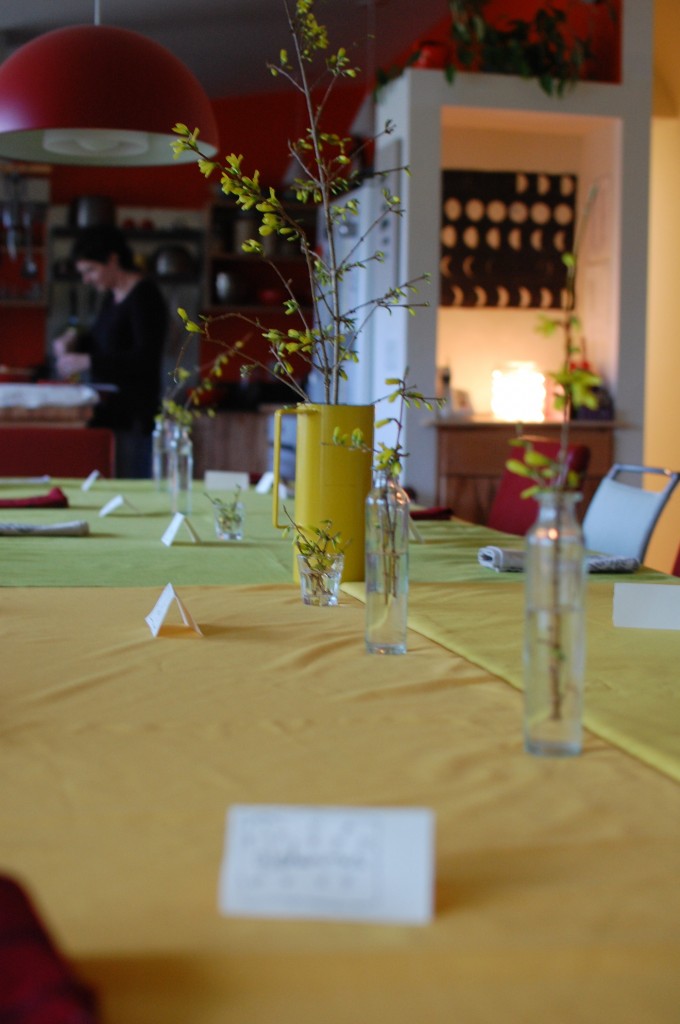 Well hello!
I'm Alana.
It only seems necessary to say this now, today, because it seems that we have some new visitors here at Eating From the Ground Up. Maybe you're here because someone led you over to the site, or because you read a review of The Homemade Pantry and wanted to see what was going on in my kitchen? Or maybe, just maybe, my book has found its way into your hands, on this day (the book's birthday!), and you saw the blog address on the cover and thought you would take a peek.
Whatever brought you here, welcome! Feel free to poke around, although I haven't cleaned the bathrooms and there might be a slight layer of dust on my dining room light fixture. But we have food, and lots of drinks, and stories that I hope will make you laugh (don't snort the drinks out your nose!) and sometimes cry (in a good way, I hope), and most of all inspire you to get into the kitchen.
There's also a pretty wonderful group of readers here–I'd say, just about the best group of readers a woman could hope for. So old readers? Say hello to new readers! Luckily, we have a REALLY BIG table.
Joey and I are breaking out a good bottle of wine tonight. It's a good one that his brother gave us years ago. He made us promise we would only drink it on a special occasion. We've eyed it through births and book contracts and last days of school, but it's still there, and we've decided it was waiting for this day, this special occasion. And the nice thing about the internet is that a bottle of wine goes a long way, so if you will, new readers and old, grab a glass so I can fill it to the top.
Cheers!