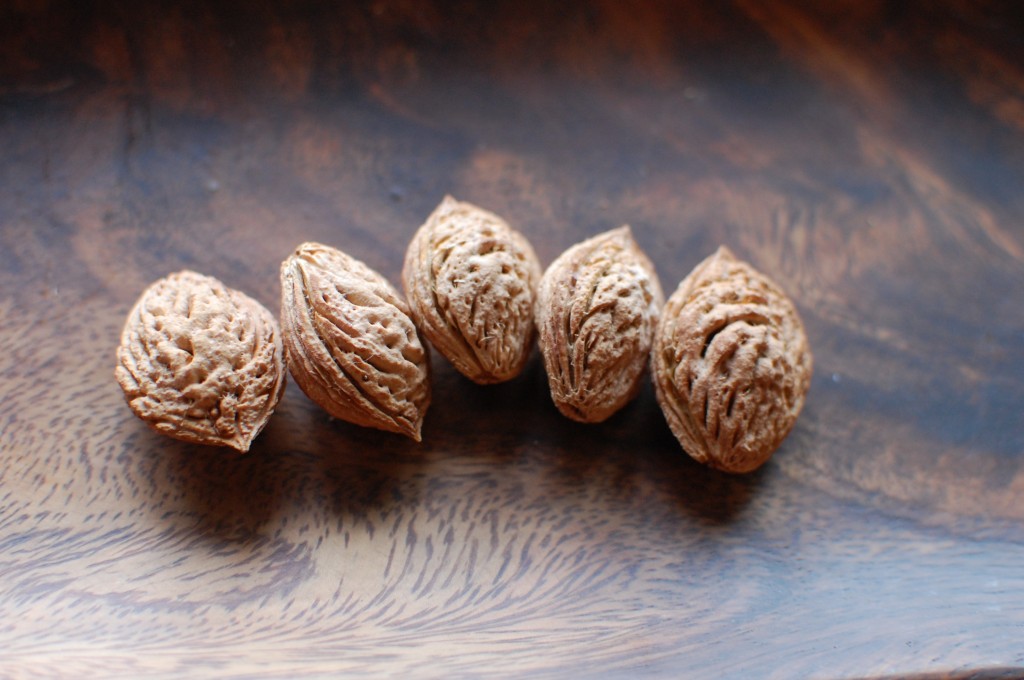 I imagine that some children are entirely cared for. They have new organic cotton clothes, always combed hair, needs met, toenails clipped, new books to read, art projects at the ready, woolens for the winter, fresh baked bread, a newly scrubbed toilet in which to pee, kale chips… well, it seems that I could go on and on.
My children are not this well-cared for. At least, not always. When they were tiny, I thought of everything that touched their skin and went into their little bodies. Now, more often than not, they are the kids with stained clothes, mismatched socks (to be fair, they prefer them that way), a bit of chocolate smudged on the face. But there are other moments, and something in my body entirely relaxes. I can't entirely identify the feeling, but I know that it comes when one of the girls get out of the bath scrubbed clean, and I grab her before she gets dressed and rub lavender lotion on wintery dry skin. I feel it when a pair of shoes is too small, and right then and there we have the money and the time to go to the shoe store and buy a new pair. There is the aforementioned cutting of nails, combing of hair. There is the rare occurrence of buying these expensive and wonderful underwear (luckily they last forever), knowing that they fit so well and the girlies love them.
I guess if I were talking about myself, I would call it self-care.
But because these entirely separate and complex little people are not me, but still walk around carrying small but substantial chunks of my heart in their hands, I'm going to call it comfort.
Rosie has had a hard time recovering from that tummy bug that hit her last month. There were a few relapses, but now there's just occasional complaint and tummy holding, a pain that slows her down. I brought her to my friend, Emily, who is a magical acupuncturist, and Rosie loved laying on Emily's table. Every night, she asks me to rub her tummy like Emily did, and I do. It gives her comfort, and it gives me comfort, too.
Emily also told me that peach pit tea was just the thing for Rosie's tummy. It turns out that Emily's mother, Jane, made peach pit tea for Emily and her sister, and it helped just about any ailment that came to visit over the course of their childhood.
This past summer, in some fit of hot and steamy August peach canning, Janet handed me a bowl of peach pits, still sticky from the flesh that had so recently clung to them.
"Bring these home and give them a quick boil and a gentle scrub. Then dry them in a low oven for an hour or so. In the winter, you can make tea."
I did what she told me to. (I usually do, and it leads me to good places.) But then I had a mason jar filled with dried peach pits, and I wasn't sure exactly what I should wait for before I pulled them out. Was it for sore throats? Or circulation? Just enjoyment? I meant to ask her all Fall. But then, as it turned out, I had peach pits at the ready when Emily told me that this was how I could give Rosie comfort. And when I finally mentioned those peach pits to Janet again, she said that it was Emily's mother, Jane, who taught her about peach pit tea in the first place.
Every night, the girls have been asking for their peach pit tea, and my jar is almost empty. I cannot make any claims as to health benefits of this or that, but I can say that Rosie's tummy is better, and that when I fill her cup with this sweet pink tea, she breaths it in and I see her settle right into it. Joey and I have been drinking it too. I can only describe it as a warm comfort tonic. It smells faintly of peaches and almonds, and one pot of tea takes care of us all.
Peach Pit Tea
To dry the peach pits: Remove any excess flesh from the pits. Boil them in water for a few minutes to remove any remaining flesh. Jane urges us to drink this water! It is sweet and filled with peach. Then dry the peach pits on a baking sheet in a 200 degree oven for an hour or so. Let cool, and store in an airtight container.
To make the tea: Combine 5 pits with 4 to 5 cups water. Bring to a boil, then lower the heat and simmer, covered for 10 to 15 minutes. A chunk of fresh ginger is a good addition here (especially if there are tummy problems afoot) as is a cinnamon stick for spice. Sweeten with honey if you like. Save the pits- they can be used for tea three times before their sweetness and magic is entirely boiled out of them.