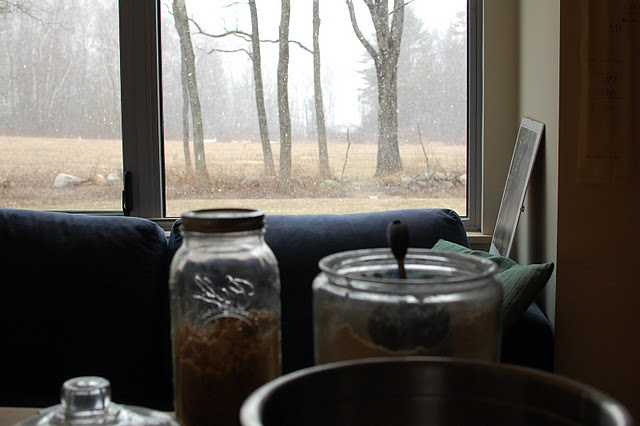 The other day, Sadie got in trouble at school.
It seems that a bunch of kids were acting up, and, in her words, "she couldn't help it, and she joined in by accident." She was on edge when I picked her up from school, and the afternoon just went down from there in flames of tears and 7-year-old sass. Misbehavior at school is not Sadie's strong suit–she still thinks that "teacher's pet" is a good thing, and she strives for it. And so I watched all of the emotions percolate through the day, and she would erupt with excuses (It's been 2 whole years since I got in trouble in Spanish class!) to stubbornness to full on lovey clinginess. The day ended with her emerging bleary eyed from her bedroom at 9 pm, and she catapulted herself towards me with a hug. She had a stomachache from the whole affair, and she was having trouble getting to sleep. I gave her another kiss and tucked her into bed in the midst of all of the novels she had been reading that night, and that seemed to do the trick.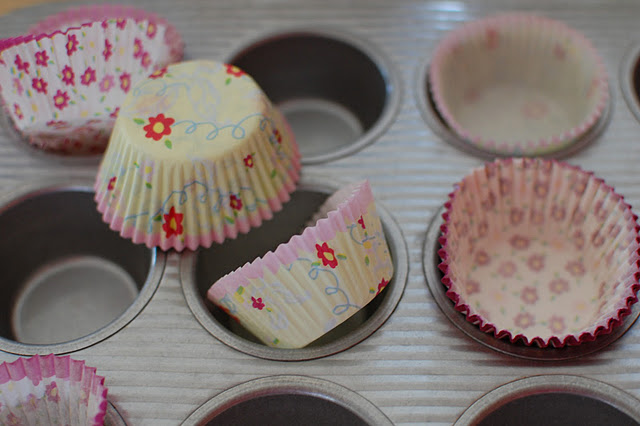 But a few hours earlier, before she had found her own quiet, things came to a head before dinner. It was table-setting time, and when I told Sadie, the hands went on her hips, and she said that she didn't feel like it.
For better or worse, I pulled out my inner 7-year-old, never too far from the surface these days. My arms went to my hips too.
"Well, maybe I don't really feel like making dinner for you any more."
The emotions of that day flickered across her face, and I saw them all in succession again. Sometimes she reminds me of August weather around here. Sunny, then the clouds come in and it pours, and then the sun is back as fast as it left.
She collapsed on the couch, and she stuck her butt up into the air like a toddler. "I just can't!!!!"
Rosie took over and put the napkins on the table. And I sat there with Sadie for the few minutes before dinner, stroking her hair.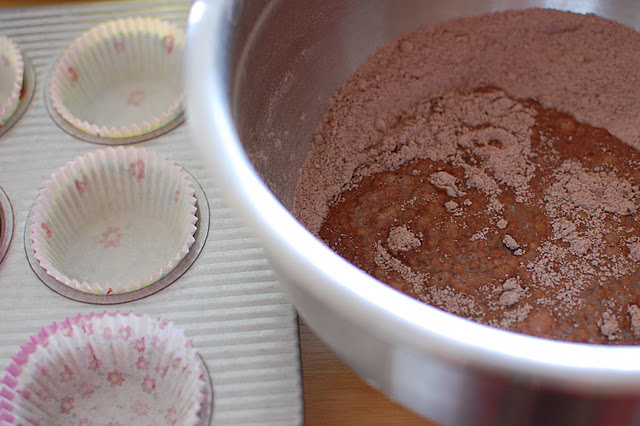 Luckily it was a moment that I could pause in myself, because sometimes I can't wait for those moments when everything is golden and lovely. I think that those are the moments that will make me pause, and say, everything is so beautiful! Let's stop here and take a breath.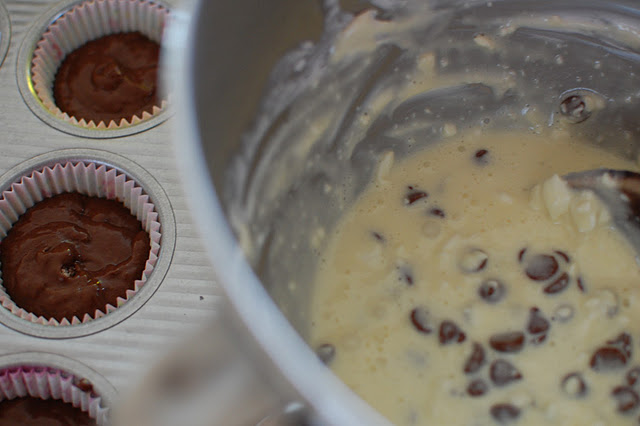 And those moments do happen–they come often enough. But more often, someone is having a hard time working through the day. And if I can, I take a breath, and my eyes glaze a little, and like in this moment, I stroked Sadie's hair. She will be eight on Sunday, and the complexities will continue to increase. I think about what a friend of mine once said–how brave to raise women in this world! What a challenge! So complicated!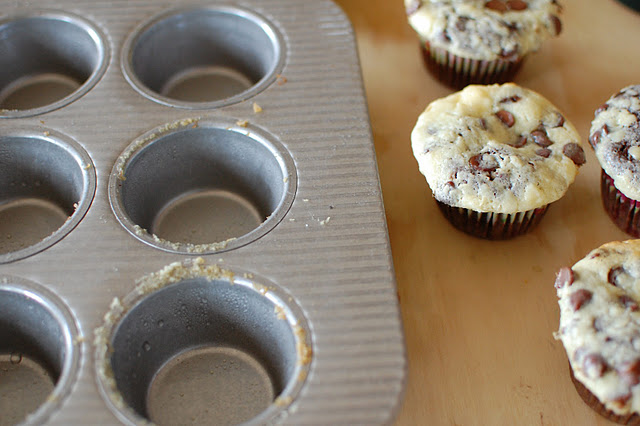 I'm not sure that I had thought about it in those terms before. But now I do. And somehow that links my girls to so many others women in my mind. These moments of emotional complexity, of guilt and self righteousness and the need to be loved and to care for others and to be right and beautiful–I feel like I have more tools to help them start there way through this when I think of it as common.
And I can't say why, but it makes me think about the women in my life who are no longer here. Maybe because it brings them to me too, and it brings them to Sadie, so that there are a whole lot more hands stroking her hair.
Yesterday, I sat and talked with a new friend, and we talked about a woman who we had both loved, who, more than anyone, taught me about the meat and the joy in these complexities. By the end, she was so good at that.
And I think about my grandmother, always my grandmother! I think she was conditioned to feel miserable about so many things, and she fought it. She celebrated so many things, despite herself, because why the hell not.
Which brings me to black bottom cupcakes. I make them on the first day of spring, because my grandmother did. Because why the hell not. It took me a few days to get to it this year–I had a cold, and I didn't want to do it. But when I got to it, it was snowing, and we were all complaining about the snow gracing this first week of spring. It was cold, and even the lilac buds were shivering.
But it snows every March, and every April. And that's the meat of it all. The freezing and thaw makes it easier to be thankful, I think. And it teases with the smell of mud, and then freezes it before we can complain about the mud getting everywhere. I love a good transition. And a good cupcake.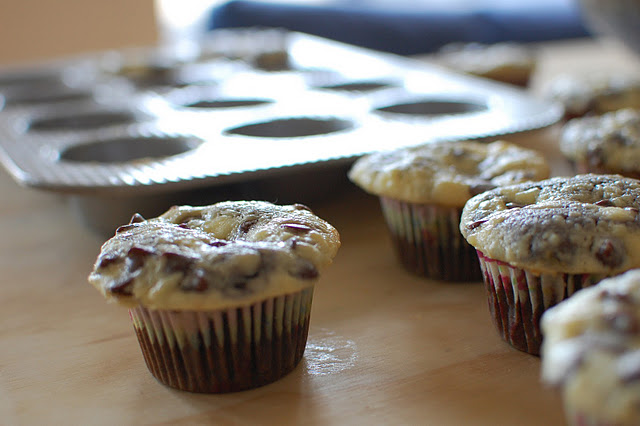 Black Bottom Cupcakes
(I wrote about these a few years ago, but the recipe didn't quite make it for me, and so to line it up with the glorious memory of my childhood Spring party cupcakes under my grandmother's lilac bush, I messed with it quite a bit this year.)
Makes 12 cupcakes
For the filling:
8 ounces cream cheese at room temperature
1/4 cup granulated sugar
1 large egg
5 ounces chocolate chips
For the cupcakes:
1 1/2 cups all-purpose flour
1 cup firmly packed light brown sugar
1/2 cup unsweetened cocoa powder
1 teaspoon baking soda
1/4 teaspoon salt
1 cup whole milk
1/3 cup canola oil
1 tablespoon apple cider vinegar
1 tablespoon vanilla extract
For the filling:
Beat together the cream cheese, sugar, and egg until relatively smooth. Stir in the chocolate chips. Set aside.
For the cupcakes:
Preheat to 350 degrees. Butter a 12-cup muffin tin, or line the tin with muffin cups. In a medium bowl whisk together the flour, brown sugar, cocoa powder, baking soda, and salt. In a separate bowl, use a whisk to beat together the milk, oil, vinegar, and vanilla. Make a well in the center of the dry ingredients and stir in the wet ingredients until just combined.
Fill each muffin cup halfway with cake batter. Top with the cream cheese filling so that the filling comes nearly to the top of the cup. Bake for 25 to 30 minutes, or until the tops are slightly golden brown. They will keep well unrefrigerated for 2 to 3 days if stored in an airtight container.