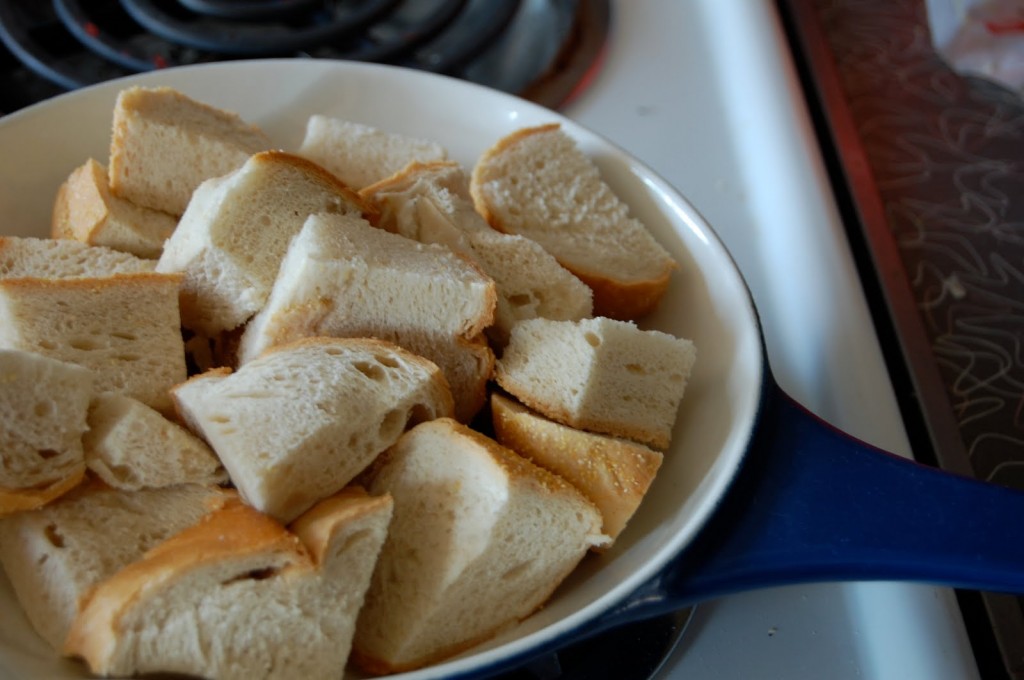 I am very very weary tonight. I feel like I've been traveling on a dusty road for a really long time and the only word anyone has spoken has been "Mom". I'm just having one of those moments. I did not cook today, although I planned to, and then the girls just had a bath which turned into a tantrum which turned into something else. I'll just say that a hot bath plus a whole lot of screaming equals Joey googling what is currently left over in my google box, that is,
"vomit out of couch natural"
Enough of that. I told you a while ago that I was saving my onion soup post for when I really needed it, and that is exactly now. Notice the late summer light on the table. Feel the warmth. Lucky for all of us that it is still the perfect time to make onion soup.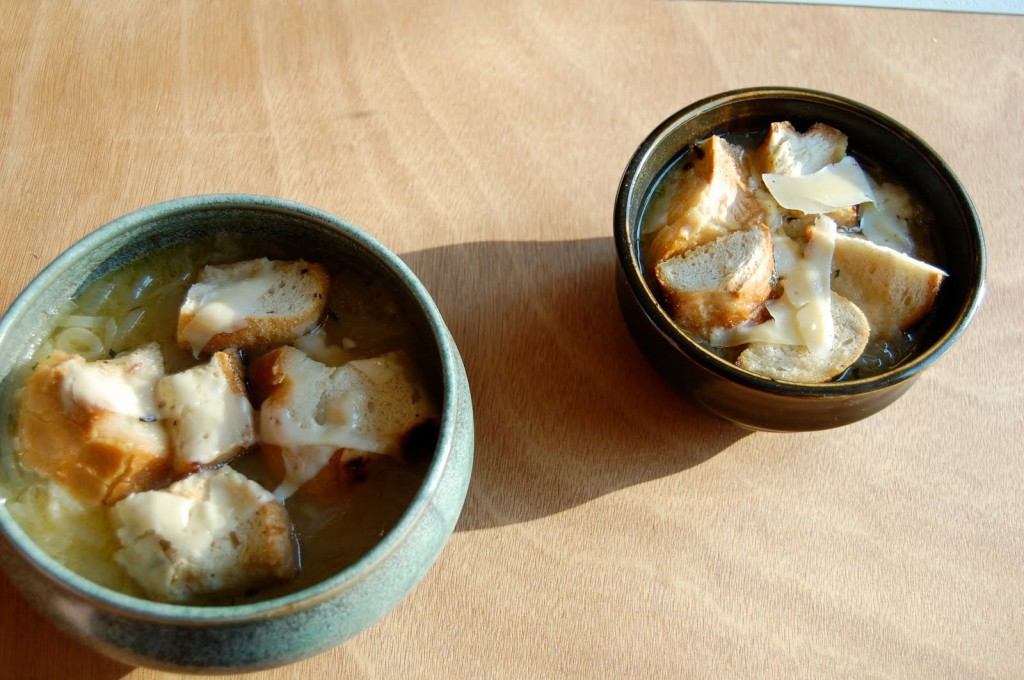 Onion Soup with Garlic Croutons
from Mollie Katzen, The Moosewood Cookbook
5 cups thinly sliced onions
6 Tablespoons butter
1 quart stock or water
1 Tablespoon tamari
3 Tablespoons dry white wine
1/2 teaspoon dry mustard
dash of thyme
salt to taste
For the croutons:
2 cups 1 inch cubed rye, herb or rustic white bread
2 Tablespoons butter
1 clove garlic, pressed
Cook the onions, lightly salted in the butter in a large heavy bottomed soup pot. Cook them over medium heat until they are fairly brown, about 20 minutes. Add the mustard and thyme. Mix well.
Add remaining ingredients. Bring to a boil, then cover and simmer for at least 30 minutes. Adjust salt to taste.
Meanwhile, melt the remaining 2 Tablespoons of butter in a skillet. Add the pressed garlic and cook for 1 minute. Add bread cubes and sautee until slightly browned. Transfer to a baking sheet and put in a 325 degree oven for 15 minutes.
Serve soup topped with croutons and grated parmesan or gruyere cheese.