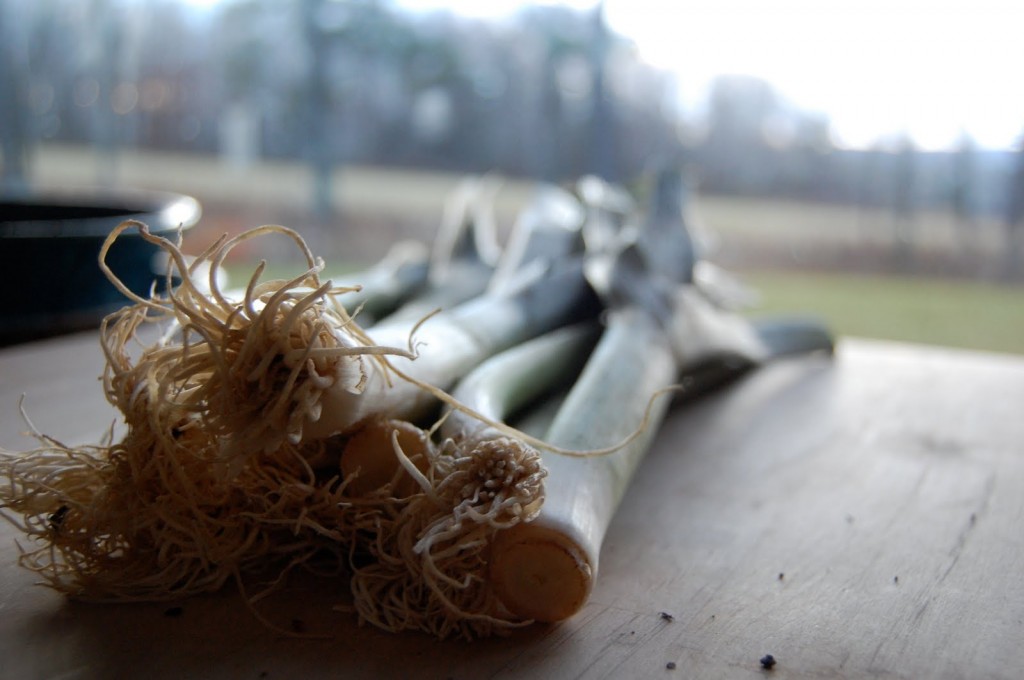 Well NaBloWriMo, I have honored you. I have rambled, I have pulled recipes out of the air, and I have managed to write every day with only one all photo post. What a party.
It's been a wild time. Oh November.
And tomorrow, it's December. Month of my birthday, my two wedding anniversaries (one shotgun at town hall, then white dress and singing friends two weeks later), and two holidays which I can't quite relate to but absolutely love anyway.
I think…
I think we should keep meeting back here every day. Would you?
Because, well just because it's fun, and also, because…
um…
today was my last day of work.
I really did it.
So let's get to it, shall we?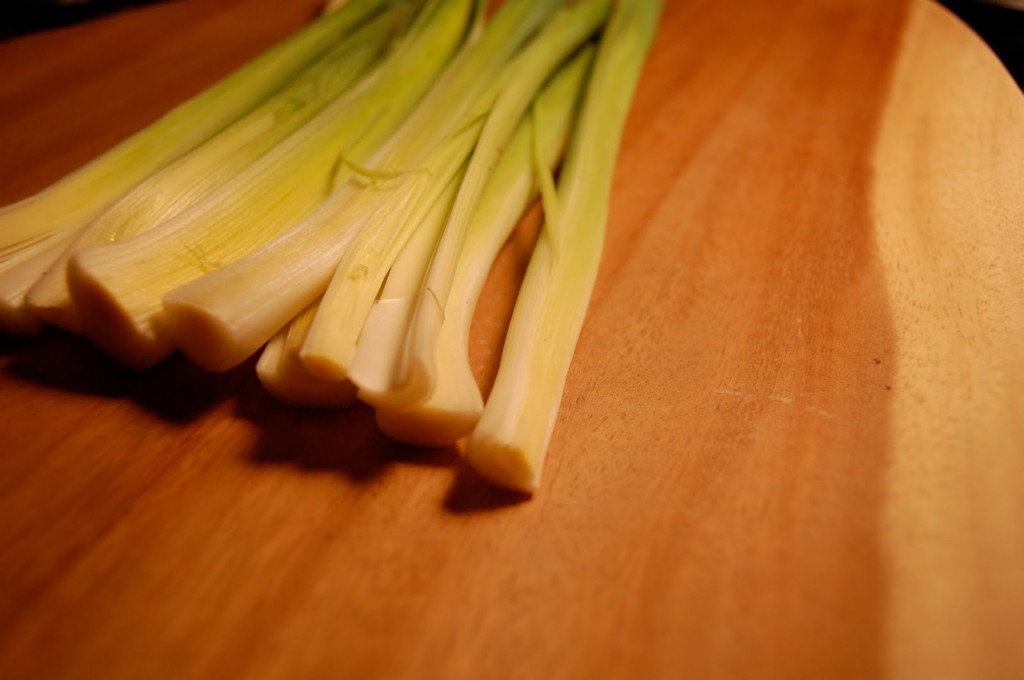 To honor this occasion, let's talk about leeks. Yes, fancy fancy leeks.
I know that you know how lovely leeks are in your soup, how you must put them in your stock, and really anything else. But what do you think about a little leek salad?
Alice Waters urges us to turn to leeks "in the cold months, when lettuce is scarce." It is cold, and lettuce is scarce! She tells me that they make "a bright winter salad."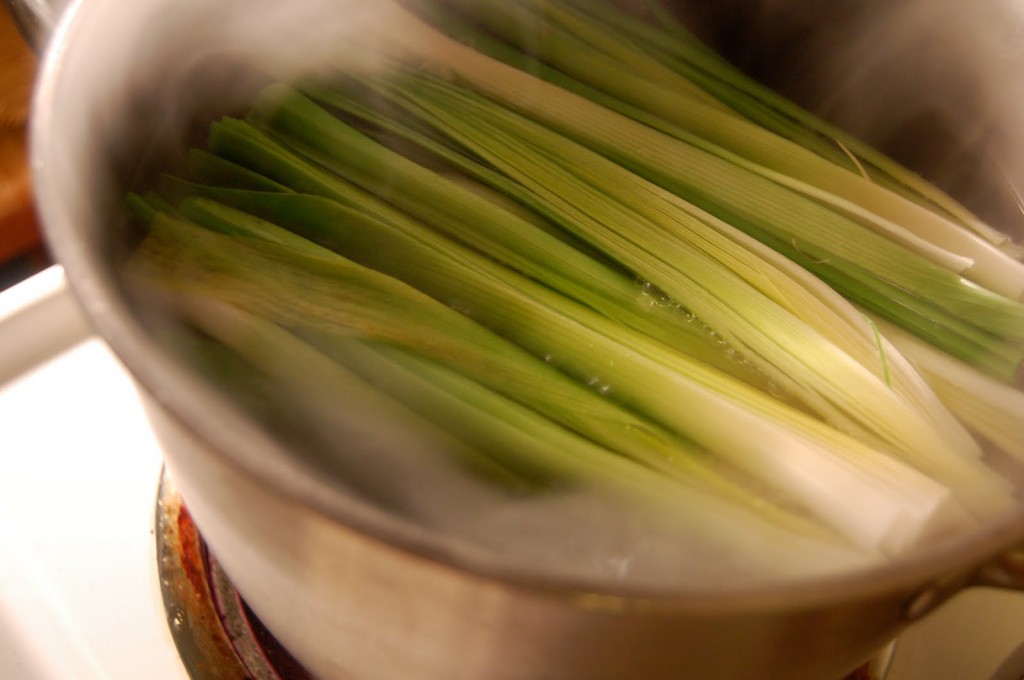 And so they do. Leeks are related to onions, and so boiling and tossing them with a vinaigrette might seem out of character, but I can assure you that it is a very good idea. The leeks turn a bright spring green, and the richness of their flavor has the most wonderful conversation with the strong mustard vinaigrette. I think I might have hummed while I ate these leeks. Fancy fancy leeks.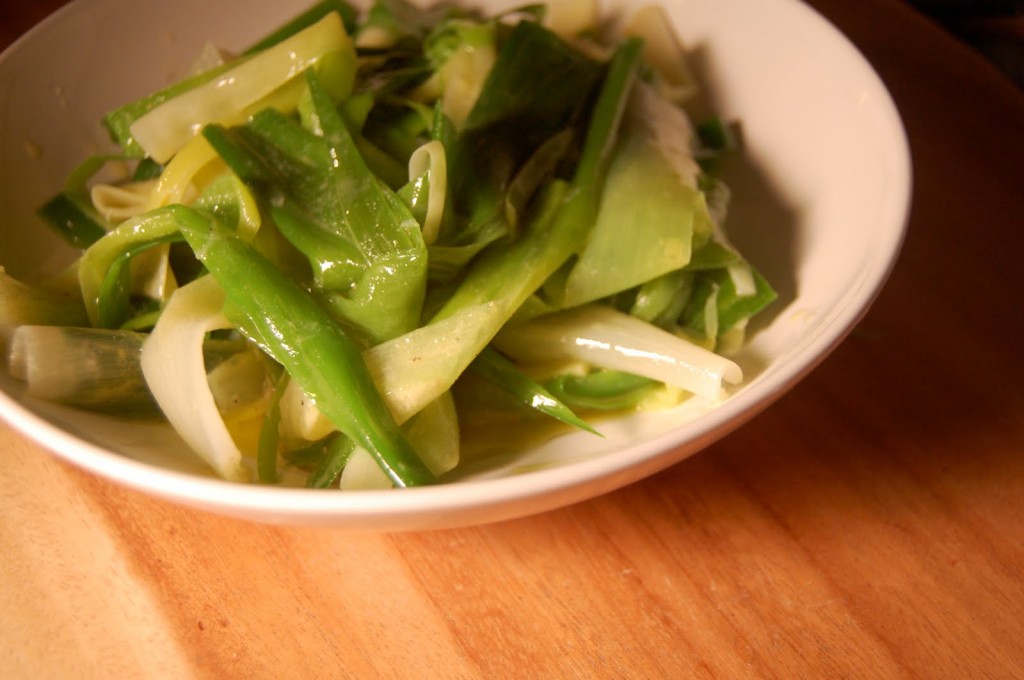 Leeks Vinaigrette
from Alice Waters, The Art of Simple Food
serves 4-6
12 small to medium leeks
1 tablespoon red wine vinegar
2 teaspoons Dijon mustard
salt
fresh ground pepper
1/4 cup extra virgin olive oil
optional: 1 tablespoon chopped parsley
Trim and clean the leeks- cut the root and the hardest part of the green away. Take off any outer layers that look like they need to go. Cut the leek in half lengthwise, so you have half a tube. Hold the top of the section (that looks like a rainbow) under water and let the water wash down through the layers.
Cook for 7 to 12 minutes, or until tender, in abundant salted water. When the leeks are done, carefully lift them out, drain, and set aside.
Mix together the red wine vinegar, the mustard, the salt and pepper. Whisk in the olive oil.
Squeeze the cooled leeks gently to remove excess water. Gently toss the leeks with salt. When ready to serve, arrange on a plate and spoon the vinaigrette over, turning gently to coat. Top with parsley, if using.