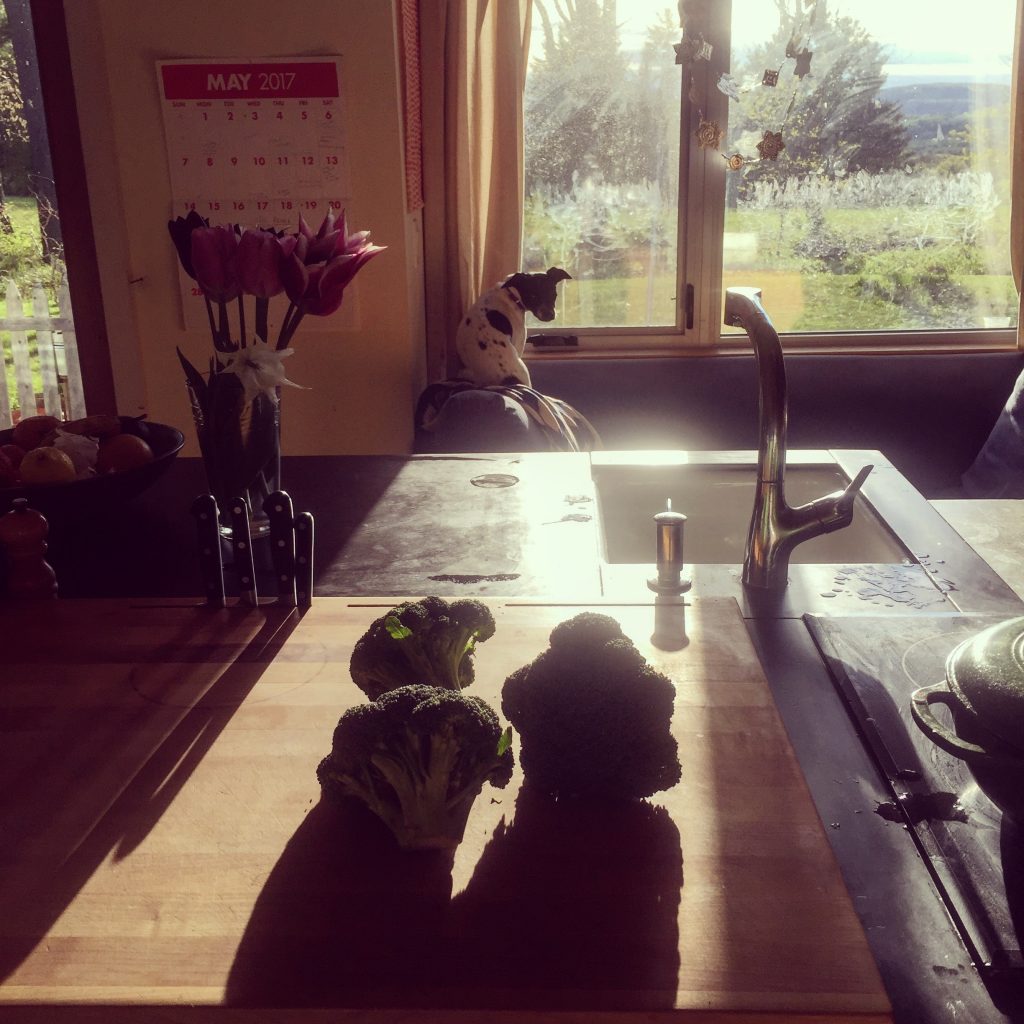 A few weeks ago, it fell to me to help to support a race. The store where I work was sponsoring the race by giving it a home and setting up a tent packed with fruit and water and energy bars, and I, along with 2 others, erected the tent and manned it through a Sunday morning. It was a running race, and only 8 miles, and also to benefit a good organization, so it drew all sorts of ages and abilities. I say only 8 miles because that's how other people said it, but to me 8 miles seems like an impossible distance to run.
After we'd set up the tent and seen everyone off, I eventually made my way over to the finish line to catch a glimpse of people coming in. The first, as I imagine is usually the case, were people used to winning races, a small wiry younger man in his twenties who seemed to finish barely after some had began, a woman running the whole thing in athletic socks, and they all looked as if they ran as easily as walked–no sweat, no heavy breathing, eyes covered by sunglasses bought especially for running. I snapped a few shots for our store social media, as I'd been charged to be sure I captured something of the race for posterity.
But then, more people appeared around the corner, slowly, one by one. The mom I'd seen hand over her tiny infant to her own mother for safekeeping. The dad, working harder, cheered on by his 4-year old son with a "YEAH DAD! COME ON DAD! YOUR THE BEST! YOU'RE ALMOST DONE!!!"  A woman maybe near 70, with astounding focus that blotted out the world around her. And then, after that, two women who, when the announcer asked on the PA who would be the next to finish, they reached out and took one another's hands to finish together.
I am not an athlete or a sports fan, and I often take the line that it's silly to push oneself to pain. But I stood there on the corner and cried as I watched the runners came in. I just felt so happy and proud of all these people I didn't know. I think I could watch people cross their own finish lines forever.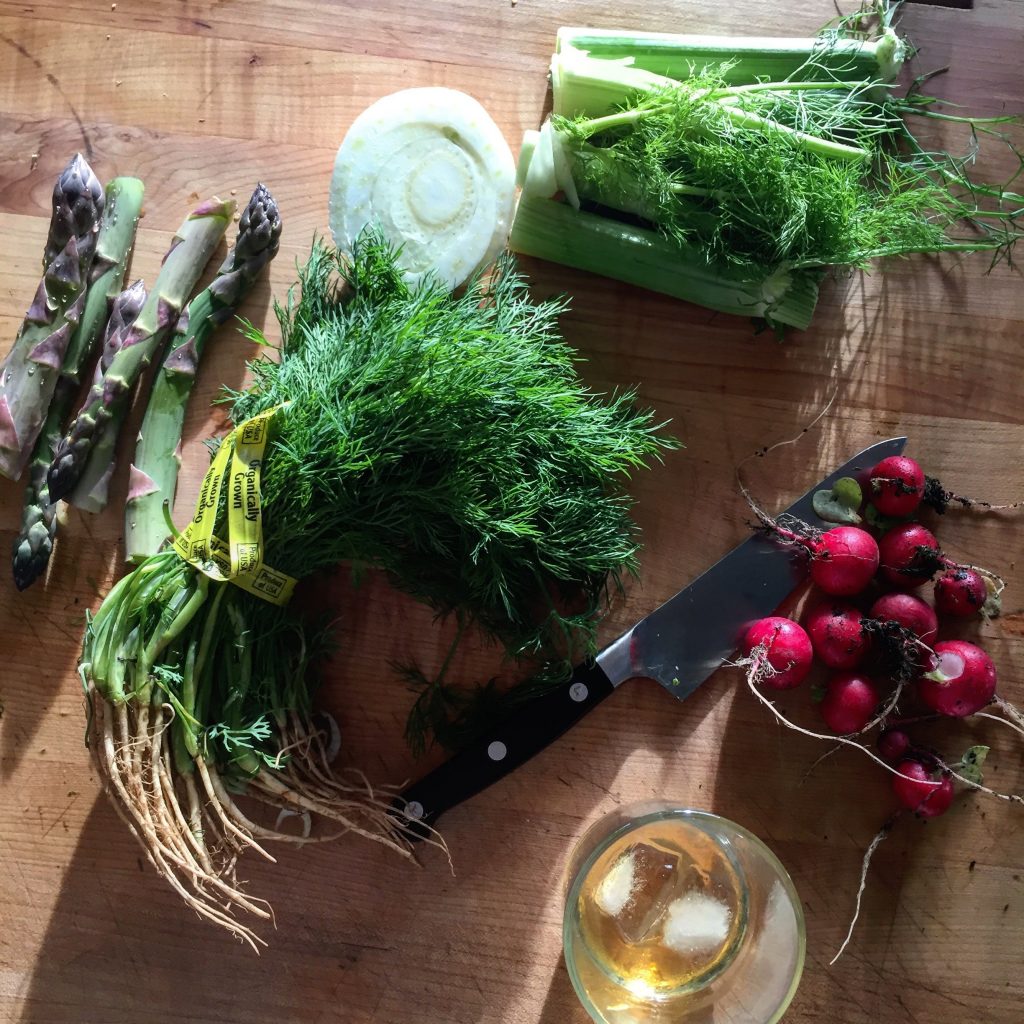 Twenty years ago, when I was in theater school at NYU, I had a big talk with a senior in the program where I was a freshman. This is a story that has come to define me and challenge me in many ways, so please forgive me if I've told it before here, or even if the details have changed, which is entirely possible. Sometimes I think it was an agent or a teacher and not a student, but right now it's her face that's in my head.
She was someone who would make it, blond, glowing, up for anything. And this is what she told me:
If you want to succeed as an actor, you have to always know that you are the greatest person in the room. Always.
I decided to leave school about a week later, and not to be an actor at all.
But it always puzzles me that I fell into a similar world anyway. That in the end I decided to be a writer, to live by the Amazon reviews and the likes and the sales numbers, and the persistent question of whether I was compelling/beautiful/talented/take your pick–for the Food Network or to be Instagram famous or any other measure of success I might be striving for. That also the decision to buy one of my books would usually be the decision not to buy someone else's, and that I had to want that in order to further my own success.
Sometimes I think we, as people, tell the same stories over and over, big stories that manifest through varied situations. At least, I do.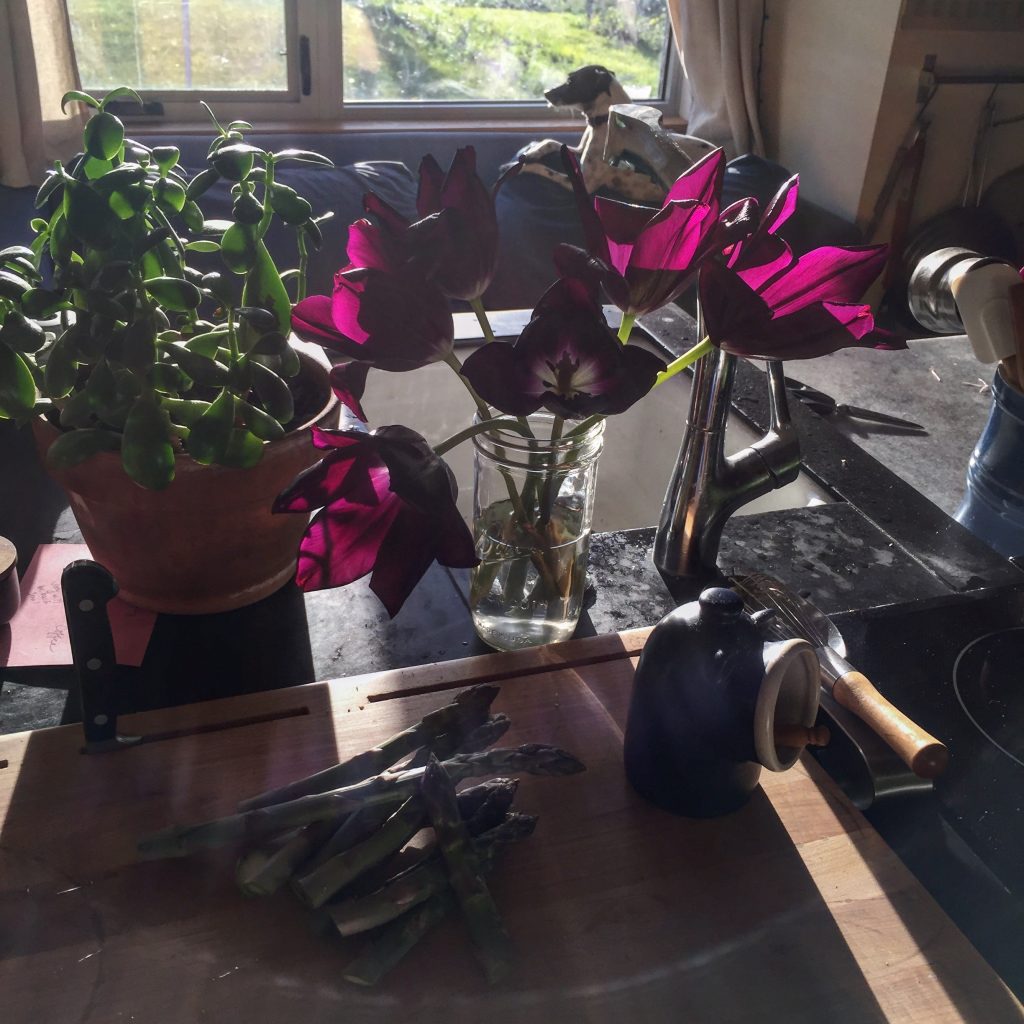 Last summer, I decided I needed a change. Not to not be a writer, but to do something else also, and to put my focus on (and please forgive me as I not so skillfully play this metaphor though here) supporting the success of others as they cross the finish line.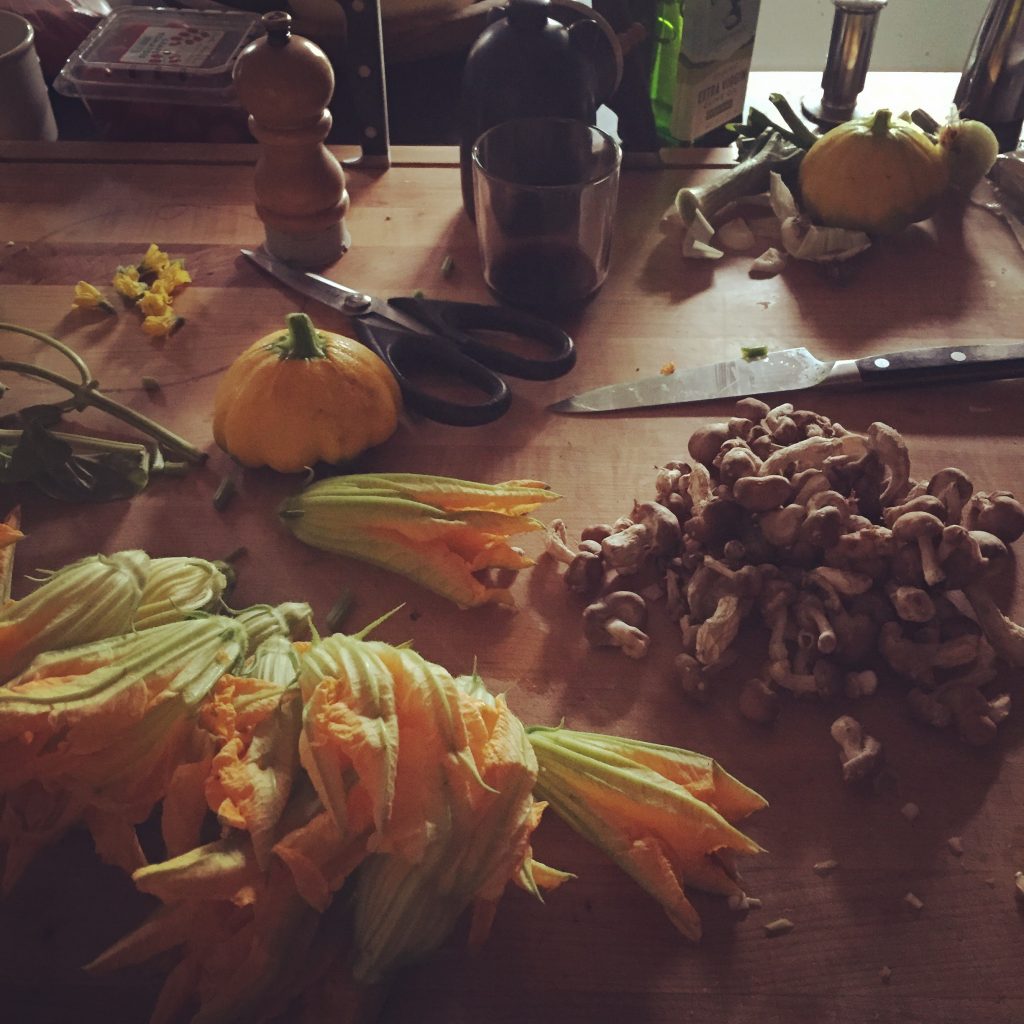 And it's been a year so far. A really good year, too. I work full time in the marketing department at a local independent grocery store here, and after so many years of working alone in the kitchen, I love going to an office and collaborating with people every day. All through this year I've been my other self too, going through draft after draft of my 3rd book, out next February. So I'm still that person too.
Being out of the house all day has given me a very different take on cooking, as you might imagine. All these years people have been emailing me, commenting here, or asking at events–I want to cook more! I want to can tomatoes and make my own granola and cheese. But how do you do it? How do you make time? And I always made clear that I do this for a living, that I'm home to watch the bread rise or to check on the yogurt as it cultures. But I would also say, then, that it's about priorities, that we have more time than we think, and all of those things I've said here.
I'm sorry if I'd said those things to you. Because I think the equation isn't quite as simple as I imagined it to be.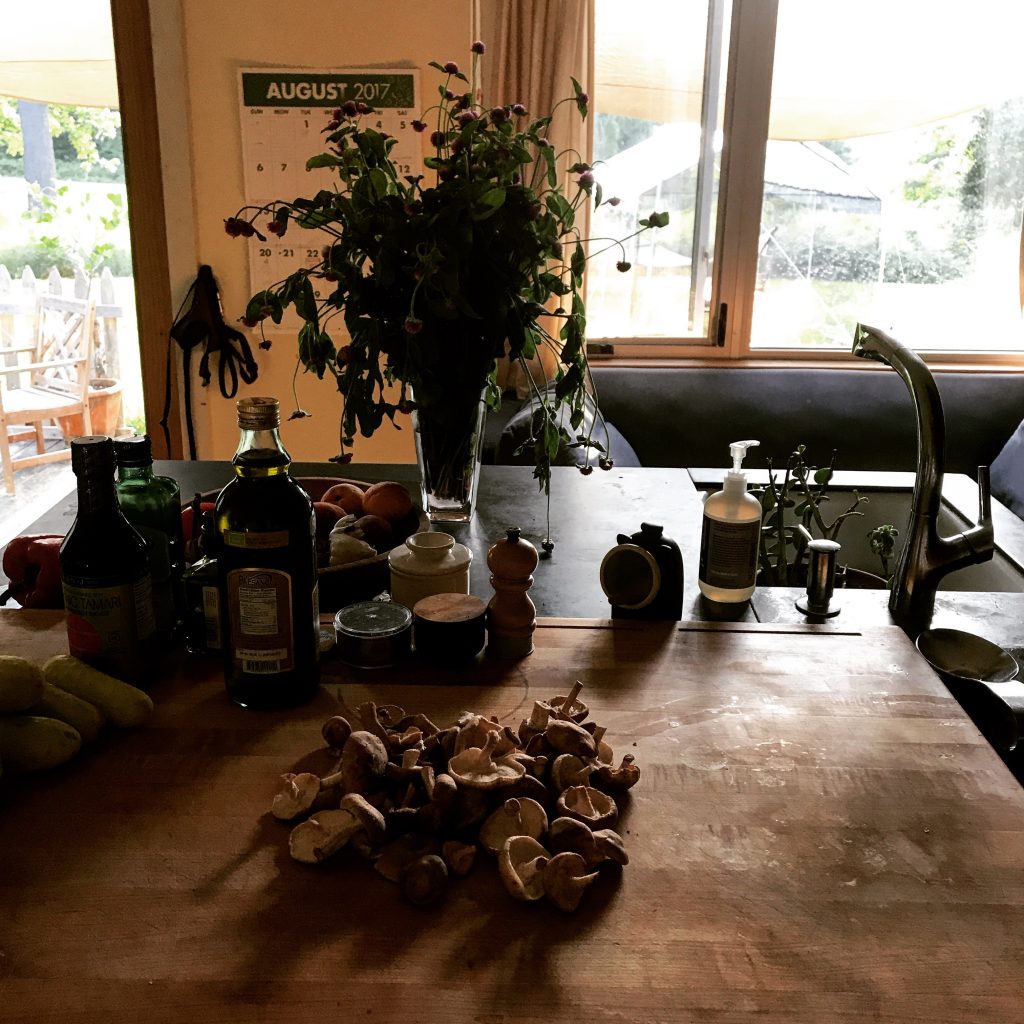 These days, I do not make yogurt, or cheese, or bread. I make smoothies. I feel especially proud of myself when I make a grain salad that can serve as work lunch. I make dinner when I can–fish in a frying pan and kale in the steamer. Or it's pasta and sauce from a jar and salad. That's it. Today I'm home for the longest stretch I can remember in ages, and it's cool and feels almost like fall, and I'm making chili and cornbread and I cannot WAIT.
This is one of my favorite weeks of the year. Part in the ritual of things and part out of it, part summer and part fall. The water's warm enough to swim in if you can brave the air on the way in. It's always the time I want to cook again, and I guess here I am, today, right on schedule.
Hope you all are doing well. I'm hoping to be back again, here, more, now that the fall's coming in. xo