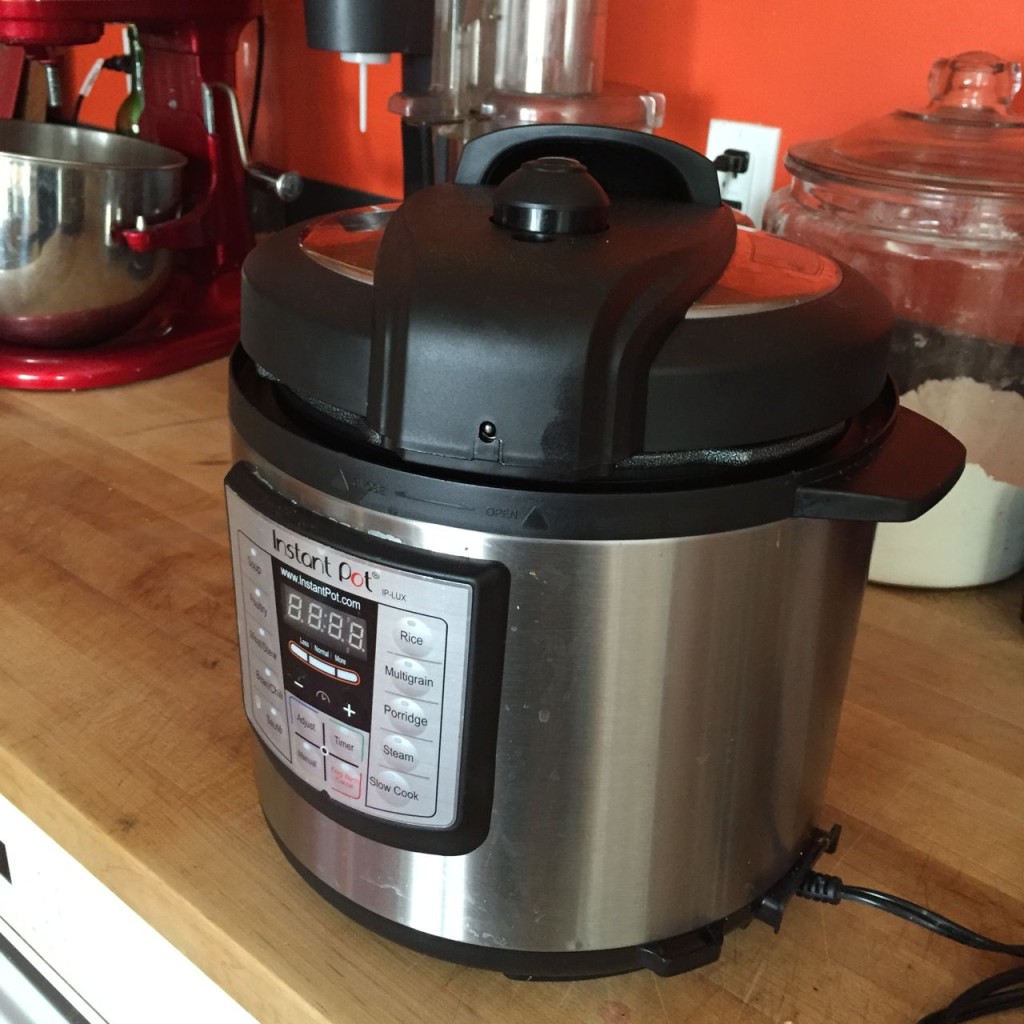 Do  you need another gadget? Of course not! Do you need the Instant Pot? Well, let's discuss.
Before we go any further, I'm going to lay out a few terms. I call this thing the Instapot. Sadie, who is almost 13 and likes to point out when I'm incorrect, reminds me every time I say it (and that's a lot) that it's called the Instant Pot. But for some reason INSTANT POT is hard for me to say, and I call it the instapot. So that's what we'll call it here, even though it will damage my SEO and search credentials. I'll let those go in favor of poetic language.
I also feel it necessary to tell you something before we get into it. Call it a confession. But I want you to know who you're dealing with.

My small kitchen appliances include the following:
Stand mixer (Kitchen aid pro, as I've been getting that question a lot lately), food processor (Cuisinart 11-cup), toaster, coffee grinder, rice cooker, waffle maker, hello kitty waffle maker (a wedding gift, and TOTALLY ESSENTIAL, I swear), slow cooker (the inexpensive un-classy kind), Vitamix, regular blender, immersion blender, popcorn popper, soda stream, vacuum sealer, ice cream maker (2), pasta maker (2), yogurt maker (gathering dust because I use my slow cooker), dehydrator, a home-proofer (more on that soon, I promise), sprouter (yes, you read that right), electric kettle,  and an ebilskiver maker (ask Joey- that one's his fault).
I also have a tortilla press, but I don't count that because it doesn't quite seem the same. And I've got an electric lemon juicer that doesn't work but I haven't thrown it away because I'm still mourning it and imagining it will come back to life one day.
So that's me. One could say I have a weakness for gadgets.
I'd been hearing about the instapot quite a bit, mostly because everyone who writes about food on the internet has written about it. I don't have a pressure cooker, not because I wasn't interested but more because I have an induction stove and it's hard to find a good induction-friendly pressure cooker. My mother had one all through my childhood, and she used it to make perfect brown rice and adzuki beans (macrobiotic hippy childhood over here if you're new to the blog). But I'd mostly decided I absolutely did not need, DID NOT WANT another gadget, especially one of great cost and counter real estate.
And yet.
The constant theme of last fall's book tour turned out to be the impossible task of dinner. We got somewhere in our conversations, I think, but one question that kept coming up was whether I'd played around with a pressure cooker. I hadn't, of course, and as someone who often has all day to make dinner, it wasn't first on my list. But there are a lot of you out there who are coming home at 5:30 or 6 and need to get dinner out. I know that. Even more, I had a friend who swore it didn't just make everything fast, it made everything better.
So in one particularly vulnerable moment of procrastination meets retail therapy, my friend very smart friend Elizabeth Barbone posted on FB that whoa! the Instapot is on super sale! Click, click, buy–before I could even be conscious about it. It was as mindless and comforting as a bowl of cereal in front of Netflix.
I eagerly awaited my pot. It arrived, and then it sat in the corner, untouched, for days. I felt like I would really have to commit to it as soon as I opened it. I'd have to clean all the parts, read all the manuals, make dinner in it NOW. Scariest of all, I'd have to find some space on the counter for it. I knew I'd get to it, eventually. Mostly I was afraid I'd regret it all once I opened it.
This was all back in November, and right around then I had a big event in Hillsdale, NY where I was demonstrating how to make pumpkin puree and pie. I had to roast a whole bunch of pumpkins for the event–too many for my oven to handle. I decided to bust out the instapot and pressure cook half the pumpkins. And that's exactly what I did.
The roasted pumpkins took over an hour. The pressure cooked pumpkins took under 20 minutes, and the result had more flavor and better texture. The next day, I was the crazy lady at the event making pie and raving about the instapot. I couldn't stop talking about it.   It went on from there. Perfect brown rice in half the time. White rice or millet in a few minutes. Lentil soup in 30 minutes. And maybe my favorite: all day-quality stock in under an hour. I've been using it almost every day.
So do you need an instapot? I don't know! But I sure did.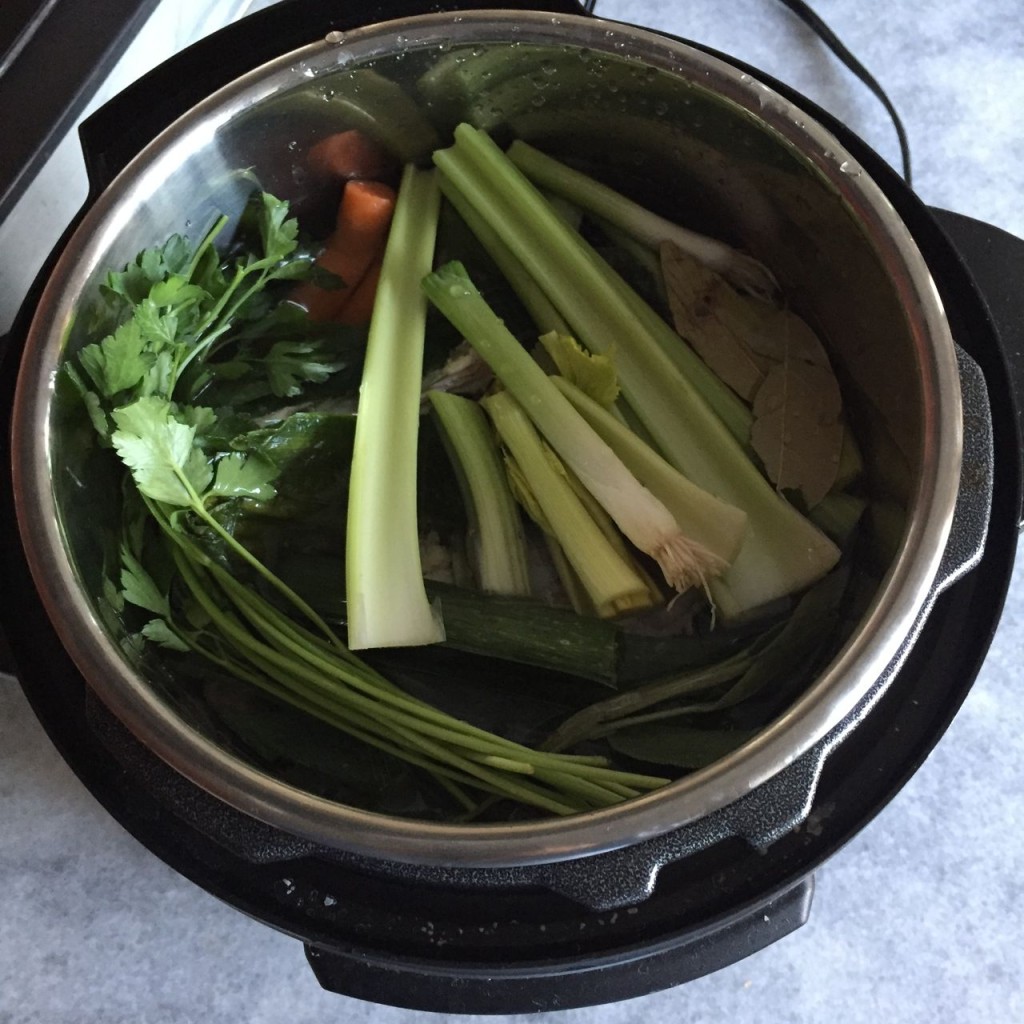 A few specifics:
Adapting recipes. It does take a bit of learning, because times and recipes are different. Helpful things to have and know:
The recipe book that comes with the pot. Helpful!
Bruce Weinstein and Mark Scarbrough's book, which has specific directions for electric pressure cookers.
This Craftsy class taught by Bruce and Mark. Great to see the pot in action.
This website. It keeps coming up on google whenever I do a search to help me adapt a recipe. It's been functioning as my wikipedia of instapot recipes.
Materials and cleaning.This couldn't be simpler. One thing that's great about it is that the insert is stainless steel, so it makes it a good option if you're not psyched about the teflon in your rice cooker. There are really just two parts to take off and clean, a tiny attachment to the inside of the lid and a silicone gasket. They come off easily and can go in the dishwasher. The gasket is really essential to the machine, and it also absorbs smells, so I'd buy an extra off the bat if its easy to do so.
The terrifying nature of pressure cookers. Nope. Not scary. The instapot doesn't even do that wobbly steam thing my mother's one use to (except for about 10 seconds as it builds its pressure). And it has all sorts of safety features to make sure it simply can't open if the pressure hasn't released first. Really, it's a plug-in-and-let-it-do-it's-thing situation.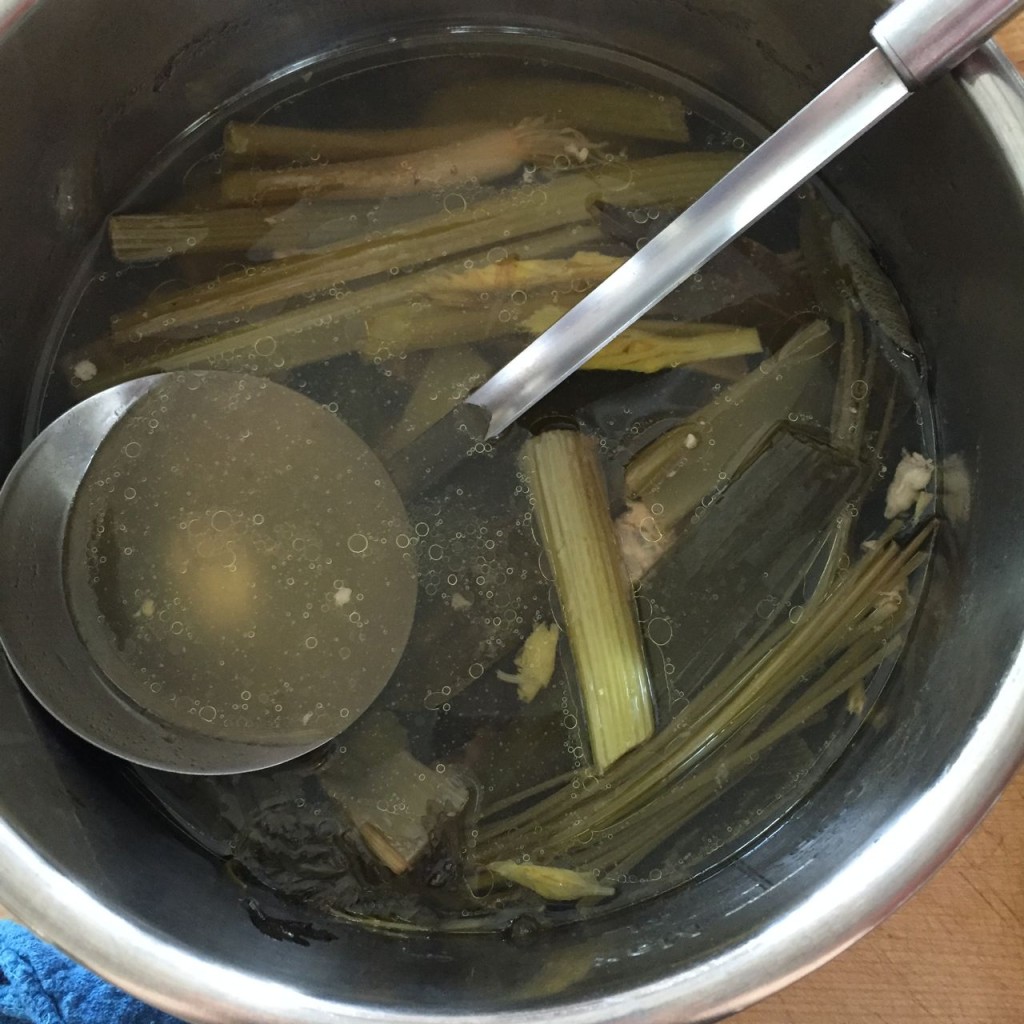 On natural vs. manual release: This is really the one aspect of the instapot that I've had to really learn my way around. The pot cooks with a certain amount of pressure, and then at the end of cooking the pressure has to be released before you can open the lid. (The lid won't even open, so you don't have to fear your own bad judgement.) If you're in a hurry or you're following a certain recipe that calls for it, you can "manually release" by flicking open the valve and letting all the steam out. Depending on the dish, the pot might release steam for a minute or so. (This process terrifies my dog so much that we have to take her outside while I do it, so be wary if you have a dog who likes to watch you cook.) More likely you'll want to "naturally release" which just means you unplug the pot when it's done and let it cool and release pressure on its own. This takes 10 to 20 minutes, and the lid will be able to open when it's ready. It's not hard to learn, but I'd make sure you read that part of the manual before you begin.
On the timing: The whole "1-minute-quinoa" thing is a bit deceiving because the pot takes time to heat up and to release pressure. But still, it's fast.
On the various settings: I mostly just use the "manual" setting and choose my time based on the recipe. I haven't used the slow cooker or rice cooker settings, as I'm finding I can do those things better with the pressure setting. But if anyone has had good experiences with those, please share! Also, I have the 6 in 1 multi cooker, but the 7 in 1 has a yogurt setting. I've found pretty mixed results with any machine that imparts heat to the milk as it cultures (I prefer using blankets to maintain the heat already in there), but again if any one has used it, let us know.
And a few random notes: As I've made clear, I think this is a great tool for any kitchen. But especially if you're living with limited or no stovetop, this will be a huge game changer. I've had times I was living in apartments with one burner, and I wish this had existed then.
And keep notes! Taking a moment to jot down a grain cooking ratio/ time will save you trying to figure it out next time.
Do you have an instapot? What have you learned? What do you like? Let's create a little resource here in the comments….

This post has affiliate links (although it's totally un-sponsored).  Merci!