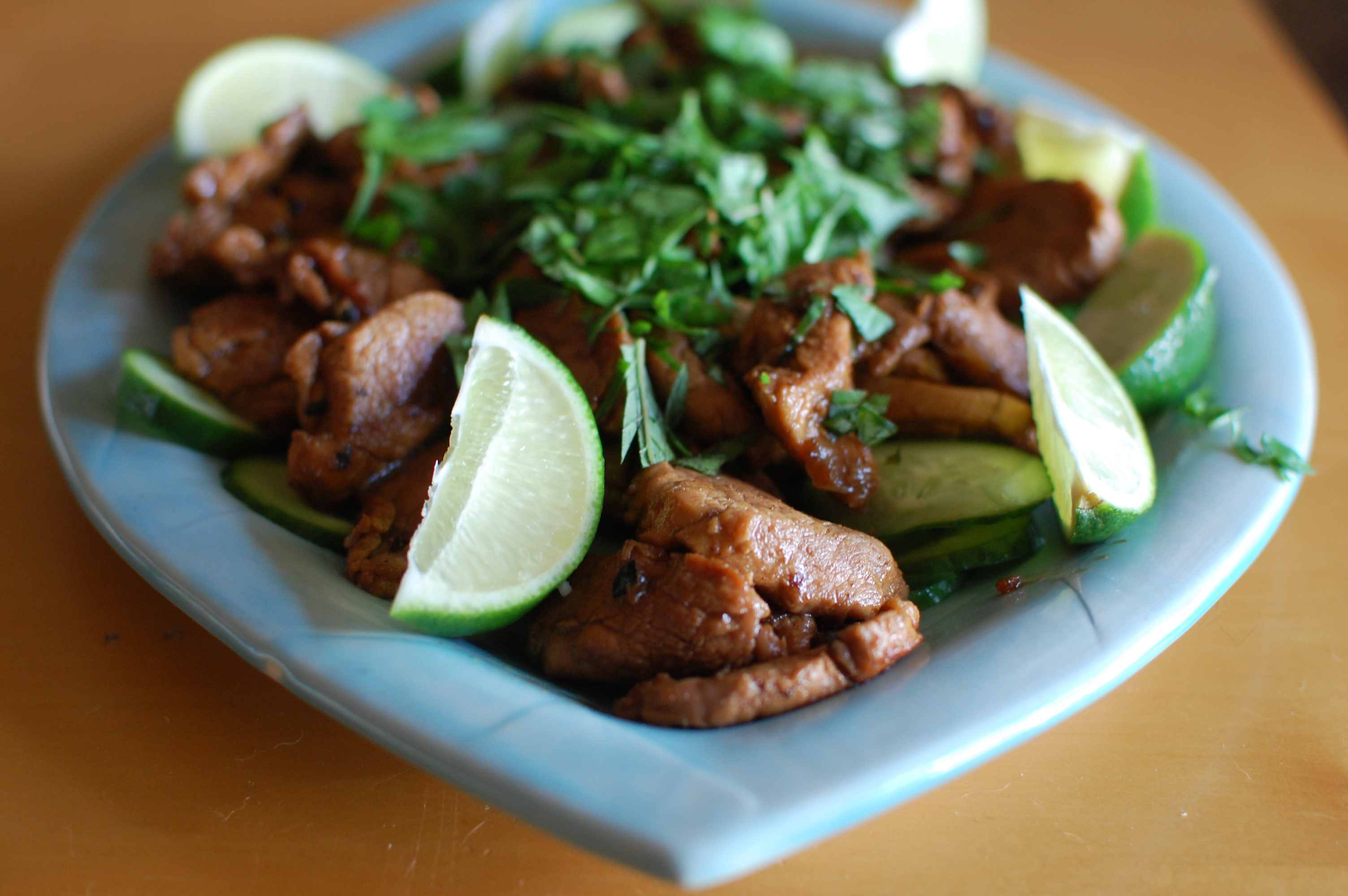 Hot, hot, hot.
The summer has taken over. Not the lazy, unschooling, natural parenting kind of summer  you might expect of me, but instead the driving  to theater camp, the too-many backyard parties, the over and over up till 11 until the girls break down in tears mid afternoon and say, "I'm just so tired. I'm just not up for this!" (Still the next morning we ask if it was worth it and the answer is always Yes.)
We have much less scribbled on the calendar in August. That month will be slow and lazy, another time altogether.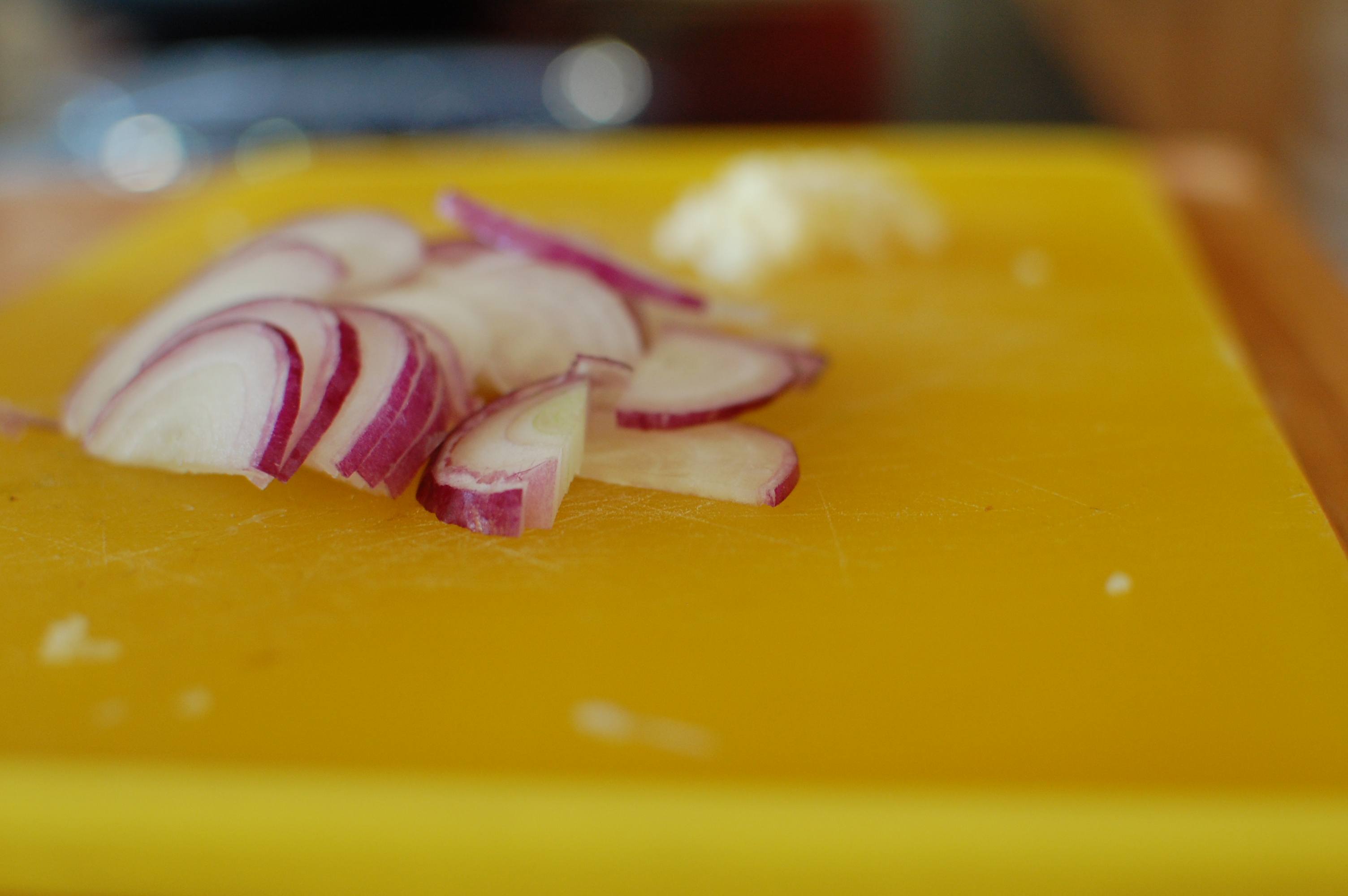 In the moments when I have delivered the girls to their various summer destinations, I sit with a large jar of iced coffee sweating on my desk and I tried to hammer out more book, which, between you and me,  is not really humming along, but rather sprinting and sputtering, sprinting and sputtering.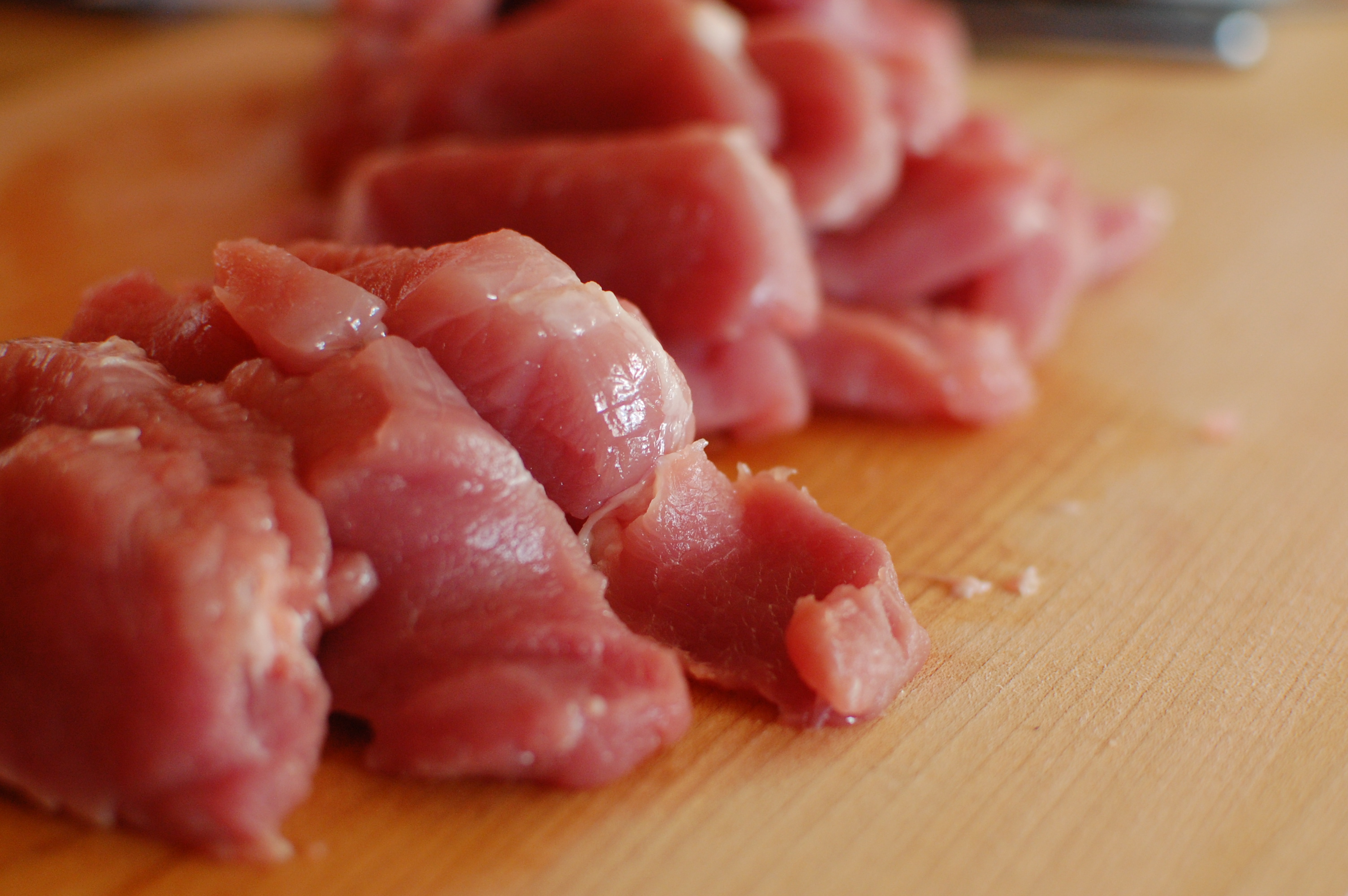 I think I'm breaking the rules by telling you this. I think I'm supposed to tell you at every step of the game how inspired and excited I am about each recipe, and about everything I have to share. But right now, in the dead heat of summer, I think we all know that there is nothing better than something fresh and unmarred by some silly recipe with an over-descriptive title. There is nothing better than snap peas, or cucumbers with a little salt, or the very first July tomatoes with an overzealous grind of pepper. The world does not need another book to tell them how to eat or cook, least of all from me. But still, I'm writing one, trying, this week, to get into the curvy poetry of caramelized onions and braised stews and all the things I'm sure hope I"ll be hungry for in November. But that really will be another time altogether.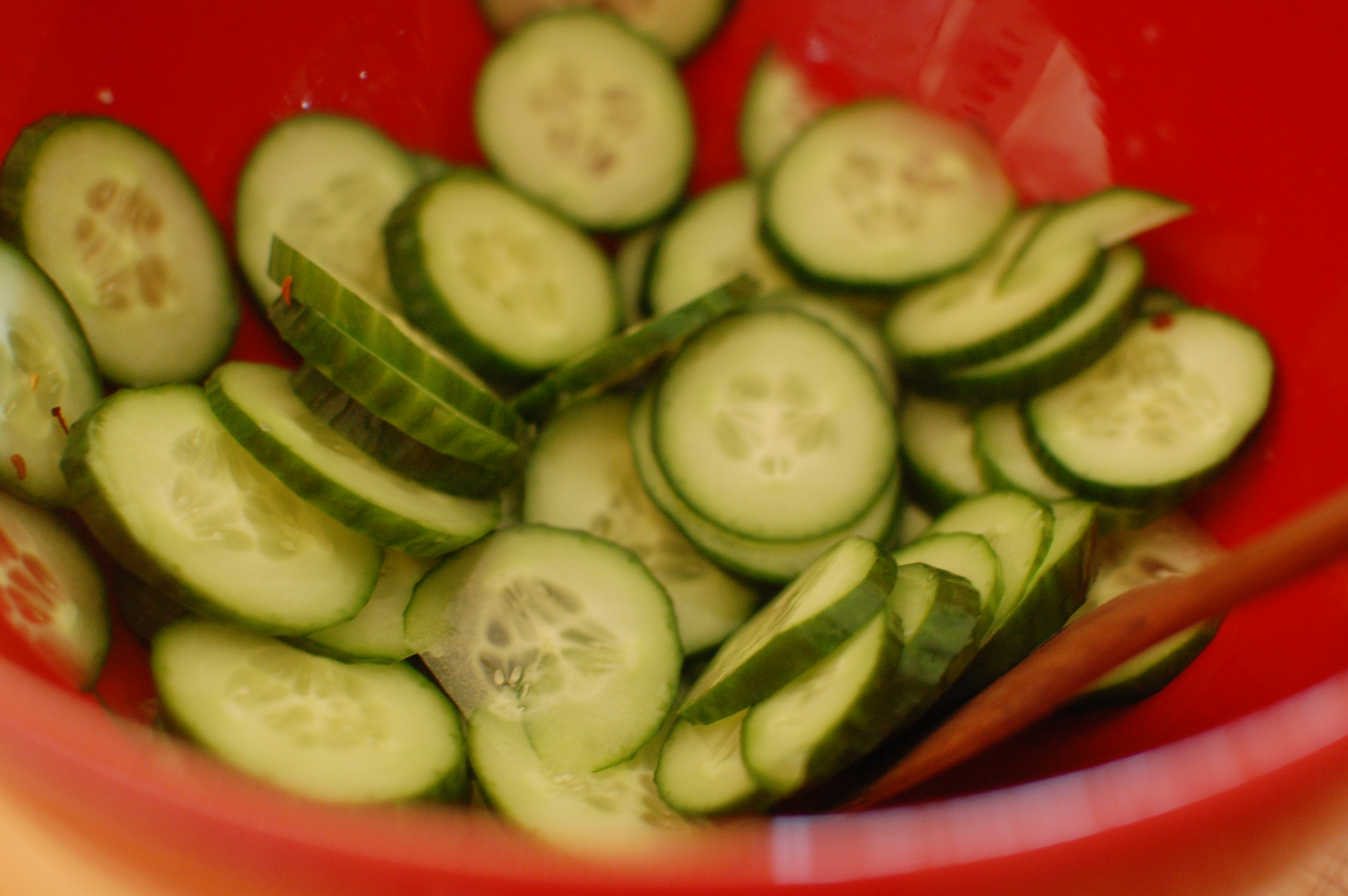 Tonight, Joey got home with a little wrapped gift of pork tenderloin I had requested.  I harnessed all the heat in the kitchen and channeled it into the wok, where it smoked and sputtered and sizzled its way to dinner. Sadie ran outside and picked raspberries because she was so hungry, and I watched her, she, suddenly tall and willowy, curving into the bushes to search for berries. I'd picked so many this morning for popsicles, but it seemed there were plenty that ripened since. She swatted the mosquitos away and ate her way through the bush. I stood on the porch pretending to do something else, and just for that moment, the tiny, green tomatoes on the spindly plants on the porch seemed to hold all the promise of just about everything.
I imagine that will be August, another time altogether.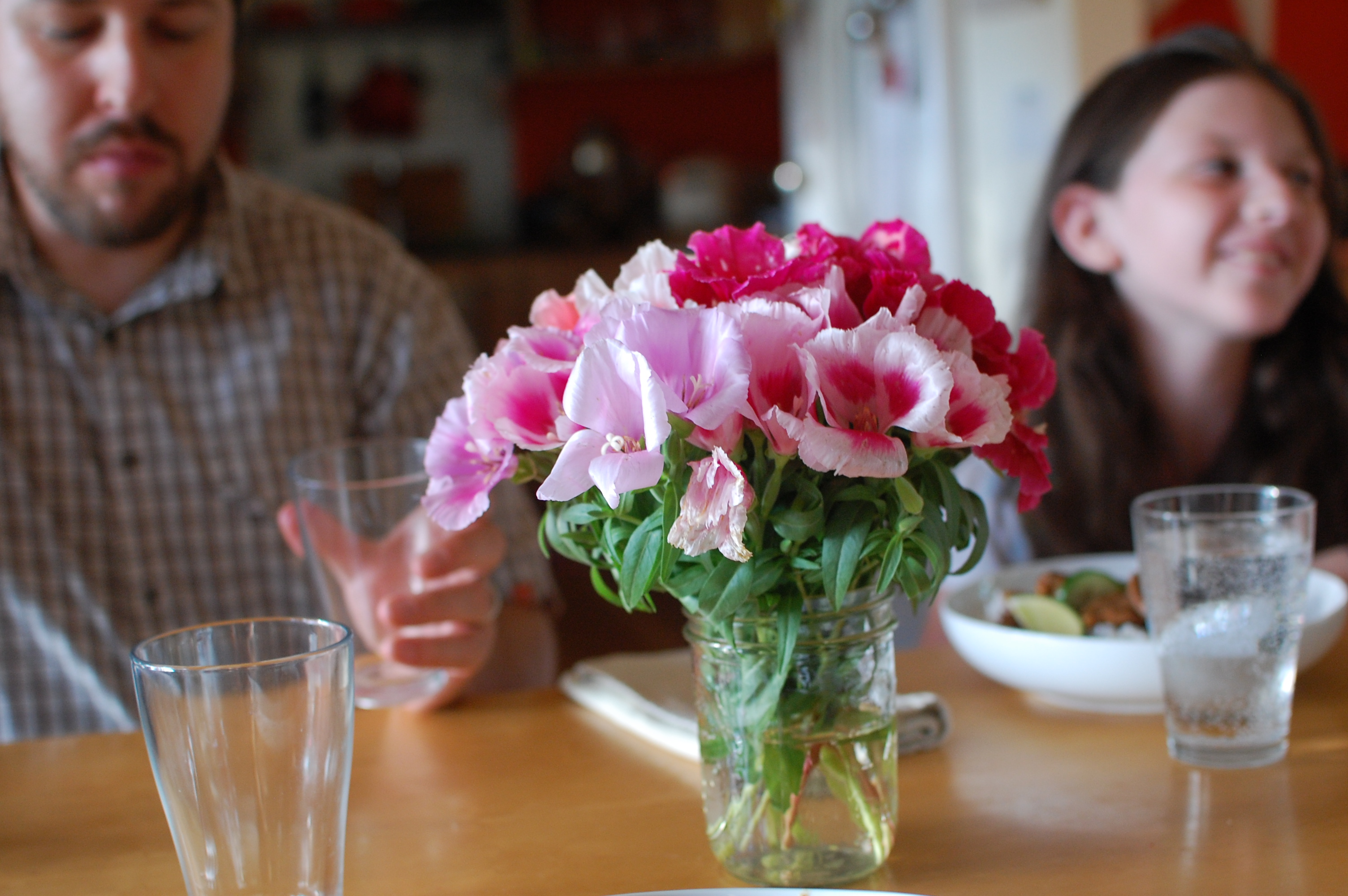 This has been the dish I've been wanting every day. It's summer cooking when you want something other than cold orzo and basil, or, in our lesser moments, popcorn. (No shame. I have no shame about the popcorn nights.)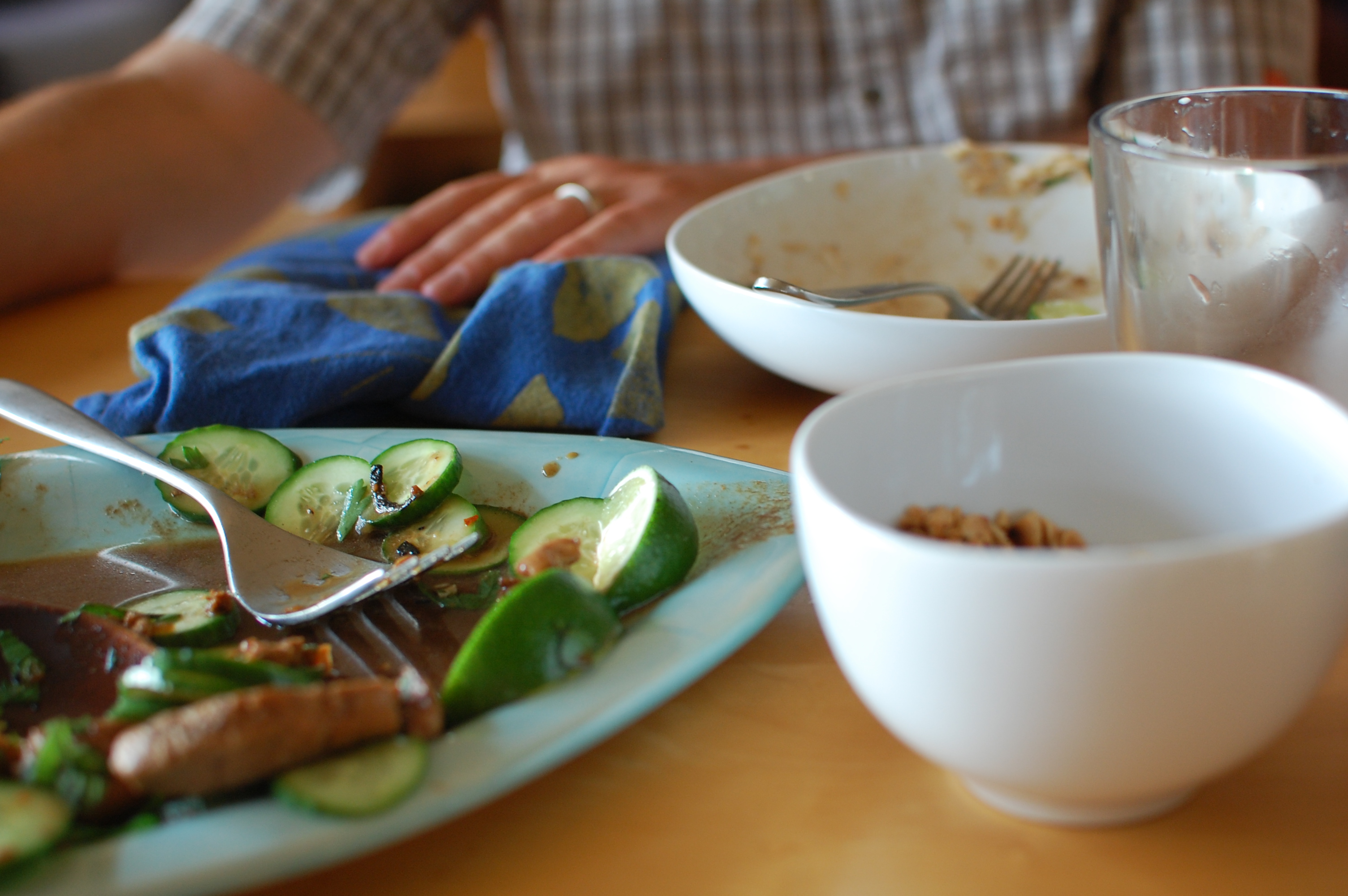 My friend, Isabella, shared this recipe with me. We were on a plane together, and she said, "Did I ever tell you how my mother wrote a Vietnamese cookbook?"
You think you know someone. And then they go and surprise you with something like that. It turns out her mother, Julia, wrote the book with her friend Mai, and the book never quite made it to print. Judging from this recipe, it's our deep loss. But at least we have salty pork to get us through the hot hot summer. A book that does that–well, I guess there is one more book the world needs.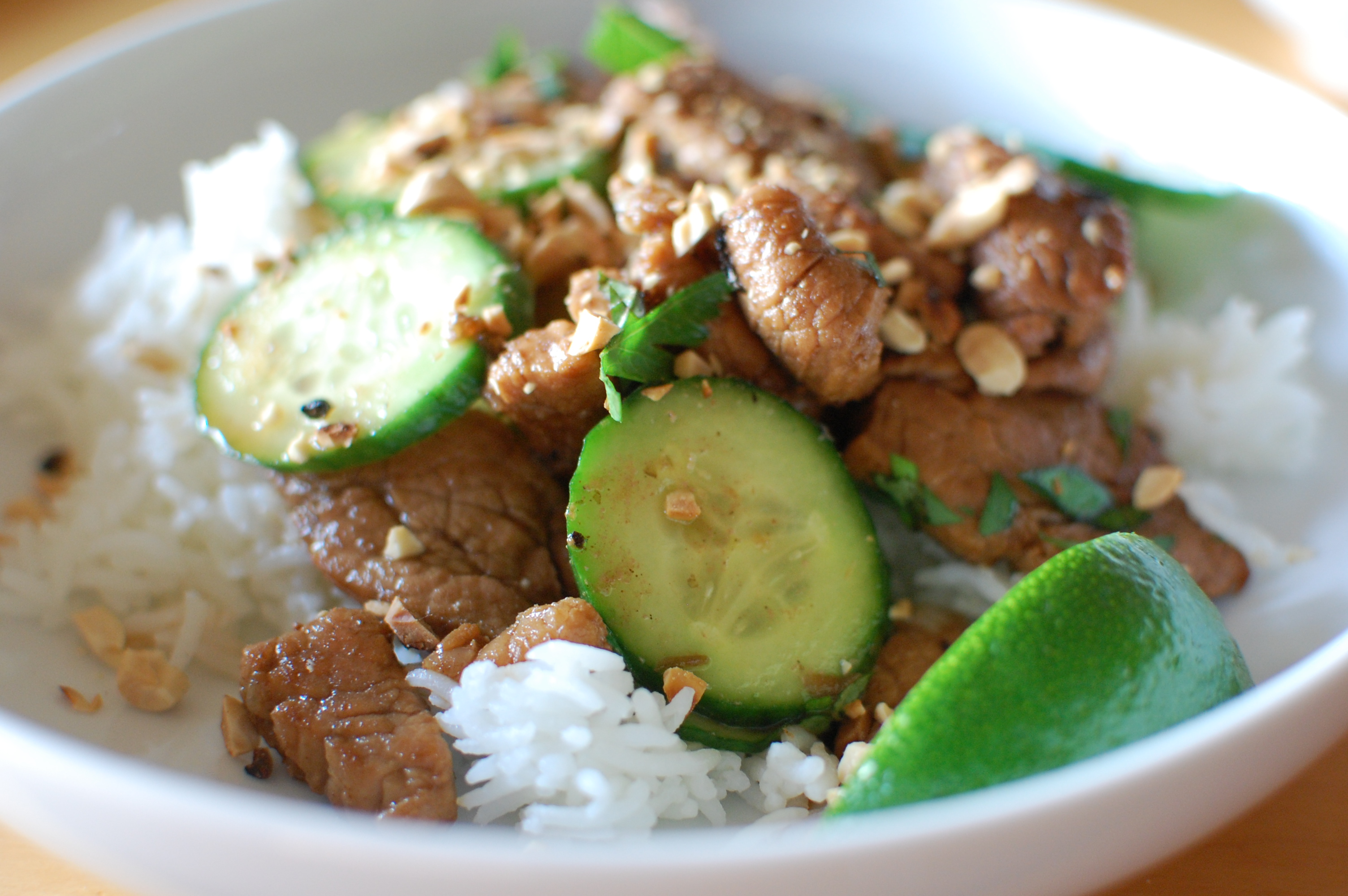 Salty Pork
(Thit Heo Ram Man)
adapted, with gratitude, from a recipe by Julia Califano and Mai Donohue
Serves 4-6
2 tablespoons peanut oil

2 cloves garlic, minced

1 small onion, thinly sliced

2 small cucumbers, sliced thin

2 tablespoons rice vinegar

pinch red pepper flakes

pinch salt

1 1/2 pounds pork tenderloin, sliced thin (between 1/4 and 1/2 inch)

2 tablespoons sugar

1 tsp freshly ground black pepper

1/3 cup fish sauce

handfuls of fresh mint, basil, and parsley (or, shudder… cilantro)

½ cup peanuts, toasted and roughly chopped

1 lime, cut into wedges

White rice, for serving
1. Preheat a wok or cast iron skillet over medium high heat. Add the oil and heat until it shimmers and spits. Add the garlic and onion and cook until golden brown.
2. Meanwhile, combine the cucumbers, rice vinegar, red pepper flakes, and salt in a mixing bowl. Set aside.
3. Add the pork and sugar to the wok and cook, stirring often, until the meat is brown and has absorbed all the juices in the pan, about 15 minutes. Scrape the pan as you stir. Turn off the heat, add the fish sauce, and stir until the sauce is mostly absorbed by the meat. Add the black pepper stir to combine.
4. Transfer the cucumber slices to a serving plate. Top with the pork, then the herbs, and finally the peanuts. Garnish with lime wedges and serve with rice.