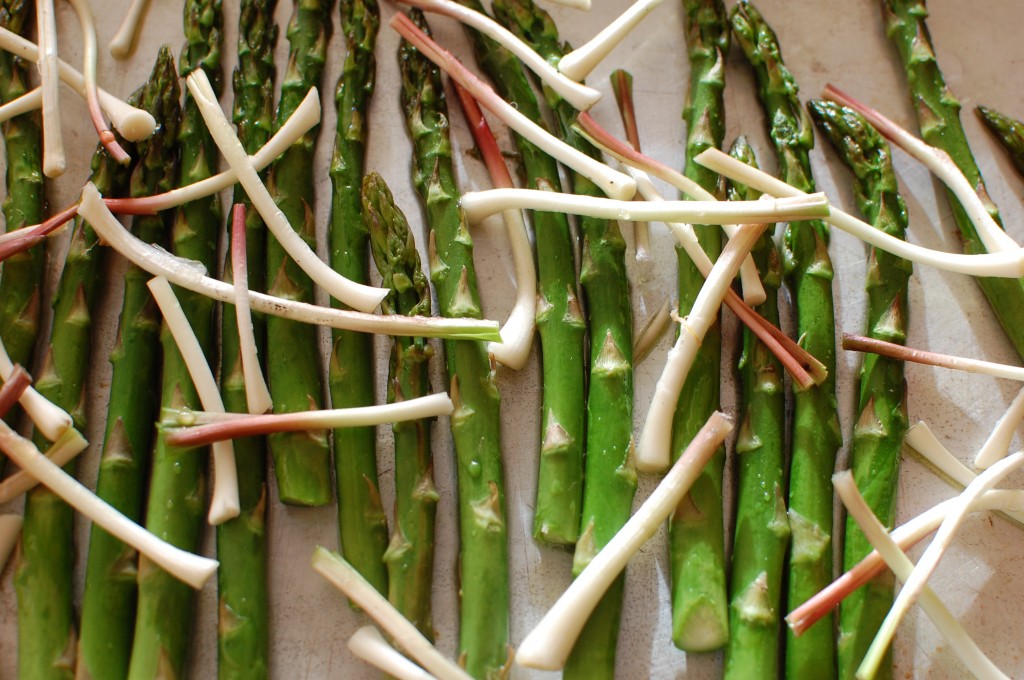 Before we get into it–an apology.
I'm just a little bit sorry for including ramps in this recipe. I'm sorry that the title of this post includes a food for which you might have to forage, most likely with someone who either 1) despite living in Brooklyn, seems to know their way around the woods better than one of the Boxcar children, or 2) is some old reclusive writer friend of your great uncle, who always makes the offer to show you his "ramp spot." Perhaps it says something about my own insecurities, but ramps are one of those foods that tend to make me feel like I'm looking on at the cool kids from afar. Although I do come into a little bunch of ramps now and then, most of the time, I see beautiful recipes with ramps, and I just feel that they are out of my reach. It is not a particularly inclusive ingredient. However, when life gives you ramps…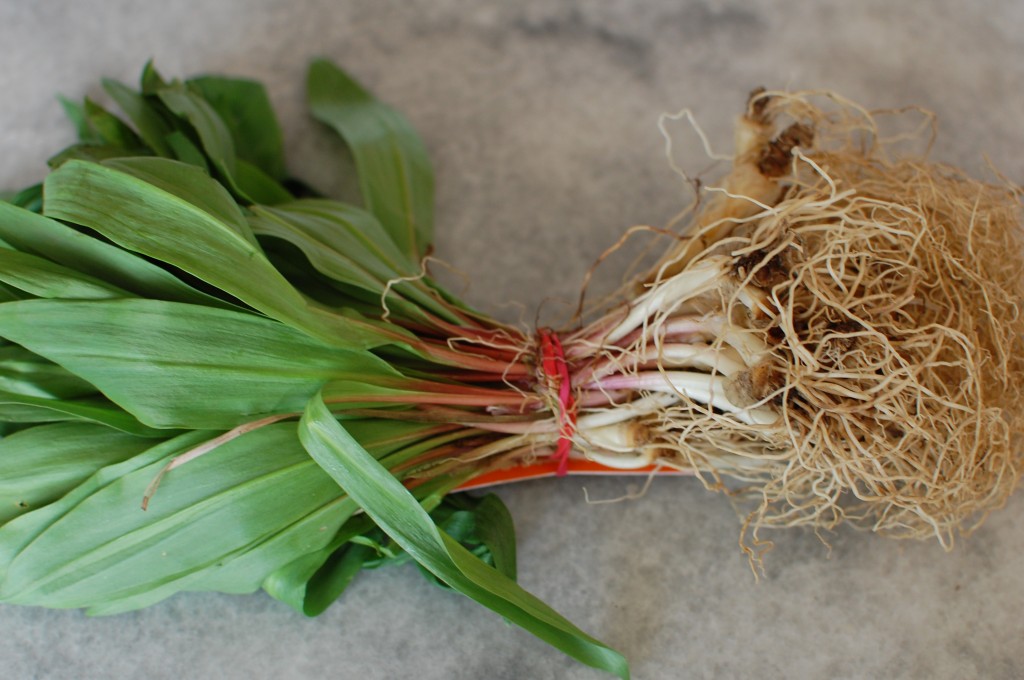 And with all that, how did I manage to find these ramps to scatter and roast with the asparagus? That is a bit more of a story. But the short answer is–they were a gift.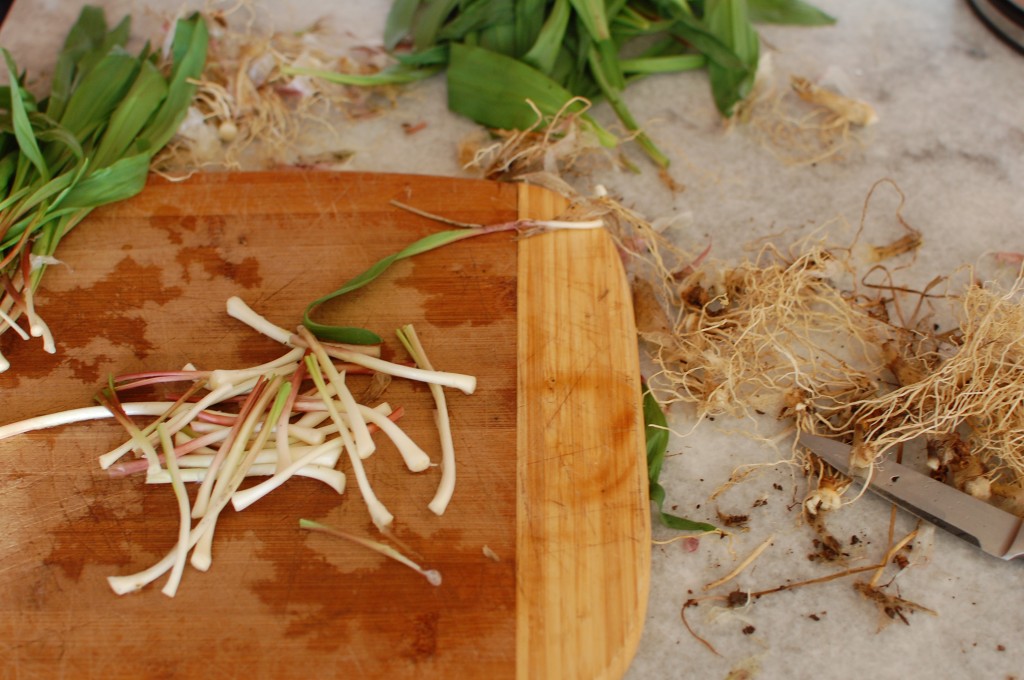 This past weekend, we had a little party at the local kitchen shop, The Chef's Shop, hosted both by them and The Bookloft. The promise was snacks, book signing, and demonstrations, and we got most of that accomplished. I have to say, one great thing about living in a small town is that people really show up for a party, and we had a busy crowd on Saturday afternoon. My mother and I had been cooking for two days straight working on the snacks piece. We had 60 pop-tarts, piles of cheese crackers, wheat crackers, AND graham crackers. Maple popcorn, granola, two kinds of marshmallows, chai, hummus, and yogurt. There were lots of books, and the demonstrations almost happened, but I learned that cooking and signing are not complimentary activities. Apologies to anyone who went home with lemon juice on their book. Hopefully, it will be the first of many stains. Here's a peek at the afternoon (with many thanks to my sister, Maia, for recording the whole thing).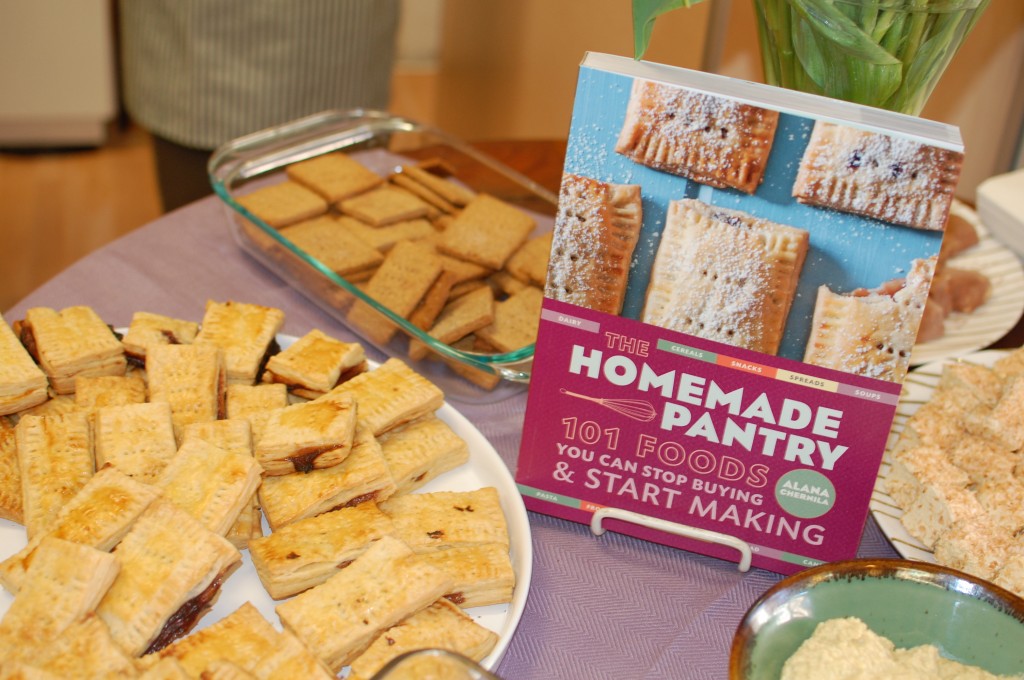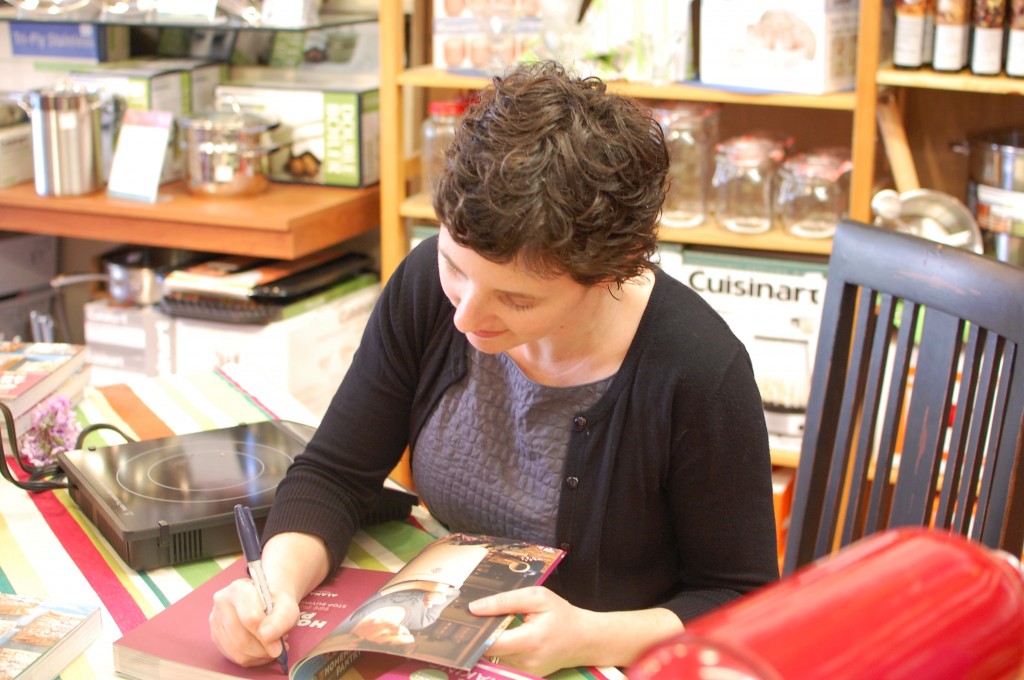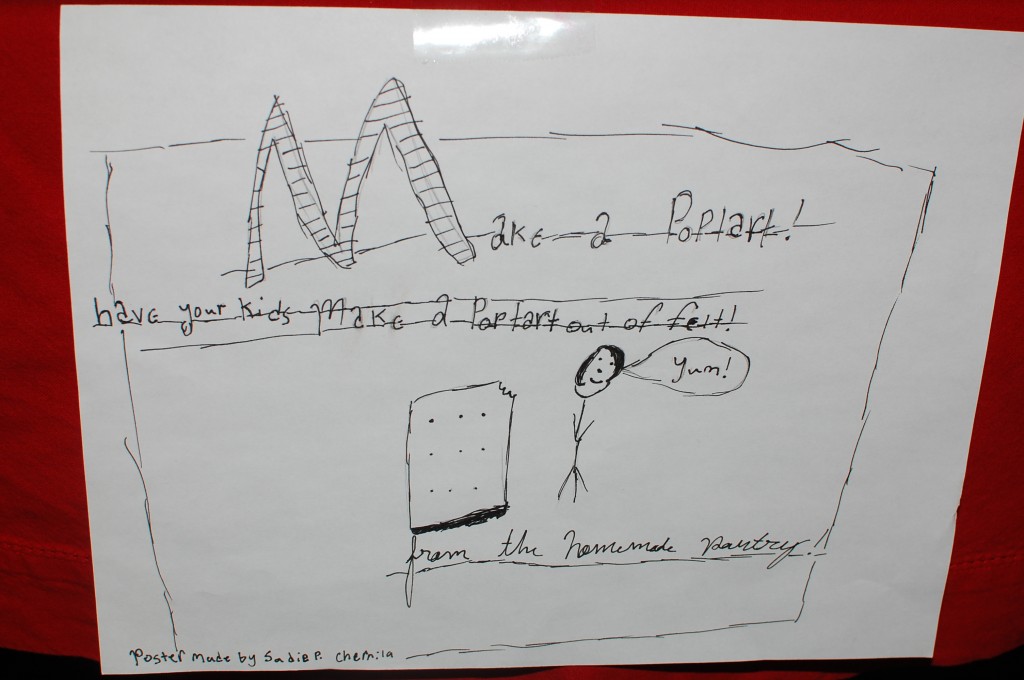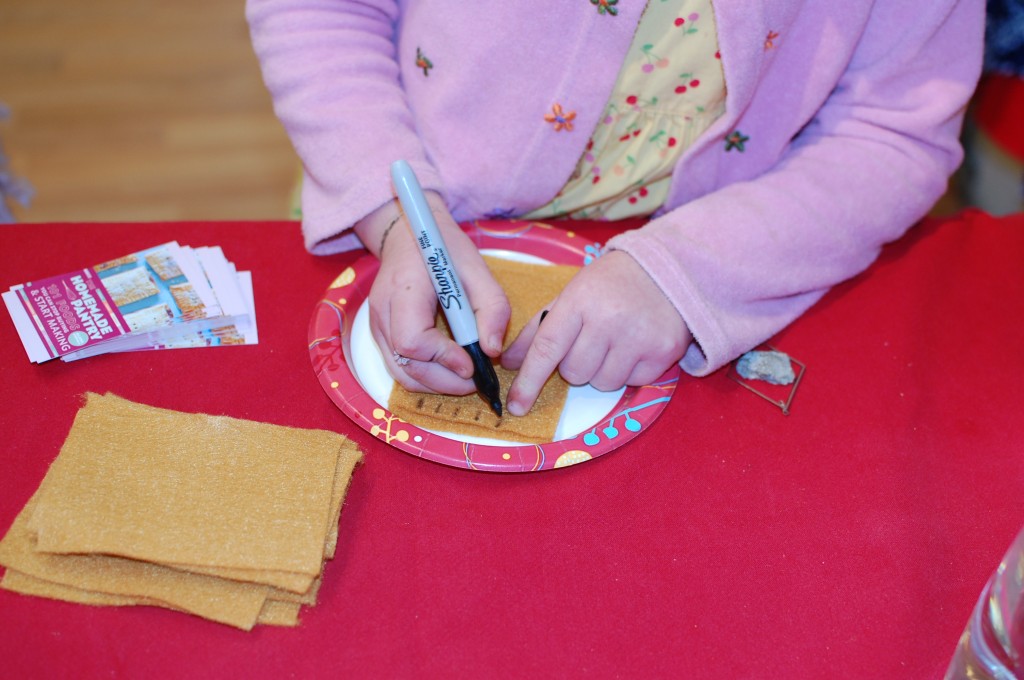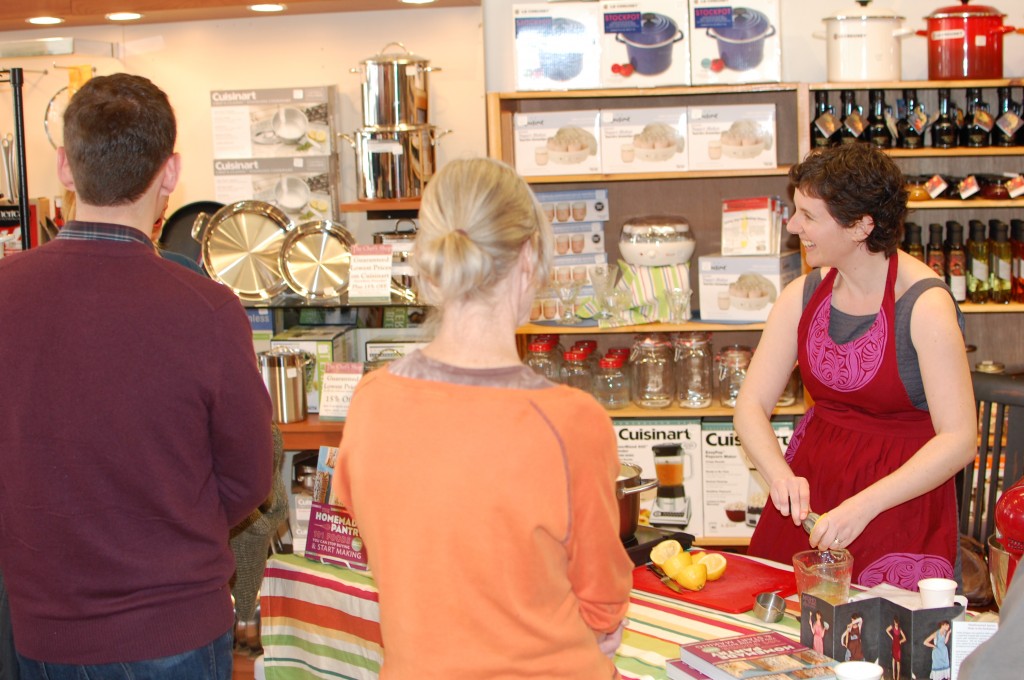 A few friends even took the long trek from out of town- Nikki, and Kari, and Cristina (a new friend!) from the From Scratch Club in New York state. Christina walked in with her mother and a bunch of ramps, and after I squeezed out from behind the table to give her a hug, she presented me with the ramps that she had foraged from the farmers' market in far away Saratoga Springs. Over the next few hours, those ramps sat on the table, and their perfume made me drunk. I was hungry, and just a little preoccupied by those ramps and what I would do with them when we were alone in in the kitchen.
Towards the end of the afternoon, in the hopes of living up to my promise of demonstrating something, I started squeezing lemons for ricotta. By the time it was ready, the party over, and there were just a few stragglers waiting patiently for their dixie cup of ricotta. I passed out the ricotta, happy, tired, and looking forward to a big glass of water (then a big glass of wine), and there they were, side by side on the table, warm ricotta and ramps. It was all I could do not to pull a cast iron pan off the shelf of The Chef's Shop and make the frittata right there. Like I said, I was hungry.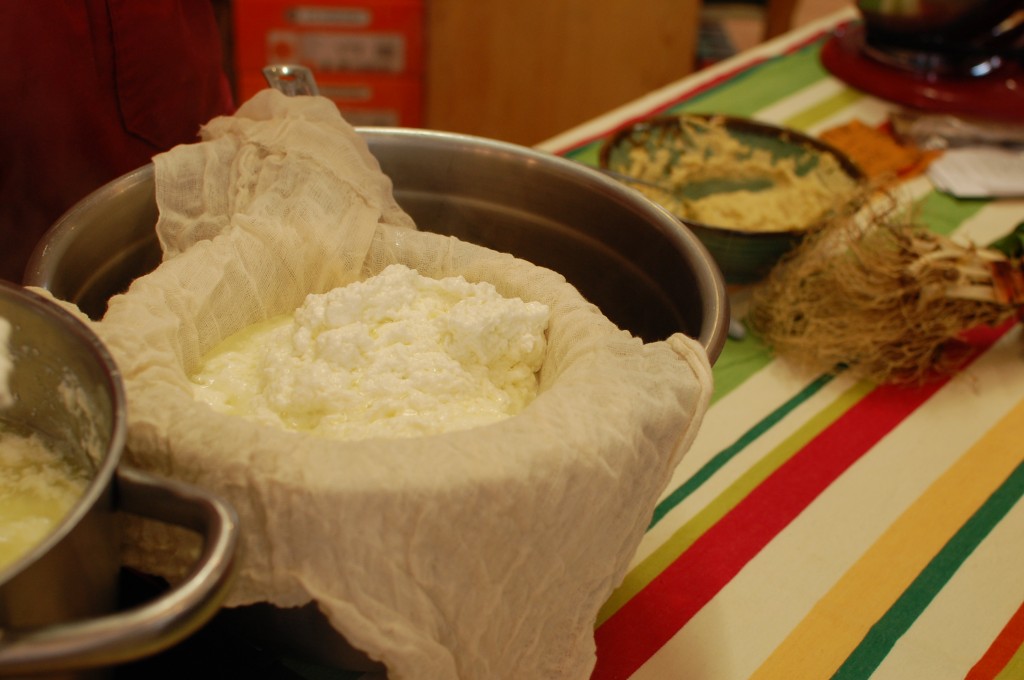 Before we get to the recipe, I just want to thank everyone for- well, honestly, for making me feel so good, and welcome in your kitchens this past week. Thank you for your comments, and for your emails, and for asking me when I'll be in your town and then offering your couch to sleep on. Thank you, from the bottom of my heart and my belly.
Also, I need to tell you- there's a typo in the book! With many thanks to a reader who expressed concern that the white bread recipe seemed a tad high on the salt, I'm so happy to at least be able to make the correction here and now. On page 214, in the recipe for "White Bread," the actual amount of salt is 2 1/2 teaspoons (not tablespoons!). I'm sorry that I didn't catch this error earlier, but if you'd be so kind as to make a note in your book, I'd be grateful.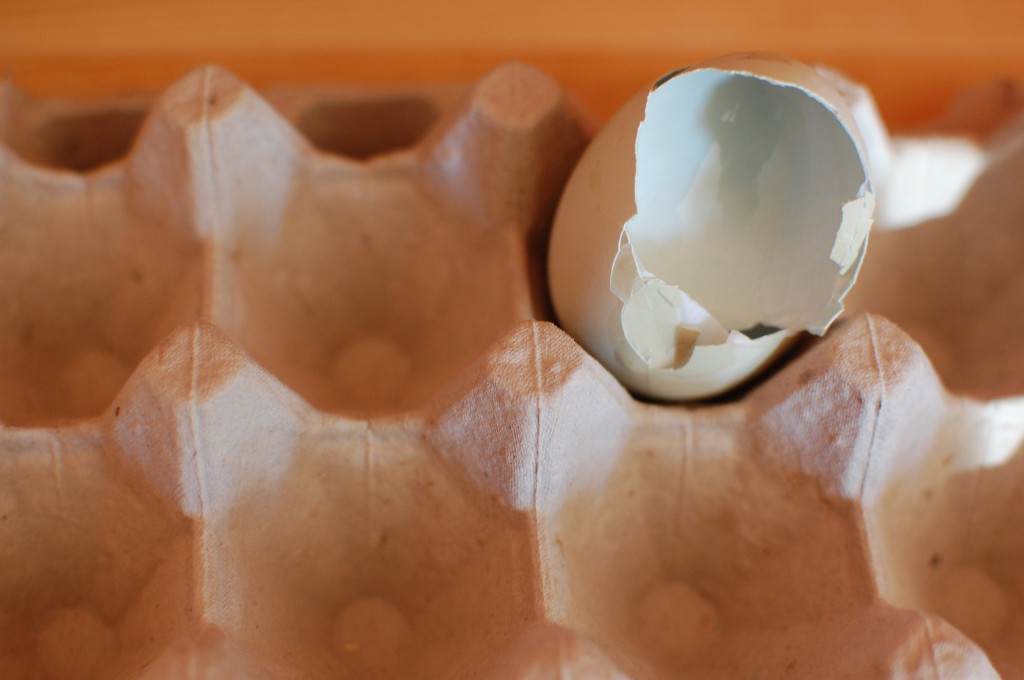 And now, the frittata, which might just be my favorite in a long line of frittatas. It's heavy on the ricotta, and the result is a bit denser and more substantial than a typical frittata. And if you  don't have access to the ramps (or a hipster from Brooklyn or and old friend of your great uncle's or a really nice woman on her way from the farmers' market in Saratoga Springs), no need to worry. As ramps are wild leeks, regular old leeks will be a good second in their place. Scallions  or chives would also make a fitting replacement, but I'd recommend that you reduce the quantity by about half.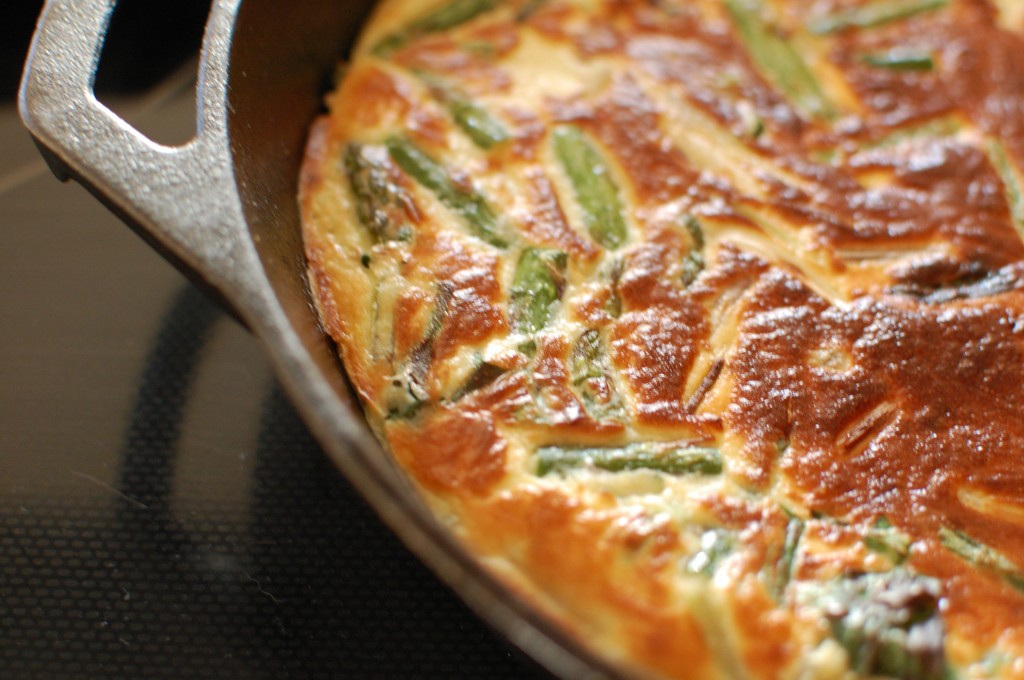 Ramp, Asparagus, and Ricotta Frittata
(serves 6)
1 large bunch asparagus, trimmed of the tough stalk area (11-12 ounces after trimming), cleaned and dry
1 bunch ramps (4 to 6 ounces)
olive oil
7 large eggs
1/2 cup whole milk
1 1/2 cups ricotta cheese
1 1/4 teaspoons salt (use less if your ricotta is salted)
2 tablespoons all-purpose flour
a few grinds of fresh-ground pepper
2 tablespoons butter
1. Preheat the oven to 400 degrees. Lightly grease a baking tray with olive oil, and lay the asparagus on it. Drizzle with a bit more olive oil, and roast for 10 minutes.
2. Meanwhile, prepare the ramps. Cut off the root, and remove the loose outer skin around the bulb. Cut off the leaves, rinse, roughly chop, and set aside. Clean the bulbs of any excess dirt. Then, add the bulbs to the roasting asparagus and roast for another 5 minutes. Allow to cool for a few minutes, then roughly chop the asparagus and ramp bulbs.
3. In a blender, combine the eggs, milk, ricotta, salt, flour, and pepper. Blend until smooth.
4. Heat a 12-inch cast iron skillet over medium heat. Add the butter, and as it melts, spread it around the sides of the pan as well as the bottom. Add the ramp leaves and cook, stirring often, until the they wilt, about 1 minute. Then add the asparagus and ramp bulbs, then the egg mixture. Do not stir!
5. Preheat the broiler setting on your oven to a medium heat (if you have that option). While it heats, let the frittata cook on the stove top under your watchful eye. It will start to barely bubble and firm up, but what you're really watching for is that moment when it starts to separate from the sides of the pan. Or if you smell any hint of burning, remove it from heat. Transfer to the oven, and watch carefully. Within a few minutes (or quicker- some broilers are fast!), the frittata will be golden and firm all the way through. Let cool for a few minutes before serving. This is also great cold, and excellent picnic food.