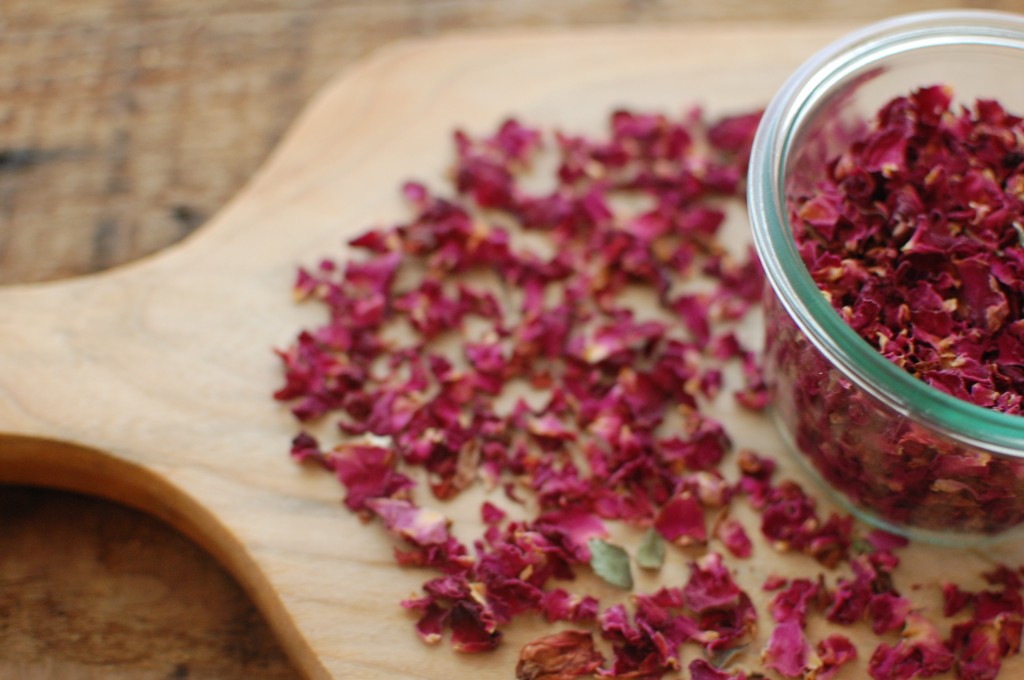 When my friend, Kari Chapin, asked me if she could come over to make caramels for Valentine's day, I said YES! before she even finished her question. I love Kari. I love her that much. Because the secret that she didn't know, and still hasn't known until right now when she, like you, is reading this post, is that I don't even like caramels. I really don't.
I like caramel sauce on ice cream or sweet drizzles of caramel in the upper crust of a pan of brownies. This is how I take my caramel. Chewy candies in wrappers make my teeth hurt. If I get through the chewing unscathed, then I don't like how the sugar stays with me. I'll take chocolate any day.
However, I do understand and appreciate that other people like caramels, and so I make them to tuck into little boxes and give away. I infuse them with anything within reason, I wrap them in parchment, and I give them to the people in my life who swing that way–they're the ones who think longingly of caramel apples and don't hesitate to put a fifth spoonful of sugar in their coffee. I even have a caramel recipe in my book. I know how people feel about caramels. I may be looking on from afar, but I get it.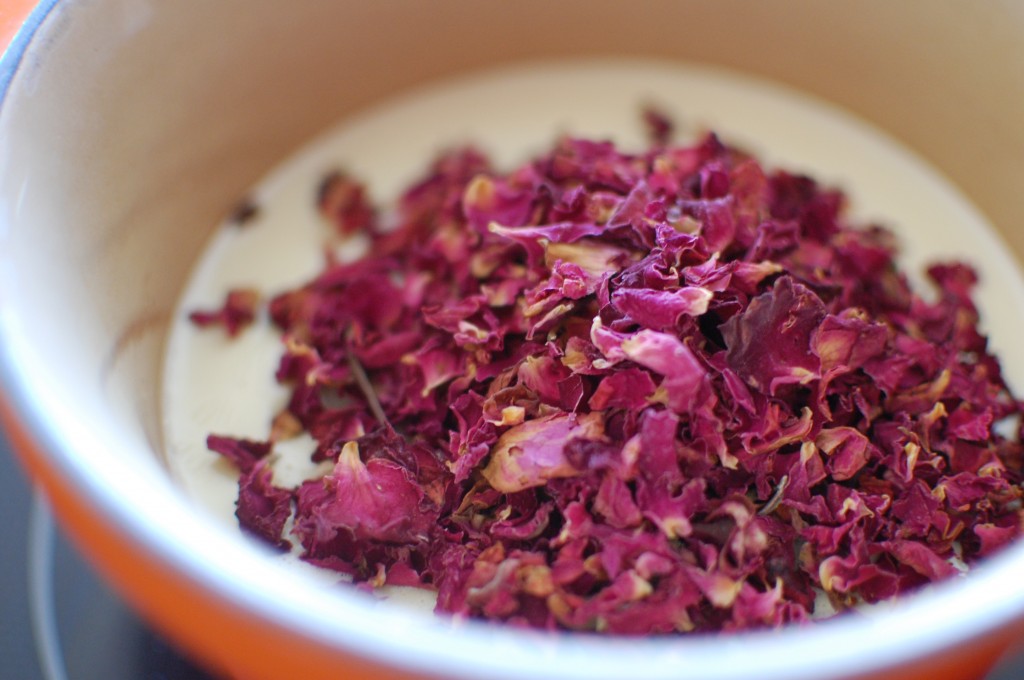 And when it comes to Kari, I always say yes. She and I met through a friend, and I was so bewitched that I hired her to be the prop stylist for my book. I had this idea for the photos, that they would somehow magically encompass everything I loved. It was a tall and nearly impossible order, and what it meant was that all sorts of styles would be colliding. My own dishes, Kari's vintage pots, patterned textiles, my friend's ceramics–I wasn't sure how it would all fit together, but I wanted anyone cooking from or reading the book to feel like they were in my kitchen. And in that first meeting with Kari, I'll never forget what she told me.
"Yes. Any thing you love? We will make it work. This is yours. And it will be exactly what you want it to be."
She did make it work, and she taught me so much about the power of saying YES! And that is why, especially when it comes to Kari, yes is my word.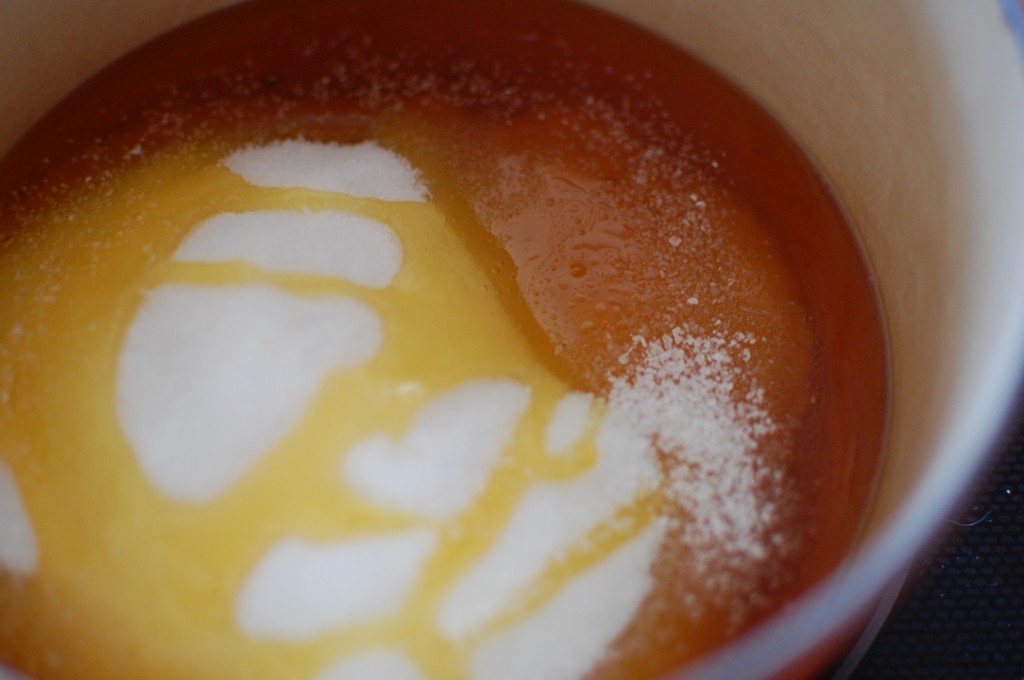 Kari also has a book coming out this summer. It's the follow up to her first book, The Handmade Marketplace, and I know this is going to be THE manual for how to make a successful business out of creative work.  This past week, I had the honor of giving the manuscript a read-through (She did the same for me last year), and I have to report that armed with this book, I feel like I could joyfully rule the world and write a business plan as to how to do it. Watch out.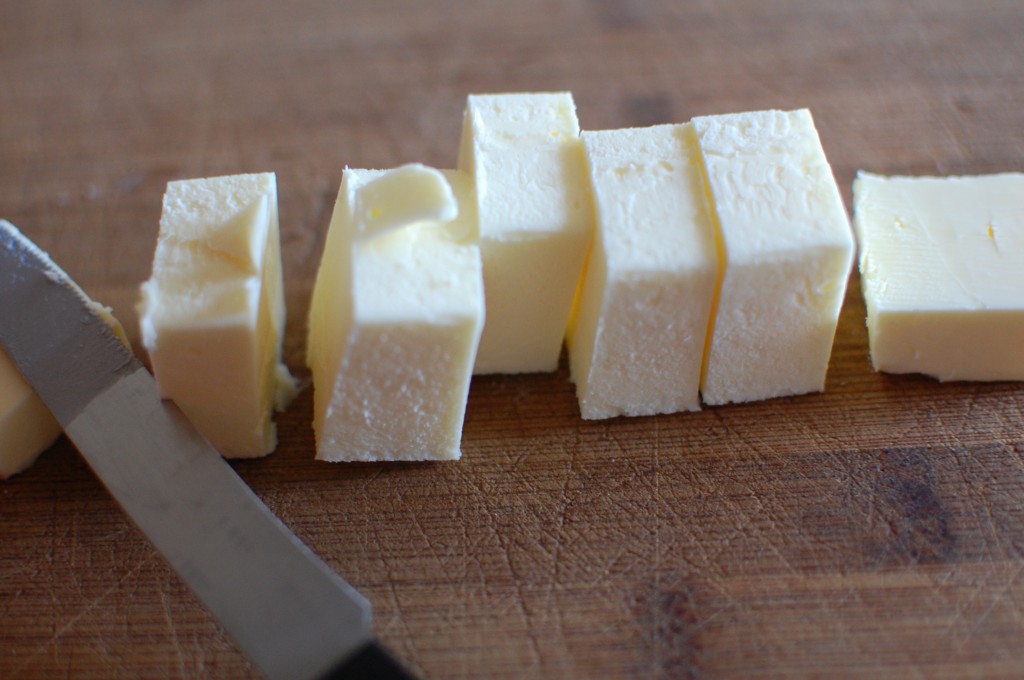 Kari's request for our day together was that we both take a day's holiday from writing, make a little Valentine's day candy, pop out for Indian food while the candy cooled, and then make a kitchen mix of love songs.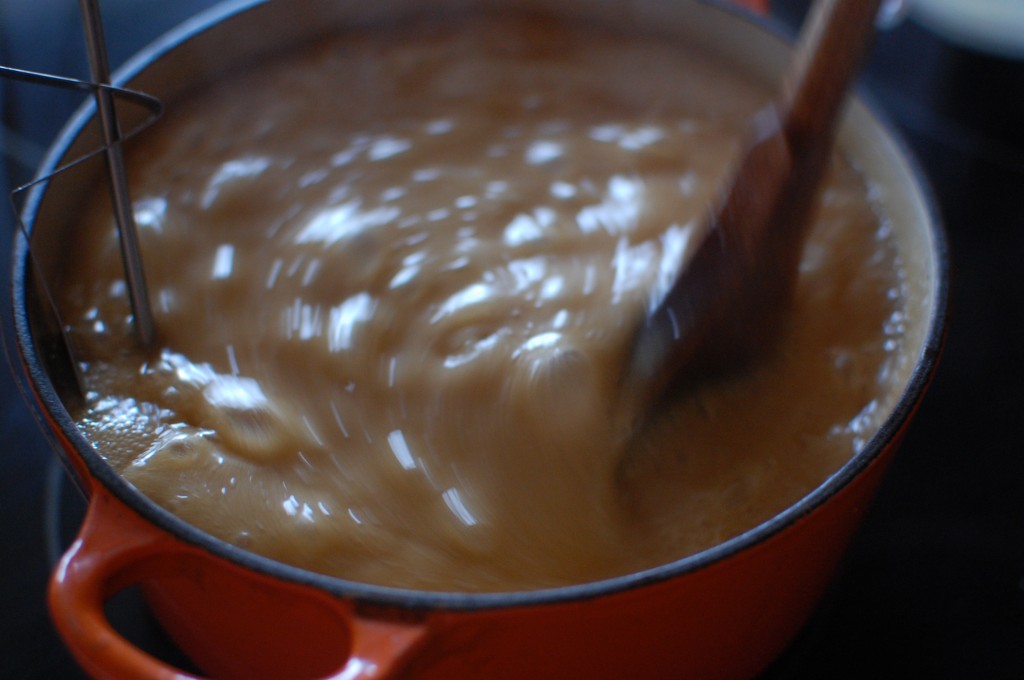 Again with the yes, yes, and yes. I was easy to convince. And after this day of so much goodness, something else happened.
I ate a great many caramels. It turns out that when I say yes, new worlds just open up. It might have been the rose petals, or it might just have been the circumstances around the day, but these were my kind of candy. I've crossed over.
So here we have it. A caramel recipe for the holiday from Kari and I, and a kitchen mix (download it here, playlist is here) to listen to as you either 1. eat rose caramels with your lover, enjoying you great fortune at having found each other, or 2. eat rose caramels on your own, hating Valentine's day and all the lame hallmark holiday qualities it possesses. The kitchen mix will work for both situations or any in between, and so will the caramels.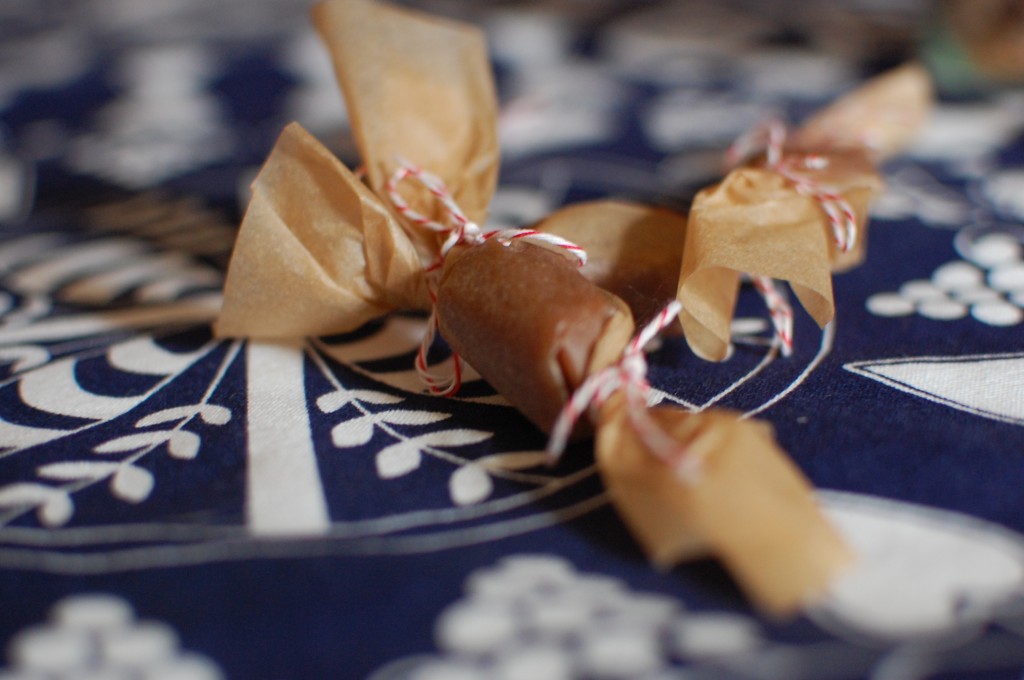 Rose Caramels

adapted from
The Homemade Pantry
(I made that!
Available for pre-order now
!)
2 cups heavy cream
1 cup dried organic rose petals (you can often find these in the bulk herbs or tea section of the grocery store)
1 1/2 cups granulated sugar
1/2 cup Lyle's golden syrup
1/2 teaspoon kosher salt
6 tablespoons (3/4 stick) unsalted butter at room temperature, cut into chunks
2 teaspoons rosewater
1. Warm the cream in a medium saucepan until it steams. Add the rose petals, stir to combine, and cover. Set aside to steep for 30 minutes.
2. Line a square (8×8 or 9×9) baking pan with aluminum foil so that it folds over the sides of the pan, then lightly grease the foil with butter or oil. Fill a small bowl with cold water, put a pastry brush in the water, and set it on your work surface.
3. Combine the sugar, golden syrup, and salt in a medium saucepan over medium heat, stirring with a wooden spoon to combine. When the mixture begins to bubble around the edges, use the wet pastry brush to brush the sugar crystals off the sides of the pan. Affix a candy thermometer to the side of the pan so that it is not touching the bottom. From this point on—no stirring!
4. Strain the rose petals out of the cream, then return the cream to medium heat just to warm it up a bit. When it steams, remove from heat, cover, and set aside.
5. Meanwhile, cook the caramel without stirring until it reaches 238°F and is a medium amber color. Remove from heat (it will reach 240°F as you pull it off the heat). Add the softened butter and warm cream, stirring with the wooden spoon to combine. It will bubble and spurt, so stir until it calms down.
6. Place the pot of caramel back over medium heat and again bring the caramel back up to 238°F, stirring frequently, 15 to 20 minutes. Remove from heat. Use the wooden spoon to stir in the rosewater (once again it will sputter!). Pour the mixture into the prepared pan. Set the pan aside and let sit undisturbed for at least 5 hours.
7. Pull out the whole square of caramel by the foil peeking out over the sides of the pan, lay it on a cutting board, and remove the foil. The caramel will be firm enough to hold its shape, but not firm enough to cut with a knife. Grab about 1 teaspoon worth with your hands and roll into a ball. Wrap each ball into a square of parchment or wax paper, shaping it into a cylinder and twisting the ends to seal.