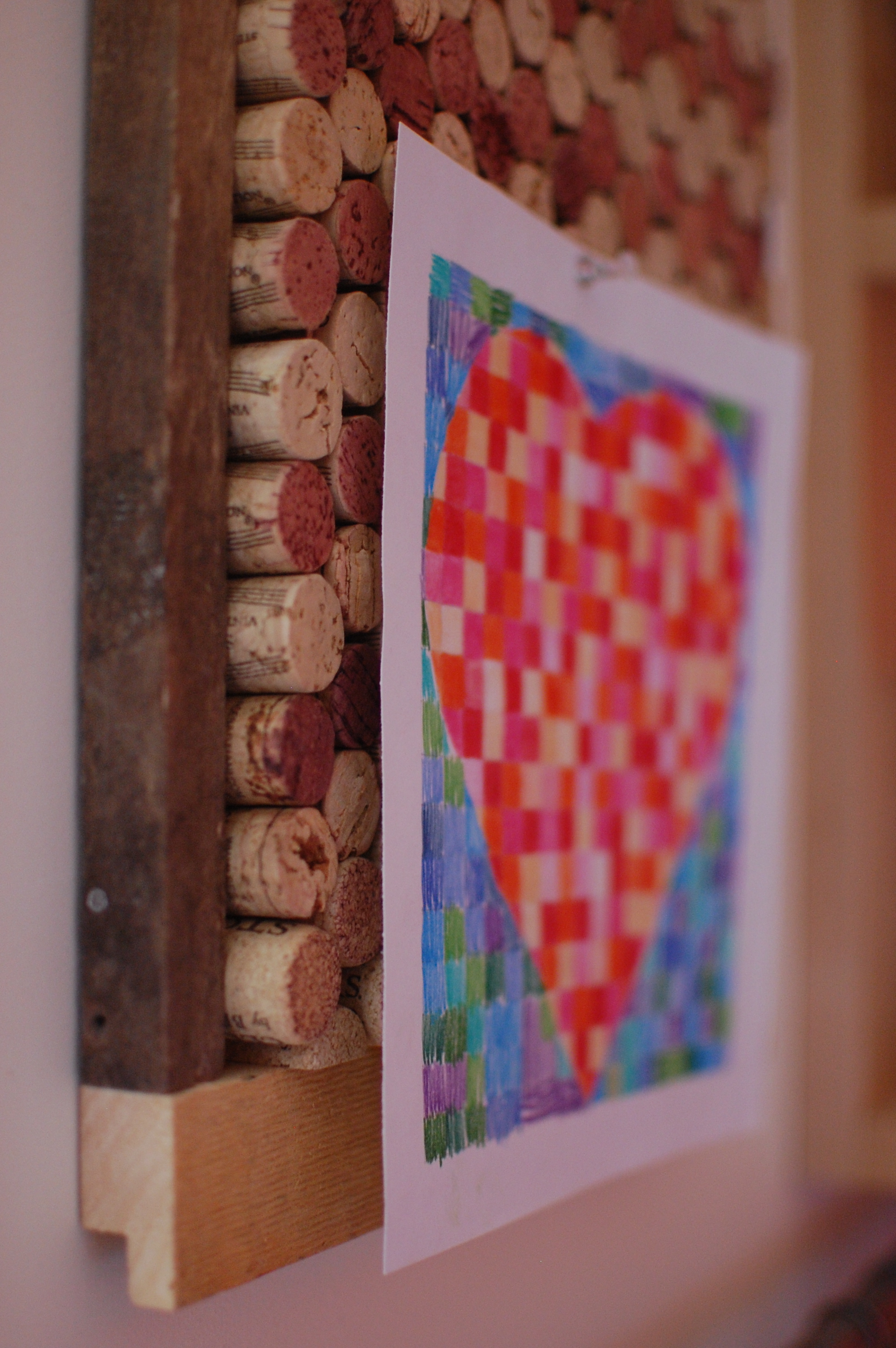 Joey made me this cork board with red and wine-y corks. He made it for the "holiday" but he can never keep something until the designated day he's supposed to give it, and really December is holiday enough. So on my birthday a week or so ago, he went down to the basement and secretively banged around with the tools for a while. The next morning he confessed that there was no way he could possibly wait any longer, and he presented it to me then. It's now my favorite thing in the kitchen.
Most mornings, Joey gets up at quarter to six. I won't get up until I hear coffee grinding in the kitchen, but somewhere in between those two moments, he always comes back, and he sits with me as I make my way into the day. He talks to me as I come out of dreams, and he holds my hand. Then he goes to the girls room and does the same for them. And sometimes they fall right back asleep and I get my turn to shuffle into their dark room and watch their sleeping faces. We're all bringing each other into the day.
The other day as I rubbed my eyes and pushed the covers back, Joey reminded me that I can't be all things to all people. He reminded me that I'm good, and that I do my best. A wise person once told us both that it was our job to keep the other one on track, and to do what we can to help the other feel good in the day. He said that it was our responsibility to be nice to each other. Simple, I know, but that was some of the best marriage advice I've received. And somehow when someone so close is kind to me, it not only inspires me to reciprocate, it also helps me be kinder to myself.
I'm behind on the cookies.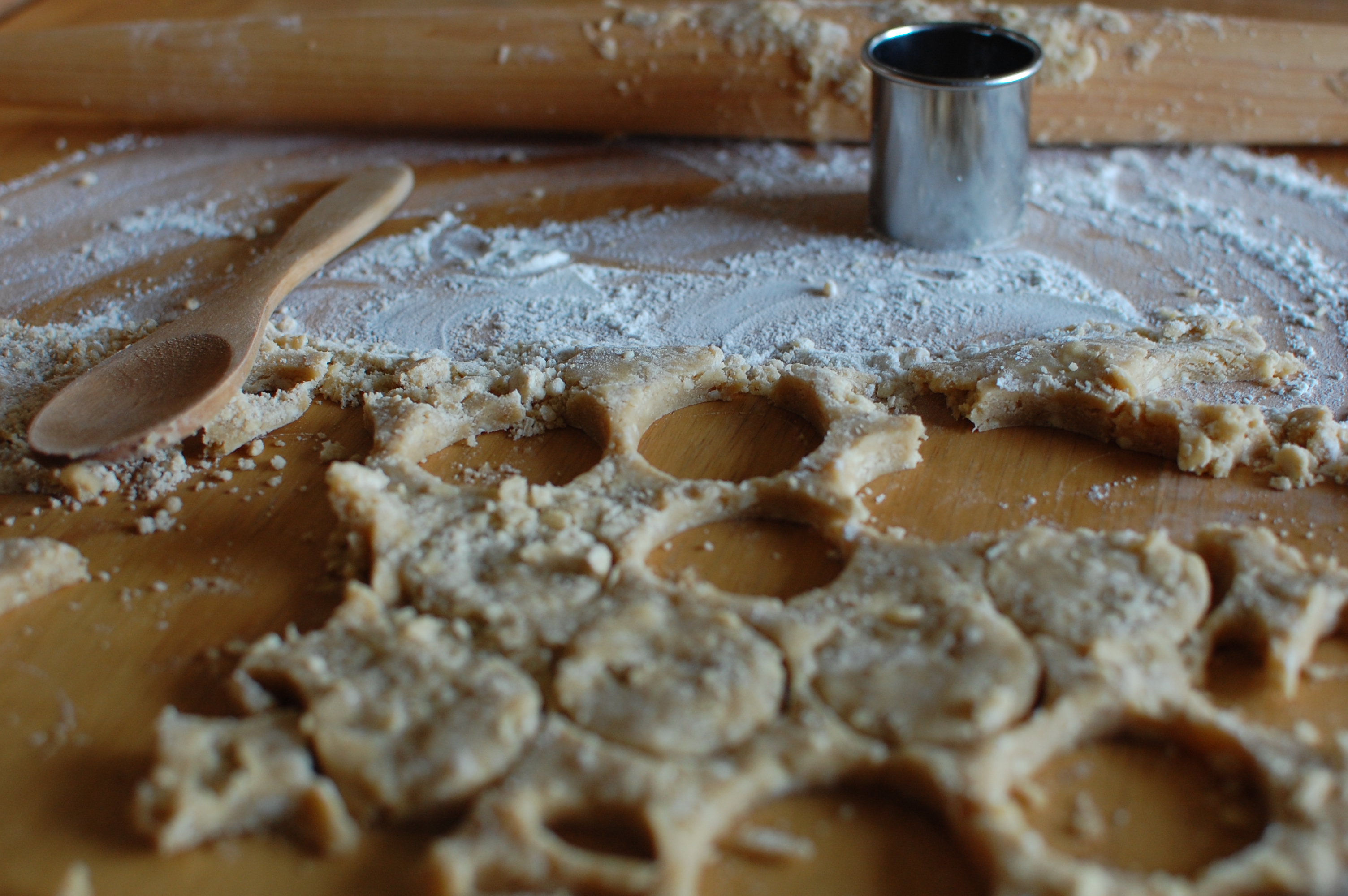 When the girls were little, we discovered the joy of giving cookies. Sure, I knew about cookies and holidays and all of the good things that happen when they meet. But one year I made rugelach and shortbread and we put them into take-out boxes packed with little sheets of parchment. Everywhere we went, we brought boxes of cookies with us, and we handed them to people with proud grins like we were the first people to do it. We gave cookies to the librarian and the guy who worked at the gas station. We gave cookies to everyone. We sent them in the mail, and we'd keep spare boxes by the door in case we ran into someone who really seemed to need a box of cookies.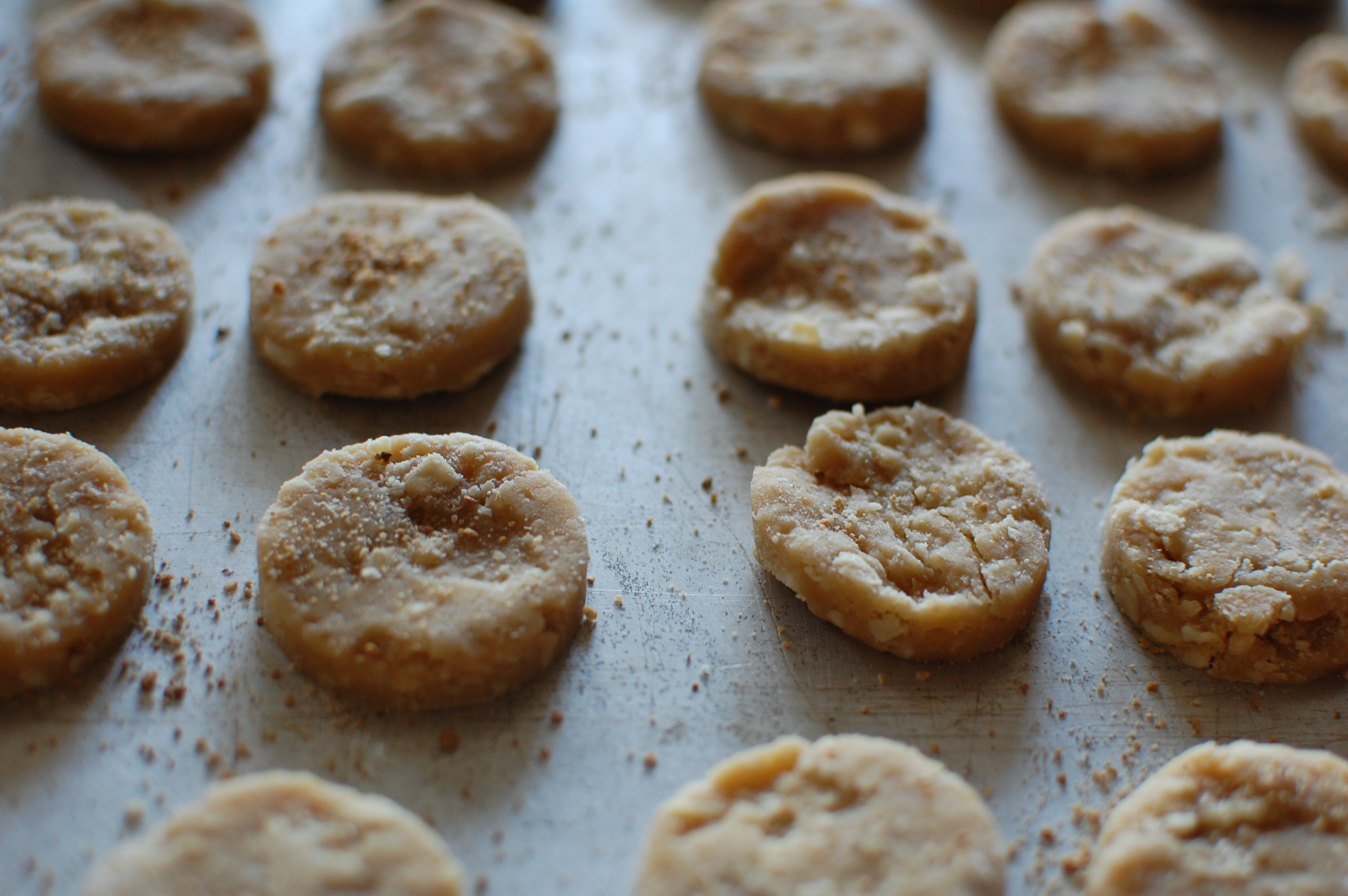 There have been years of more and less. Sometimes there are homemade candies in the boxes too. Sometimes they make it into the mail, and sometimes not. It depends on the moment and what surrounds it. But we always give cookies.
I am behind, but I am mostly okay with it. Some friends, for example, might be getting New Year's cookies in the mail. Or mid-January cookies in the mail. Or they might get to read this post and know that I was thinking about sending them cookies. You know who you are. These cookies are for you.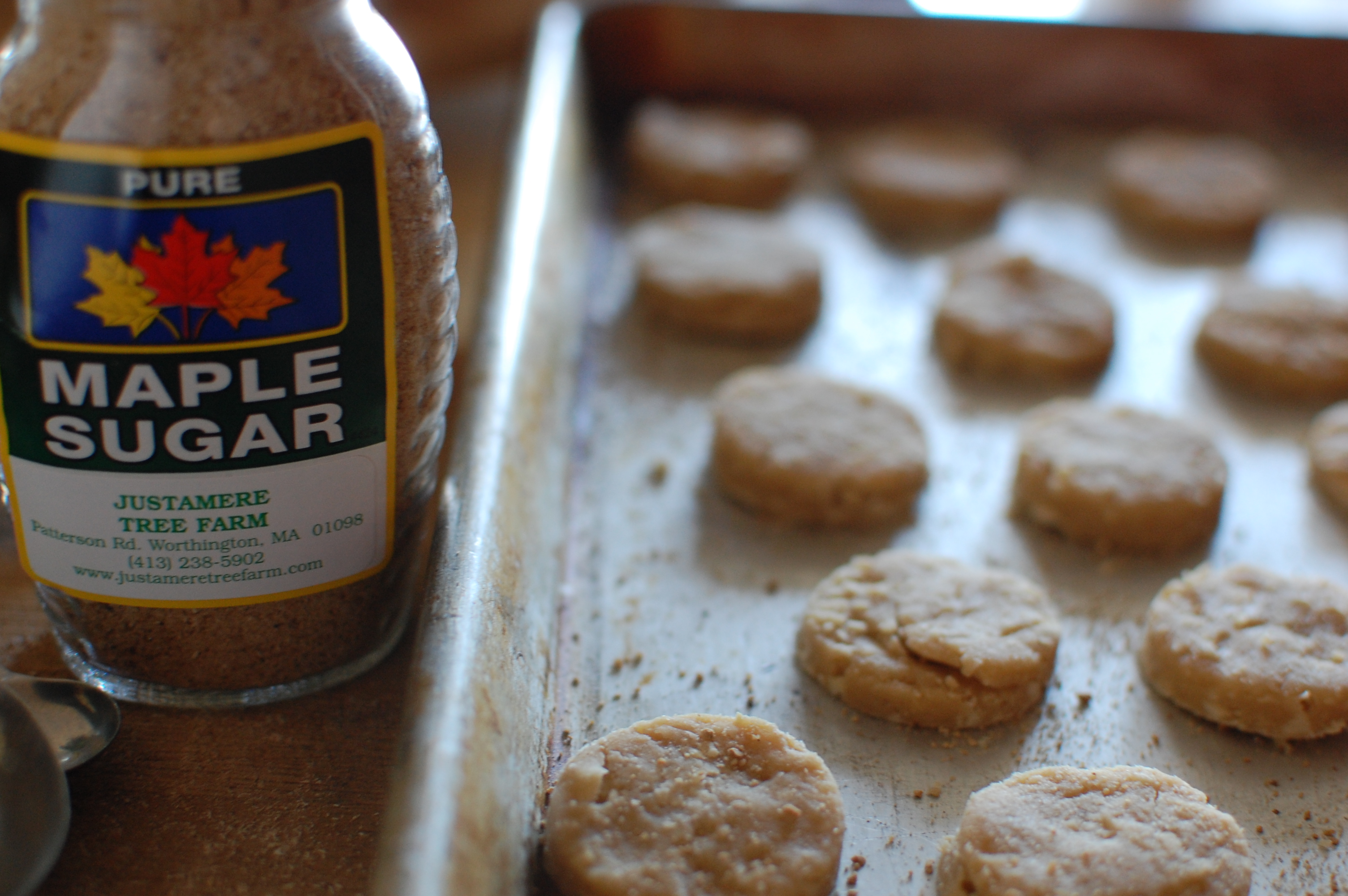 Let's be patient with ourselves, shall we?
I want to send you something else right now, on this second day of Hanukkah, this day before the winter solstice, and this just a few days before Christmas. I think we're deep enough into whatever you may be celebrating that I can go ahead, right?
This is what I want to give you.
I want to tell you that you cannot be all things to all people. That you are good. I want to remind you to find the moments in all of this that you love, and to sit with them for an extra beat. I ask you to go easy on yourself. Have treats. You are great, and you do great things. You are beautiful, and the twinkly light and flush of the cold just makes you more so. You are a good momma, a good dad, a good friend, a good person.
But, you might ask, you don't know me! How do you know that I'm good, that I'm beautiful, that I do good things?
I know you a little bit (some of you more than others!). And perhaps you might just want to trust me on this one?
If you are behind on the cookies, this recipe is for you. Quick, forgiving, and a patient cookie to hum along with as you work. Pack them up in little boxes, and sit with a few of them yourself with a big cup of milky coffee. They have one ingredient that you might not have at the ready- maple sugar crystals. Most farmers who make maple syrup also sell maple sugar, and it's available in some stores as well. If you don't have any, you can also sprinkle the cookies with any kind of sugar (regular, turbinado, demerara, or any of that fancy stuff).
So, however you celebrate this coming week, will you do a bit of celebrating you, too? Go easy, take a breath, and be kind to yourself. Have a drink, have a walk, have a date! And while you're at it, have a cookie.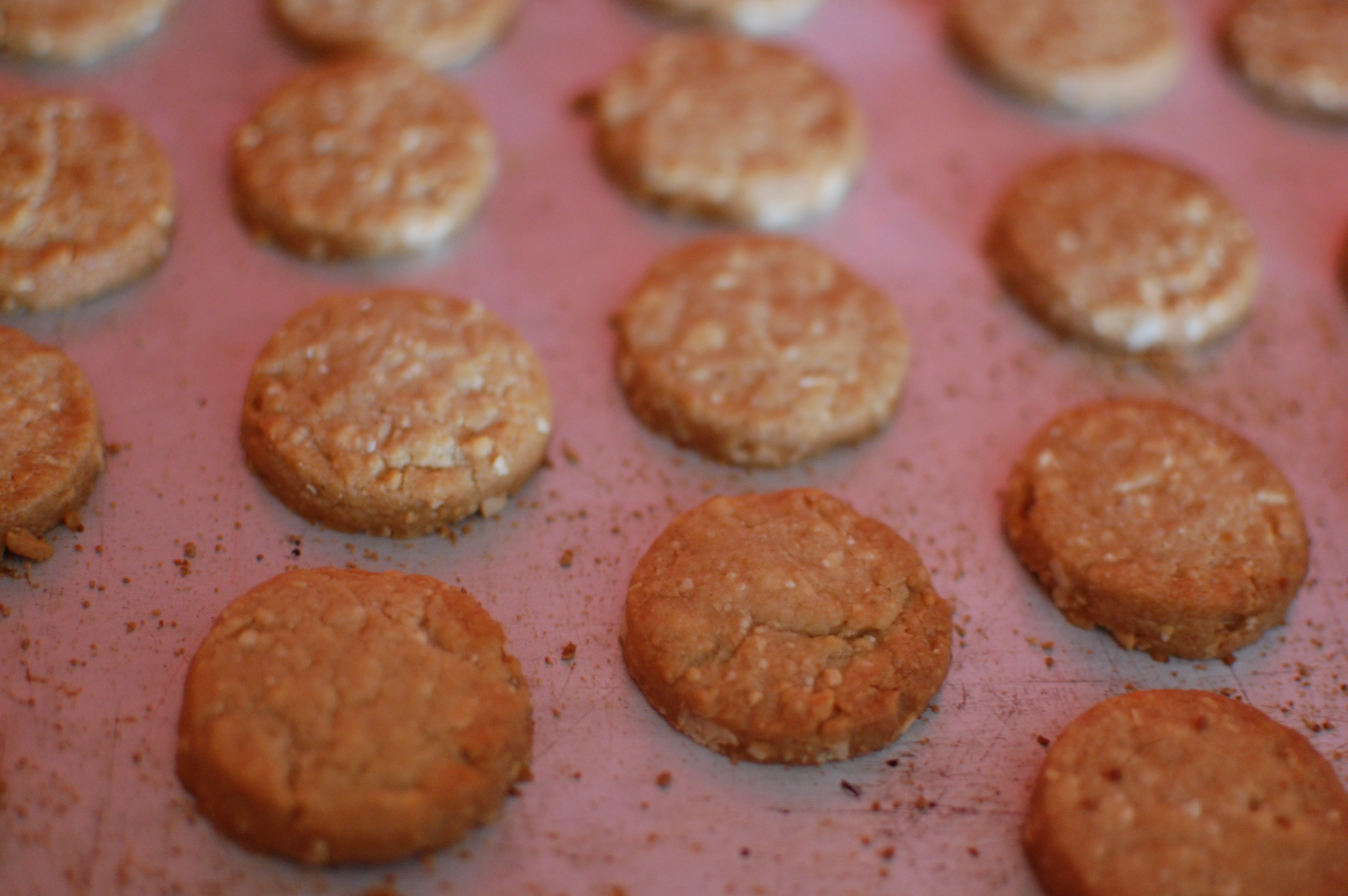 Cashew Maple Shortbread
makes about 125 cookies
1 pound unsalted butter, at room temperature

1 cup packed light brown sugar

2 cups finely chopped cashews

4 cups all-purpose flour

3/4 teaspoon salt

1 teaspoon nutmeg (freshly grated makes a big difference here, if you've got it)

1 teaspoon baking powder

maple sugar, for sprinkling
1. Preheat the oven to 375 degrees. Have 3 ungreased baking sheets at the ready.
2. Cream together the butter and brown sugar until the butter is soft and the sugar is fully incorporated. You can do this in a stand mixer using the paddle attachment, or you can do it by hand with a wooden spoon and a strong arm. Add the chopped cashews, and mix well.
3. In a large mixing bowl, sift (or whisk) together the flour, salt, nutmeg, and baking powder.  Add the flour mixture to the butter mixture and stir until the batter comes together (either with a few more turns of the stand mixer or, again, some good old-fashioned mixing).
4. Turn half the dough out onto a well-floured counter. Press it together with your hands, and then start rolling it out with a rolling pin. It will be sticky and crumbly, but hold your curses! Just keep pressing it together with your hands, and roll until the dough is somewhere between 1/4 and 1/2 inch thick.
5. Cut the cookies in whatever shape you like. I used a 2-inch biscuit cutter, but any small cookie cutter will work. Or, to make the work even faster, use a pizza cutter or sharp knife to cut the dough into squares or rectangles.
6. Using your hands or a spatula, transfer the cookies to the baking sheets, leaving about 1 1/2 inches between cookies.  Sprinkle each cookie with a hefty pinch of maple sugar crystals. Bake for 10 to 12 minutes, or until slightly golden. These cookies keep well in an airtight container for at least 10 days.