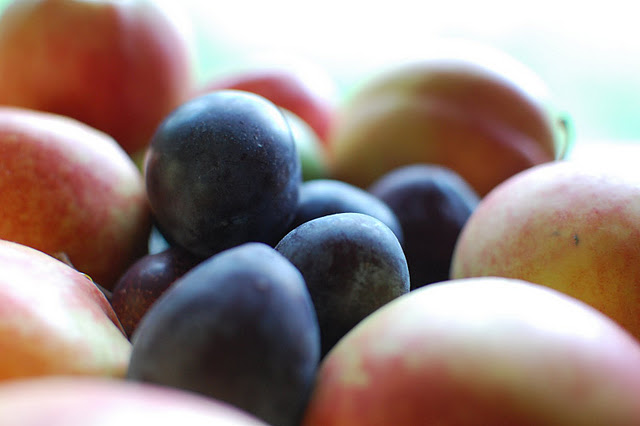 Yes!
The girls are back in school, and it won't stop raining, and it is possible that I've never seen as many beautiful peaches as I have seen in the last few weeks. Seen? Let me be more precise, caressed, admired, adored, EATEN. Things all feel a little buzzed this week in a good way, like there are tingles in the air, and exciting events about to happen. Rosie started first grade, and although she had a hard time finding a place to sit at lunch on the first day (I only cried once, Mommy), she reported that today was much better. She's been multiplying things.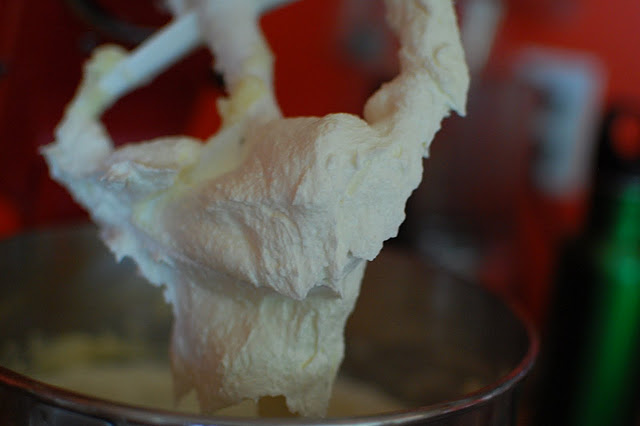 I must admit that on weeks like this, I may be guilty of dropping everything to make a cake.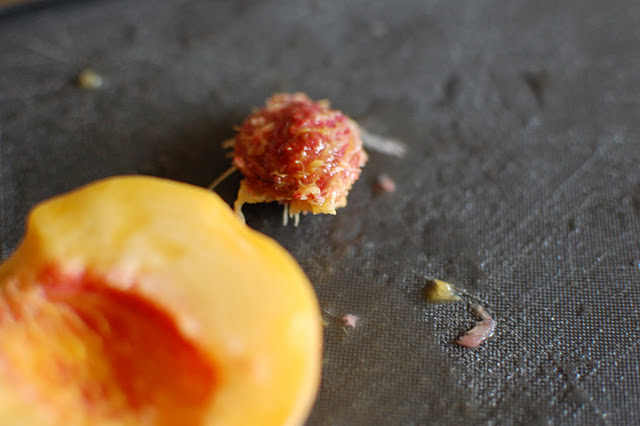 The cakes come about partly because although I am not a housewife, I always seem to want to be on the first week of school. Because there is something deep and satisfying about feeding the family love through this transition. Joey comes home from his new preschoolers sparkly, and exhausted, and all at once inspired and slightly terrified, I think. He wants cake too.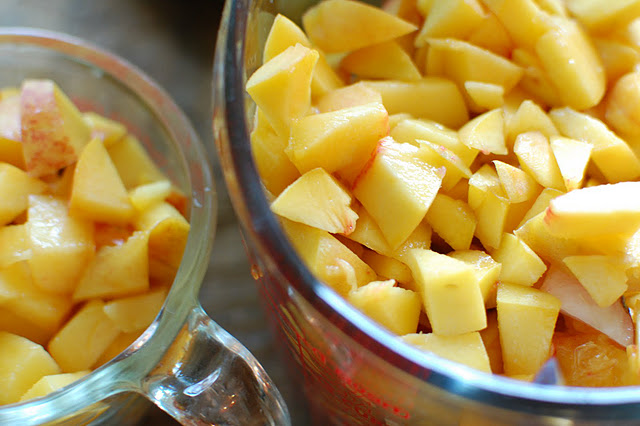 I have decided that right now if you ask me, my favorite cookbook in the world is a little book called Rustic Fruit Desserts. It's a bit like a love affair that I've been denying all along, because I've written about it many times and sung its praises. It's just that I've been resistant to thinking that such a small book would be my favorite, or a book on such a limited topic. Even more, I don't even like fruit desserts. None of it makes sense.
I love this book so much. When fruit comes into the house, I go directly to its perfect petite binding. I look up the ingredient in the index, and then I usually have to start baking then and there. This makes me feel hungry, and inspired and instantly propelled to bake.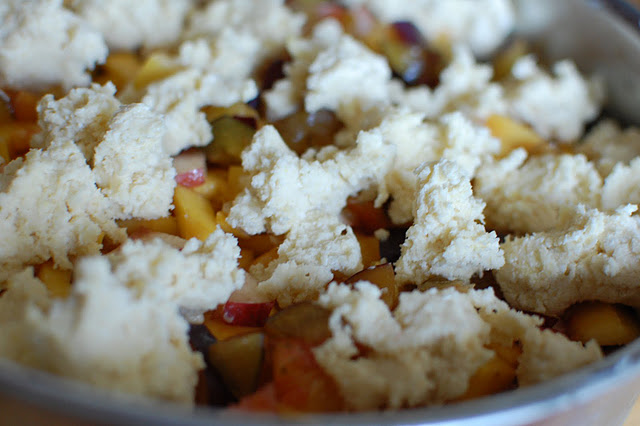 I also feel compelled to give this book away. I've bought copies for friends, and I've lent my copy out. I get that way with books–I think Joey's worn off on me that way. Come in and have a conversation with Joey about graphic novels, and you will walk out of here with a stack of books up to your chin.
I can't help it. It's that kind of week. You guys are just too fantastic. I'm giving this book away.
I know another copy will come my way someday. I'll be ready. But this one? I'm sending it to you.
Despite it's constant use, it is in surprisingly good condition. There might be a few butter stains here and there, and yes, I've made a few notes. I write in pencil, so I'll let you erase them if you don't agree. I think slightly marked up cookbook is better than a new one any day, wouldn't you agree? This cookbook has lived a life.
So let's do it like this, shall we? If I were to ask you today, at this moment, what your favorite cookbook is, what would you say? I'd love some new recommendations. I'll keep it open until Monday night, the 12th. Then I'll choose a winner, and the book is on it's way to you. It will be right in time for apple season! Remember that apple rhubarb pandowdy? Page 16.
And if you aren't the lucky winner, you can still have cake. This might be one of my favorites from the book yet. The dough is simple and shortbready, the method is deeply satisfying, and it will work with any stone fruit that you have rolling around where you are. And then, of course, you have an excuse to invite a friend for tea.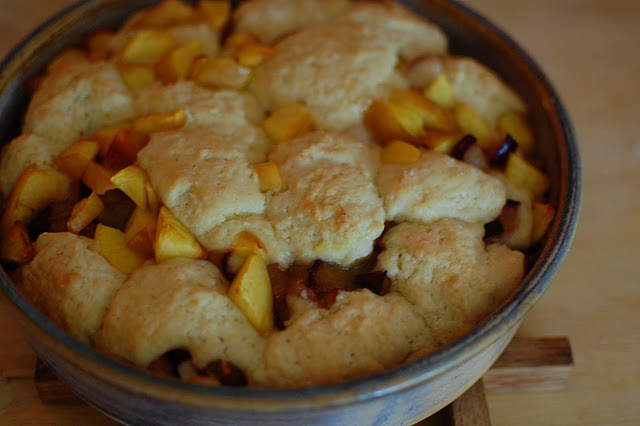 Stone Fruit Tea Cake
from Corey Schreiber and Julie Richardson, Rustic Fruit Desserts
makes one 10-inch cake
3/4 cup plus 1 tablespoon unsalted butter at room temperature
2 1/4 cups all-purpose flour
1 teaspoon baking powder
1 teaspoon sea salt
1 cup granulated sugar
3 eggs
1 tablespoon vanilla extract
2 1/2 cups coarsely chopped stone fruit (can be frozen)
1 tablespoon turbinado sugar (or you can use granulated sugar, if you like)
Whisk the flour, baking powder, and salt together.
Cream 3/4 cup of the butter with the sugar in the bowl of a stand mixer or with an electric beater. You want the mixture to be extremely light and fluffy, and this will take 3 to 4 minutes. Add the eggs one at a time, scraping down the mixture from the sides of the bowl after each addition. Stir in the vanilla.
Add the flour mixture and combine with a few strokes of a spoon just until a dough forms. Turn the dough out onto a piece of plastic wrap, and wrap it tightly. Put it in the freezer for 1 hour.
Preheat the oven to 375 degrees. Use the remaining tablespoon of butter to grease a ten inch cake or tart pan. Divide the dough into two equal portions, and pat one of them into the bottom of the prepared pan. You don't have to be fussy about getting the dough to the edges–if there are some gaps, the dough will expand in the oven.
Spread the cut fruit evenly over the dough. Then, break up the second half of the dough into tablespoon-size pieces, and spread them evenly over the fruit. Sprinkle with turbinado (or regular) sugar. Bake for 35 to 40 minutes, or until golden. Cool before serving.