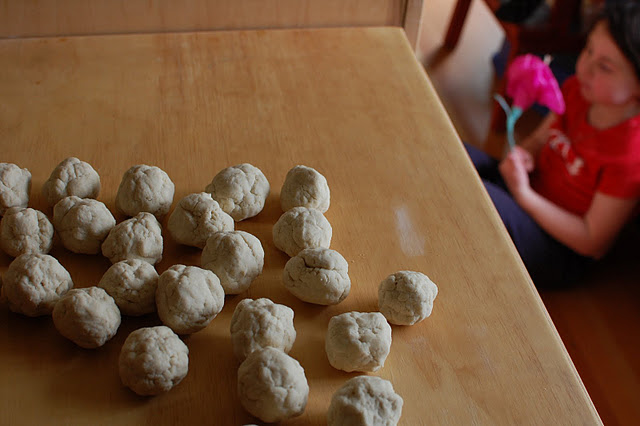 Due to the events of the weekend, I ended up with a very large pork shoulder in my refrigerator. A VERY LARGE PORK SHOULDER. It had been rubbed with every chile in my spice drawer, and it took up nearly half a shelf of the fridge. There had been a dinner party in the works for Saturday night, a benefit for Joey and the girls' school that involved the pork shoulder, and when the kiddo got sick, the plans changed. But Sunday morning, I awoke, bleary-eyed and relieved at Sadie's lack of fever, to see the pork shoulder sitting there. And it was a little tragic–all that meat and no big party to enjoy it.
That problem is easily solved, of course.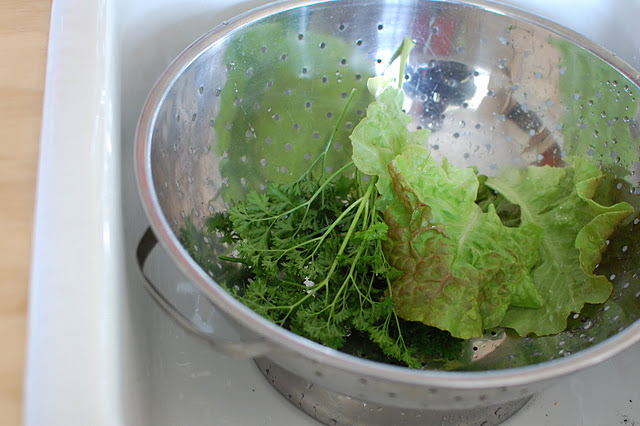 There is nothing like a sick kiddo getting better to make me feel endlessly thankful for everything.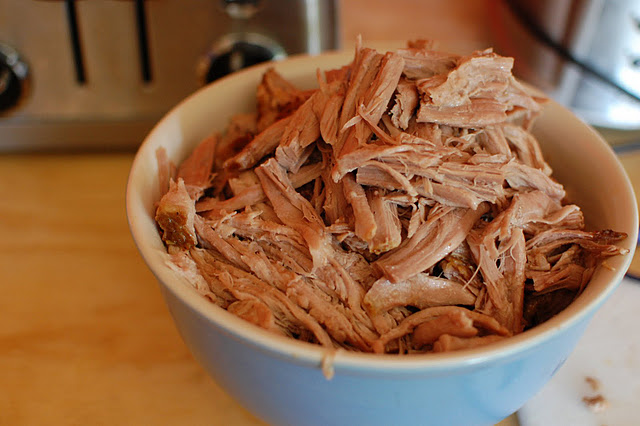 And so, all day long, we shuffled around in our socks. Joey made art. I organized my desk. Maia played piano. Sadie ventured outside and Rosie spun her around on the swing.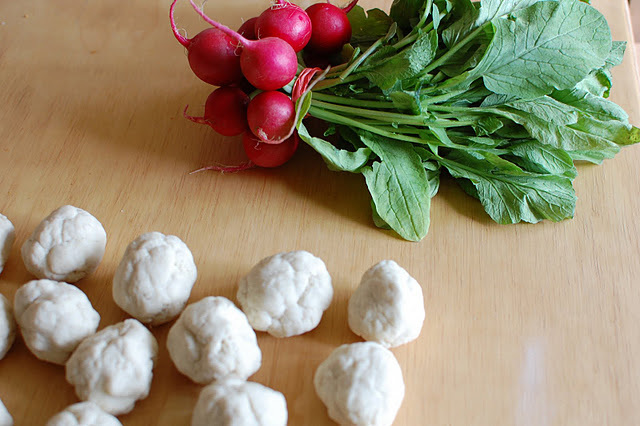 And through it all, that pork shoulder in its evening gown of spice made its way through the day, bubbling away in a gentle bath of chicken broth. An extra chile and a bay leaf were tucked into the pan as its only accessories. And the smell fed us, good fat and red chile and the aroma of an anticipated full belly.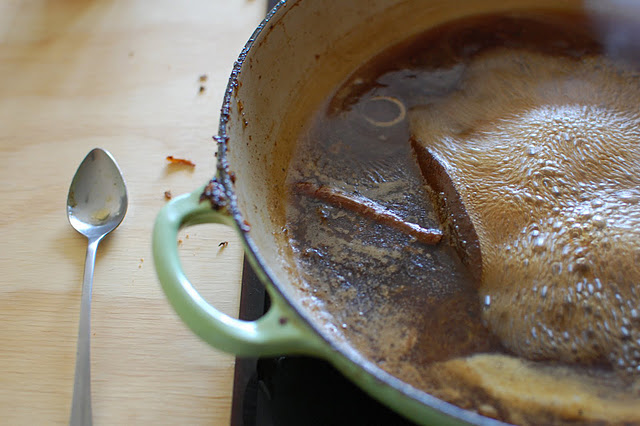 At four o'clock we transferred the pan to the counter, and the shoulder fell apart as we snuck bites of meat. I turned the heat up on the spicy stocky sauce, and it steamed out its water until it was dark and thick. Shredded meat in the sauce, homemade tortillas, radishes.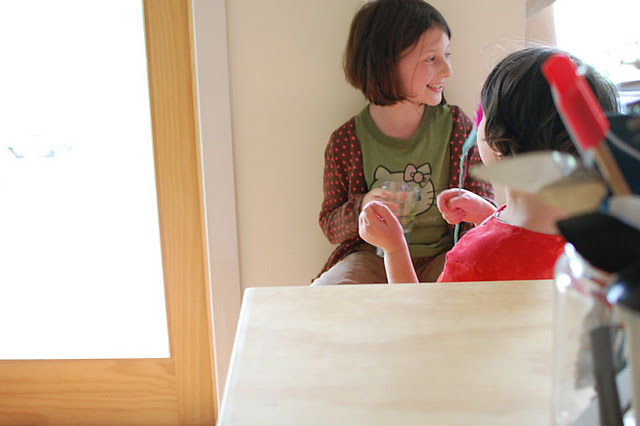 Lissa and Mark and Will showed up. Joey and Mark talked about baseball and The Kinks. Will entertained the girls as only a 15-year-old boy can. Lissa started the guacamole.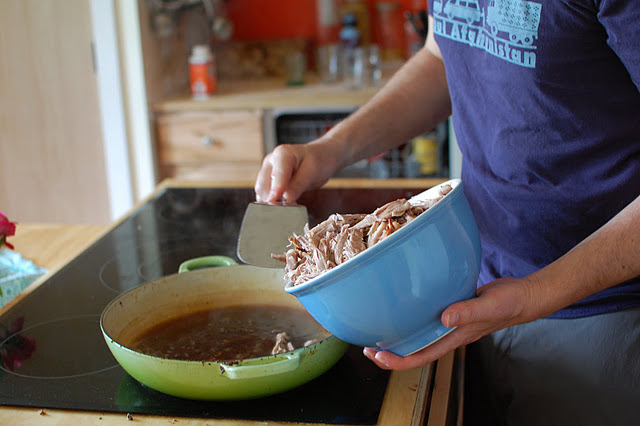 We didn't even need forks. And Sadie, cheered by the fact that I had told her she was in the clear to go to school the next day, had her third pork taco.
I was having tea with a friend of mine last week who's in her early twenties. She's living alone, on the brink of some transitions, and she's working a lot out right now. We were talking about the feeling when you are medicating yourself with food, and she said she'd been struggling with that in the past weeks. She always been a food lover–all through her teens she cooked and baked and traveled and enjoyed food. And as we talked, I was thinking about that phrase, "medicating with food." I've certainly used it, and I've absolutely done it. And I think that so often, it's looked at as a negative thing. We need love, or inspiration, or comfort, and so often food does the trick. And in times in the past when I've done this more, I know that I've started to hate food and to feel like I should avoid it altogether.
Nasty cycle, that one.
And so, as we ate our cake and drank our tea, we talked about how important it is, through that frustration, to keep loving food. To remember that there are very few things so wonderful as a really good meal.
I think that after all, food really is medicine.