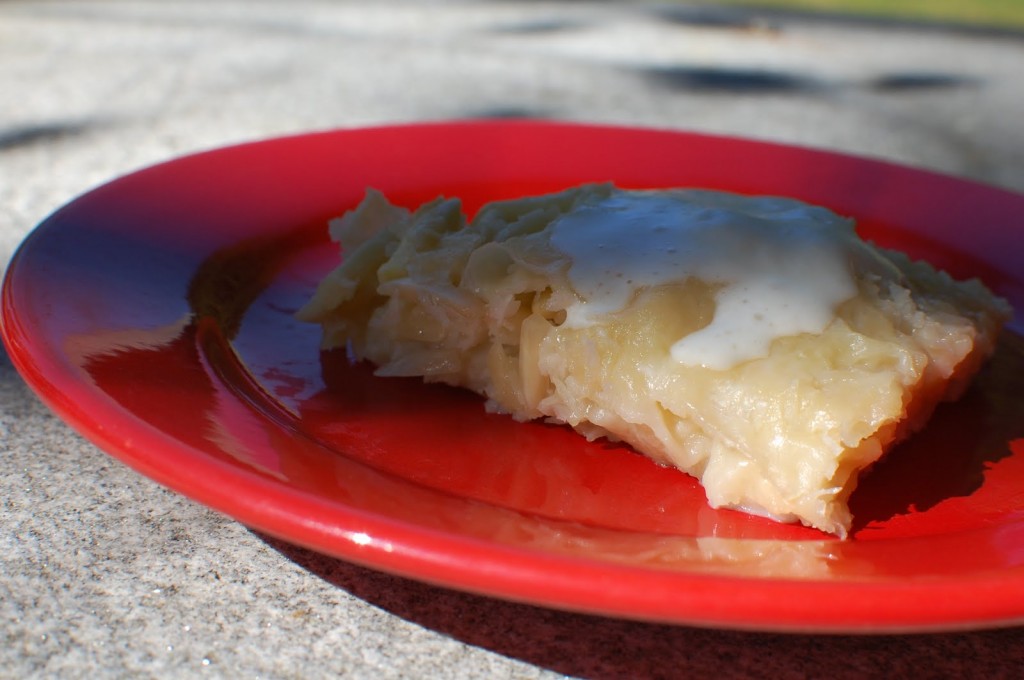 So, today, Cea's the winner.
You didn't think I'd forget about all your lovely cravings, did you?
When I asked what she yearned for, what flavors answered the longing of all her being, this was her answer:
"Ohh this is easy…I always crave the food of my childhood, good old Lebanese food. Luckily there are lots of places that now make the classics like hummus, tabouleh and shwarmas (although the hummus is never creamy enough, the tabouleh never has enough parsley and the shawarmas are never as delish as they are in saudi, carved by a sweaty man at a road side stand for about $1 each)….anyway so some of my cravings are met however there is a dessert called Umm Ali (or something like that)that I would die for. It is kind of a bread pudding that is made with puff pastry (sometimes day old croissants) and pistachios and goodness. There was a beautiful hotel called the Meridian that we used to go to for brunch all the time and they had vats of the stuff..warm and bubbly with crunchy sides and mushy, runny, buttery, coconuty wonder in the middle….ahhhh.. "
Fantastic, isn't it? Can't you just taste the stuff?
Now, I've had the great fortune to know Cea for years and years, and I want nothing more to make her her own little bowl of umm ali. But she's down there in the concrete and alligator jungles of Florida, and so…Cea? Here's the recipe–you're gonna have to make it yourself.
I had no idea what umm ali was, but man oh man am I glad that we have become acquainted. It is, in essence, an Egyptian bread pudding, and I think that you might want to make this even if you're not Cea. It's ridiculously easy, even more ridiculously fantastic, and probably the best thing you could ever bring to a potluck. All you need is sheet of frozen puff pastry, a can of sweetened condensed milk, and a few handfuls of nuts and coconut.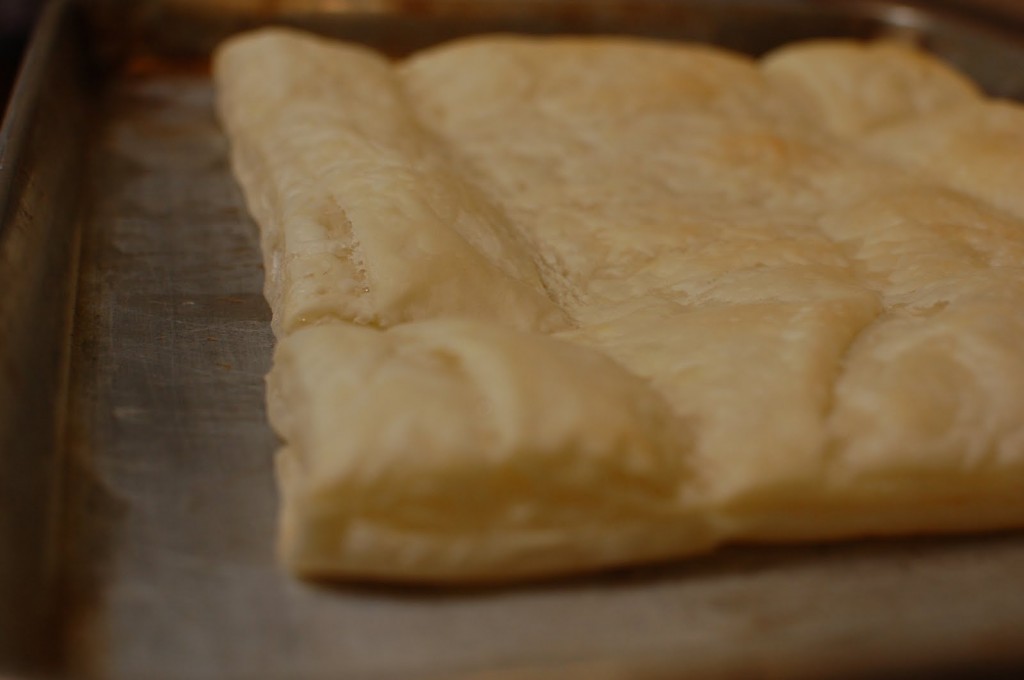 Day old croissants would do just fine too, in case you have any of those lying around. Or if you're really going for it, you can make the puff pastry at home. Either way, you've got a treat ahead.
I worked off this recipe, and then topped it with a little orange flour whipped cream. That seemed like a pretty good idea (and it was!) but rosewater would work, or just plain old whipped cream, or ice cream. All in all, it was a few minutes of work, a few more in the oven, and then a whole pan of joy.
Thank you Cea. Turns out I was craving that one too.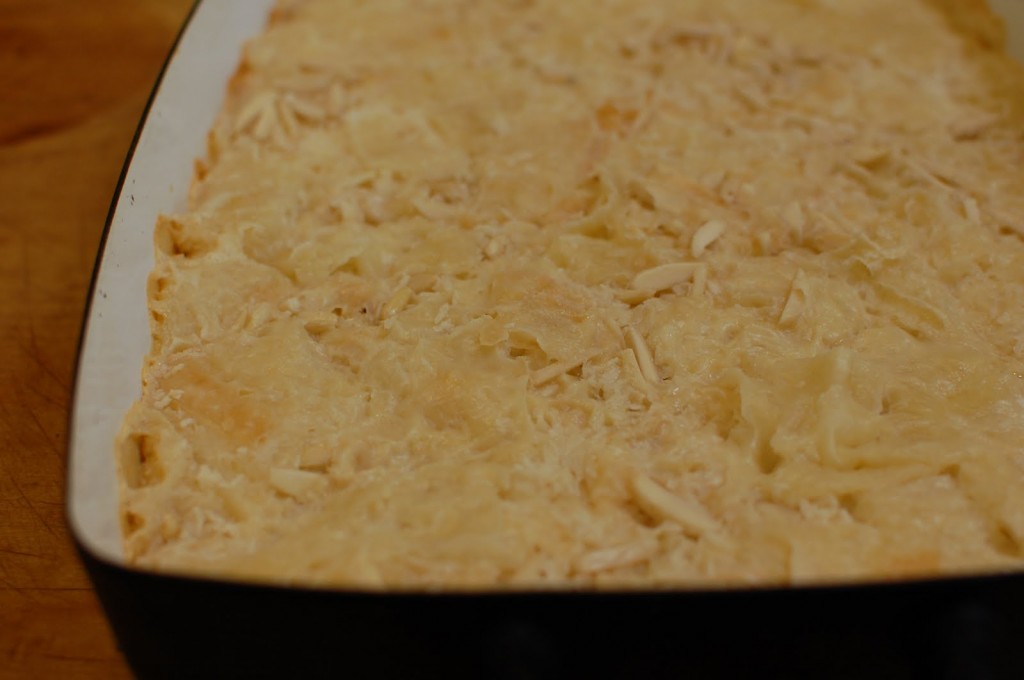 Umm Ali
adapted from here
1 pound frozen puff pastry, thawed at room temperature for an hour
1 15 ounce can sweetened condensed milk
3 cups water
1/2 teaspoon vanilla extract
3/4 cup pistachios, shelled and chopped
1/4 cup pine nuts
3/4 cup slivered almonds
3/4 cup unsweeted shredded coconut
Preheat the oven to 400 degrees. Unroll puff pastry and bake on a buttered cookie sheet for 15 minutes, or until golden and puffed up. Remove puff pastry and leave the oven on.
Meanwhile, heat condensed milk, water, and vanilla over medium heat. Cook for about three minutes, or until hot and steaming.
Break up the puff pastry into bite-sized pieces. Layer in a 9×13 casserole dish with the nuts and coconut. Pour the hot milk mixture over the puff pastry and nuts. Bake uncovered for 15 minutes.
To make orange flower whipped cream, beat together 1/2 cup heavy cream, 1/2 teaspoon sugar, and 1 tablespoon orange flour water. Beat until the cream holds soft peaks.