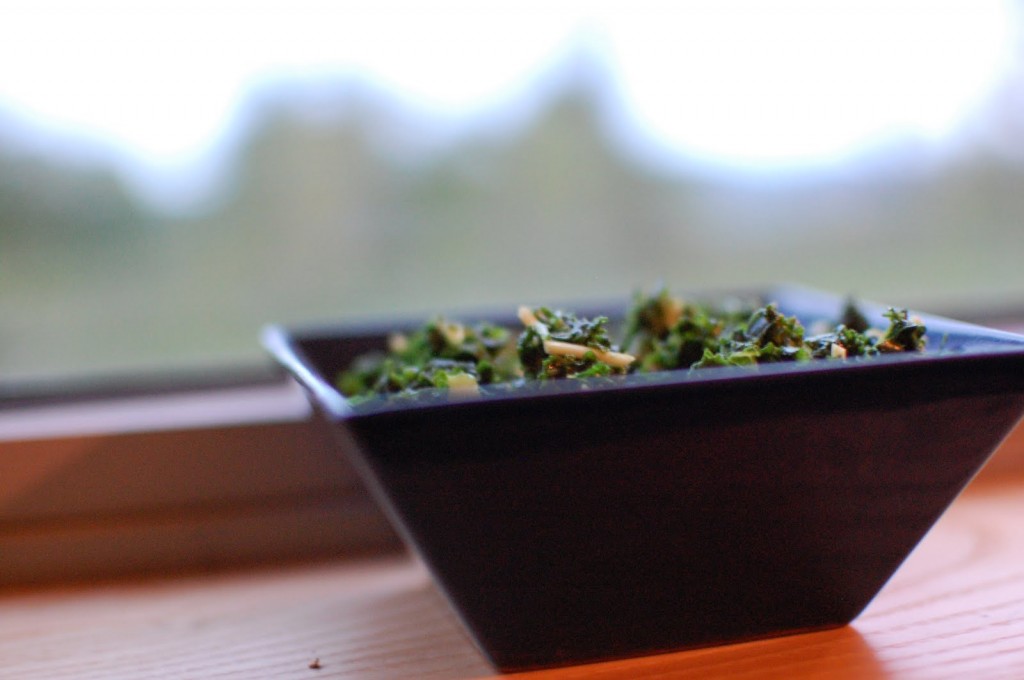 I'm feeling rejuvenated.
I spent the weekend at a wedding, my fifth of the season. One would think that I would be done with weddings and I would start to agree, but actually this one was my friend Luke who finally got it together to marry a woman who is perfect for him, and I've exhaled a sigh of relief. He's younger than I am, and fairly brotherly, and I think I've been worried–I didn't realize it till now–but I think I've been worried for all these years that he wouldn't get it together. He did well– he really exceeded my expectations and now he has a wife who is smarter than he is and almost as tall. I'm happy.
Joey left on Friday night and I got a day at the Harvest festival with the girls. It was clear blue after days of flooding rain and there we were three in a row holding hands, weaving through the people and the fried food and the vendors selling handmade American Doll clothes. We sucked on honey sticks, and we drank cider in the miniature garden. It's just for kids, that garden, but I snuck in anyway.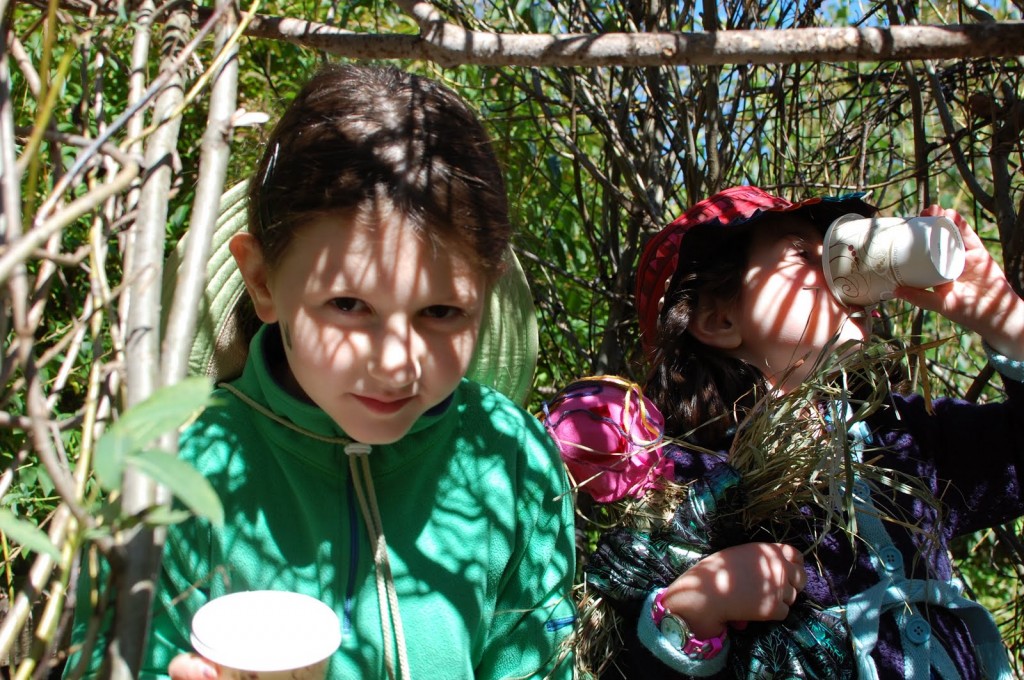 We rode ponies and avoided the cherry picker. There was hay in our hair, and in our ears.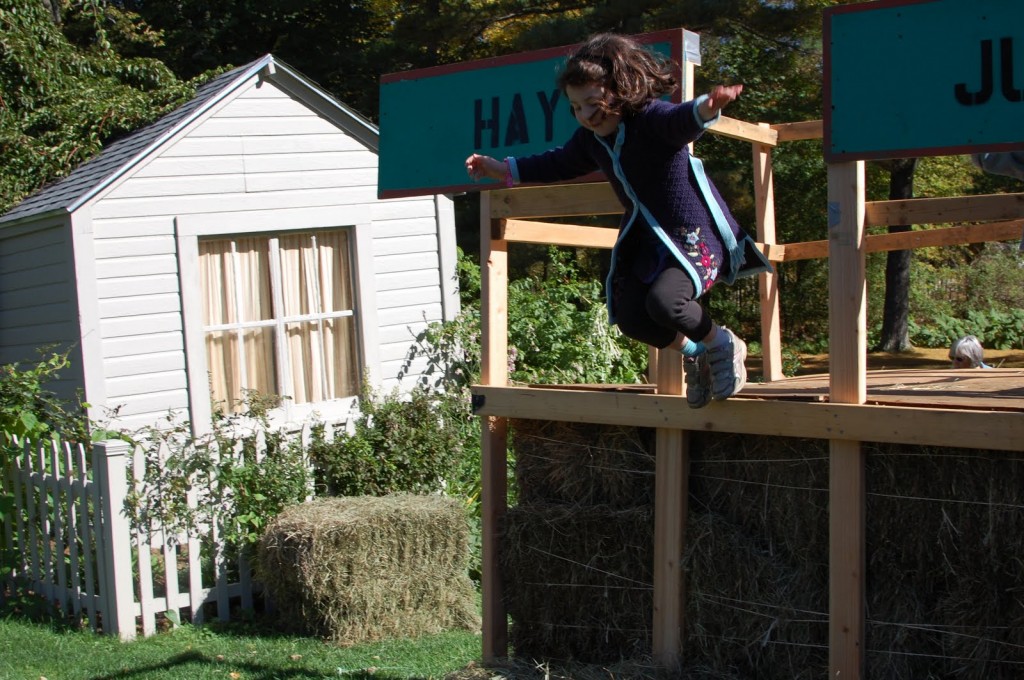 And then I dropped the ladies off with Molly and Aurel, and I drove to Boston in my little car to meet Joey. We were away for two days, and we sped in just in time to pick them up from school yesterday.
I was so happy to see Luke married. Everyone cried, but I just couldn't wipe the smile off my face. I skipped through parking lots this weekend. We packed tightly into cars and stayed up late and all through it, I thought about marriage.
I don't know if there's someone for everyone, or if we are all meant to be paired together, but I do think that it is helpful to have that one person there every single day to hold you accountable for your actions. I think that when we commit to that kind of long and daily partnership, we're putting so much trust in the other, and there is a statement there–that I will look you in the eye every day, and I will listen when you tell me that I am not living up to my own goodness. This is never in the marriage vows, but it's there, and it's one of the ways that partnership just might have the capacity to make us better- even just a little bit.
Of course this agreement goes beyond marriage–really it is all those people who we love who are keeping us in line. And somehow as I watched Luke and Caroline ask that of each other this weekend, I looked around at all of the people who had come to be with them, and there was an almost perceptible web of people helping each other be better–I could see it. I came home tired and optimistic, going easy on myself, and not wanting to waste a bit of it.
Our friend Stephen is here with us for a few days–we were lucky enough to take him home after the wedding–and so the weekend continues. It's raining again, and I am happy to be with the girls, and this week feels different from last week. Stephen was the officiant at our wedding almost eight years ago, and he raised his hands to the room on that snowy night with so much goodness and activated our web of people helping each other be better too. Joey and I made that promise, and on good days like this I think we're doing pretty well–we've grown and come far from that night and life feels long and open ahead of us.
Mostly I'm just feeling glad to know so many wonderful people. I know I'm feeling especially optimistic this week, but I do think life is getting better as it goes, and I'd like to be here for a while. I'm breathing deeply and working on my gratitude–although my new age upbringing makes me roll my eyes to say it, I do think that breath and gratitude do wonders for one's longevity. That, and raw kale. Yup, I said raw kale.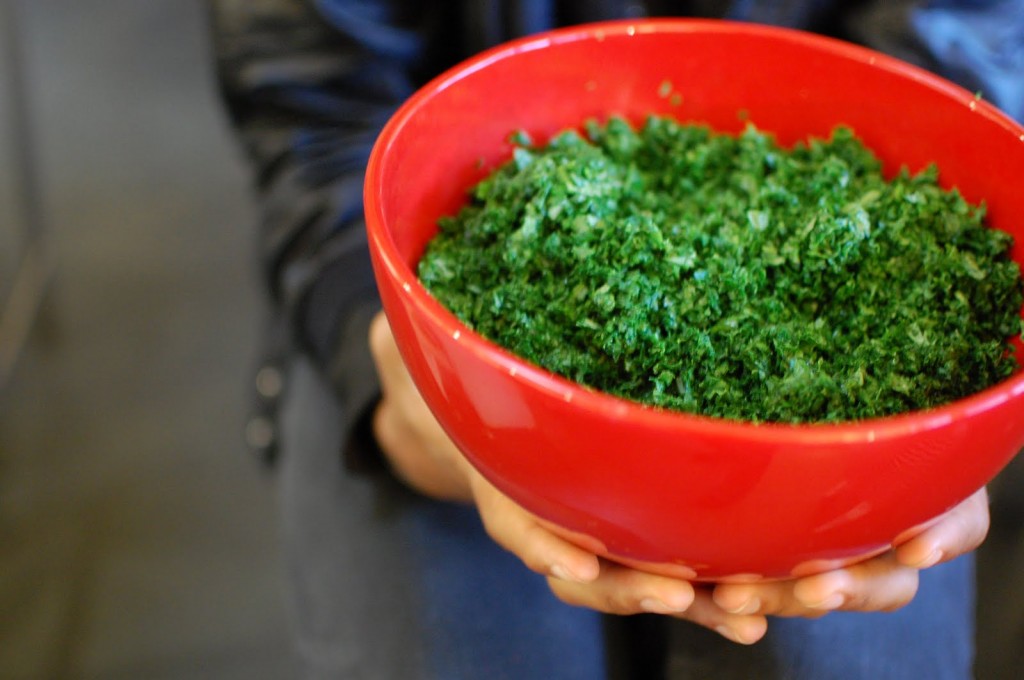 When it gets cold like it has this week, magic hits the kale. When the frost knocks out the tomatoes and the peppers, it sweetens the kale three times over. Take someone who hates vegetables into a patch of kale in late October and hand them a chilly leaf–they will close their eyes in bliss as if you handed them the sweetest treat. Magic.
Most of the time we steam the kale. We boil it or sautee it or shove it into our beany soup. But kale this good? Don't cook it. Chop it fine, and give it a little marinade. I know it might sound extreme, but don't knock it till you try it. Go in one direction continent and combine it with ginger and soy sauce and sesame. Or if it pleases your sensibilities, garlic and parmesan will do it too.
Life is long, but totally not to be wasted. Rejuvinated? Yes…but I'm going to try to keep up the goodness with a lot of kale salad.
Kale Salad
serves 6
2 large bunches curly kale, rinsed and taken off the stem
3 cloves garlic, minced
3 tablespoons olive oil
1/4 teaspoon salt
juice of one lemon
3 tablespoons grated parmesan
Chop the kale with the chopping blade in a food processor or slice it as thin as possible with a knife. Toss with the garlic, olive oil, salt, lemon and parmesan. Refrigerate, covered, for at least one hour before serving.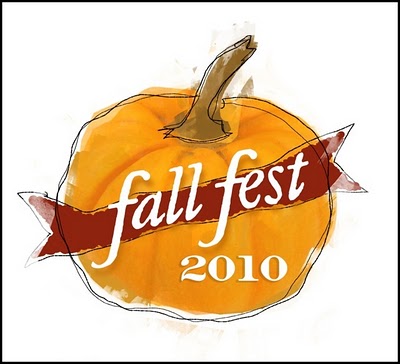 Absolutely. This weeks a good one–we're talking about fall salads. The table's looking good–you jump in too!
Gilded Fork: Red & White Salad with Candied Pecans, Figs & Chevre
Margaret at A Way to Garden: Why Beets Make the Salad
Caroline at the Wright Recipes: Salt-Roasted Beet and Potato Salad
Michelle at Cooking Channel: 5 Fab Fall Salads
Liz at Healthy Eats: 5 Favorite Fall Salads
Alison at Food2: Fall Salads, Deconstructed
Alana at Eating From the Ground Up: Kale Salad
Todd and Diane at White on Rice Couple: Arugula, Bacon and Fig Salad
Caron at San Diego Foodstuff: Wheat Berry Salad with Apples and Pomegranate Seeds
Nicole at Pinch My Salt: Spinach Pomegranate Salad with Apples and Walnuts
Cate at Sweetnicks: Bleu Cheese and Walnut Salad with Maple Dressing
Paige at The Sister Project: Chopped Salad That's Also an Hors D'Ouevre