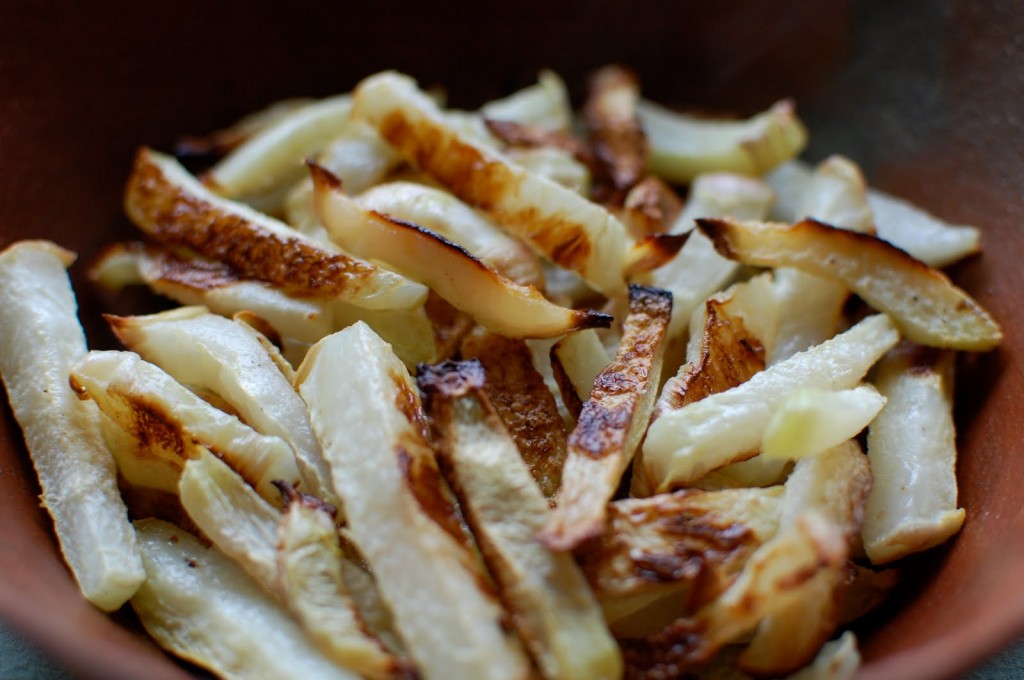 I sort of wish I could have fries every day.
Joey mourns my infrequent cooking of potatoes… "more potatoes!" he cries.
Yeah, I don't feel so bad for him. He eats pretty well for a guy who was raised on taco bell with a side of pizza. When we met, I cooked a lot of tofu, and now I don't. Now I have a half a pig and a whole lamb in my freezer. I'm open to input, especially when it keeps the marriage smooth (er).
But fries might be one of my favorite things- good fries- fancy or cheap as long as they are hot and not rubbery in any way. And really, I don't cook so many potatoes because…well, really, what ever it is, I just think about how it should have been fries.
Are you with me on this one?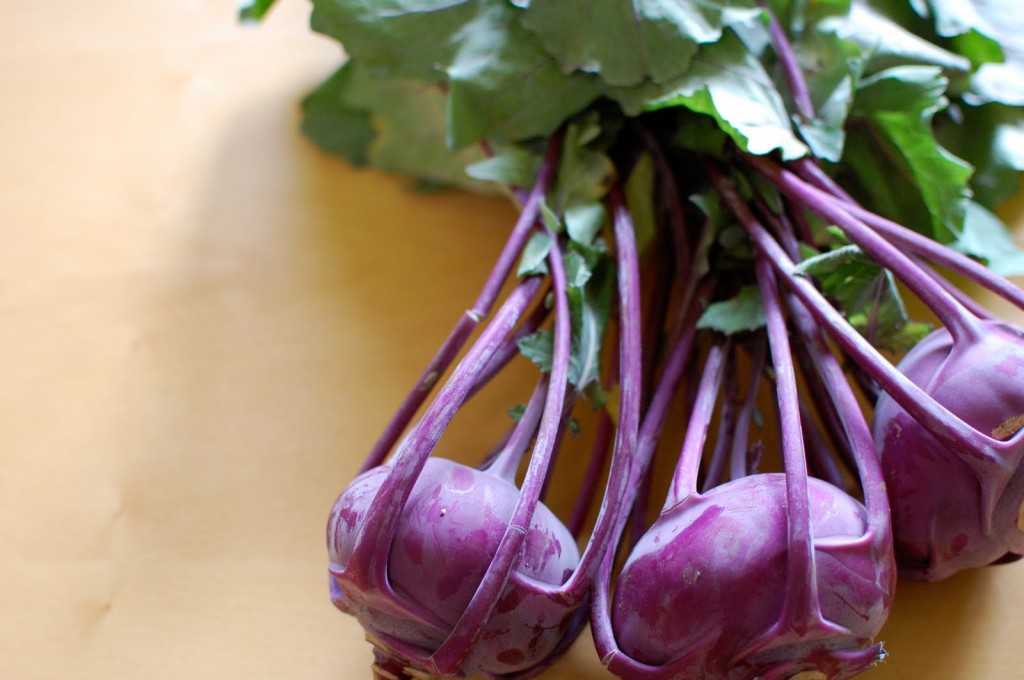 So the other day, I'm staring this beautiful bunch of kohlrabi in the face, or, in the weird UFO-like purple tendons, and I start thinking that you might be looking for something to do with your big beautiful bunch of kohlrabi. Yeah?
There are a lot of possibilities here–this is a vegetable that will treat you well. Eat the greens like collards, and peel the pretty outer layer off of the bulb. Peel it all off, and even a little bit of the flesh to make sure that you've got ever last bit of the tough skin. From there, you can go raw, you can shred it in a slaw, you can put it into a soup, mix it with mint and puree it- I mean it- this one is happy with all your variations. It has an apple like taste, but more savory and mild.
All that said, I had fries on the brain. And although I'd never heard of kohlrabi fries, I thought it had a pretty good ring to it.
Potatoes, shmatatoes. I have found a new love.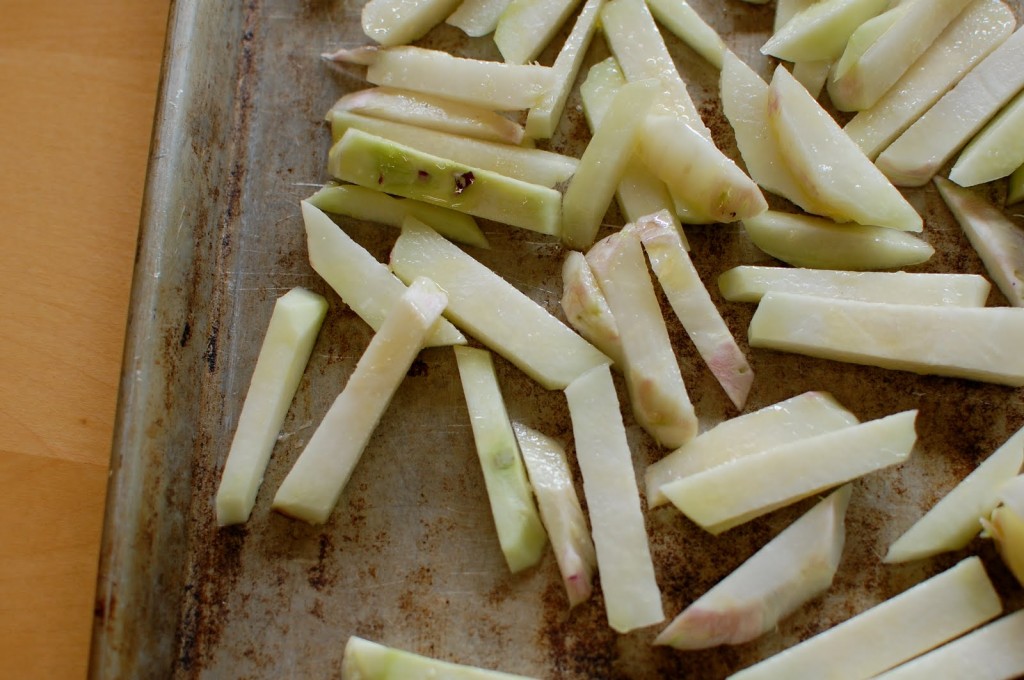 Kohlrabi Fries
1 bunch (about 4 bulbs) kohlrabi, purple or green
olive oil
salt
Preheat the oven to 425 degrees. Separate the kohlrabi bulbs from the greens, and save for cooking later. Peel thoroughly, until you have a white orb of kohlrabi. Slice into rough fry-like slices. Toss with a glug or two of olive oil and a pinch of salt. Spread onto an oiled baking sheet and bake for about 40 minutes, or until brown and tender. Serve hot, with a bit more salt to taste.