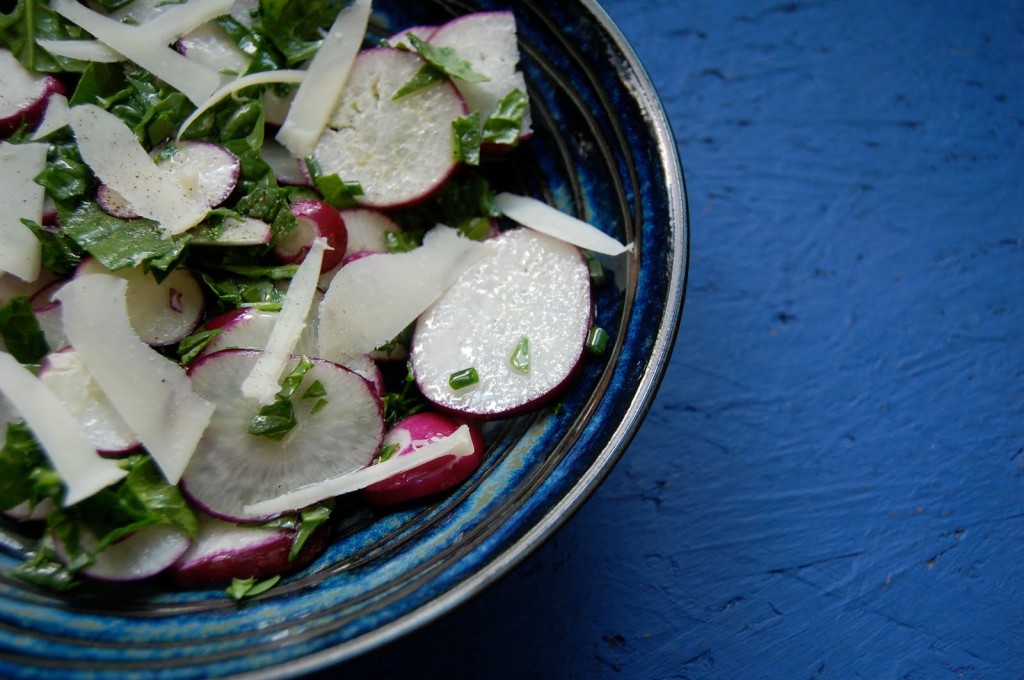 I have a couple of things I need to tell you!
Nothing huge or substantial, but details I think you will appreciate.
It is a gray and windy morning (my favorite, secretly), and it is mother's day (happy mother's day!) and this is my 300th post (wahoo!). Rosie has been walking around for the last couple of days with a little sparkly tissue paper wrapped present, voicing a countdown to Mothers day (hooray! 2 days, 1 day, etc) and at 6:30 she woke me out of a dream that I was in Japan, and informed me that it was time to open the sparkly package. It was in fact, the most beautiful bookmark I have ever seen, covered with the word that she knows best how to write, that is "LOVE". Joey shyly pushed a package in my direction, a new and sturdy food mill inspired by a conversation by our local resident French store owner who claims that the food mill is the only way to create silky hummus. This morning, we will pick Sadie up from a sleepover and we will head over to a mother's day wildflower hike over at the cobble. And so the day begins.
Tomorrow is the election, and I'll tell you how all of that goes. Either way, I'll have more time to cook again. Yay Hooray! I actually haven't had granola in the house for weeks now. Without granola, I am hungry all the time.
Yesterday, there was a rainbow that ended in our backyard. The bottom of the rainbow fluttered over our gone to seed dandelions. If that isn't magic, I don't know what is.
And the best thing? The farmer's market started yesterday. It poured for most of it, and there was even a few dashes of lightning, but I was so happy to be there. Even in the rain, people came out to celebrate the vegetables, and we pretty much sold out of everything. The table was covered with these radiant and lovely radishes, and people drifted over, semi-possessed, and pointed at the radishes. Over and over, customers gave me their two dollars, took their radishes without a bag, and I could see them eating them whole before they were even out of the parking lot. Radishes in spring do that to people. Somehow they are the answer to all that old food we eat all winter.
We had a couple of other treats on the table: baby asian greens, sorrel and pea shoots. There were a few bunches of elegant chives with tightly budded flowers, and bags of tender baby arugula. All morning, I was telling people about this salad that I had made earlier in the week- handing them a bunch of radishes, a bag of arugula, and a bunch of chives. They nodded and purchased the whole array of ingredients, but by mid market I started urging the purchase of two bunches of radishes instead of one. I knew that the siren call of the radishes would be to strong; the radishes would never make it home and the salad would never be made. So although there is one bunch of radishes in this recipe, go for two. Then you can eat your radishes in the car with wild abandon, a pleasure I would never want to deny you.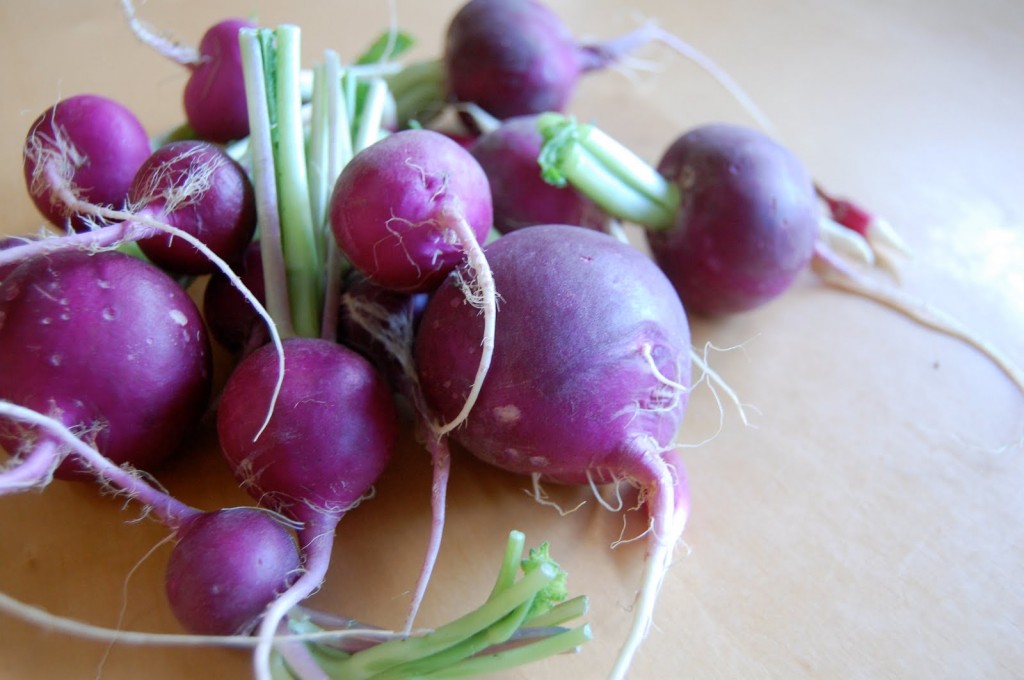 Radish Salad
adapted from Deborah Madison, Local Flavors
1 large bunch of radishes, sliced thin, greens removed (if greens are in good shape, sautee in butter, fabulous!)
2 tablespoons snipped chives
2 handfuls baby arugula or spinach, chopped if it is larger than 2 inches in length
a glug or two of good olive oil
kosher salt
freshly ground pepper
about ten peels of parmesan cheese, peeled with a vegetable peeler
In a large bowl, combine the sliced radishes, chives, arugula, salt and pepper. Pour a glug of olive oil in the bowl- just enough to coat the mixture when you stir it. Lay the salad out on a platter, and top with peeled parmesan. Top with a touch more salt and pepper if needed.