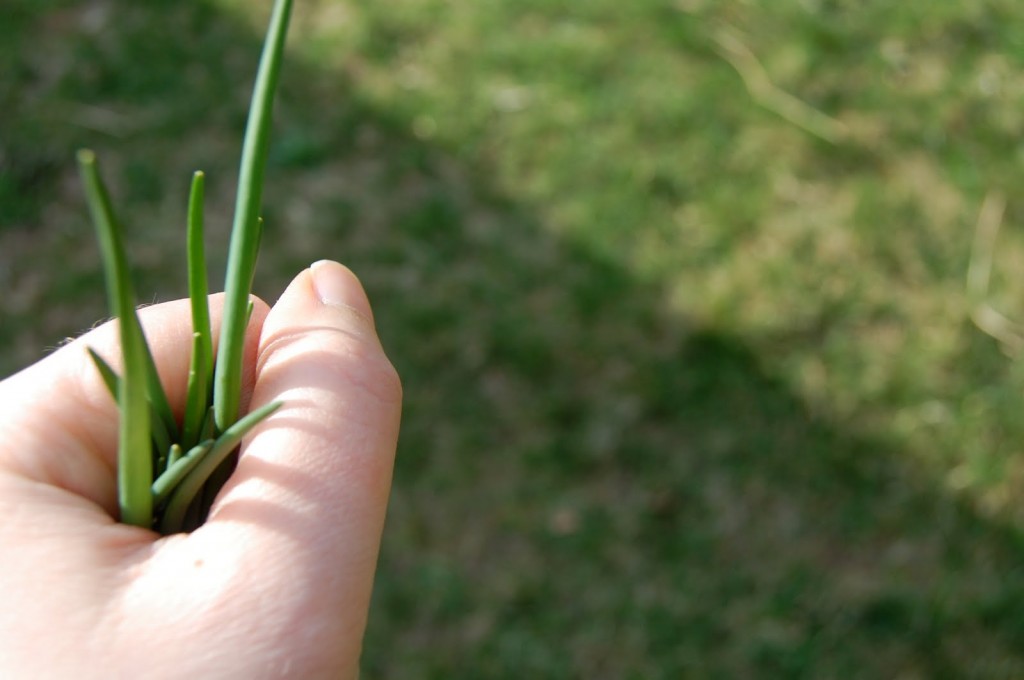 I wonder if there will be a time when I am such an experienced gardener that I won't feel compelled to let out an audible yelp when the first herbs emerge again. Someday I'll take it all in stride, and when new gardeners ask me inane questions, I'll coolly answer with only the slightest tinge of a smile.
But that's not now. Now I cheer, and I do a little dance around the yard.
Because the truth is, I still don't believe it. I don't believe that perennials will come back, and I sure as hell don't believe that my seeds will turn into plants.
And sometimes they don't.
But, when they do, it seems nothing short of a miracle.
I am overwhelmed today. There are too many things right now. I'll leave it at that. But when I looked at my list after dinner, and Joey saw my face all pinched up, he said, "Go plant those damn radish seeds you've been talking about." There were other items on that list that were far more pressing, but I went, and before I knew it, I was actually humming, I was so happy. The sun put on the most lovely show for me as it set, and when I was just finished with my four little uneven rows of carrots, beets, and radishes, the sky went and rained for me. Can you believe it? Just out of the blue, like a little hand, patting my back, saying, "Good job, honey, no need to drag out that hose. Go on inside, and we'll finish up here."
Now I'm back with that list, but I feel a little better. Thank you, April.
And the chives? The chives are back, and the tarragon and oregano are on their way too. Glory be. I will be eating many herb butters from here on out, and I hope you will join me.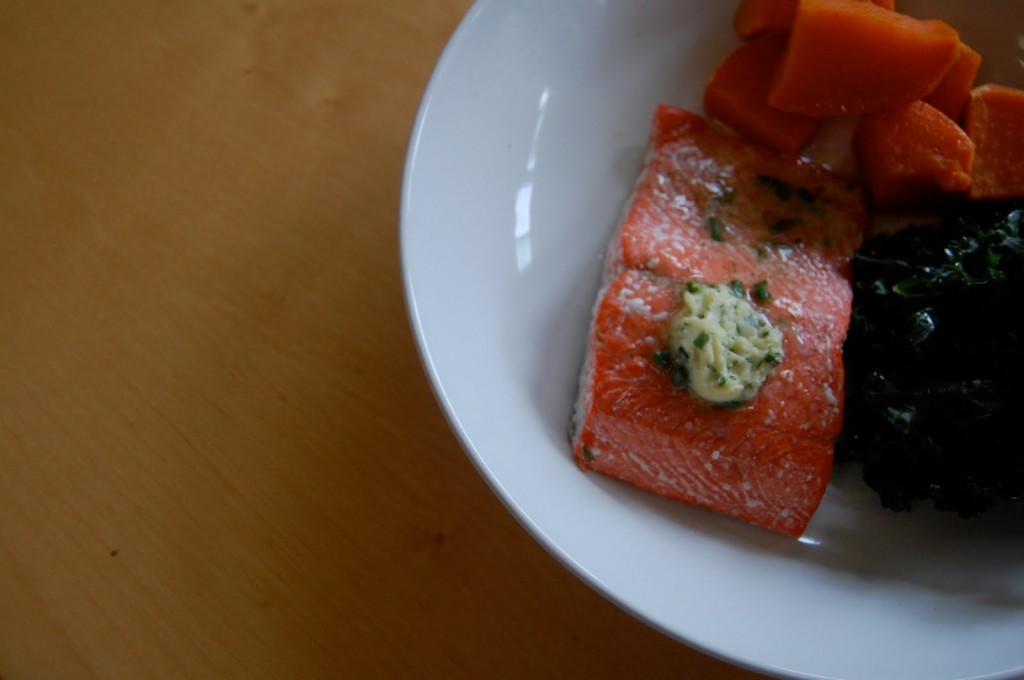 Baked Salmon with Herb Butter
adapted from Alice Waters, The Art of Simple Food
serves 4
1 pound wild salmon fillet
salt and pepper
olive oil
1/4 cup butter, softened
generous squeeze of a lemon
kosher salt
Herbs of your choice, but chives and dill are especially nice with salmon, about 1 T of each
Preheat the oven to 425 degrees.
Prepare the herb butter: Combine the butter, herbs, lemon, and a pinch of salt. Mix well.
Cut the salmon into 4 pieces. Arrange on a parchment lined baking dish. Season with salt and pepper and drizzle with olive oil. Bake for 7-9 minutes, until just cooked through. Serve with a large dollop of herb butter on top of each piece.