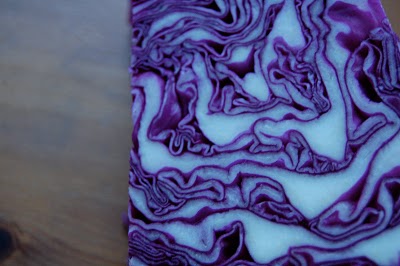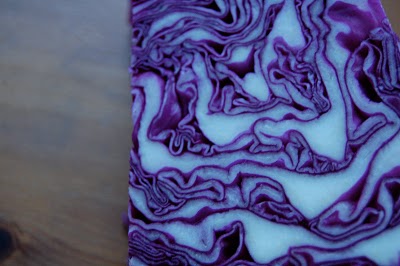 And with that, cabbage week comes to a close.
I have learned a little bit about the cabbage this week.
That a few cabbages go a long way. With three cabbages, we have feasted like royalty. Three cabbages became a decadent and buttery stew, they twirled and whirled to become fancy stuffed cabbage, and they made the most lovely sagey potato gratin.
That the cabbage is a giving vegetable. Unlike some specimens of the vegetable kingdom that challenge you to brave their thorns and stems and skins, the cabbage offers a half here, a half tomorrow; it invites you to take a bit off of it's happy orb, to chop a bit finely or roughly if you prefer, and to do what you like.
That the cabbage is beautiful, and loves to be photographed, is pleasing to hold, to look at, and to prepare.
That the cabbage may need to be forced upon its eater. Its flavor is far superior to its reputation, and therefore we must ignore the forceful mumblings of those who profess not to be "cabbage people". When presented with such a guest, a gentle urging is necessary, such as one would give a child, "Just a bite. Just a quick try." And soon, the plate will be clear.
And with respect to the multitude of virtues that the cabbage holds, I think I will wait a week or two before my next cabbage. There is one more left in my refrigerator, and as (one more strength) the cabbage is quite a keeper, it will wait patiently until I am ready again.
Before the week ends, we will have on more little bowl of cabbage, a humble warm and wintery salad to eat along a bit of meat, or rice, or whatever pleases you.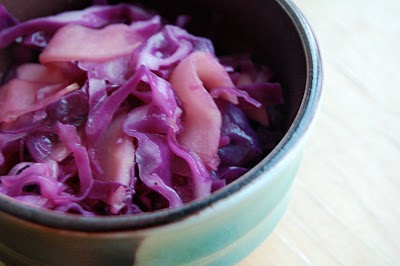 Warm Cabbage and Apple Slaw
adapted from Alice Waters, Chez Panisse Vegetables
serves 4
1/2 red cabbage, cored and cut into thin ribbons
1 small onion, halved and cut into thin slices
1 crisp apple, peeled, cored, and cut into thin slices
1 tablespoon olive oil
1 teaspoon red wine vinegar
juice of 1/2 lemon
kosher salt and freshly ground pepper
In a large sautee pan, heat the oil over medium heat. Add the onion and cook, stirring, until the onions turn translucent and start to brown, about 1 minute. Add the apple and cook for another minute. Add the cabbage and a bit of water, and cook until the cabbage starts to soften but is still crunchy, 3-5 minutes. Add the vinegar and lemon juice, and toss well. Add salt and pepper to taste and serve warm.