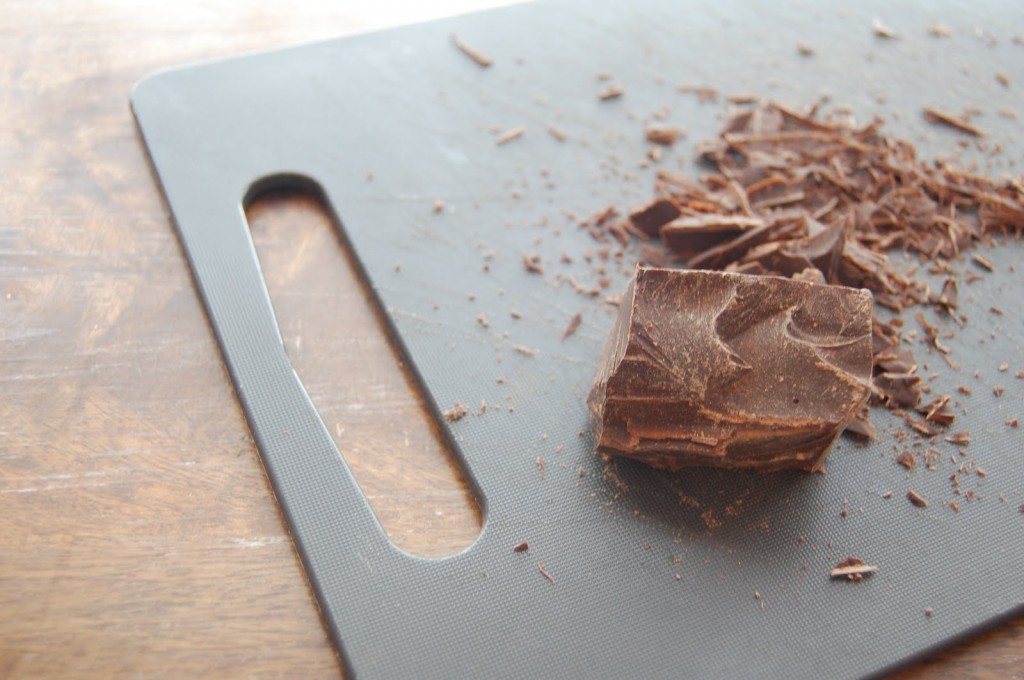 I have a present for you today. It's my birthday week, and this is how I do things.
I've got something good for you.
I've got a decadent and fabulous dessert that you can make in ten minutes.
I'm serious. At 1:00 I realized that I didn't know what I was going to write about today. I opened up a few cookbooks, and came across this beauty of a recipe, which Sarah had made as a dessert for her salon dinner party back in August. I was a guest at that one, and it was fabulous.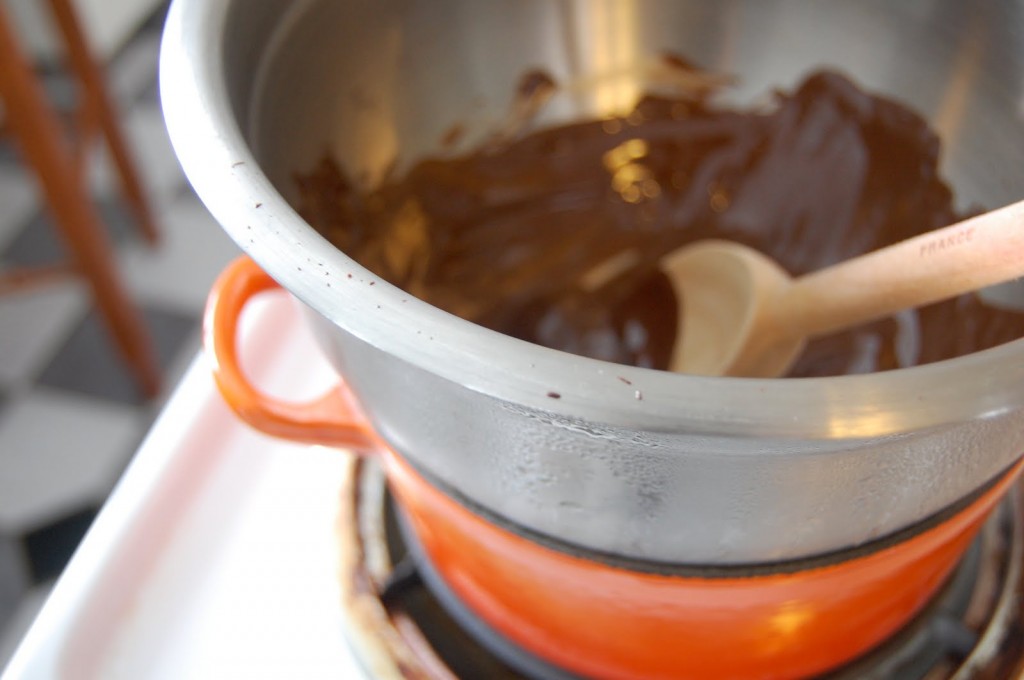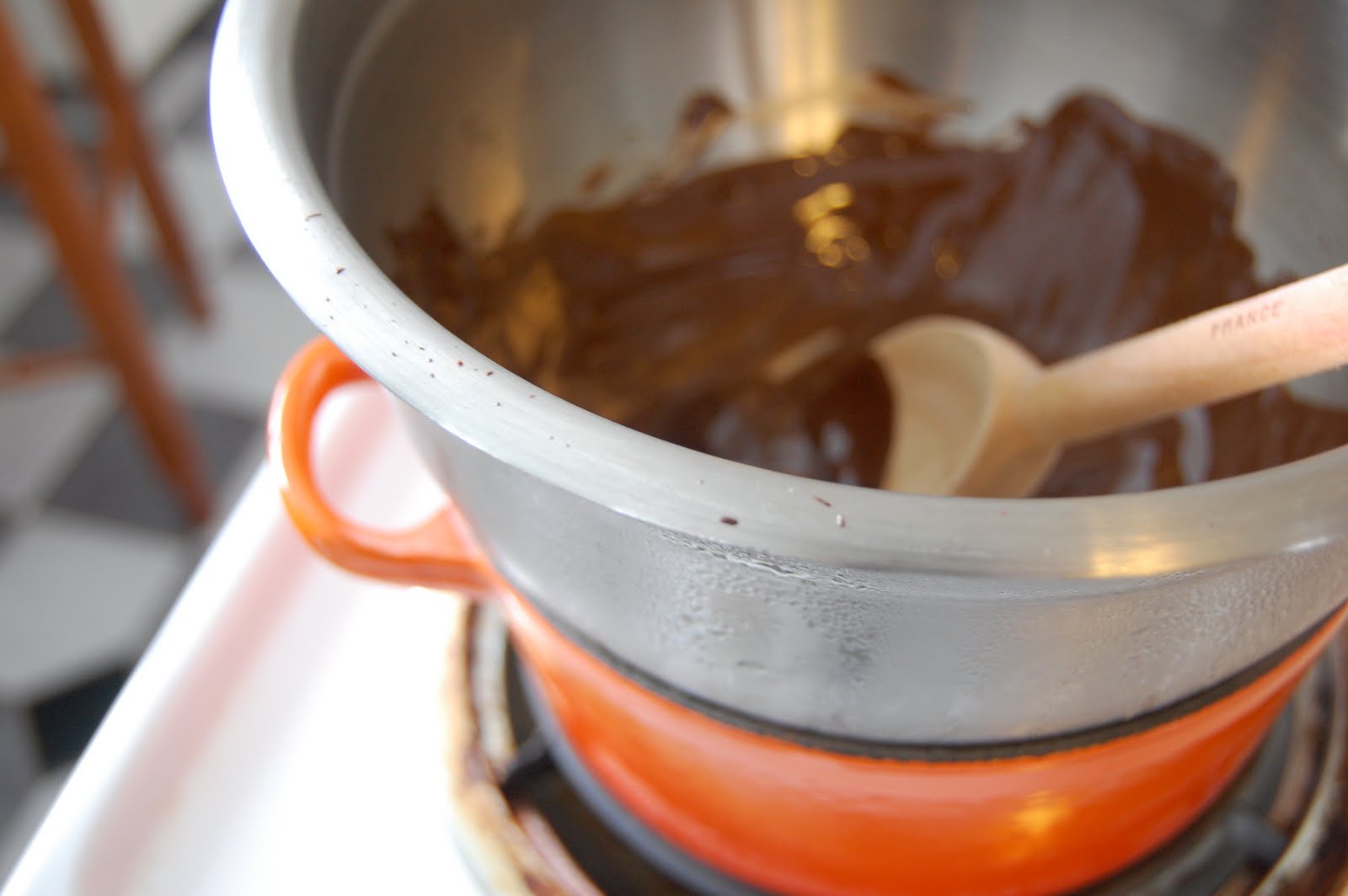 I had gotten a little overexcited about making ricotta last week, and I had a pound of it in the fridge. I came to this realization at about 1:05. On went the pot of water to boil for the chocolate, which was simmering by the time I had chopped the chocolate. Melt and stir, melt and stir. 1:10. Melted chocolate, ricotta, vanilla, a touch of honey into the food processor. 1:12.
I topped with a bit of double spun raw cream, snapped a few pictures, and I was eating it by 1:15.
Well I had to make sure it was really good before I told you about it, right?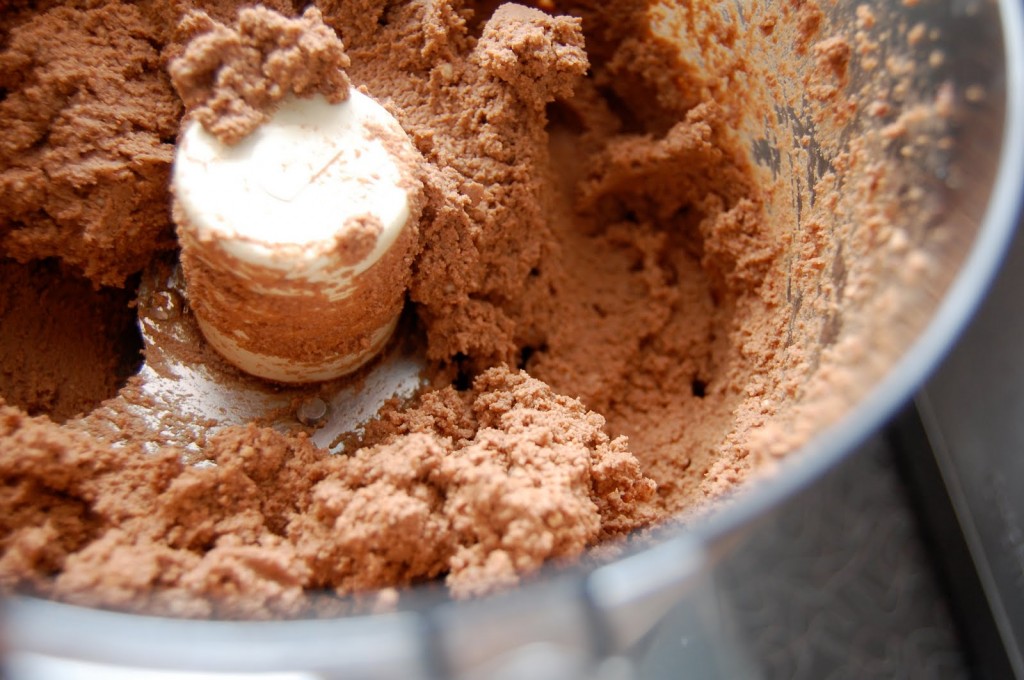 This is far too good to be this easy. I'm serious. I'm telling you now how fast it is, because I am a terrible liar, but when you pull this together for someone who you are trying to deeply impress, I give you full permission to keep that information from them. In fact, why don't you melt a little extra chocolate so that you can smear it on your face, just to show how hard you worked on it.
A note on ricotta before we begin. Of course, the better the ricotta, the better the mousse. I like to make ricotta using this method, which makes a very dry, larger curd ricotta. That sort of ricotta makes a stiffer, dryer mousse, similar to a traditional chocolate mousse in texture. If it is too dry for you, you can add a touch of heavy cream as you go. This stiffer mousse is ready as soon as you have whipped it, although it certainly can be refrigerated if you're not ready to eat it. If you use creamier smaller curd ricotta, like what you will find in the store, the mousse will be softer and a bit more liquid, and also lovely, although requiring at least 2 hours in the refrigerator before serving.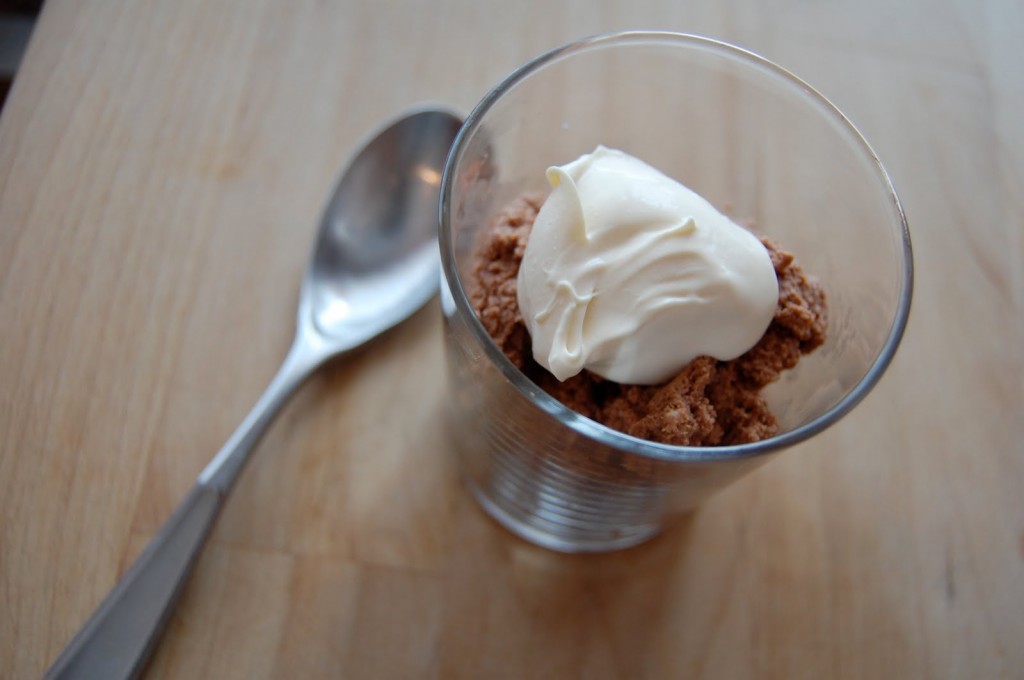 Chocolate Ricotta Mousse
adapted from Moosewood Restaurant Book of Desserts
3 ounces dark chocolate
1 pound ricotta cheese (see note, above)
1 1/2 teaspoons pure vanilla extract
1 Tablespoon honey
1 cup heavy cream
1 teaspoon maple syrup
Melt the chocolate in a double boiler. You can fit a metal bowl over a pot of water. Just make sure that there is no space between the two. Put about an inch of water in the pot and bring to a simmer. Do not let it boil. Fit the bowl on top, and put the chocolate inside of the bowl. Stir the chocolate until it is fully melted.
Combine the melted chocolate, ricotta, vanilla, and honey in the food processor. Process until it is smooth, about 30 seconds.
Beat the heavy cream with the maple syrup until holds soft peaks.
Refrigerate if necessary (see not above). Serve in little cups, topped with whipped cream.