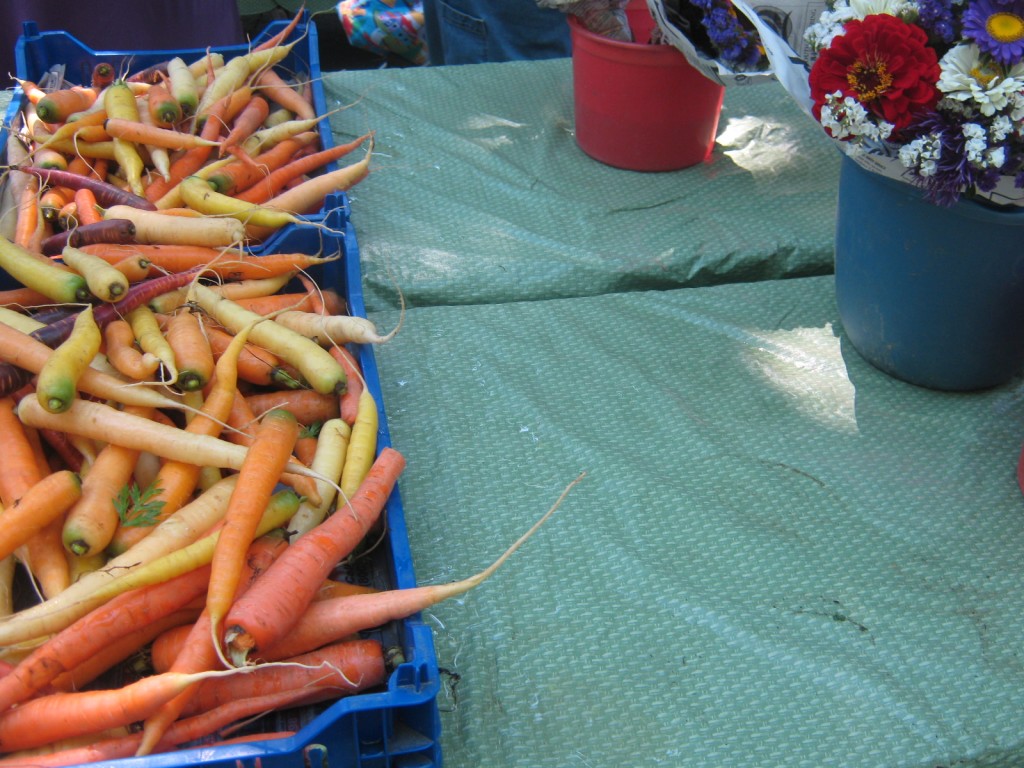 I am feeling a little bit sarcastic about the new Gourmet cookbook. I really don't know why, but I keep making snarky comments to myself about it. I've heard that when one is seeing a therapist for a long time, you can tell that it's time to stop when you start getting mad at them. It's a separation thing. I'm breaking up with Gourmet before it can break up with me. Maybe I am protecting my fragile heart.
Because I know how ridiculous this is, I will be cooking out of Gourmet Today this week. Also, I have it from the library, and it's due this weekend. I order most of my cookbooks from the library, and when I've paid as much in overdue fines as the cookbook costs, I take that as a sign that I'd like to own it. It works out well for the library, and what's good for the library is good for us all.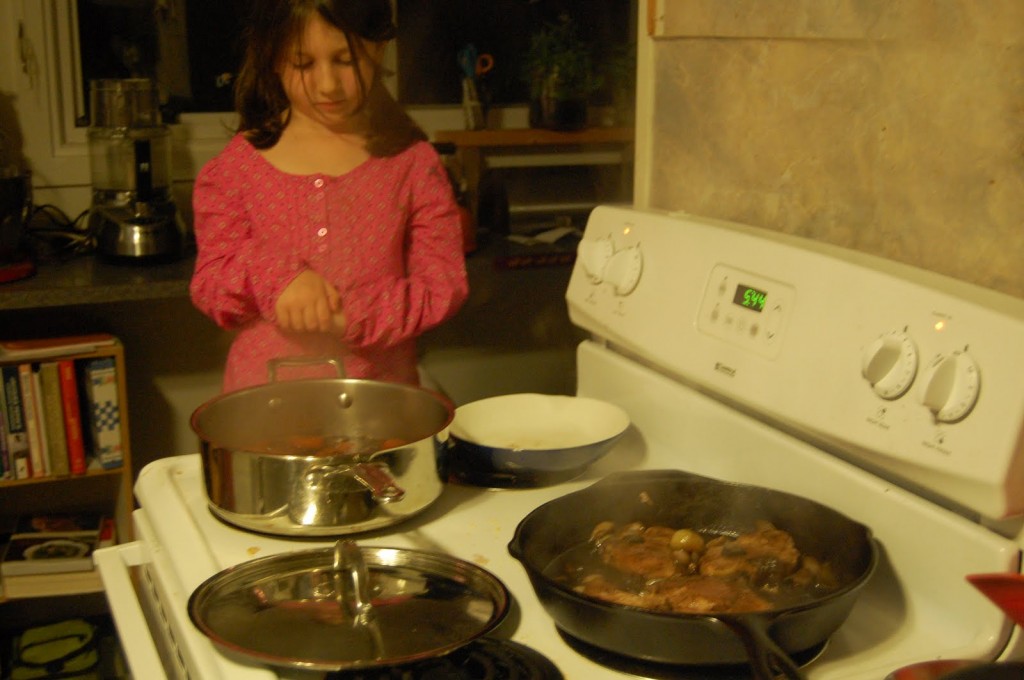 That's Sadie standing on her special "complain about Mommy's cooking stool." Those are some pretty fabulous pork chops which I'll tell you about soon. (Oh, come on, you understand- I'm writing one post a day! I can't give you two recipes at once! Not this month at least…)
Sadie's checking out these red-wine-and-maple-glazed carrots. Yes, those hyphens are all part of the original recipe. Withholding snark. She's telling me that I'm going to set off the smoke alarm, which is probable, and that it looks like there are worms in the carrots.
"No honey, those are shallots."
"What are shallots?"
"Shallots are shallots. Shallots are delicious. Go play with Rosie."
I can't say that shallots are like onions, or like garlic, because they will get nixed. And they're not really. I hold to my definition that shallots are… delicious.
"That looks like blood. What is that?!!!"
"That is wine."
"I can't have wine!"
"Sure you can. When it's cooking with carrots. Go play with Rosie."
"RosieEEEEE! Come see the worms in blood!"
Argh.
I recommend these carrots. I was putting them on a trial run for Thanksgiving and they passed the test. Sweet and fancy, easy and a little bit intense. Better with mild meat I think, like turkey for example. Let me know what you think. As long as you don't think the shallots look like worms. I've had enough of that, missy.
Red-Wine-and-Maple-Glazed Carrots
from Gourmet Today
3 Tablespoons unsalted butter
3/4 cup thinly sliced shallots
1 teaspoon chili powder
3/4 teaspoon salt
1/4 teaspoon freshly ground pepper
2 pounds carrots, peeled, and cut diagonally into 3 inch pieces
1 cup dry red wine
1/4 cup pure maple syrup
2 teaspoons cider vinegar
2 tablespoons chopped fresh dill (I have to admit- I left this out. I think it would be great, but my dill is dead and gone.)
Heat butter in a 12-inch heavy skillet over moderate heat until foam subsides. Add shallots and cook, stirring occasionally, until softened, about 4 minutes. Add chili powder, salt and pepper and cook, stirring, until very fragrant, about one minute. Add carrots, wine, and maple syrup, bring to a simmer, and cook, covered, stirring occasionally, until carrots are tender, about 20 minutes.
Add vinegar and boil, uncovered, until liquid is reduced to a glaze, 3 to 5 minutes. Remove from heat and stir in dill.