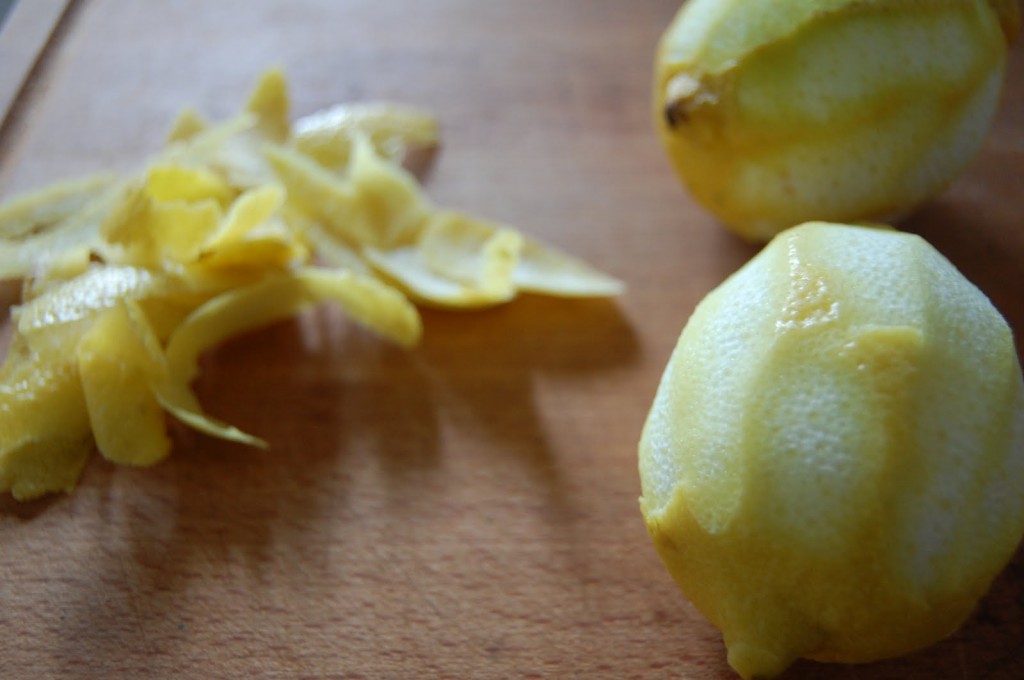 I'm always fascinated by the flavors that people are drawn to. I think that there must be a direct correlation between one's personality and their favorite tastes.
When I was three, my mother walked on on me finishing off an entire jar of pepperoncini peppers- I think she might of stopped me before I drank the juice. I'm not quite sure what that says about me, but I'm sure it says something. Or maybe it was just that I was so excited to find something to eat besides brown rice and adzuki beans. (Let's remember that I came from a house where we called the crispy part of the fried egg "bacon" and ate vitamin C's as candy).
I often know what I want to eat because I can already taste it in my mouth. Sometimes the quality and the sensation of that desired taste is so palpable that I am half mad until I actually eat it. Often the flavor has something to do that mystical citrus, the lemon.
I am a lemon lover. I know many are not, but I love lemons with every taste bud I have. I squeeze lemon into my chicken soup, I dress my salads with lemon, and I'll eat a whole pan of lemon squares if there is no one around to share them. But most of all I love lemon peel.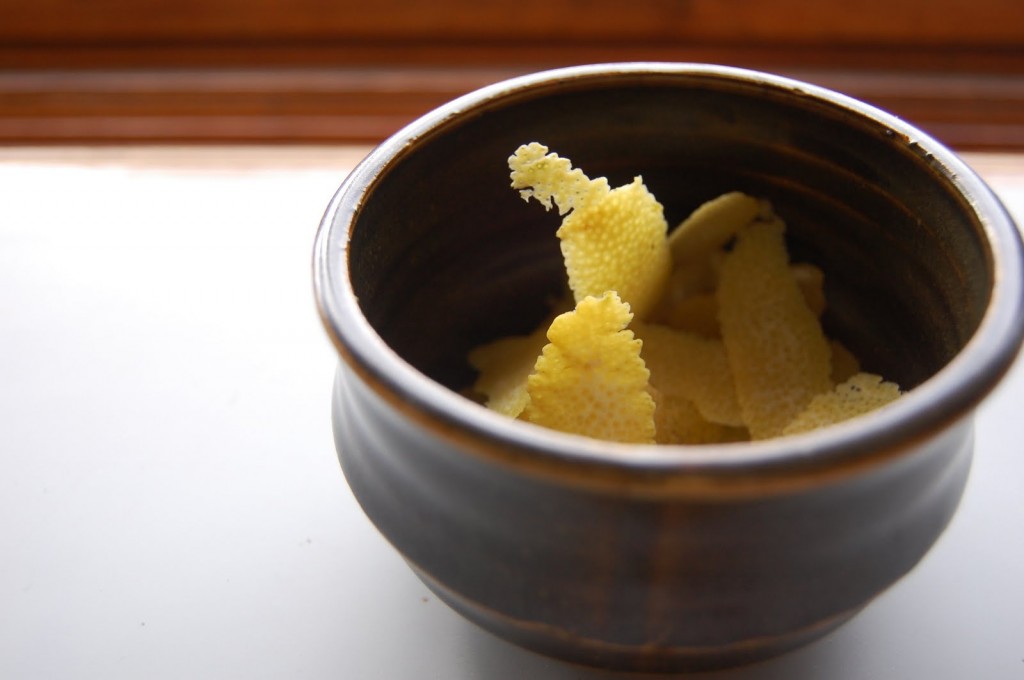 I love how the peel has so little to do with the lemon. It has no sourness, only a rich hint of bitter mixed with a whole lot of fancy. When I read Laurie Colwin's piece on lemon rice pudding, I became a bit monomaniacal. Her essays tend to do that to me these days.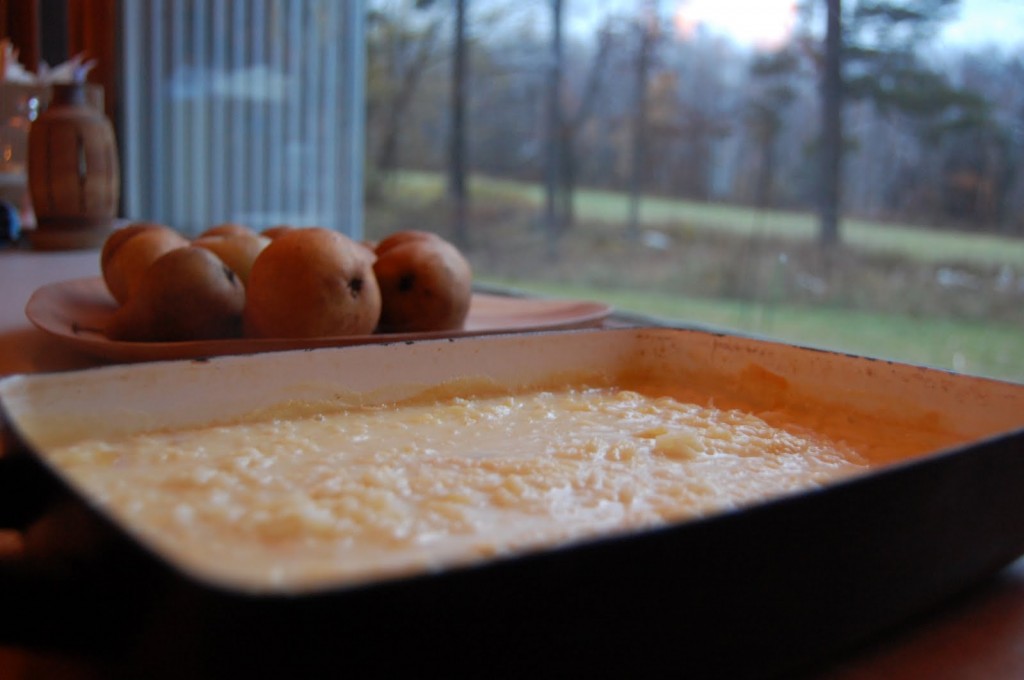 This is the easiest rice pudding you will ever make. Our friends Jordan and Quinby were visiting from Virginia with their lovely blond children, and as I stirred the chicken soup before their arrival, the pudding cooked away in the oven.
It did not disappoint. The lemon rind infused the very grains of rice, and the creaminess was exactly right. It was perfect.
For me, that is.
Joey grimaced with his first bite- then slowly worked through his little bowl, delicately removing the little moons of half dissolved lemon peel. Sadie had one bite and demanded ice cream. Jordan asked if I wouldn't be offended if he added a bit of maple syrup.
And of course I wasn't. I was too busy being in heaven. Rosie closed her eyes with every bite, and cleaned her bowl. Quinby ate her's and her children's with a happy sigh. "Ah Lemon."
So be warned, this might not be a crowd pleaser. But if you are at all like me, this will please you, and that's good enough.
Lemon Rice Pudding
from Jane Grigson's Good Things, made irresistible by Laurie Colwin in More Home Cooking, and slightly adapted by me
serves 6-8
1/2 cup basmati rice
2 lemons
3 cups whole milk
1 cup half and half
3 Tablespoons sugar
Preheat the oven to 250 degrees. Peel the lemons with a vegetable peeler, taking care not to include any of the white pith. When you have a nice pile of peel, take your knife to it and chop roughly. Set the naked lemons aside.
Wash the rice. Put the rice, chopped lemon peel, milk, cream and sugar into a large casserole. Bake for 2 1/2 hours, stirring every 45 minutes or so. When it is done, add the juice of the lemons. Serve warm, or chill, depending on your patience.