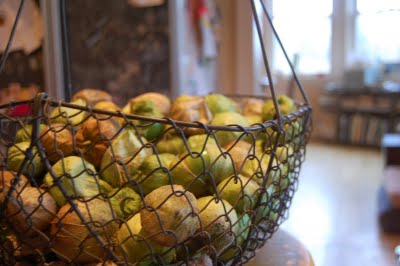 October might just be my favorite month for cooking. The cold air drives me straight to the stove, and the garden is still spitting out more produce than I can manage. The squash are taking over, but at the same time there are those few plants that are hanging on till they are done in by the frost, insisting on producing their summery fruit to the very end.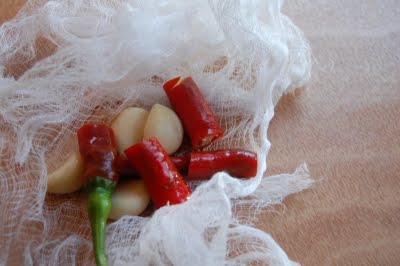 One of these tenacious plants is the husky tomatillo. Through August and September the tomatillos are happy to be blended into tangy salsas day after day. But if you have tomatillos growing in your garden, you have experienced the October tomatillo rush. The tomatillo, in denial of the coming winter, has covered itself with perfect fruit, and the frost will inevitably move in before they can all bust out of their papery skins. What to do with all of these premature tomatillos that you have rescued from their frosty fate? It is too cold for salsa; we therefore must make soup.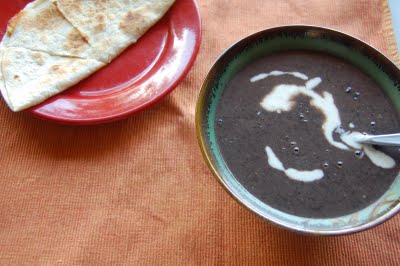 Black Bean and Roasted Tomatillo Soup with Garlic Yogurt
Adapted from Alice Waters, Chez Panisse Vegetables
For the soup:
7 cups cooked black beans
10 tomatillos, husks removed
olive oil
salt and pepper
½ hot pepper
6 cloves garlic, peeled
1 ½ onions, diced
2 Tablespoons miso
For the yogurt:
1 cup plain whole milk yogurt
1 clove raw garlic, finely minced or pressed
a squeeze of fresh lemon
a pinch of salt
Preheat the oven to 350 degrees. Cut the tomatillos into quarters, and toss lightly with salt and pepper. Place in a heavy bottomed, ovenproof dish just big enough to hold them in a single layer, and roast for fifteen minutes in the oven, until they are soft.
While they are roasting, slice the onions very thin. Cook them with olive oil in a large soup pot, seasoning with salt and pepper. When they are soft, add 5 cups of the beans (reserving the other two cups of beans) and about two cups of water. Bring to a boil, then lower the heat and simmer, covered.
Wrap the garlic and hot pepper in a piece of cheesecloth. Tie it closed, and drop the sack into the pot of beans. Cover and let cook on a low heat, stirring often, for 20-30 minutes.
Remove the cheesecloth. When the tomatillos are roasted, put them into a blender or food processor and puree. Add the puree to the soup.
Put the miso into a small bowl and combine it with a cup of the soup. Stir until the miso is dissolved. Add the mixture to the soup. Then with a blender or an immersion blender, puree the soup. After it is fairly smooth, add the remaining two cups of beans.
Add salt and pepper to taste.
Combine all yogurt ingredients with a whisk. Serve soup topped with yogurt.