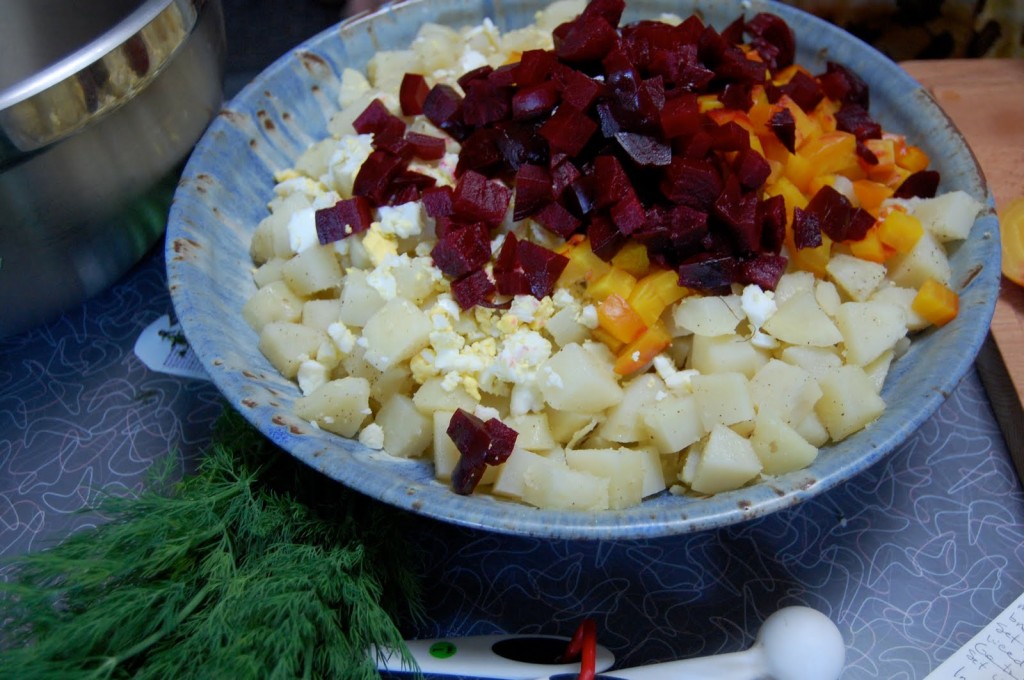 I've got a serious flaw, and if I don't do something about it, I'm going to give myself an ulcer, or high blood pressure, or one of those stress-y issues.
I'm a big party thrower. I just love it. We had over 100 people here on New Year's, packed wall to wall, and although it was so loud that no one could actually talk to each other, it was the best way to bring in the new year. You know how I feel about dinner parties, and I'm always looking for excuses to feed groups of people.
But I'm not actually so good at it. Channeling Martha is not a talent of mine. Oh, sure, the party itself always works out–one thing I love about parties is that people are usually just happy to come and eat and have a good time, and they don't tend to be so picky about the details. But the real issue is that I'm never prepared.
I have a good friend who throws a few very lovely parties a year. There is always Prosecco and tapanade and classy square plates. Her parties are calm and wonderful, and she has a friend who she hires every time, just so that there can be a kitchen master to handle all the plate gathering and drink getting. The idea of hiring someone to help out took me a few minutes to adjust to, until I realized that she, unlike me, actually has a moment to talk to her guests.
So yes, bringing in someone to help is a good idea that I haven't yet utilized. In the mean time, I must go through several hours of party monster me. I dictate, I cry, I sweep. I chop, I spill, I break things–I think from the outside it must be pretty entertaining to watch. And by the end of it all, the food is literally thrown on tables, I'm still running around trying to find the wine opener, and someone has mercifully shoved a cup of Sangria in my hand. I inevitably haven't eaten or drunk water in hours, and most likely I have to pee. Of course, I didn't get in that shower that I so carefully planned, and I have dirt smeared on my face for trying to put geraniums in the planter five minutes ago. Odds are pretty high that I'm still wearing some part of my pajamas.
Welcome to my party. I'll be your hostess.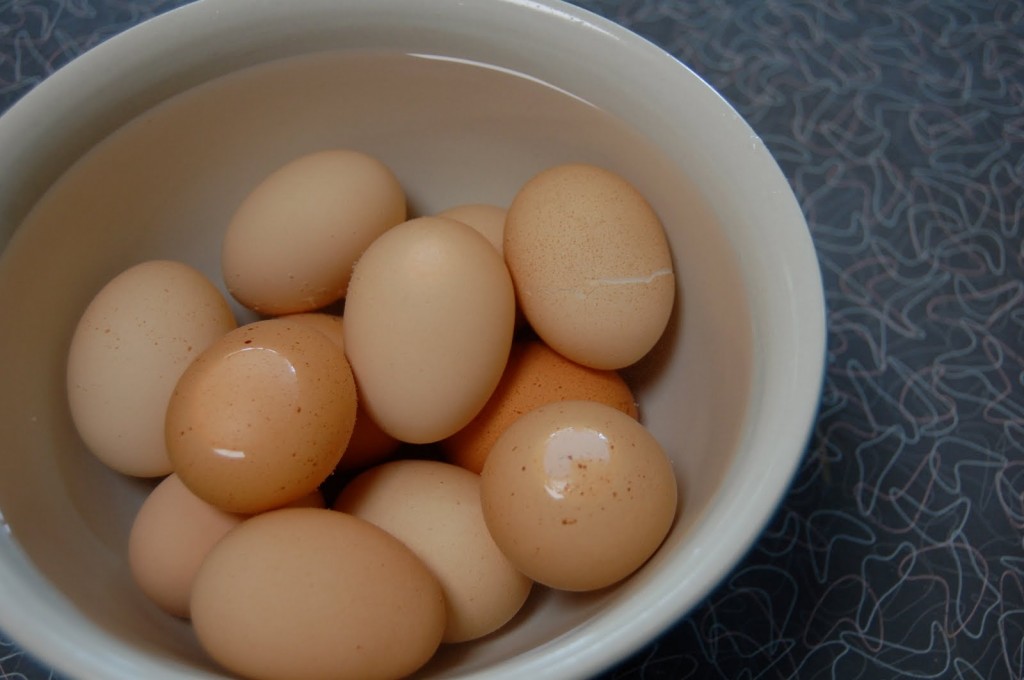 I threw one such party this weekend, a little backyard burgers and beer affair. I was determined to tame the weed jungle beforehand, and as there was a threat of rain, the house had to be picked up, the children scrubbed, the ice cream bought (realized that morning that NO! You should not make ice cream today!), all in what felt like about 20 minutes. In the end, of course, everyone was happy, well, fed, and forgave us when we ran out of beer (consenting to drink cheap white wine instead). But sometime in the future, I vow that I will figure out how to throw a party without hyperventilating for some part of the last hour before everyone arrives. Luckily I think potato salad is key, as it needs to chill and can be done well ahead (which I did not, hence, a bit more hyperventilating).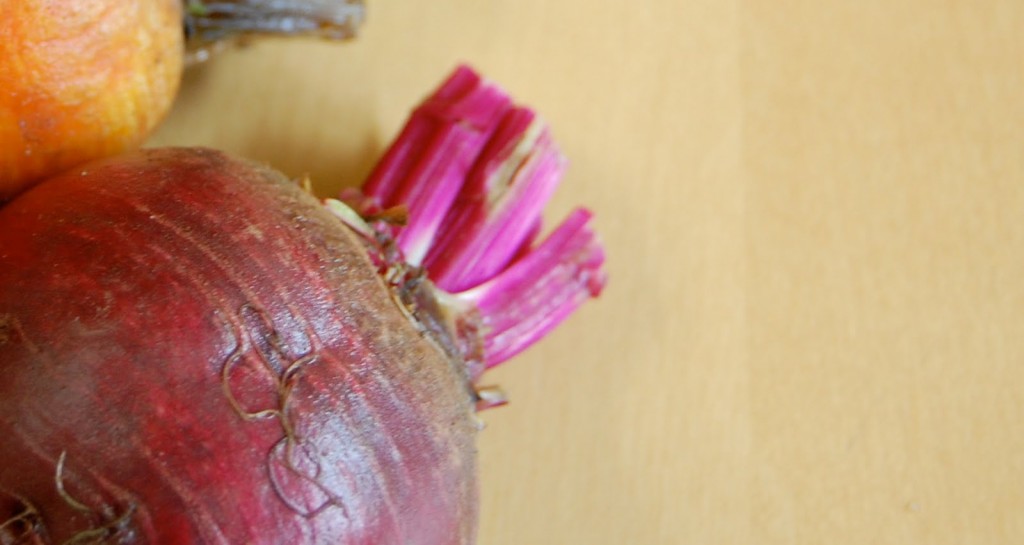 Potato salad. Maybe one of the most fantastic summer foods when made right. The distance between well-made, homemade potato salad and mayonnaise-y supermarket deli potato goop is like from here to Hawaii, and the goop gives the whole dish a bad name. In its summery essence, potato salad is the canvas for all of the things you secretly like to stir in together- pickles, eggs, fresh herbs, capers- it really says yes to all things. This isn't the first time that potato salad has made an appearance around here, but this one is so exciting, and it is almost Memorial Day weekend and all, so I had to tell you about this one too. There is a lot that I love about this particular incarnation of the picnic staple, but maybe the best thing about it is that it's pink.
Pink!
You are going to have to trust me on that one, because of course, as I was sprinting around the kitchen, I neglected to photograph the finished product. Typical party monster me. But here- let's go back to that half way made salad to give you a sense, and with the spoon in your mind you can stir this around, add a little mayo, a little dill, some chopped pickles…do you see it?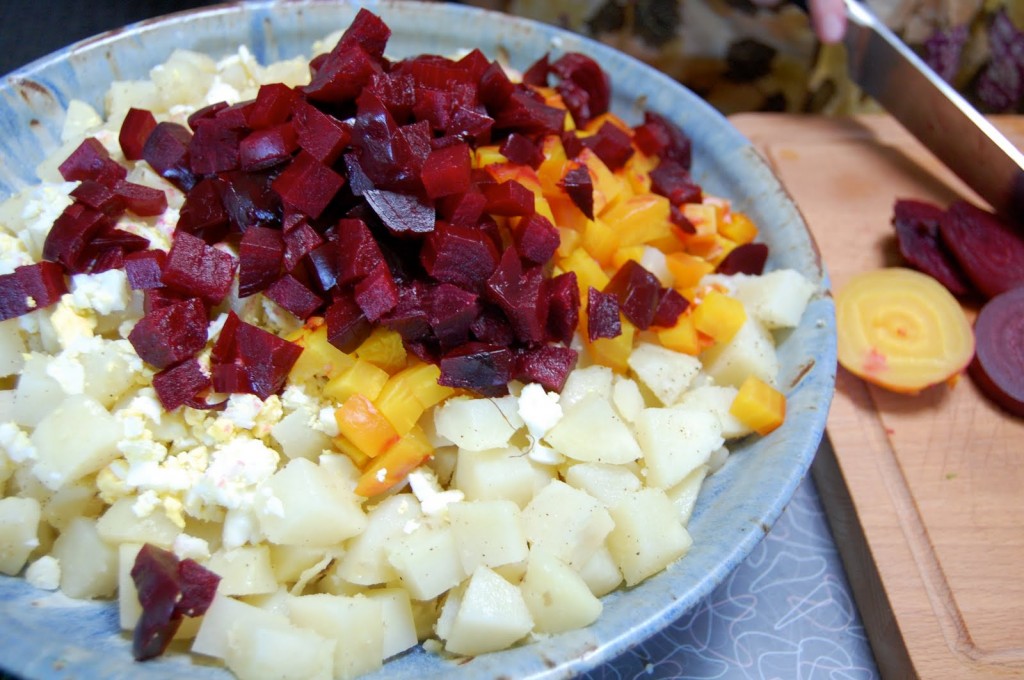 This potato loveliness is from a cookbook called Cooking with Cafe Pasqual's. For those of you who haven't passed your way through Santa Fe on some adventure or another, I will tell you that Cafe Pasqual's is simply one of the best restaurants in which I have had the pleasure to dine. I have eaten there many times, although only for breakfast, because their incredibly classy corned beef hash (classy yes! I kid you not!) is so good that it is difficult not to swoon right there at the mosaic table. The red chile hot chocolate revives you from the partial swoon, and gives courage to carry on. Breakfast at Pasqual's is a soul-feeding experience, and I've heard that dinner is even better, although my wallet never allowed for it. A month or so ago, we received the most spectacular care package from our friend Naya, who had tucked this book right in the top. I have shed tears over the beauty of the recipes in this book, real joyous tears.
I started the process of this salad in the morning, peeling potatoes, roasting beets, and then by the middle of the afternoon I had handed the entire recipe over to my mother, who on principle does not touch beets. Sometimes it is good to push one a bit beyond their comfort level, and she made very nice work of it indeed. The beets might seem like a bit of extra work for a potato salad, which they are, but everyone will ooh and ah ask for the recipe- I promise.
Russian Potato Salad
adapted from Katherine Kagel, Cooking With Cafe Pasquals
serves 8, and can easily be doubled (which I did) if you have many hungry mouths to feed
1 pound beets (can be a combination of red and gold, or just red)
3 pounds russet potatoes, peeled
4 1/2 teaspoons kosher salt
1 1/2 teaspoons freshly ground pepper
4 eggs, hard-boiled and peeled
3 dill pickles, finely diced (got any left from last summer?)
1/4 cup chopped chives
1/2 cup minced fresh dill
1 cup mayonnaise
Preheat the oven to 400 degrees. Wash the beets and separate them from their greens, leaving about 2 inches of the stem attached. Do not disturb the roots or peel the skin. Wrap each beet in tinfoil, place in a roasting pan, and roast for 1 1/4 hours, or until fork tender. Cool, slide each beet out of its skin, and cut into 1/4-inch cubes.
While the beets are cooking, place the potatoes in a large pot with 2 teaspoons of the salt and enough water to cover them. Boil until fork tender (about 20 minutes). Drain, cool, and cut into 1/2-inch cubes. Mix the cut potatoes in a large bowl with the olive oil, remaining salt, and pepper.
Grate 3 of the hard-boiled eggs on a box grater, and add to the potatoes. Slice the remaining egg and set aside for garnish. Add the beets, pickles, chives, and 1/4 cup of the dill to the bowl. Add the mayonnaise and combine. Adjust the salt and pepper to taste. Garnish with the egg slices and the remaining dill. Chill thoroughly before serving.