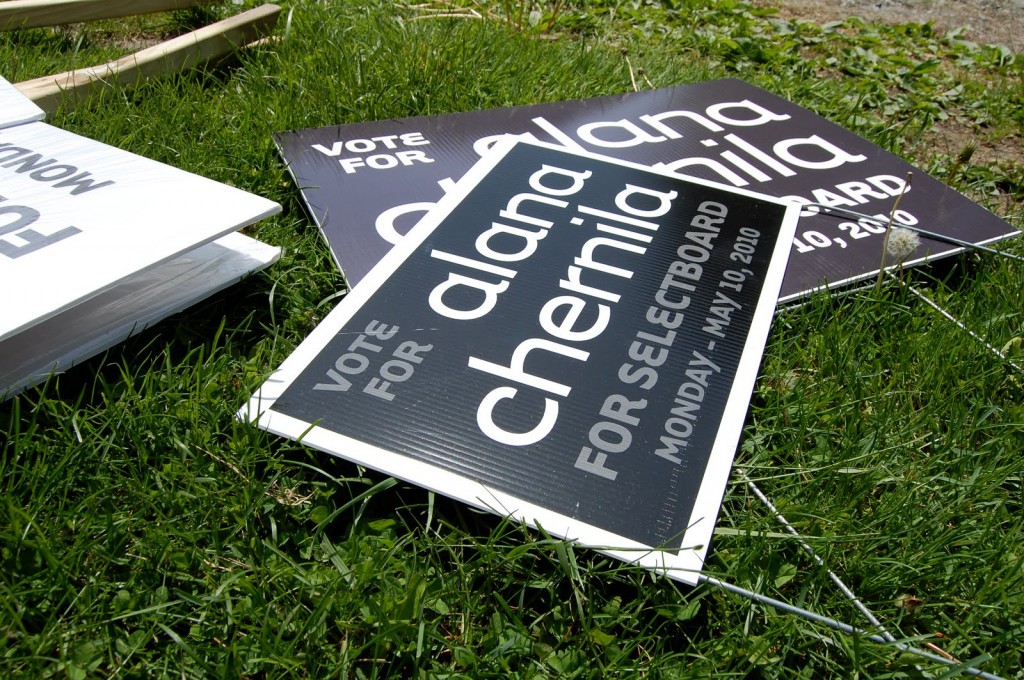 Oh, boy. I could add in a couple of expletives, but I'm still on good behavior.
Yesterday, in between sign holding and pacing around the house and making everyone dinner so that we wouldn't forget to eat, I sat down for a minute with my mother and brought up that topic that seems to be revisited quite a bit these days.
"Am I totally insane?"
My mother, as mothers do so well, put it in the perspective of the whole time line of all these years.
"You do this kind of thing. You always have. You're really good at keeping it interesting."
I guess we all have a talent.
At the end of the night I was at a little bar across from town hall, shakily sipping my vodka tonic.
Joey ordered dessert and just looking at it made me want to yak. You know I'm nervous when a brownie sunday doesn't draw me in. Joey just looked at me with this half amused "this is all great- let's change the world, but then let's go home, talk about our day, and maybe watch a Buffy" look that absolutely keeps me going through these moments. There were some other kind souls sitting with us while the vote was tallied, and as they talked amongst themselves, I whispered my own little mantra…"good if I win, good if I lose."
Really, that's the truth. As I've said before, I've got other things to do! I have radishes to grow, and recipes to test! But, if? If then, I'm ready. This is my town, and if I'm going to be here, I'm really going to be here. There is work to do, and I've got my gloves on. I'm even ready for the prickers. Ready as I'll ever be, that is.
I dated a guy just before college. He was a forest fire fighter- terrified of relationships, but wildly excited to sprint into an expanse of burning trees. I found the latter pretty sexy- that was the kind of girl I was, and luckily the former finally sunk in. I don't know him anymore, except through the sometimes artificial but fascinating "friend-ness" of facebook. He's moved up in the world- instead of running into fires, he's jumping into them from planes and helicopters. I know, I know- I was lucky to get out of that one. But lately he's been posting these jumps on facebook, and I watch them with awe and fear. I myself am afraid of heights, but something about these little shaky camera moments pull me right in, and there I am, jumping from 8,000 feet to the patterned world below. I've been thinking about this jumping, and how I think we all have our different ways of falling backwards, closing our eyes and hoping that the parachute will work.
I've been finding lately that the more I put myself out there, eyes closed or open, I run into more and more people who are taking risks too- this creates a fortunate loop that inspires me to keep jumping.
And then, it was done. I ran over to town hall, and the votes were counted.
A lot of people voted yesterday. In some cases, they had never voted in a local election. Yesterday, they decided to participate. I hope it won't be the last time. Because in the next three years that make up my term, I think we're going to get some good work done. But we're going to need help. It's going to take some more jumping, just to continue the metaphor.
I've said this before, but I think it bears repeating.
I'm optimistic.
And that's the story. Tonight I have my first meeting at town hall.
Today, I got back into the kitchen.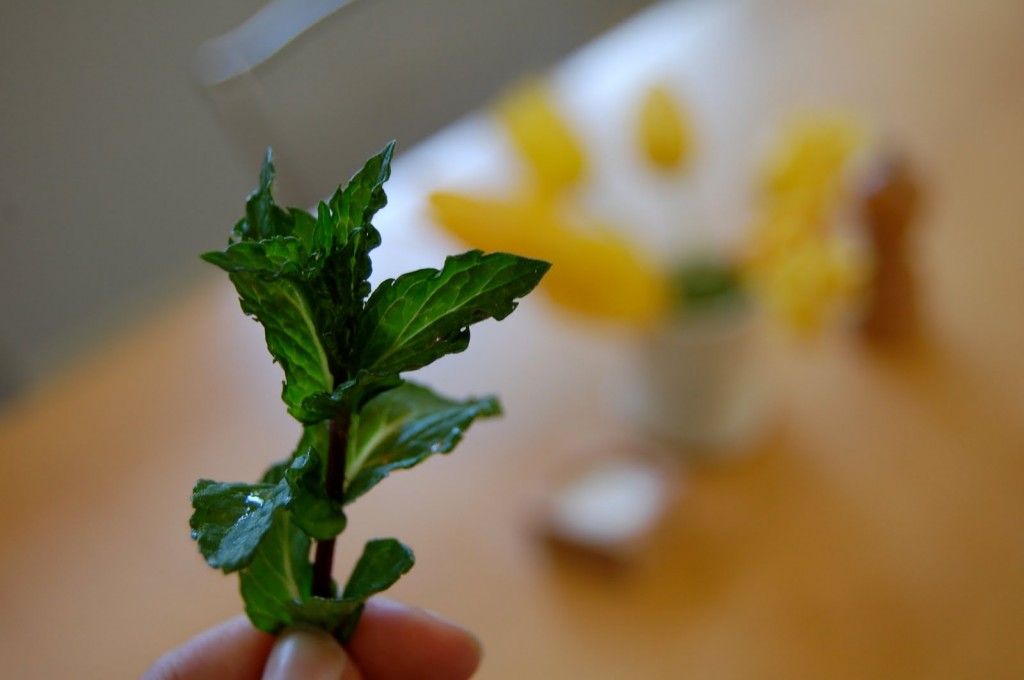 I don't think that rhubarb necessarily has anything to do with any of this. Except that like the rest of it, it's what's growing, and it's what I've got. I've also got a bit of straggly mint. And too many blueberries in the freezer.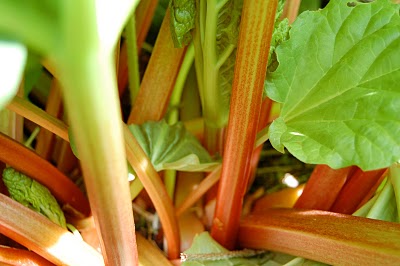 Last week when we had all the ladies over, Jen and I made a little compote with raspberries and rhubarb. I've been thinking about that compote. I've been waiting for more.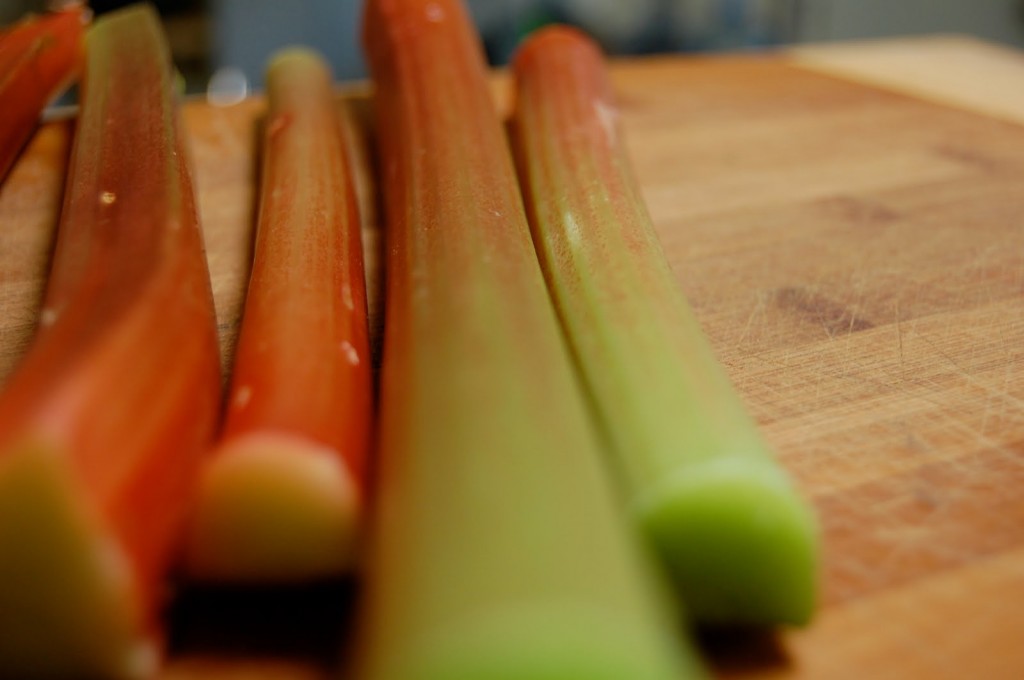 So today, I messed with it. I made it again, but all different. It made my kitchen smell sweet and spicy, and I realized that things might actually calm down again.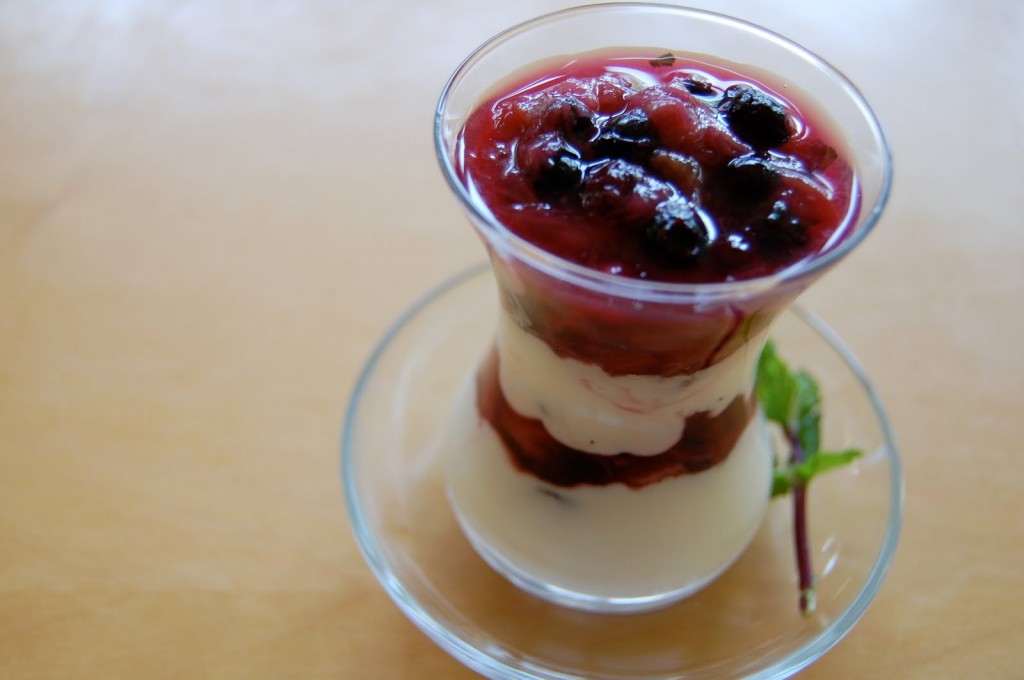 With a little yogurt, this got so pretty that it was hard to eat. But I was up to the challenge. We'll see what comes tomorrow.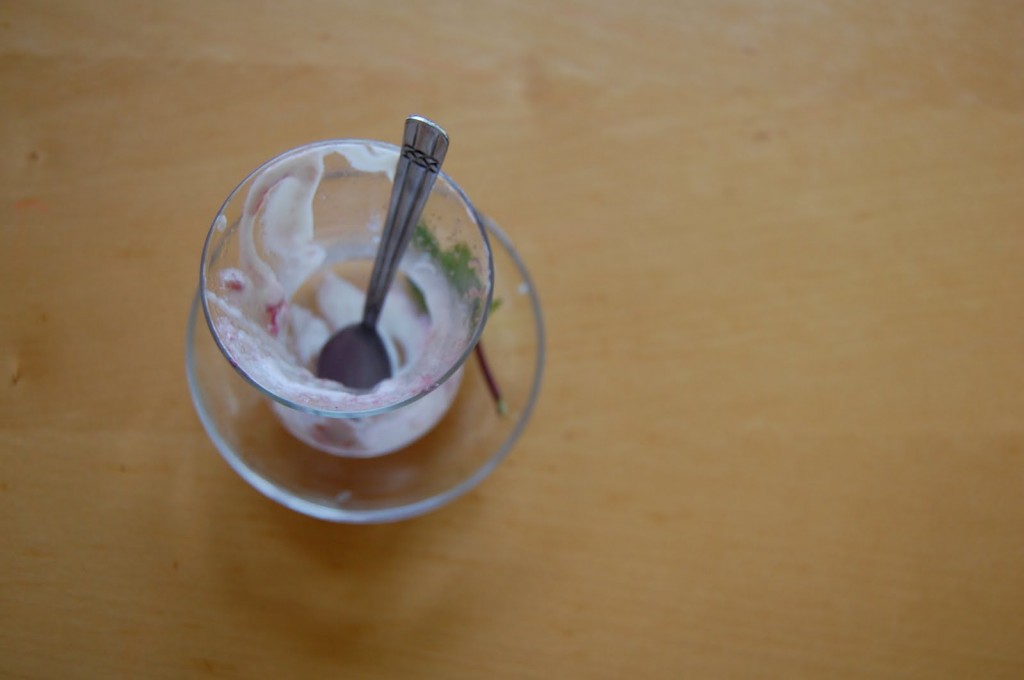 Rhubarb Blueberry Compote
loosely adapted from the Hay Day Country Market Cookbook
1 pound chopped rhubarb
2 pounds blueberries (thawed if frozen)
1/4 cup sugar
1 Tablespoon maple syrup
1 Tablespoon minced fresh ginger
1 Tablespoon chopped fresh mint
1 Tablespoon fresh lemon juice
Cover the rhubarb with water and bring to a simmer. Cook for about 5 minutes, or until the rhubarb starts to release it's juice. Using a slotted spoon, transfer the rhubarb to a bowl. Pour off all but 1/2 cup of the cooking liquid. Add the sugar and ginger to the reserved liquid. Place over medium heat just until the sugar dissolves. Add the rhubarb and the blueberries and stir to combine, allowing to cook for another minute. Add the lemon, maple syrup, and milk. Serve over ice cream or yogurt.