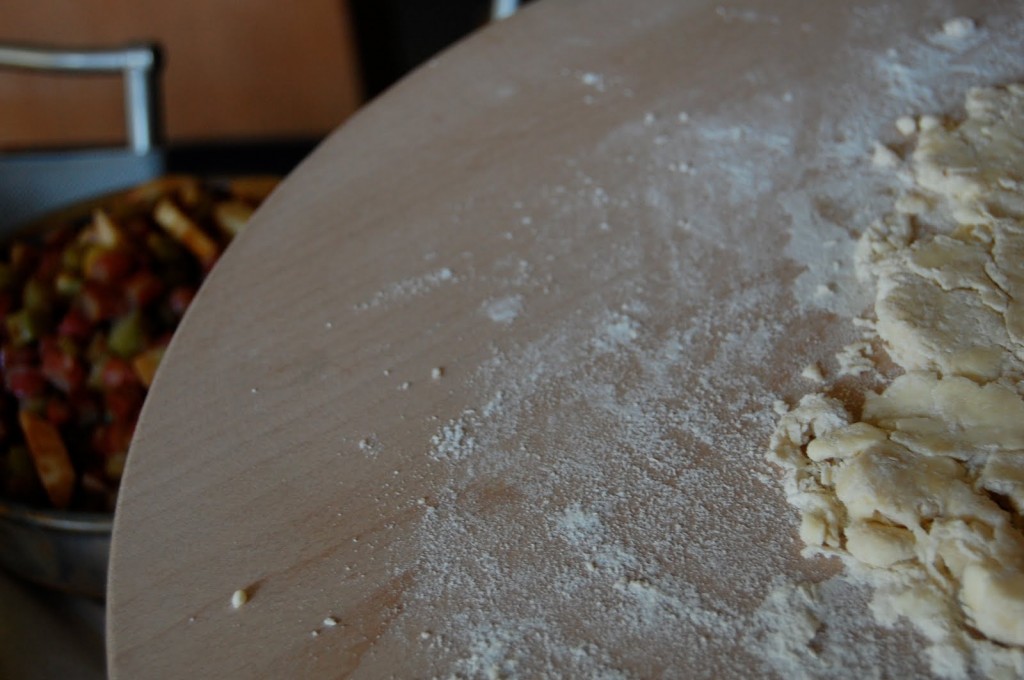 I like a thing that can reinvent itself with confidence.
Sometimes, it just doesn't work out to be what you set out to create. The day gets messy, and dinner gets abandoned for something altogether different. Or a career seems all laid out, and then a little person decides that your career will actually be mother. I think it's a good thing to be able to adjust without apologies, to say okay, you thought I was this, but now I'm this! Really! This all gives me a lot of hope.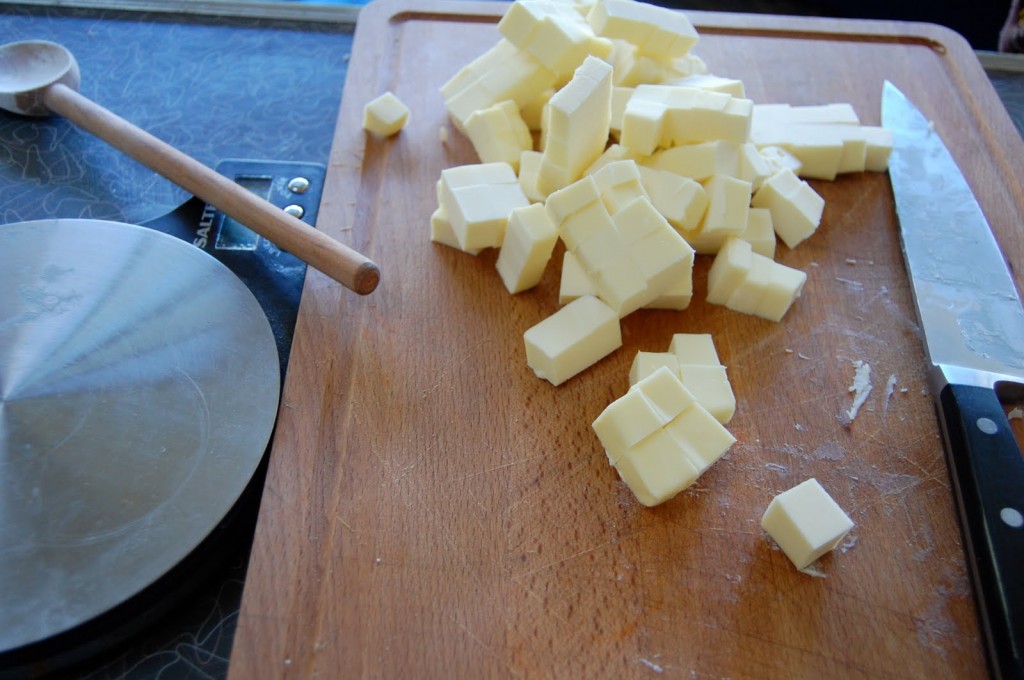 This could have been a pie, but it's really a pandowdy.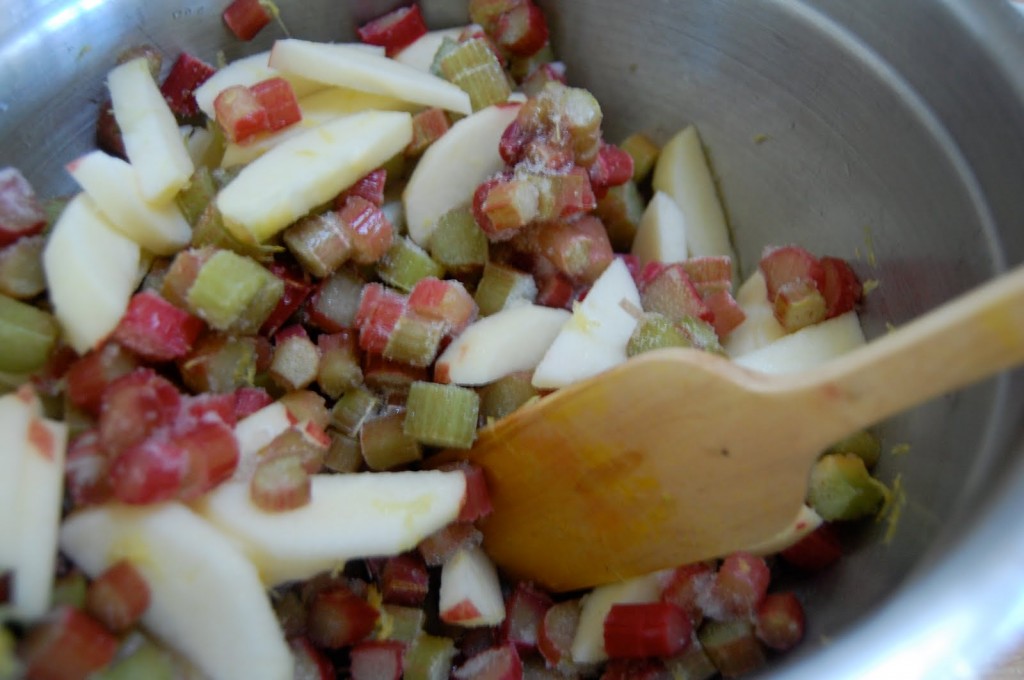 I don't know who made the first pandowdy, but I'm guessing that it was not their original intention. Like the woman who made the first tarte tatin out of a failed apple cake, I'm thinking it must have been a happy accident. Maybe they only had enough butter for one crust, and they came to terms with the fact that the top crust was what mattered. Or maybe they were giving pie-making directions to a friend, and as they scribbled out the directions, they wrote "put the filling under the crust" instead of "over." We may just never know.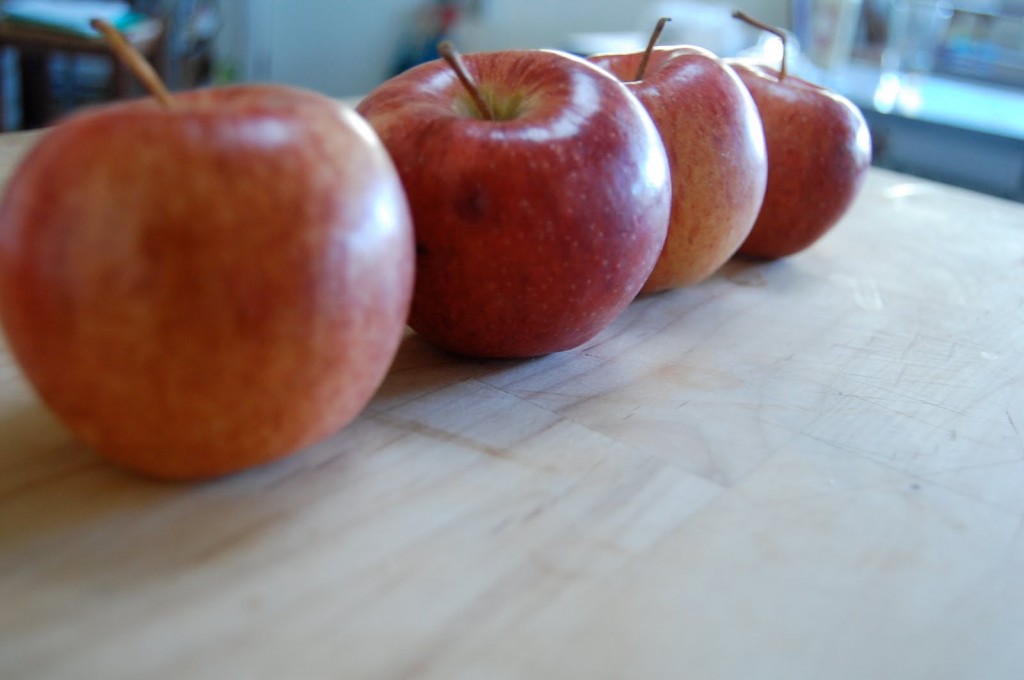 So what is a pandowdy?
Basically, we're talking about a pie without the bottom crust. Without the bottom layer, there is no risk of crust sog, and the whole thing comes together almost as easy as a crumble. It can be made in a pie pan, but it can also go into a square baking dish or a cast iron skillet, or whatever have you. It is a dessert that will forgive you for your limited baking supplies or your solitary pie crust. It is not meant to be pretty, just delicious. It is a dessert with an adaptable nature.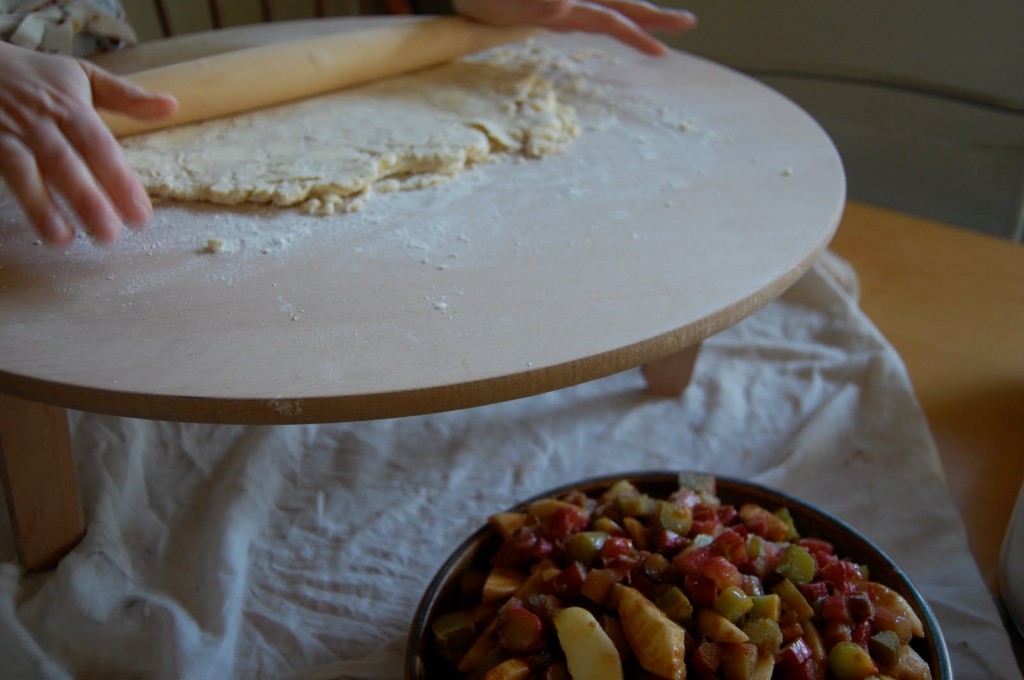 Yesterday was Joey's birthday. He was 31, and he requested pie.
I'd like to tell you how I started out making a pie and ended up with a pandowdy, how this mess or that mess got in my way, and then I had this fabulous dessert. That would be such a good story.
But really, the truth is that I have this book. Do you remember the Menu for Hope back in December? Well, in addition to offering a prize, I put in a bid for a few. Who could resist? If you didn't participate last year, don't worry, I'll remind you about again next year.
Because the right star seemed to be over my kitchen at the time, I won. I won 8 baking books from Ten Speed Press- really good baking books that I had been reading while loitering at the bookstore. It was pretty dreamy, to put it mildly. The day that box arrived might have been an all time high point for the mail around here.
One of these books is called Rustic Fruit Desserts. It is a beautiful little book that makes me feel even more excited for the 30 cherries that my tree might produce this summer, for peaches from the farmers market, and for apple picking in September. The use of the word "rustic" is my favorite part, because in most cases, by "rustic", I think that Cory Schrieber and Julie Richardson mean, "don't stress how it looks, it will taste great anyway," which basically sums up my whole cooking philosophy. Hell, that might actually sum up the way I feel about life, come to think of it.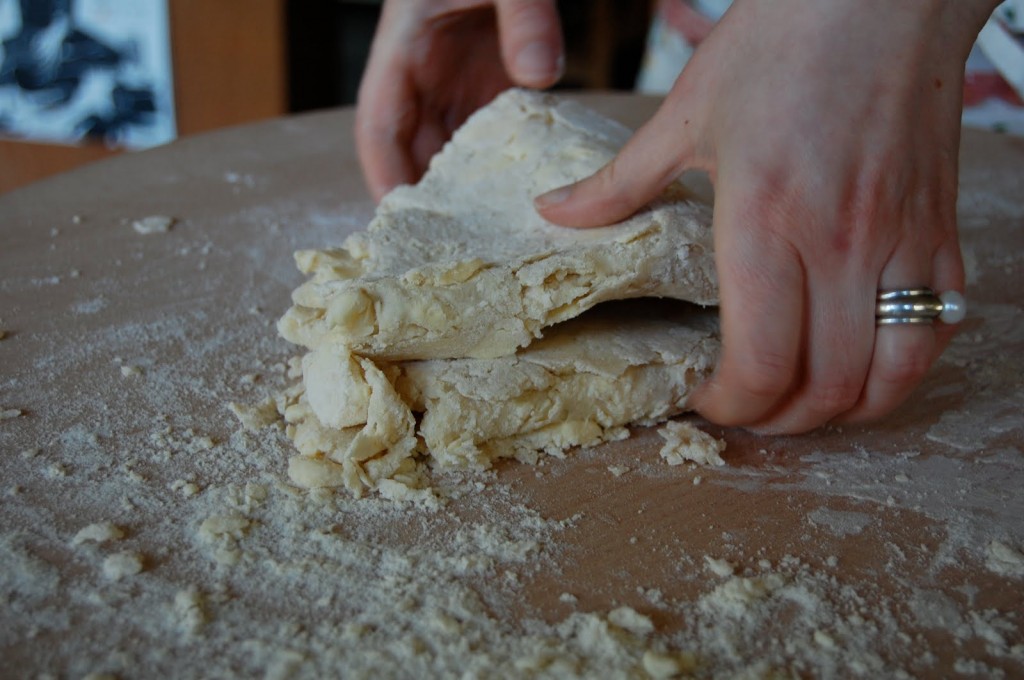 As much as I love this little book, Joey loves it even more. Fruit desserts are a form of worship for him- and it is in the oozy strawberry and the flaky pastry that Joey experiences the magic and wonder of the world. In the first couple of months that we were together, Joey and I went on a road trip from Santa Fe to Vancouver. We stopped at every diner in the Pacific Northwest famous for their pies, which turned out to be one every couple of hours. Over huckleberries and sour cherries, we shared the random details that come out over the first few months of a relationship, and I owe a lot of our happiness today to the magic that occurred over those many slices of pie.
So, on Joey's birthday, I set out to make a pandowdy and I made a pandowdy. The book listed it as an ideal dessert from early Spring, an opportunity to combine the last apples of the late fall that are still in storage with the new rhubarb just poking through. Although it is early spring, I have no root cellar and it is far too frigid for my rhubarb to show its first shoots. Luckily, I had piles of rhubarb in my freezer which I combined with apples shipped in from some far off place. Not ideal, but like I said this a dessert of adaptability.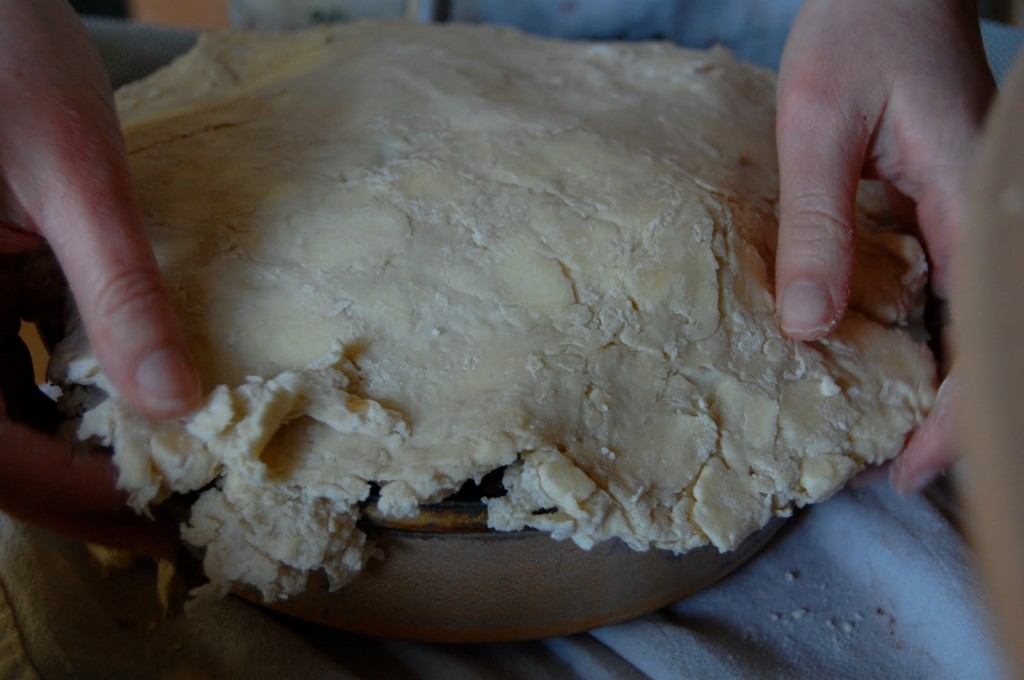 The specific recipe for this filling is brilliant. The balance of sweet and sour, peppered by cinnamon and lemon zest, is better than I've ever had it, and I've done a whole lot of time experimenting with my rhubarb. With vanilla ice cream rustically scooped over the rustic piece-like portion of pandowdy, this was just about the best fruit dessert that has sat on our table in a long time. I hope you're all up for it- as soon as the fruit starts coming around here, I'm going to be baking my way through this whole book. If I hold to it, it should be a pretty good 32nd year for Joey.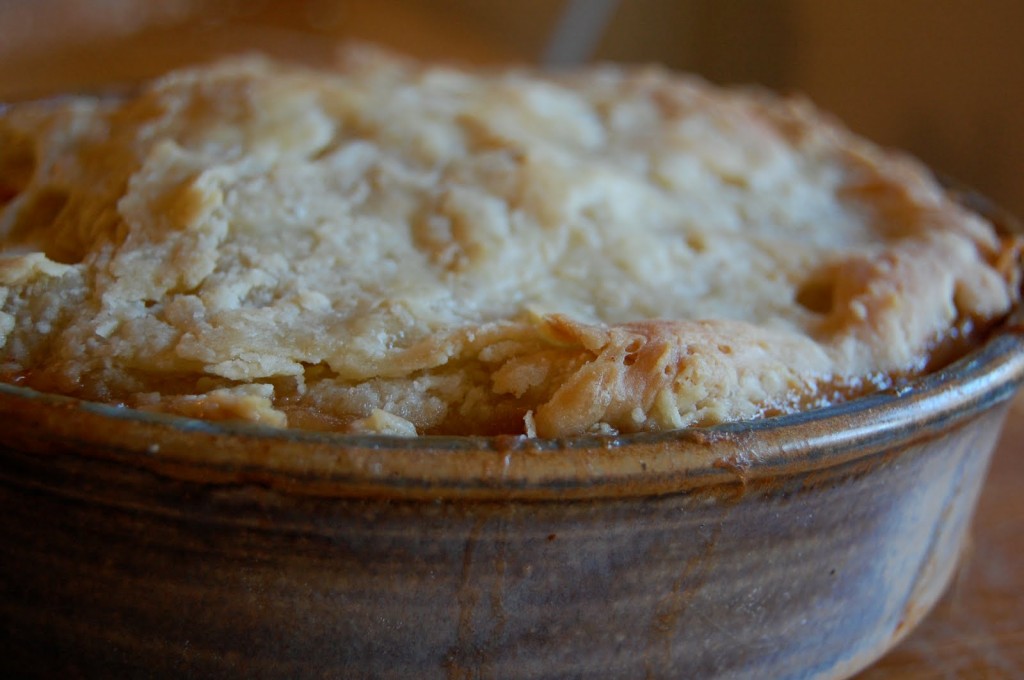 Apple Rhubarb Pandowdy
from Rustic Fruit Desserts by Cory Schreiber and Julie Richardson
1 single crust recipe of all butter pie crust- if you have a go-to recipe for this, go ahead and use it. My favorite right now is here, and I add 1 teaspoon of lemon juice to the ice water.
1 tablespoon unsalted butter, at room temperature, for the pan
4 tart apples, peeled, cored and sliced
5 cups of rhubarb, sliced 1/2 inch thick (this can be used frozen)
zest and juice of one lemon
3/4 cup packed (5 3/4 ounces) light brown sugar
2 1/2 tablespoons cornstarch
1 teaspoon ground cinnamon
1/4 teaspoon fines sea salt
Vanilla Ice Cream, for serving
Preheat the oven to 425 degrees. Butter a 9-inch deep dish pie dish, square baking pan, or cast iron skillet.
Toss the apples, rhubarb, lemon zest, and lemon juice together in a large bowl. Separately, rub together the brown sugar, cornstarch, cinnamon and salt, then add to the fruit mixture and stir to combine. Transfer the mixture to the prepared pan.
Roll out the pie pastry to roughly the size of the pan. You want it to be a little thicker than you would typically do for pie. Lay it out over the filling, and tuck the excess crust into the sides of the pan. Cut a few steam vents into the crust, and place the whole thing on top of a baking sheet to collect the drips.
Bake for 20 minutes, and then turn the heat down to 350 degrees. Bake for another 30-35 minutes, or until the crust is golden and the fruit is bubbling around the edges.
Cool for at least an hour, and serve with vanilla ice cream.