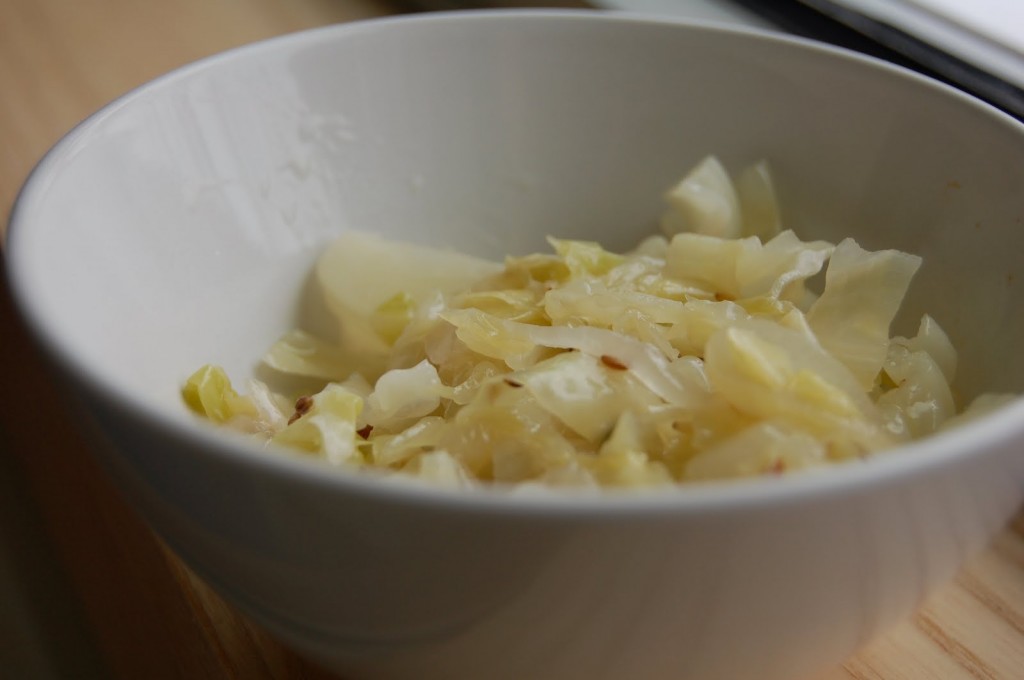 I am home sick today.
It has been coming for days, and I have given in. I am no fun to be with when I am sick- that pale-faced-green- bathrobed-pity-seeking me is a friend that you do not need, so I will be brief.
In an effort to escape from myself today, I want to give you a little preview of a time when I will be well again, optimistic and rosy cheeked. Let's talk about next week.
Next week, I am kicking off a little event I'd like to call cabbage week.
Exciting, right? I know!
In honor of February, the time before the tax return arrives, the month that begs for creativity, I will be exploring the eternal possibility of the cabbage. Yes, while my girls are making their valentines (no store bought cinderella cards make it past Joey- I really mean making here), I will be making cabbage rolls, and other things I hope.
Why cabbage? Well, it's cheap, for most of you it may even still be local, and I find it to be drastically underutilized. So, every day-ish, there will be new way to cook a cabbage. Stock up, just to be ready. And please, do share your cabbage favorites- I'll make them and post them up. It will be a full on cabbage party. Today, to whet your whistle, an early gift.
Stir-Fried Green Cabbage with Fennel Seeds
adapted from Madhur Jaffrey, Quick and Easy Indian Cookery
serves 4
1 1/2 pounds green cabbage (half a large head)
4 tablespoons vegetable oil
3/4 teaspoon cumin seeds
1/2 teaspoon fennel seeds
1 teaspoon sesame seeds
7 oz (about 2 small) onions, peeled and cut into fine half rings
1 teaspoon salt
1/4 teaspoon chili powder
1 tablespoon lemon juice
1/2 teaspoon garam masala (optional)
Remove the course outer leaves of the cabbage. Remove the core, and cut the cabbage sections, lengthwise, into very thin strips.
Put the oil into a wide sautee pan and set over medium to high heat.
When hot, put in the cumin, fennel, and sesame seeds. When the sesame seeds begin to pop, put in the onions. Stir and fry for about three minutes, or until the onions are beginning to brown. Add the cabbage to the pan. Stir and fry for about 5 minutes, or until the cabbage also begins to brown. Add the salt and chili powder. Turn down the heat to med low, and cook, stirring occasionally for another 7 or 8 minutes. Add the lemon juice, and garam masala, if using. Serve hot.