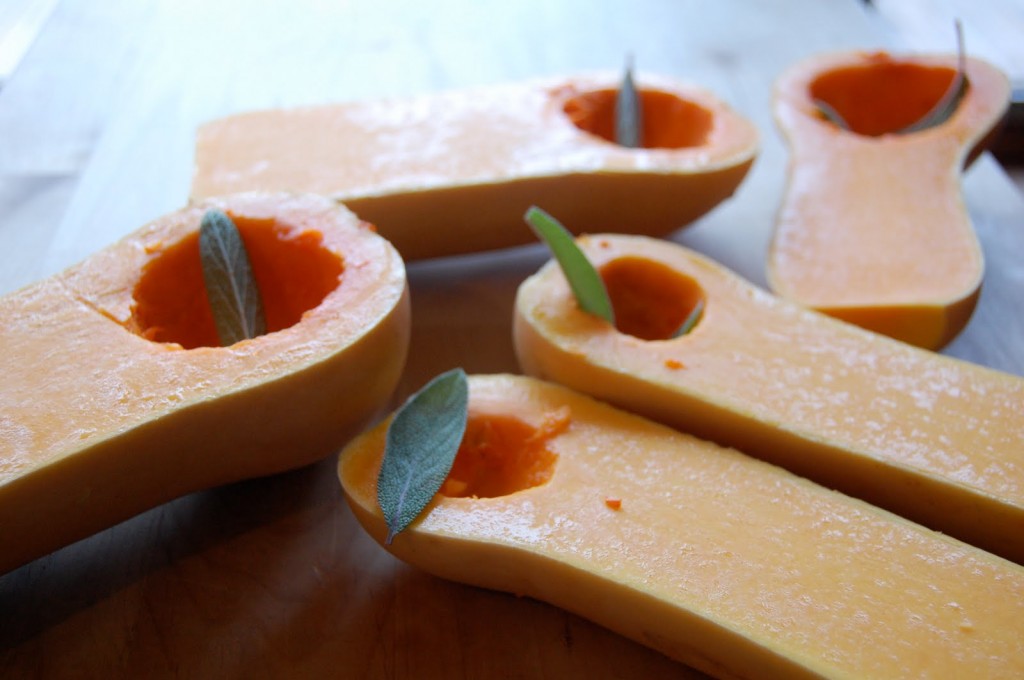 How is everyone doing? Did you all make it through?
I'm guessing you're here for a recipe today, that perhaps you have had enough of the whimsical holiday posts and are ready to get to business?
Let me paint the scene- tell me if I'm on target here. You have friends passing through- those friends who are around this time of year, who you only see once a year. They live in California now, or France or Detroit. They have come from their Grandma's in New York, and are on on their way to Aunt Mary's in Rochester. They will be here tonight, and you are tired of the holiday, but excited to see them and the bonus is that you get to see their new baby.
Of course they are vegetarians, and even if they weren't you wouldn't cook meat for them. That roast goose yesterday really did you in, and you're ready for a few meat free meals. It needs to be comforting and lovely, but not too hard.
What on earth are you going to make?
Oh, don't worry, I've got you covered.
In fact, I've got you covered even if none of the above is true. You should just go ahead and make this anyway. It's just what you want- trust me on this one.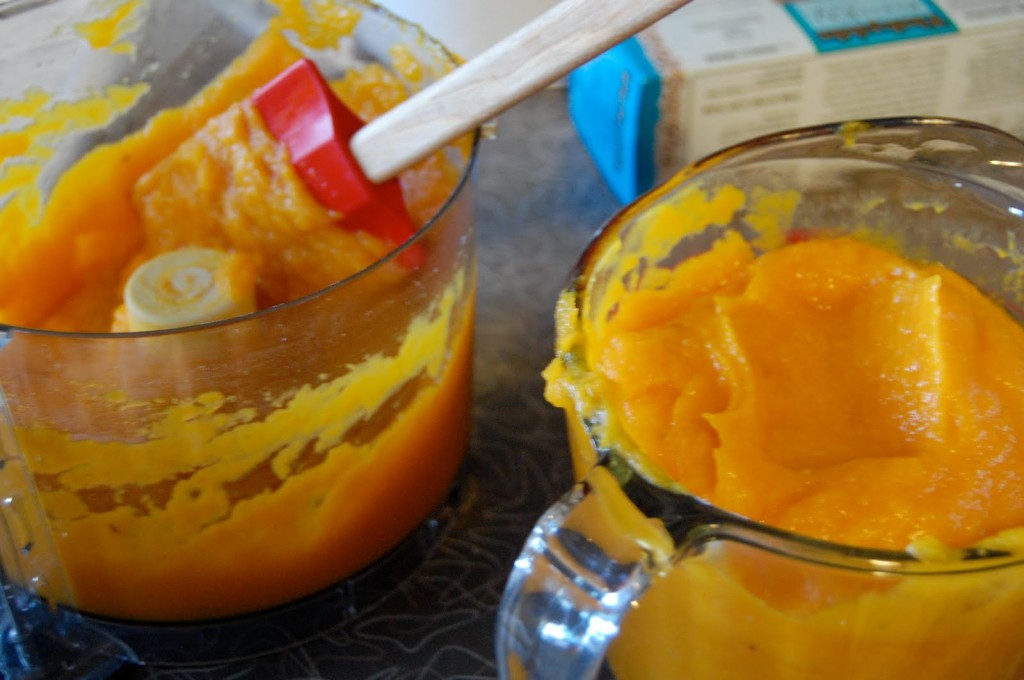 When you made roasted butternut squash soup, did you freeze some extra squash puree like I told you to? Yes? Take it out of the freezer!
Oh, but you didn't have any left over? You need to start from scratch? No problem. Roast your squash like this, throw it in the blender, and there you have it. You will need at least 2 squash for this recipe.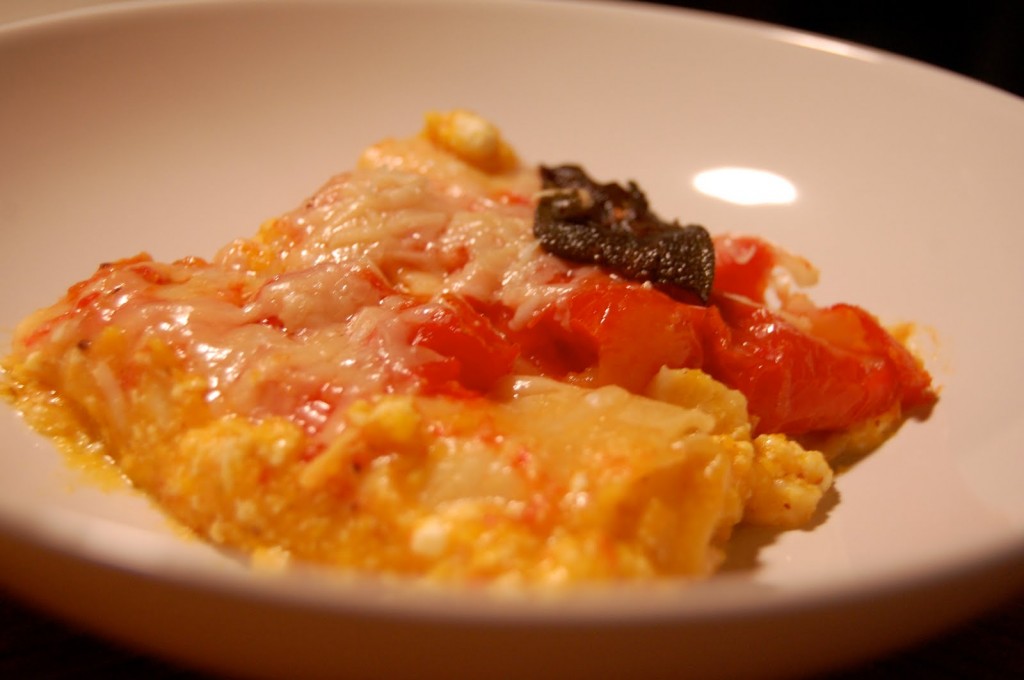 Butternut Squash Lasagne with Fried Sage Leaves
adapted from the Gould Farm Kitchen
4 cups butternut squash puree
4 cups ricotta cheese
3 teaspoons nutmeg
1 pound pasta, or 1 batch homemade pasta
1 stick butter
15 sage leaves
1 1/2 cups grated parmesan cheese
2 cups crushed tomatoes
fresh basil (I roasted and froze my crushed tomatoes with basil, or if you're using canned, sometimes you can find them canned with basil)
salt and pepper to taste
Make the sage butter:
Melt the butter with the sage leaves over medium heat. Let it cook until slightly browned. Drain the sage leaves and set aside.
Mix together the squash puree, ricotta, nutmeg, salt and pepper.
If you are using store bought pasta, cook until just underdone. If you are rolling the pasta at home, it can go right in the pan.
Assemble the lasagne:
In a 9×13 pan, put a layer of squash filling. Then noodles. Then brush the noodles with sage butter. Then parmesan, then more filling.
Repeat as many times as you like, but don't go too crazy. A lasagne with too many layers is not as good as you'd think.
The top layer is noodles, brushed with butter, then topped with tomatoes, parmesan, and the basil if you have it. Lay the crispy sage leaves on top, and tent it with foil. Bake in a 350 oven for 30 minutes. Take off the foil, and bake for another ten minutes.