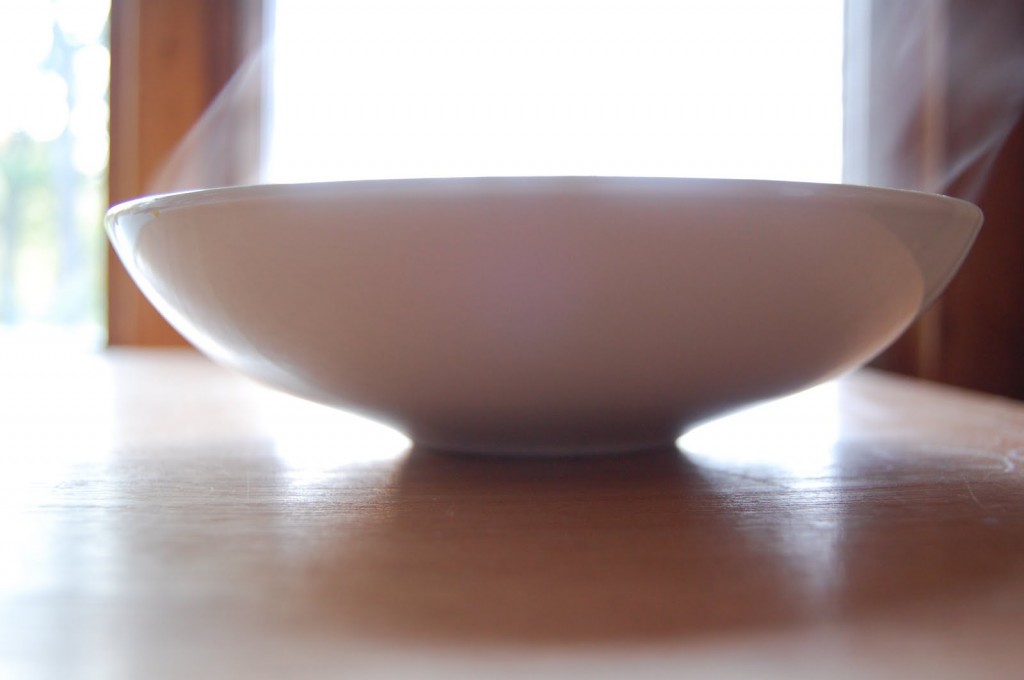 I've got to be honest with you. I maybe wasn't going to write about this soup.
I was really excited about writing about this soup. And I made it, and it was good.
But it wasn't such a hit with the kiddos, and Joey, shall we say, endured it.
But then I ate it again today, and I've decided that you might be interested.
This is not a soup for people who don't like greens. This is not cream of green with bacon bits (although that does sound good, doesn't it?)
This is for you who like soup, and like greens, and would like them to come together in a lovely marriage. This is for that bag of greens that you're not sure what to do with, for that kale plant about ready to take over your entire yard right now. Just make sure that you save some for the second day, because it will be really great for lunch.
This is from a new cookbook called Love Soup by Anna Thomas. It is, as I'm sure that you have gleaned from the title, a book of soups, specifically vegetarian soups. Even if the idea of green soup is not exciting to you, I'm going to go so far as to say that you should take a look at this cookbook. It is inspiring and humble, and it will make you want to make soup out of everything, which is usually not such a bad idea, unless you are talking about lettuce, although I've heard people do that too.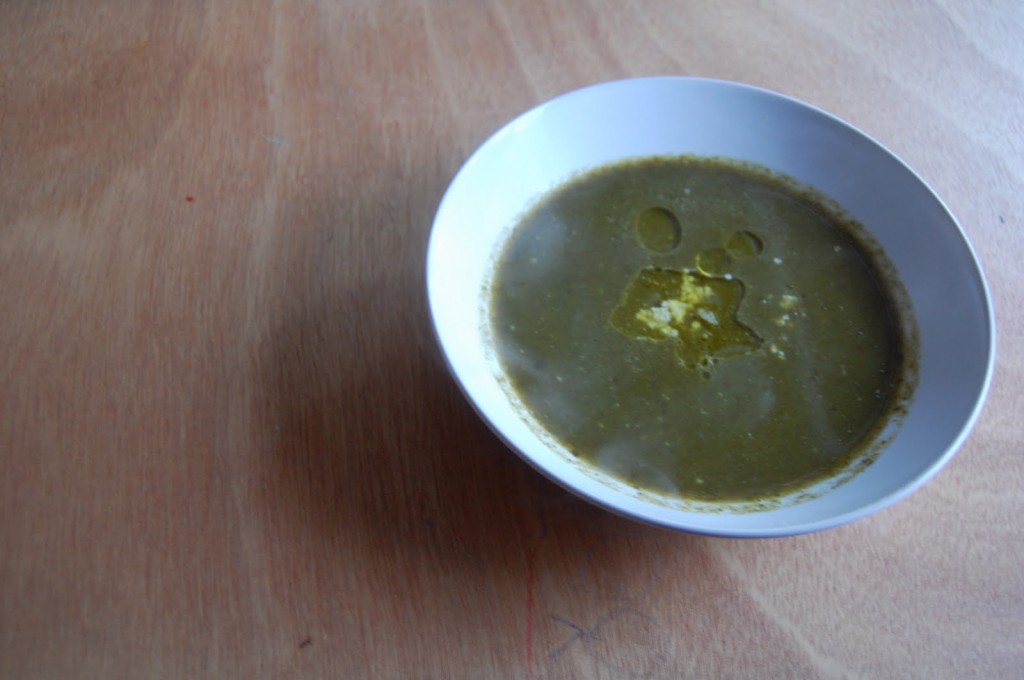 Green Soup
from Anna Thomas, Love Soup
serves 4-6 (can easily be doubled and freezes well too)
1 bunch chard or spinach (8 oz.)
1 bunch kale (8 oz.)
4-5 green onions, sliced, white and green parts
1/2 cup loosely packed cilantro (of course I used parsley instead! horrible plant, that cilantro)
1 tsp. sea salt, plus more to taste
1 medium Yukon Gold potato
1 medium yellow onion
1 1/2 Tbs. olive oil
Marsala or dry sherry (optional)
1-2 cloves garlic, finely chopped
2 1/2-3 cups vegetable broth (I used chicken stock)
freshly ground pepper
cayenne
1 Tbs. fresh lemon juice, plus more to taste
garnish: fruity olive oil and feta cheese, or some other fresh white cheese
Wash the greens, trim their stems, slice the leaves. Combine the chard or spinach, kale, green onions and cilantro (parsley!) in a large soup pot with 3 cups of water and a teaspoon of salt. Peel the potato and cut into small pieces. Add it to the pot. Bring the water to a boil, turn down the flame to low, cover the pot, and let simmer for half an hour.
Meanwhile, chop the onion, heat a tablespoon of olive oil in a skillet, and cook the onion with a touch of salt over medium heat until it is golden brown and soft. This will take up to half an hour. Give it a stir every so often. When they are done, deglaze the pan if you like with Marsala or sherry.
Add the caramelized onion to the soup. Put the remaining 1/2 tablespoon of oil in the pan and cook the chopped garlic for just a few minutes until it smells good. Add the garlic to the pot and simmer for 10 more minutes.
Add two cups of the broth, and puree in a blender or with an immersion blender. Add more stock if you need to thin it. Return the soup back to the pot, bring it back to a simmer, and taste. Add more salt if needed, a pinch of cayenne and a tablespoon of lemon juice. Stir well and taste again. Adjust if you see the need.
Serve topped with fresh white cheese and olive oil.