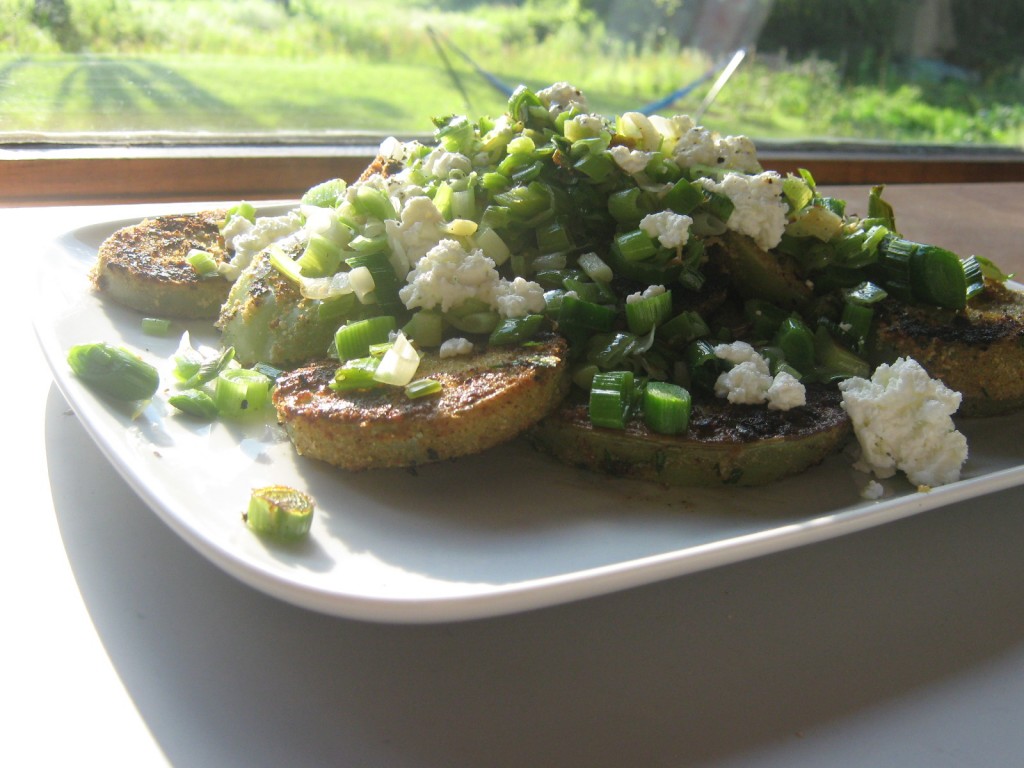 Sometimes when I'm really lucky, there is an excess of something left from the market, and when I'm even luckier, it's a combination of ingredients that helps me to think of exciting things.
Yesterday, buried under the perfect red tomatoes Elizabeth had brought from the greenhouse, there were a few green, I mean brilliant pea green tomatoes. No one at the market was interested in these beauties, and I must admit I've never made them. I don't have a remotely southern bone in my body, and I've never had enough tomatoes to pick any before they were ready.
But yesterday, the green tomatoes went home with me, along with the most beautiful bunch of baby leeks. And so, because I wasn't patient enough to wait to cook either of my treasures, I put them together. The sourness of the tomatoes and the sweetness of the leeks- oh lucky lucky me.
I have to admit, this morning everyone is a mess. No one wants their smoothie, the bagels are the wrong flavor. The eggs that are omelets should have been scrambled- there are tearful demands flying everywhere. So I'm sneaking away from the table with my coffee to remember dinner last night, when everyone quietly and contentedly asked for one more tomato, please.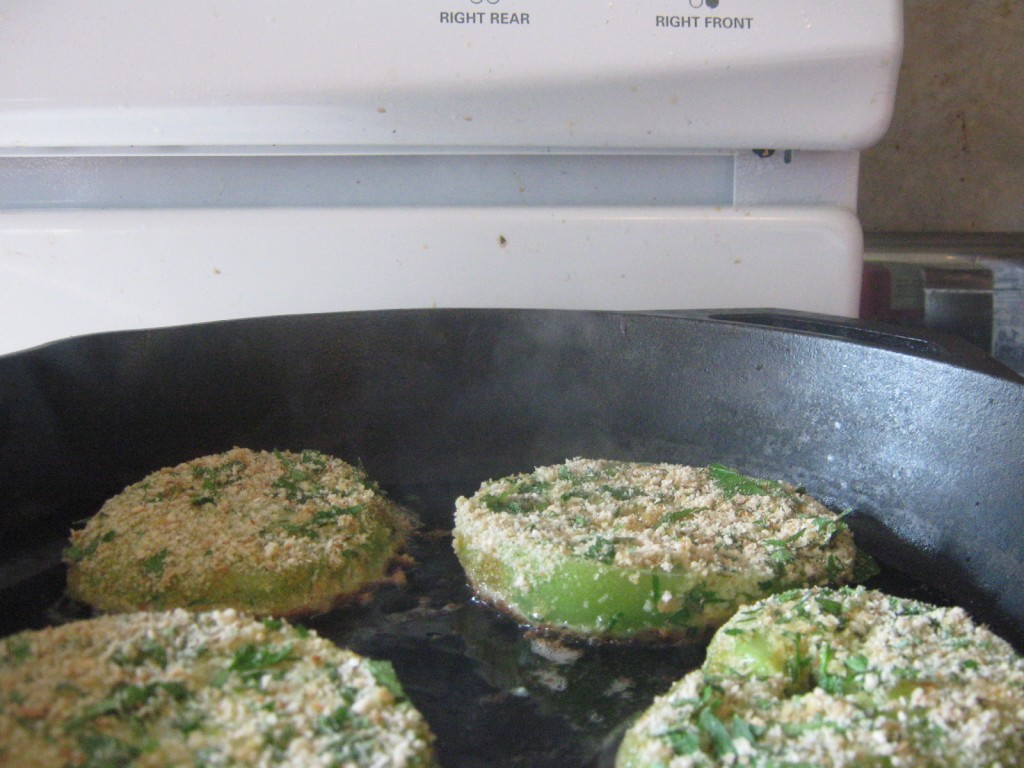 Fried Green Tomatoes with Leeks and Goat Cheese
serves 4-6
6 medium green tomatoes, cut into 1 1/2 inch slices
2 eggs, beaten
2 cups bread crumbs, fresh if you can do it
1 cup chopped flat leaf parsley
1/2 cup chopped basil
1 tsp. salt
1 tsp. chili powder
4-6 baby leeks, all the white, most of the greens, chopped
4 oz. goat cheese
salt and pepper
canola oil, for frying the tomatoes
olive oil, for the leeks
In a wide bowl, combine the bread crumbs, salt, chili powder, parsley and basil. Cover the base of a large skillet with canola oil and heat until almost smoking. Dip each tomato slice in the egg, then the bread crumb mixture, and lay it gently in the skillet. Do not crowd the pan. Cook the tomatoes a couple of minutes on each side, or until they are golden. Drain on a paper towel. In a separate skillet or sautee pan, heat the olive oil. Cook the leeks over medium heat until they start to caramelize, about 10 minutes. Season with salt and pepper.
Lay the fried tomatoes on a platter. Heap the leeks on top, and finish with the crumbled goat cheese. If needed, sprinkle additional salt. Then add lots of fresh ground pepper.