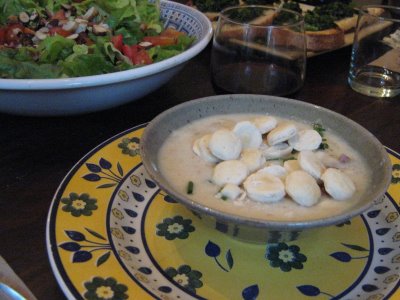 I'm still thinking about Maine. I've been shuffling the girls around since I got back, working and trying to do the laundry late at night. I'm a bit fixated on one reason I would really like to live by the ocean one day.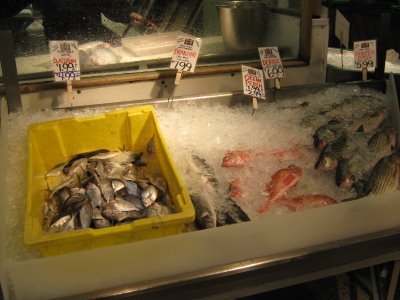 Oh wait- there are a couple more.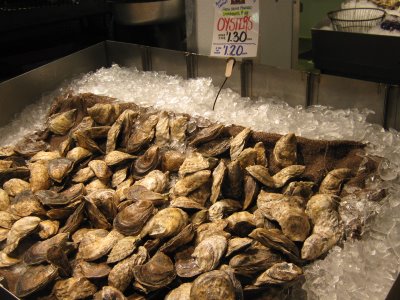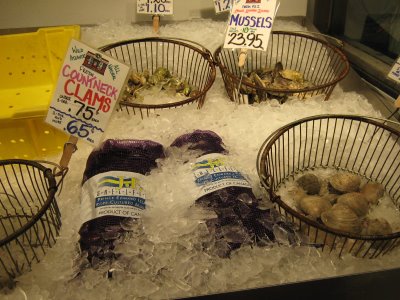 I am only three hours from the ocean, and somehow the fish here is all expensive, bad, or both. But in Maine, we had a poor man's feast- fish chowder.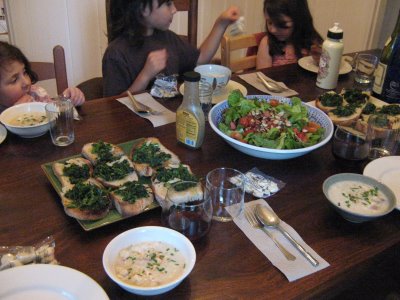 Lucky for us, we were not the only visitors at Sarah and Jefferson's last weekend. Sarah's friend Christine was there, along with her three fantastic children. That last night, we all had our fish chowder, and then we took in a play, "The Runaway Princess".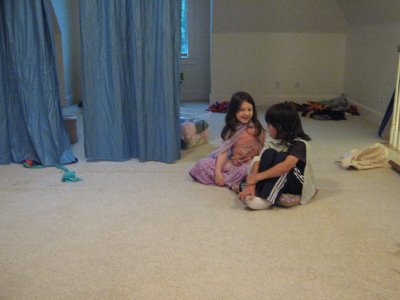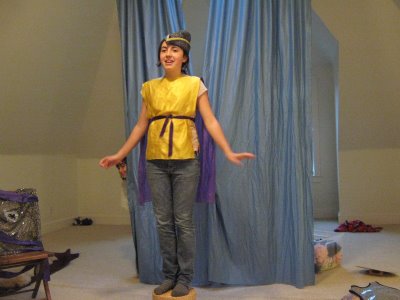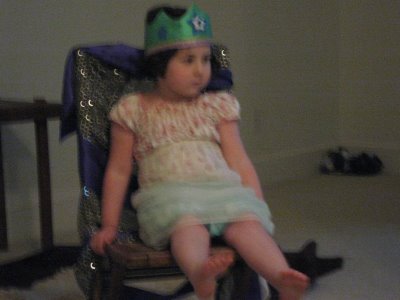 Who do you think got to be the princess?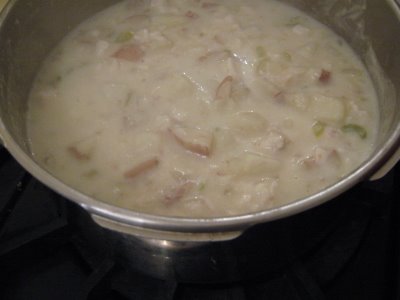 Sarah's Fish Chowder
1 large onion, chopped
3 ribs celery, chopped
6 red potatoes, skins on, cut into chunks
2 pounds cheap white fish (such as cod)
3 T butter
approx. 2 cups milk, or more as needed
1 cup water
1/2 cup chopped parsley
salt and pepper
In a medium sized heavy bottomed pot, melt the butter. Add the onion, then celery, then potatoes. Saute until the potatoes start to soften, about 10-15 minutes. Add water, cover and continue to cook at a low heat for another 15 minutes.
Put 2 large scoops of cooked potatoes into the blender. Cover with milk. Blend. Set aside.
Put the piece of fish into the soup and cook until it is cooked through and flakes apart. Add the milk mixture and salt and pepper to taste. Add more milk if you prefer a thinner soup. Add parsley. Serve with oyster crackers if you are lucky enough to have them handy.